What To Know
The Spectrum TV app cannot be installed natively on Sony TVs.
Users can watch Spectrum TV on Sony TVs using external streaming devices, casting from smartphones, or mirroring from laptops.
Troubleshooting common Spectrum TV app issues involves understanding specific error codes and ensuring stable network connections.
Are you looking to get the Spectrum app on your Sony TV?
While the app isn't directly available, there's no need to worry.
This guide will quickly show you alternative methods to stream your favorite Spectrum content on your Sony TV.
Dive in to discover the solutions!
Can You Install the Spectrum TV App on the Sony TV?
No, the Spectrum TV app is currently unavailable on Sony smart TVs.
While Sony TVs natively support countless streaming apps, Spectrum TV is not one of them.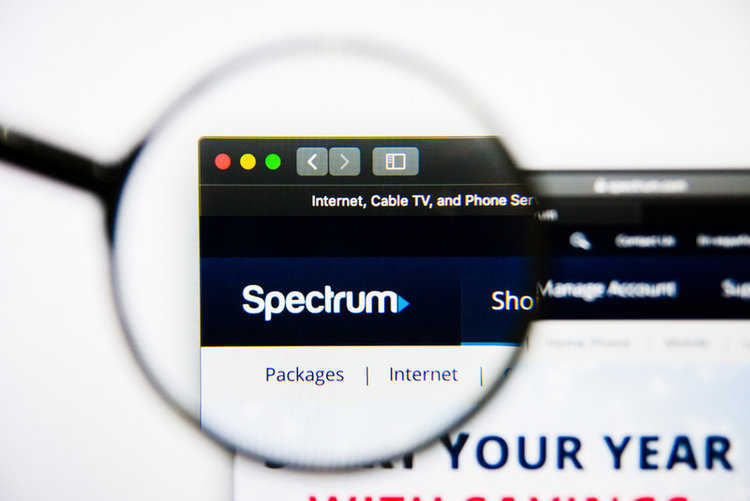 Luckily, there are several other devices that support this popular app, including:
All 3rd gen+ Roku Players and Roku TVs.
Apple TV (4th generation or 4K)
iPhone and iPad with iOS 13+.
Android Phones and Tablets with Android 5.0+
Kindle Fire, Fire HDX 2nd gen+
Samsung Smart TVs (2012 and newer models)
Xbox One and above
Luckily, there is a way to watch Spectrum without purchasing a new TV.
There are three main ways you can do this:
Using a streaming device (e.g. Roku, Fire Stick, Apple TV, etc.)
Casting the Spectrum app from your smartphone via Google Chromecast or Apple Airplay
Screen mirroring your MacBook screen to your Sony TV
While the first option requires you to purchase an external device, the other two options are completely free!
Using a Streaming Device
Streaming devices plug directly into one of your Sony TV's HDMI ports and will display a wide range of apps for you to choose from, including the Spectrum TV app. If your Sony TV is older, you can also connect a streaming device to it without an HDMI port by following our guide HDMI Adapters For Old TVs: How to Make My TV HDMI Compatible?
Follow the steps below to connect a streaming stick to your Sony TV, using a Roku device as an example.
Step 1: Plug your Roku player into your Sony TV using an HDMI cable. Then connect your Roku to power before changing your Sony TV's input to HDMI.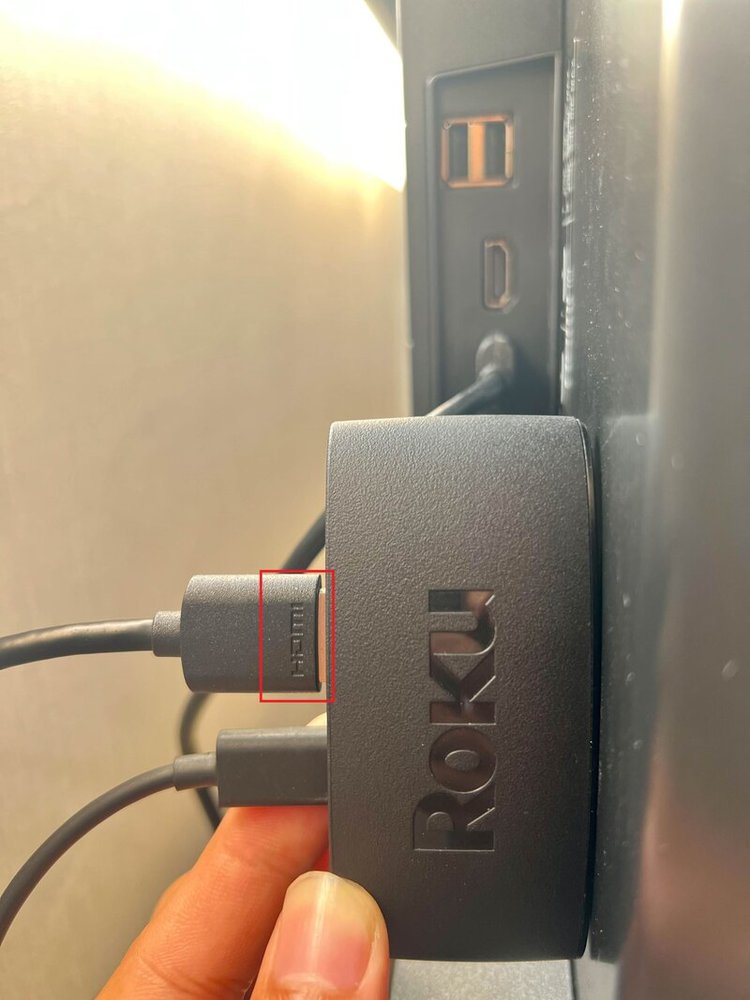 Step 2: Hit your Roku remote's Home button.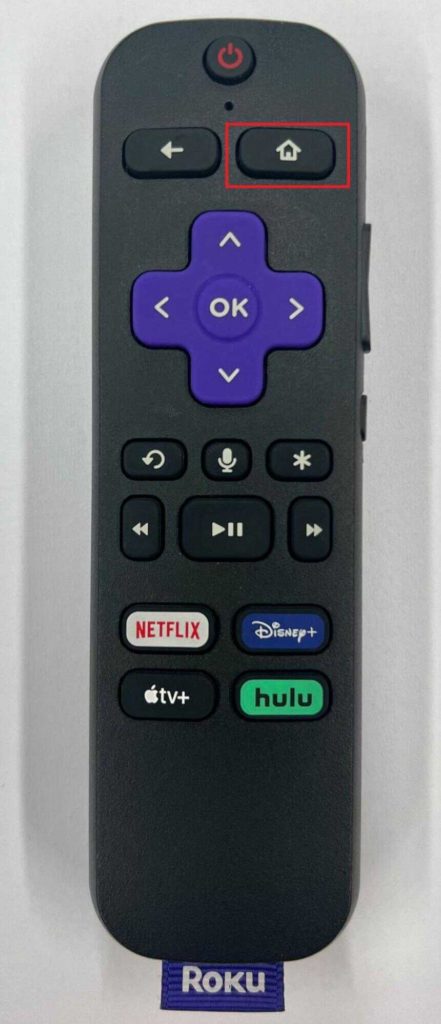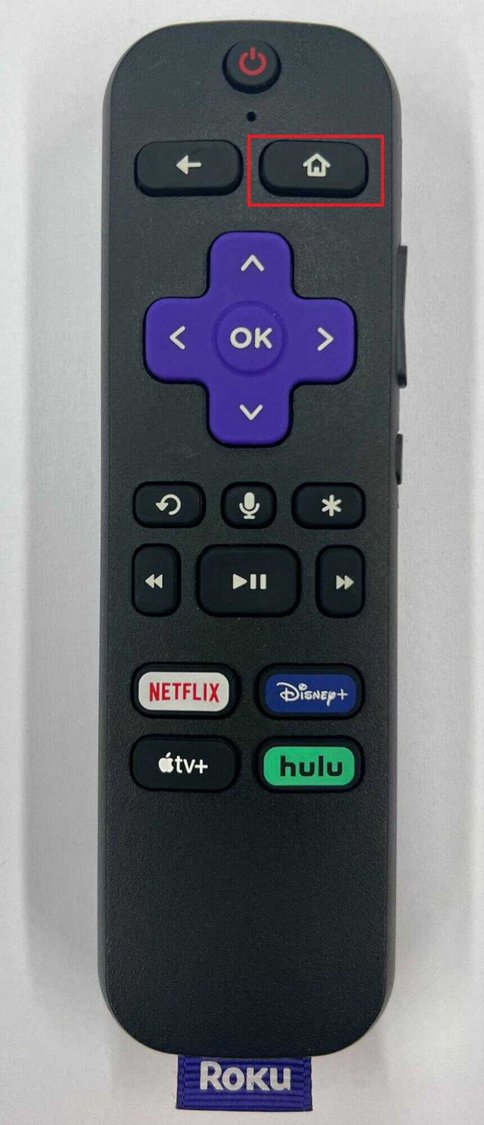 Step 3: Head to the Roku channel store by opening Streaming Channels in the left-hand menu.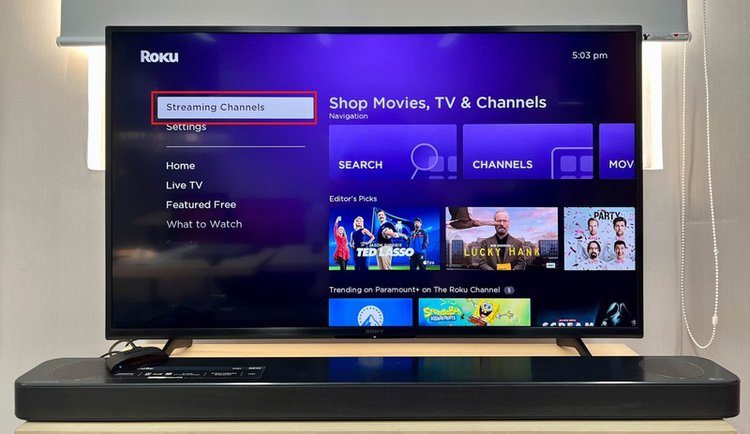 Step 4: Type "Spectrum TV" into the search bar, and once you've found it, click on Add channel.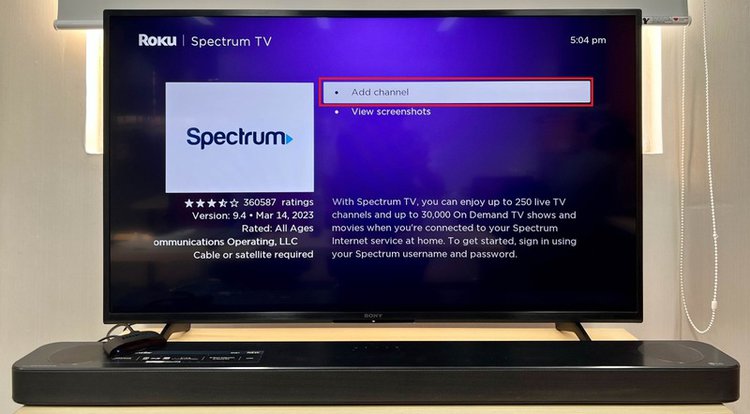 Step 5: Once installed, launch the Spectrum TV app and start streaming!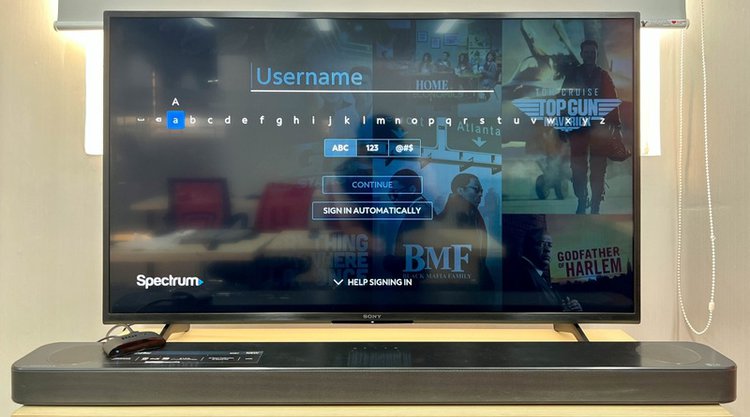 Casting From Your Smartphone or Tablet
If you don't want to purchase a streaming stick or use an interface other than your TV's built-in one, consider casting the app from your smartphone instead!
You can do this using the Spectrum TV app on your smartphone or your iOS device's natively Apple Airplay function.
What's the best part? Casting is completely free and only takes a moment to set up!
Via Google TV Built-in Chromecast
Step 1: Install the Spectrum TV app on your Android or iOS smartphone or tablet.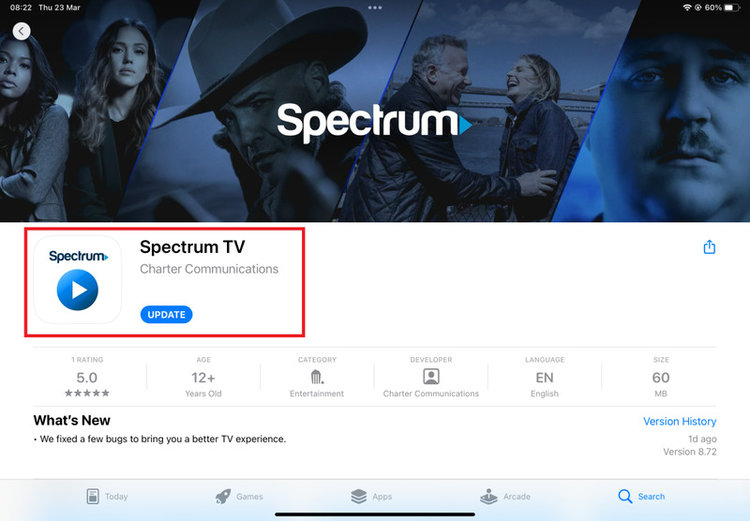 Step 2: Connect your smartphone or tablet and Sony TV to the same Wi-Fi network. (If you're using a smartphone, ensure it's not connected to mobile data instead.)
Step 3: Once installed, launch the Spectrum TV app and log into your account.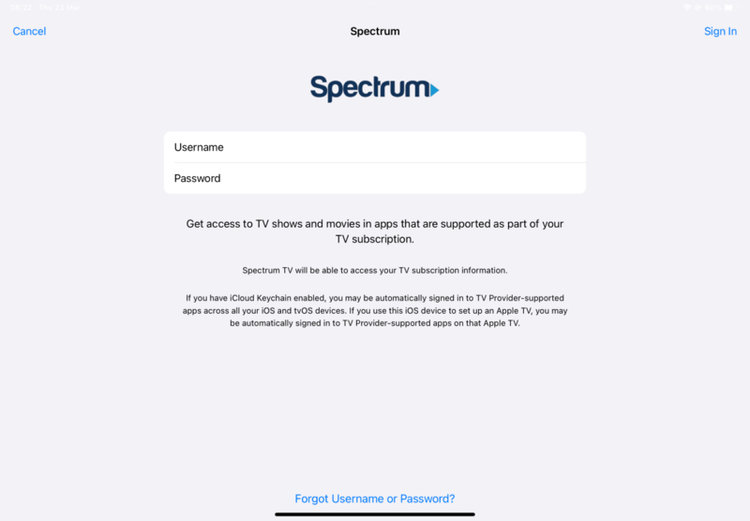 Step 4: Play a video you want to cast to your Sony TV.
Step 5: Tap the Google Cast icon on the video screen.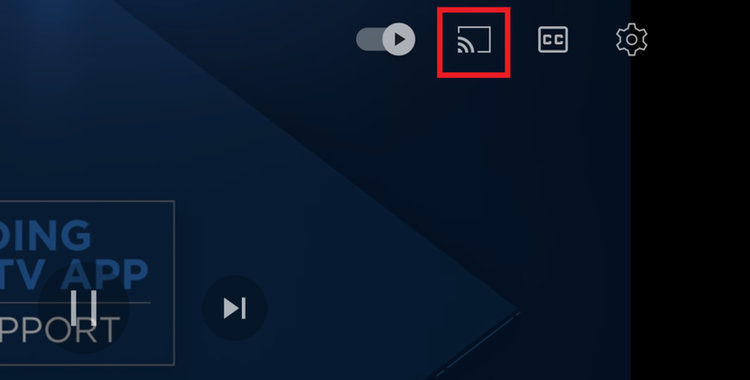 Step 6: Tap your Sony TV name in the pop-up window to start casting the Spectrum video.
Watch the video below demonstrating how to cast the Spectrum TV app using Google Chromecast.
Chromecast works with Spectrum Cable App. Can easily cast to a TV
Via Apple Airplay
Follow the instructions below to display the Spectrum TV app on your Sony TV using Apple Airplay.
Note: This solution is only applicable to iOS devices.
Step 1: Download the Spectrum TV app from the App Store on your iPhone or iPad.
Step 2: Check that both devices are connected to the same Wi-Fi network.
Step 3: Launch the Spectrum TV app on your iPhone or iPad. Then, enter your login credentials to access your account.
Step 4: Play a video within the app.
Step 5: Now, swipe up or down (depending on your device's model) on your iPhone or iPad's screen to access the Control Center.
Step 6: Tap the Screen Mirroring icon, followed by your Sony TV name. If prompted for an Airplay passcode, enter it now.
Now you will be able to see your iOS device's screen (and its Spectrum TV app) on your TV!
Casting From Your MacBook via Apple AirPlay
You can screen mirror your MacBook's screen to your Sony TV using AirPlay, allowing you to play content from the official Spectrum TV website.
Step 1: Connect your MacBook and Sony TV to the same network.
Step 2: Go to the Spectrum TV website in a web browser.
Step 3: Open your MacBook's Control Center in the upper-right corner and marked by two toggle icons

Step 4: Click on Screen Mirroring

Step 5: Select your Sony TV name.
Step 6: If prompted for a code, enter it correctly into the pop-up window on your MacBook.
Now your MacBook screen should appear on your TV, allowing you to watch Spectrum TV on the big screen.
Troubleshooting Guide
It's not uncommon for the Spectrum TV app to experience a few hiccups. Whenever there is a problem with the app, it will show an error code on-screen to inform the user about the issue.
While these error codes may seem confusing, they are usually pointing to elementary network or software problems that can be solved by refreshing the app or checking your network connection.
Check out Troubleshooting Error Codes on the Spectrum TV App for a comprehensive guide to decoding your app's error codes.
If you're looking for a specific code displayed on your TV, use "CTRL + F" to find it in a jiffy.
Wrapping Things Up
Unfortunately, Sony TVs (with both Android and Google OSes) do not support Spectrum TV. While this can be frustrating, there are other methods you can employ to watch Spectrum on your TV in no time!
Streaming sticks are a great option for those who want access to a variety of apps and are open to using an OS other than the one their Sony TV natively displays. There are even several 4K streaming stick models, so you can watch your favorite Spectrum series in ultra-high resolution.
Casting your smartphone's screen is best suited to those who would rather stick to their Sony TV's OS and don't want to purchase any additional devices. It's also completely wireless, so your TV setup will remain sleek and clean.
Remember, using Google Chromecast with only cast the Spectrum TV video, while using Apple Airplay will mirror your iPhone, iPad, or MacBook's entire screen.
What's your experience watching the Spectrum TV app on a Sony TV?
Let us know in the comments below!
Yesenia Achlim is a technical copywriter and editor with a focus on AV equipment. She aims to break down complicated topics and make technology accessible, no matter your technical expertise. When she's not teaching you how to replace a projector lamp, you can find her reading and baking.