You've been using a DisplayPort cable to connect your gaming monitor to your PC, enjoying the benefits of fast refresh rates and seamless gaming experiences.
However, there comes a time when you crave a larger display to truly immerse yourself in your favorite games.
Your first thought is to connect your PC to a TV, but upon inspecting your TV, you're disappointed to find that it lacks a DisplayPort. The question arises: Do any TVs actually have this port?
No, there is no TV with DisplayPort.
In this article, we delve into the reasons why not all TVs are equipped with a DisplayPort and explore some alternative solutions if you still want to connect your DisplayPort device to a TV.
Additionally, we address common questions and related topics that may pique your interest in the FAQs section.
Why Don't TVs Have DisplayPort But HDMI Instead?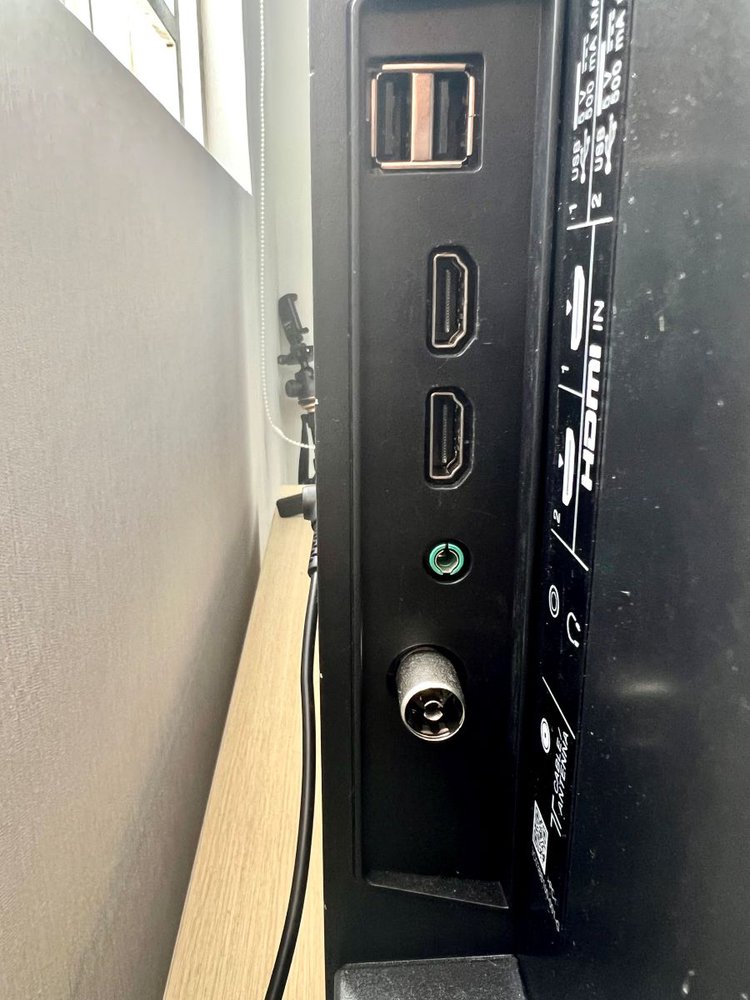 With the need to create an AV connector that was compatible with the older DVI port, the development of HDMI, or High-Definition Multimedia Interface, started in 2002.
It was spearheaded by its founders – a group of consumer electronics manufacturers which included: Koninklijke Philips N.V.Lattice Semiconductors, Maxell Ltd., Panasonic Corp., Sony Group Corp., Technicolor S.A., and Toshiba Corp.
Since the founders are manufacturers of TV, video players, game consoles, and other video accessories, HDMI quickly gained widespread adoption. Soon, HDMI replaced the use of Digital Visual Interface (DVI) and Video Graphics Array (VGA) ports on consumer products.
Meanwhile, the DisplayPort was designed in 2006 by a group of PC and chip manufacturers. It is a digital display interface standardized by the Video Electronics Standards Association or VESA.
The DisplayPort was designed to replace the VGA, FPD-Link, and DVI used to connect a monitor to the PC.
Thus, the DisplayPort is commonly found on monitors, not TVs. However, some TV manufacturers released TVs with a DisplayPort so their TV can double as a monitor, which suits the gaming market.
The advantage of DisplayPort over HDMI was higher bandwidth and variable refresh rate, which allowed it to adjust its frame rate output in real time.
However, HDMI 2.1 adds VRR to its feature. Plus, most gaming TVs today, even without a DisplayPort, come with technology that reduces lagging or tearing when gaming.
Why Are DisplayPorts Used in PCs/Monitors? Is DisplayPort Better than HDMI?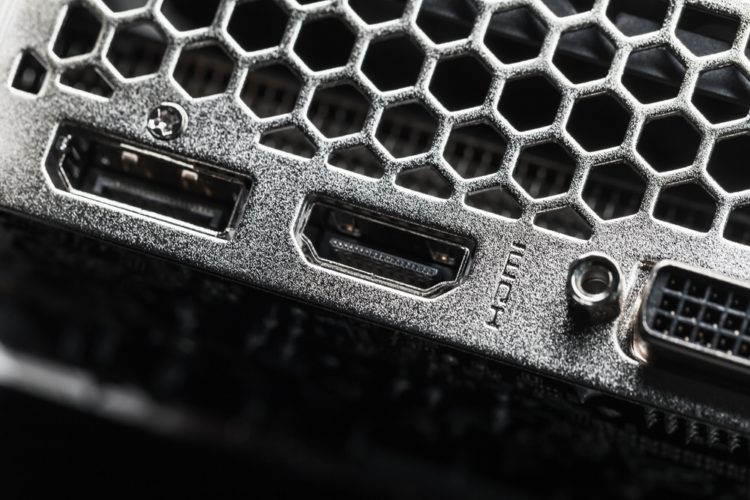 DisplayPort and HDMI differ in terms of bandwidth within the same version. DisplayPort generally offers higher bandwidth compared to HDMI, making it ideal for users who utilize multiple monitors in their PC setup.
For instance, DisplayPort 2.1 boasts a bandwidth of 80 Gbps, while HDMI 2.1a only provides a bandwidth of 48 Gbps.
The increased bandwidth of DisplayPort ensures accurate real-time image display, even when multiple monitors are in use.
However, it's important to note that most monitors currently available feature DisplayPort 1.4, which offers a bandwidth of 32.40 Gbps.
This falls behind the specifications of HDMI 2.1, which provides a bandwidth of 48 Gbps. An example of an HDMI 2.1 monitor is the ASUS TUF Gaming Monitor .
As a result, monitors or TVs that support HDMI 2.1 can enhance your gaming experience more effectively compared to DisplayPort monitors.
At present, the ROG Swift PG32UQXR is the sole monitor available with DisplayPort 2.1 support. However, as technology continues to advance, it is possible that more monitors with higher versions of DisplayPort will be produced in the future.
You can keep an eye on future monitor releases as the availability of higher DisplayPort versions may expand over time, providing you with more options for your gaming and display needs.
Alternative DisplayPort Monitors to TVs With DisplayPorts
Still, if you want to utilize your DisplayPort devices, a DisplayPort monitor, paired with a speaker and a streaming device such as a Fire TV Stick or a Roku Express, can effectively function as a TV alternative with DisplayPort capabilities.
While renowned TV brands like LG and Samsung may not manufacture TVs with built-in DisplayPorts, they do offer a range of monitors that come equipped with DisplayPort or USB-C DP (DisplayPort) Alt Mode capabilities.
Here are a few examples of monitors from these brands that feature DisplayPort connectivity:
Last update on 2023-09-15 / Affiliate links / Images from Amazon Product Advertising API.
With a screen size of 43 inches, the monitor provides a spacious viewing experience similar to an average TV.
In terms of connectivity, the LG 43BN70U supports HDCP 2.2, enabling seamless integration with streaming devices, and effortlessly transforming your setup into a TV-like experience.
Additionally, it offers the convenience of USB-C DP Alt Mode, allowing for versatile connections.
Besides, the monitor also includes an audio port, enabling you to connect external speakers for enhanced audio quality.
Sale
Last update on 2023-09-15 / Affiliate links / Images from Amazon Product Advertising API.
With a generous 43-inch size, this screen provides ample viewing space, delivering an immersive visual experience that rivals a typical television.
Furthermore, you can stay connected and enjoy a seamless setup with its HDCP 2.2 support, effortlessly linking your favorite streaming device to transform it into a TV-like configuration.
For added convenience, the monitor offers versatile connectivity options with its USB-C (DisplayPort 1.4 version) compatibility.
The monitor also includes an audio port, you have the flexibility to connect external speakers or headphones, ensuring an immersive soundscape that enhances your overall multimedia experience.
FAQs
Are HDMI and DisplayPort the Same?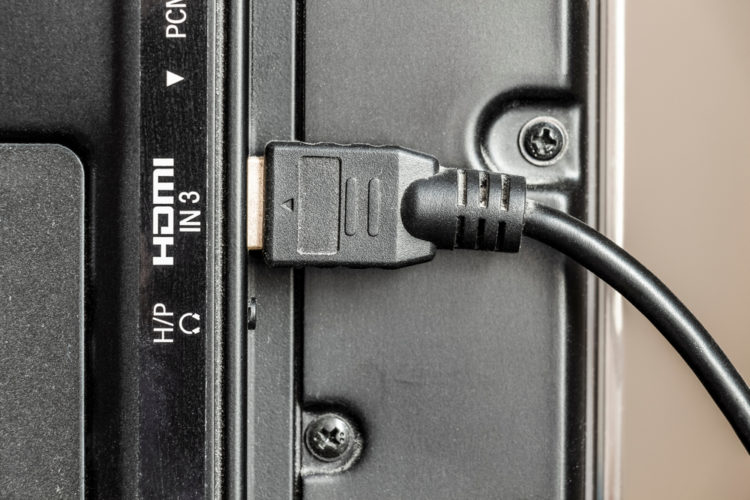 No, they're not the same, though HDMI and DisplayPort are both high-speed digital interfaces.
You can find HDMIs on TVs, video players, and streaming devices. Meanwhile, you're most likely to find a DisplayPort on computers. However, HDMIs are also used in PCs, and some TVs also have a DisplayPort.
Physically, HDMI and DisplayPort cables look similar. DisplayPort uses 20 pins while HDMI uses 19 pins. The difference is the shape of the port and the ends of the cables. Also, DisplayPorts have latches that make for a secure physical connection – they don't get easily detached.
Can You Use an Adapter to Connect HDMI to DisplayPort?
Yes, there are adapters that allow you to connect an HDMI device to a DisplayPort monitor.
To understand more clearly about the conversion between HDMI and DisplayPort through adapters, read our article Can HDMI Be Converted to DisplayPort?.
Wrapping Things Up
While TVs do not typically come with built-in DisplayPorts, there are alternative solutions available if you want to connect your DisplayPort device to a TV.
Although DisplayPort offers advantages such as higher bandwidth and variable refresh rates, making it suitable for multi-monitor PC setups, most monitors currently feature DisplayPort 1.4, which falls behind HDMI 2.1 in terms of bandwidth.
Additionally, if you still want to make use of DisplayPort, the monitors mentioned above can serve as TV alternatives when paired with a streaming device and speakers.
What is your verdict after reading our article? Let us know in the comment section below.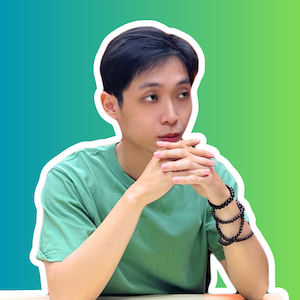 Duy Anh is a tech editor who has always had a keen interest in logical pursuits. During his free time, he typically works out while listening to philosophy podcasts and delving into profound contemplations. His aim is to thoroughly examine matters from multiple perspectives, maintaining a completely neutral mindset. These greatly contribute to his proficiency in technical tasks.
How was content created? This piece is created collaboratively, with tech editors generating ideas, conducting testing, and proofreading meticulously, while AI assists in fine-tuning.