Most gamers prefer the use of DisplayPort instead of HDMI because it delivers a faster refresh rate, therefore less lagging when gaming. But for some people, having separate display units for gaming and watching shows isn't feasible. So, they opt to use their TV as a gaming monitor.
The downside to using your TV for gaming, especially for PC, is that not all TVs come with a DisplayPort. This means you would have to use the HDMI port to connect your PC or gaming rig to the TV.
Though HDMI technology has significantly improved over the years, some users still prefer the use of a DisplayPort in terms of refresh rates.
What is a DisplayPort on a TV?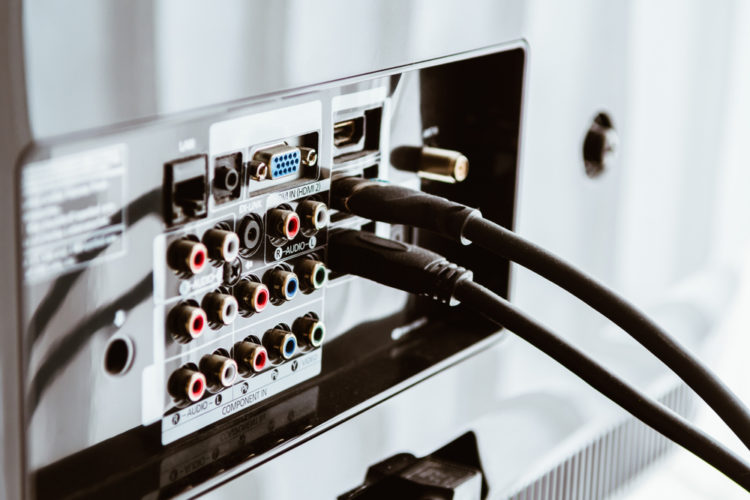 A DisplayPort on a TV, if it's present, works the same way as HDMI ports. They accommodate cables that carry digital video and audio signals from one device to another.
DisplayPorts are commonly used on PC monitors and seen on computers as well as peripherals for video connections. Meanwhile, HDMIs are commonly found on consumer electronics like televisions, streaming media devices, game consoles, and video players.
Do Any TVs Have a DisplayPort?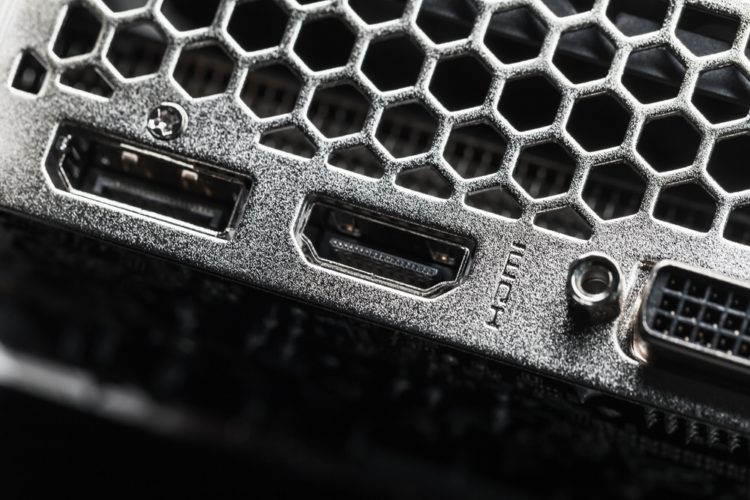 Yes and no, there are TVs that have DisplayPorts though it is not very common. These TVs with DisplayPorts are usually marked as gaming TVs that can cost more than your typical 4K TV.
They also lack auto tuners which means you would have to rely on streaming devices like Roku TV, Chromecast, Fire Stick, or Apple TV.
Why Do TVs Normally Use HDMI Instead of DisplayPort?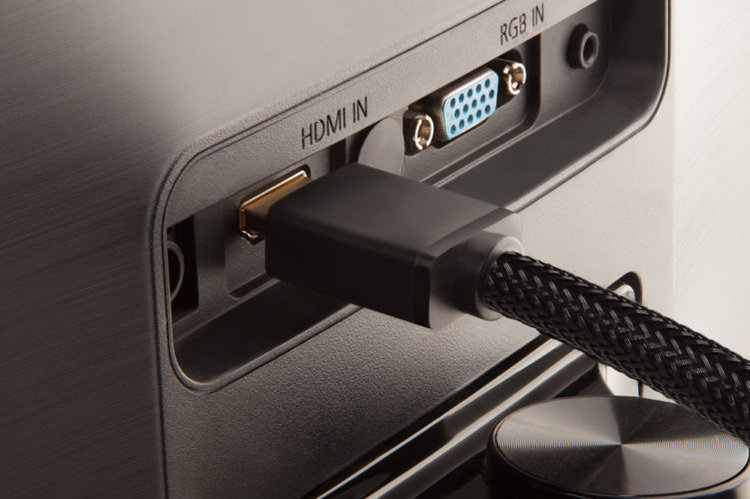 With the need to create an AV connector that was compatible with the older DVI port, the development of HDMI, or High-Definition Multimedia Interface, started in 2002.
It was spearheaded by its founders – a group of consumer electronics manufacturers which included: Koninklijke Philips N.V.Lattice Semiconductors, Maxell Ltd., Panasonic Corp., Sony Group Corp., Technicolor S.A., and Toshiba Corp.
Since the founders are manufacturers of TV, video players, game consoles, and other video accessories, HDMI quickly gained widespread adoption. Soon, the HDMI replaced the use of Digital Visual Interface (DVI) and Video Graphics Array (VGA) ports on consumer products.
Meanwhile, the DisplayPort was designed in 2006 by a group of PC and chip manufacturers. It is a digital display interface standardized by the Video Electronics Standards Association or VESA.
The DisplayPort was designed to replace the VGA, FPD-Link, and DVI used to connect a monitor to the PC.
Thus, the DisplayPort is commonly found on monitors, not TVs. However, some TV manufacturers released TVs with a DisplayPort so their TV can double as a monitor, which suits the gaming market.
The advantage of DisplayPort over HDMI was higher bandwidth and variable refresh rate, which allowed it to adjust its frame rate output in real-time.
However, HDMI 2.1 adds VRR to its feature. Plus, most gaming TVs today, even without a DisplayPort, come with technology that reduces lagging or tearing when gaming.
Below are some TVS that have DisplayPorts
HP OMEN X Emperium 65
Last update on 2023-03-30 / Affiliate links / Images from Amazon Product Advertising API.
Display
The OMEN X Emperium 65 from HP features a 65-inch display screen with a resolution of 4K UHD and a refresh rate of 144Hz.
Audio
The OMEN X Emperium 65 features the Vibration Reduction Technology in its soundbar that prevents display distortion even at full volume. It also has four Low Frequency Array transducer elements.
Ports
1 DisplayPort
2 USB 3.0
1 HDMI 2.0
1 HDMI ARC
1 Line Out
1 SPDIF
The OMEN X Emperium also has a proximity lighting feature that lights up when your hand is near the ports.
Special features
OMEN Command Center software allows for personalization.
NVIDIA G-SYNC Ultimate technology prevents screen tearing while gaming.
Built-in NVIDIA Shield allows smooth 4K HDR streaming.
Built-in Google Assistant accessible using the remote.
Ambient lighting that adapts to the brightness of the room.
Alienware 55 OLED
Last update on 2023-03-30 / Affiliate links / Images from Amazon Product Advertising API.
Display
The Alienware 55 OLED features a 55-inch 4K display with a refresh rate of 120Hz.
Audio
The Alienware 55 OLED does not have a built-in speaker but it does have a headphone port where you can plug in your headphones or speakers.
Ports
3 HDMI
1 DisplayPort 1.4
1 USB 3.0 upstream
4 USB 3.0 downstream
Audio line-out
SPDIF output
Special features
Uses AMD FreeSync Premium and NVIDIA G-Sync technologies that prevents display distortion.
Legend ID design and AlienFX light technology delivers a futuristic look.
The remote lets you adjust settings or change input sources.
Philips Momentum 558M1RY
Last update on 2023-03-30 / Affiliate links / Images from Amazon Product Advertising API.
Display
The Momentum 558M1RY from Philips has a 55-inch 4K UltraClear display with a refresh rate of 60Hz if you are using HDMI and 120Hz if you use the DisplayPort.
Audio
The Philips Momentum 558M1RY employs the Bowers & Wilkins speaker technology. It features two tweeters, two 10W mid-high speakers, and one 20W woofer.
The speaker is covered with an acoustically transparent fabric created by Kvadrat.
Ports
1 DisplayPort 1.4
3 HDMI 2.0
1 USB-B upstream
4 USB 3.2 downstream with 2 fast charge B.C 1.2
Headphone out
Special features
The Ambiglow lighting adapts to the images on the screen.
The SmartImage HDR creates vibrant colors and vivid white and black contrast.
AMD FreeSync Premium Pro prevents display lags.
MultiView delivers a dual-monitor experience.
The remote control provides easy access to settings and flipping input sources.
FAQs
Do LG TVs have DisplayPort?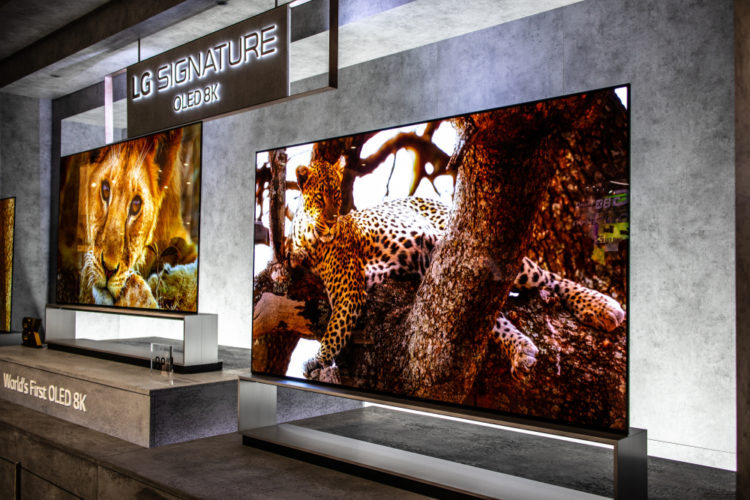 Though some LG TVs are marketed as gaming TVs, they are not equipped with a DisplayPort. Instead, they use HDMI 2.1 which offers a faster refresh rate via VRR as well as some other built-in technologies that can compete with the fast refresh rate offered by DisplayPort.
Is HDMI a DisplayPort?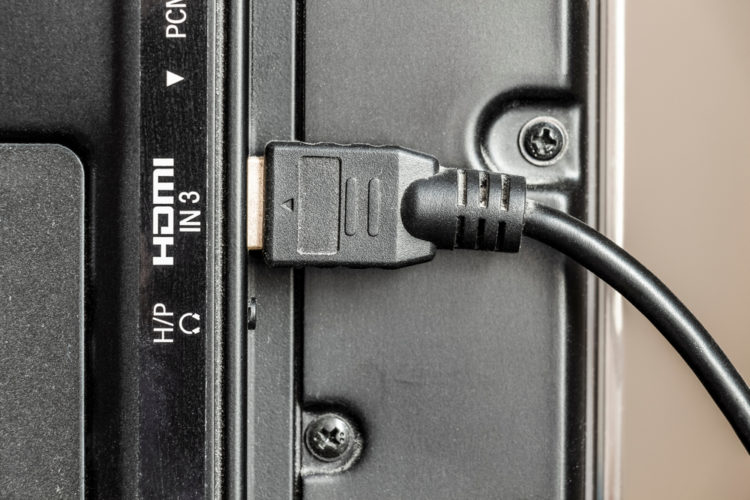 Though HDMI and DisplayPort are both high-speed digital interfaces, they are not the same thing.
You can find HDMIs in TVs, video players, and streaming devices. Meanwhile, you're most likely to find a DisplayPort on computers. However, HDMIs are also used in PCs, and some TVs also have a DisplayPort.
Physically, HDMI and DisplayPort cables look similar. DisplayPort uses 20 pins while HDMI uses 19 pins. The difference is the shape of the port and the ends of the cables. Also, DisplayPorts have latches that make for a secure physical connection – they don't get easily detached.
Why are DisplayPorts used in PCs?
DisplayPorts have a higher bandwidth compared to HDMI. This means more signal is transmitted over DisplayPort cables compared to HDMI, making them suitable for those who use multiple monitors in their PC setup.
The higher bandwidth of the DisplayPort ensures that images are displayed correctly in real-time, even when multiple monitors are used.
Can you use an adaptor to connect DisplayPort to HDMI or HDMI to DisplayPort?
Yes, there are adapters available in the market that would allow you to connect an HDMI device to a DisplayPort monitor. Some cables have a DisplayPort on one end and an HDMI on the other end.
Some may argue that the use of adapters or an HDMI-DisplayPort cable will result in image quality loss, but with the latest advancements in technology, there should not be a noticeable difference. However, there are still limitations to using these adaptors.
For example, the computer graphics unit or gaming console supports 4K resolution with a refresh rate of 30Hz and your monitor or TV only supports 1080P resolution with a 60Hz refresh rate, then the output will be 1080P resolution at a refresh rate of 60Hz. Make sure the ports and cables you are using are compatible to ensure everything works properly.
Conclusion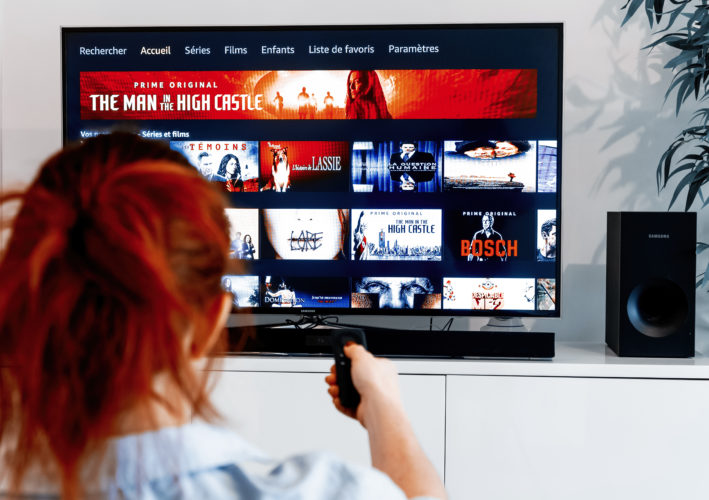 It is not common to find a DisplayPort on a TV, but some TVs do have them. The main reason for the absence of DisplayPorts on most televisions is that this particular port was developed for the PC industry.
Though using your TV for gaming seems like a more cost-effective and space-saving solution, these TVs are usually priced higher.
Televisions for gaming are equipped with special technologies that reduce display tearing, deliver better color contrast, and offer brightness even when scenes are dim.
You can use DisplayPort to HDMI adapters if you want to use your TV for gaming. However, you need to check if the ports and cables are compatible. If not, your display unit will not receive any signal.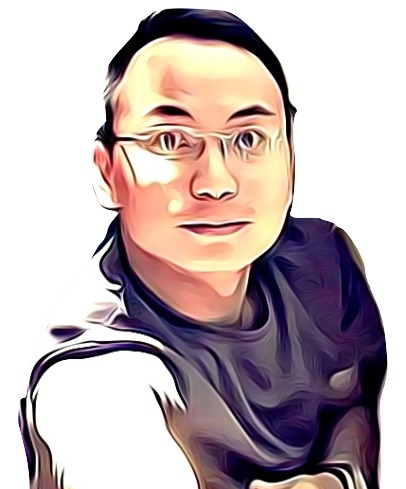 Vance is a dad, former software engineer, and tech lover. Knowing how a computer works becomes handy when he builds Pointer Clicker. His quest is to make tech more accessible for non-techie users. When not working with his team, you can find him caring for his son and gaming.