You're done with those small and compacted PC monitors, and are looking for something with a bit more… Oomph!
Something that will give you a more immersive experience and even absorb you into whatever fantasy realm you are playing.
That's right, what you need is a TV!
A good-quality TV has all the perks that avid gamers like you will enjoy.
You may be looking for a widescreen, ultra HD-quality graphics TV.
Tons of affordable options are available for you.
But wait, TVs don't typically support DisplayPort.
You're right! TVs did not use to support DP before. But now they do!
Got you interested, didn't we?
Well, we're going to talk about that and more. Just keep on reading!
Do TVs Support DisplayPort?
Yes, new TV units can now support DisplayPort.
That means that you can now enjoy all your high-speed games on gigantic screens.
Back in the day, only PC monitors supported DisplayPort.
This is one of the reasons why many gamers stray from TVs and instead opt for monitors. TVs, you see, often come with low frame rates and input lag, both of which are big "no-nos" in the gaming world.
Just imagine: you're in the middle of a ranking game in Valorant, and your screen starts stuttering.
Next thing you know, you're out of the game!
Luckily, newer TV units can now support DisplayPort.
Do 4K TVs Have DisplayPort?
Not all of them, but most of the newer models do!
Most TVs use HDMI, but you don't have to worry. It is a lot easier to find 4K TVs with HDMI and DisplayPort nowadays.
Companies do this to cater to the wants and needs of gamers looking for a more immersive experience while they play.
Plus, online gaming has become so popular that it would be weird not to hop onto the bandwagon. That would mean a loss of a lot of profit!
Why Do Many TVs Use HDMI Instead of DisplayPort?
Most TVs, even 4K models, use HDMI instead of DisplayPort simply because the former is a product of consumer electronics, while DP is created for PC hardware manufacturers.
The length also matters. While many of us can agree that DisplayPort is superior to HDMI in more ways than one (we'll talk about that later), there is a small caveat that people can't seem to look over: the length!
DisplayPort's length stops at only nine feet, while HDMI can reach forty feet and more with the right extensions.
Other factors that matter are convenience and accessibility.
A DisplayPort can connect to more monitors compared to HDMI. It also yields better results. But HDMI, well, HDMI connects to everything else.
Need to connect to a projector? HDMI.
Need to transfer a few videos from one device to another? HDMI.
For almost all of your connectivity needs, HDMI is the answer. Plus, they are sinking cheap! And that is what people want: convenience and accessibility.
You don't need much know-how to buy an HDMI cable. You only need to make sure that you're getting the good-quality, ultra-HD, braided cabled HDMI.
A DisplayPort, on the other hand, can cost a penny. The cost depends on the brand and unit you're planning to get.
You also have to research which devices to get. Like we said, not all TVs support DP. You need to do a bit of reading and asking around for the best TVs that also run on DisplayPort.
The Benefits of Using DisplayPort
We did talk a bit of smack about DisplayPort earlier, but no, we don't dislike DP at all!
We think they are great for our hardcore gamers out there. So, if you're gearing for DisplayPort, here are some of the upsides that you will be able to experience:
Premium Gaming Experience
Like we've been mentioning, DisplayPort is the perfect choice for professional and hobby gamers, especially when it comes to high-speed games.
This bad boy will make sure you don't have to worry about freezing mid-game.
Very High Refresh Rates
No freezing.
No lag.
No interruptions.
These are some of the features you should be looking forward to if you're opting for DisplayPort.
You can crush your enemies and top those rankings without a hitch!
Awesome Visuals
Even if you're connecting three different monitors, you can be sure to see premium graphics, resulting in a more immersive experience. Especially when playing visually-appealing games such as Genshin Impact and Valorant.
Now that we've got you hooked, let's talk about a few TVs that can make many gamers' dreams come true!
3 Best TVs With DisplayPort
We know you've been dying to get to this part of the article. And we're not going to delay you any longer.
Let's talk about a few TVs with DisplayPort and offer you the best deals on the market.
Don't worry! We will talk about some of their best features, too!
1. Philips 276EVJSB 27-inch Monitor
Last update on 2023-03-31 / Affiliate links / Images from Amazon Product Advertising API.
This sweet unit features 27 inches of ultra-clear 4K resolution, 10-bit IPS panels that serve you smooth color gradations, and sharp details where it matters.
The Philips 276EVJSB has an elegant, slim design to fit your room or office space's style and aesthetics. It offers a four years warranty guarantee from the manufacturers themselves!
So if it gets wrecked, you're sure to get professional repairs or replacements (T&Cs apply, of course!)
You can say "goodbye" to eye fatigue, thanks to its flicker-free tech and low blue mode! Go for hours farming for your mats without worry. Your eyes will be in safe, err, hands?
2. Asus ROG Swift 360Hz PG259QN
Sale
ASUS ROG Swift 360Hz PG259QN 24.5" HDR Gaming Monitor, 1080P Full HD, Fast IPS, 1ms, G-SYNC, ULMB, Eye Care, HDMI DisplayPort USB, Ergonomic Design,...
24.5-inch Full HD (1920 x 1080) Fast IPS panel and the world's first 360Hz gaming monitor
ASUS Fast IPS technology enables a 1 ms response time (GTG) for sharp gaming visuals with high frame...
NVIDIA G-SYNC processor provides smooth, tear-free gaming at refresh rates up to 360Hz
Last update on 2023-03-31 / Affiliate links / Images from Amazon Product Advertising API.
If you want a taste of fast refresh rates and zero lag, then the Asus ROG Swift 360Hz PG259QN is the one for you.
It boasts a 24.5-inch full HD screen, a fast IPS panel, and the world's first 360 Hz monitor.
This monitor is the perfect unit for hardcore gamers, streamers, and programmers!
Its built-in Nvidia G-Sync processor allows a smooth, tear-free gaming experience up to a sweet 360 Hz!
With flicker-free, low blue light tech, you're sure to be glued to your screen for hours with minimal eye fatigue!
3. Alienware 240Hz 24.5 Inch Full HD Monitor
Last update on 2023-03-31 / Affiliate links / Images from Amazon Product Advertising API.
Did you know that poor-quality TVs can ghost you, too? Yep!
But, with the Alienware 240Hz 24.5 Inch Full HD Monitor, that's not something you will ever have to worry about again!
With a 1 ms response time, you're sure to always come on top of ranking games.
As a gamer, you know that one single flicker, a smidgen of lag, is all it needs to lose an entire combo, cost you a game, and make you look like a total noob.
But with this sweet unit? Forget it!
Is It Worth It to Use My 4K TV as My PC Monitor?
Well, that depends on you. Before you start unplugging your wires and buying adapters, take the following factors into consideration:
Graphics Card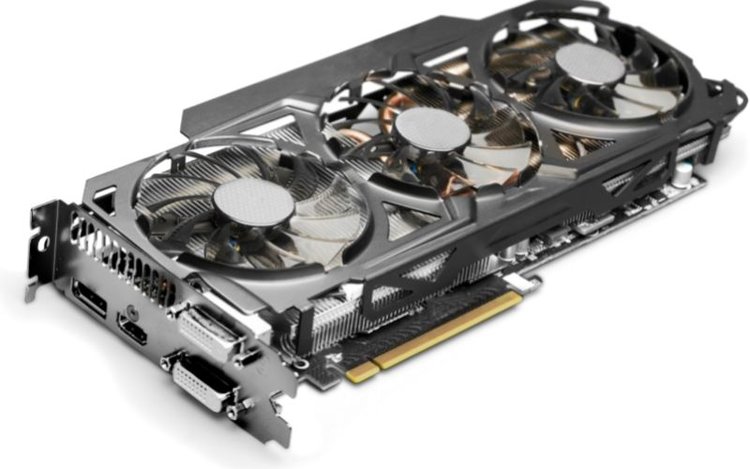 You have to make sure that your graphics card can output at the resolution of your HDTV.
To do this, you'll have to check your TV's resolution, found in the manufacturer's manual that it came with. Make sure that you didn't throw it away!
Next, find the maximum resolution in your graphics card. If they match up, great! Otherwise, you may consider upgrading your graphics card.
HDTV
You have to determine if you will be viewing your TV monitor up close or from a distance. The closer you need it to be, the higher the pixel density you want.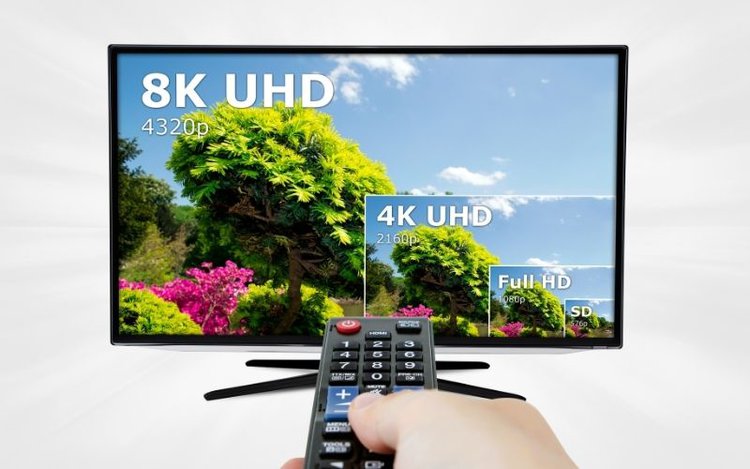 Also, make sure that your input lag is less than 30 milliseconds.
Finally, consider the refresh rate, as well as the response time.
Of course, you want the transitions from scenes, the angles, and the colors to be as seamless and smooth as possible. If you plan on using your TV for gaming purposes, maybe you should try digging around to see if your unit comes with a Game Mode.
FAQs
Which is better for high-speed gaming: HDMI or DisplayPort?
DisplayPort wins this one by a landslide, as DP is designed for high-speed gaming and heavy use.
What type of connector should I use for my console games: Apple TV or Roku?
HDMI. That's your only option here unless you want a headache.
Which connector is best for my monitor if I want to use G-Sync to its full potential?
DisplayPort. While some monitors that run G-Sync can also use HDMI, DP is the way to go if you want to take advantage of those high refresh rates.
I want to connect my PC to my television, but which connector should I use?
If your TV doesn't support DisplayPort, then you'll need HDMI. But if your 4K TV runs DisplayPort, then use that instead.
Conclusion
Yes, most new 4K TVs on the market do support DisplayPort. But not all of them do.
But you don't have to worry about scouring the deep trenches of the World Wide Web, since we've already given you some 4K TV units that support DisplayPort.
Do you need to use DisplayPort for your 4K TV? Not really. If you're not all that particular with the picture quality or like to play high-speed games, then an HDMI connection will do you just as well.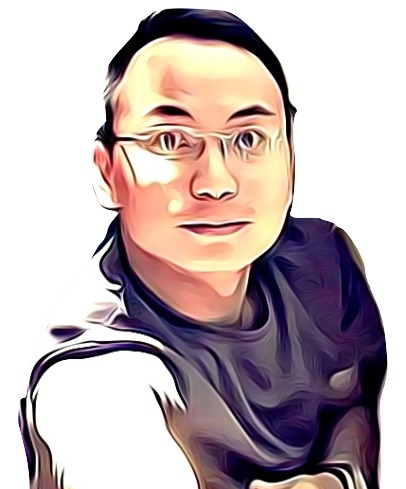 Vance is a dad, former software engineer, and tech lover. Knowing how a computer works becomes handy when he builds Pointer Clicker. His quest is to make tech more accessible for non-techie users. When not working with his team, you can find him caring for his son and gaming.