Is it necessary to use a projector screen for your projector? Do you need one of those expensive screens to take full advantage of your projector's displays?
The answer is, no. You don't need those fancy screens to get the best out of your projector. There's actually a lot of cheap projector screen alternatives that you can use.
We're going to cover 5 alternatives that will save your pockets.
What Can I Use for A Projector Screen?
1. A Wall
A plain, white wall works perfectly. The best part is you don't need to exert any effort or spend anything on this alternative. Just project the image on a bare wall and there you have it.
Like everything else, there are some downsides to using a wall. You need to consider its reflectiveness and texture.
Dark walls or walls with patterns won't reflect the complete light of your projector. This makes it hard to see detailed images.
For best results, project the image on solid white walls. The white color will reflect the light, allowing the images to come out bright and clear.
Wall texture is also important if you want your viewing experience to be like that of a projector screen. To do this, use the smoothest wall you can find.
It's a surprise how much texture walls have. The many tiny bumps and crevices could ruin the images projected. This is because the bumps and crevices will cause shadows.
The same is true if you use uneven walls. You might not even notice the unevenness until you flash a projector to it.
So it'll take a solid white, even, and smooth wall to give you a great and cheap projector surface.
If you can't find the perfectly smooth wall, you can try painting it. Check this post to know about the best projector paints to use.
2. A Whiteboard
If you need your projector to present your ideas in a meeting, then you can use a whiteboard as a screen. There's no more need to drag a projector screen with you.
Last update on 2023-03-30 / Affiliate links / Images from Amazon Product Advertising API.
The glossy surface of a whiteboard will do the job. And since it's mounted already, you can set up the projector right away. As simple as that.
The whiteboard is not only used for meetings and offices. You can install a whiteboard in your home to use as a cheap projector screen.
3. A Sheet
If you want a more versatile projector screen alternative, then using a sheet is a good idea. Sheets are not going to cost you much at all. And you get to move this "screen" from wall to wall.
With sheets, you can use any wall, whether colored or patterned or rough. The wall doesn't matter anymore because you're going to cover it with a sheet anyway.
This makes finding the right sheet easier than finding the right wall. For one, sheets are very smooth. Also, you can find a solid white sheet almost anywhere.
The tricky part is hanging the sheet because it needs to be very secure. You don't want to ruin the images with wrinkles, folds, and movement. Well-secured sheets avoid all that for a great looking cheap projector screen alternative.
When it comes to selecting a sheet, go for the thicker ones. If the sheet is too thin, the light from the projector will shine through it. It will be useless in that case.
You can add layers of thin sheets together if you can't find a thick one. Or if not, you can put large cardboards at the back. What we're trying to say is that a thin sheet will need something behind it.
This video will give you an idea on how to set up your sheet projector screen.
Easy Does It: DIY Outdoor Movie Screen | HGTV
4. Wrapping Paper
What do you do with all those leftover gift wraps? Well, you can turn it into a projector screen! If you don't have those rolls stocked away, you can always get some at a stationery store.
The backside of wrapping paper is smooth and glossy. This is an ideal combination for a projector screen. Its glossiness will reflect even more light than a wall or sheet.
It does take time and effort to set up, though. First, you'll need enough wrapping paper to fill the whole display. Then, you'll need to tape the wrapping paper on the wall. If you don't use a wall, you'll have to set up its base in a secure spot.
It doesn't help that wrapping paper is easy to tear and wrinkle. So be extra careful when taping it in.
Warning! Don't use wrapping paper if you use your projector outdoors. Paper absorbs too much moisture, ruining it along with the images projected.
Here's a helpful video that shows you how wrapping paper is used as a projector screen.
DIY Projector Screen for $4
5. Roller Blinds
You get two great functions with roller blinds. It prevents light from entering the room. It also works great as a projector screen alternative.
Last update on 2023-03-30 / Affiliate links / Images from Amazon Product Advertising API.
Roller blinds are excellent if you don't have a lot of space in the room. You can take up your window space by rolling the blinds down and using that as a screen.
It doesn't even have to be on a window. You can choose to mount the roller blinds to a wall for the specific purpose of using it as a projector screen.
When it comes to appearance, roller blinds look the most like projector screens. You get to treat it like a projector screen, rolling the "screen" up when you're finished using it.
Size matters. Your roller blind should be able to fit in the whole image or projected light. You don't want the images bleeding in the edges.
Of course, this will cost more than the other alternatives we mentioned. But the cost is nothing compared to buying an actual projector screen.
What Can Enhance These Alternatives?
As a side note, we'll tell you how you can enhance these alternatives more. Whether you choose to use a wall, a sheet, wrapping paper, or roller blinds, you should add a black border. Sort of like a frame around the screen.
With a frame, you'll know where the full screen is. This will help you place your focus on the focal points. Better focal points make better image quality, enhancing your DIY screen.
You can use something as simple as black tape for the border. If you want, you can put an actual frame wrapped in black cloth around your screen. If you don't want the extra work, then it's okay to leave out the border.
Sale
3M 3960-BK Duct Tape, 60 Yards, Black
A multi-purpose tape available in 8 colors with strong adhesive to create a secure bond
Great for bundling, taping cords, patching, reinforcing and more
Suitable for temporary repairs
Last update on 2023-03-30 / Affiliate links / Images from Amazon Product Advertising API.
Conclusion
What can I use for a projector screen? Try these 4 alternatives that work just as well and cost much less.
Why spend all that money on projector screens when you don't have to? With cheap projector screen alternatives, you get more than you need. Plus, a fun project that will boost your creativity skills.
So even if that projector screen is out of your budget, you can find an alternative that fits your budget well.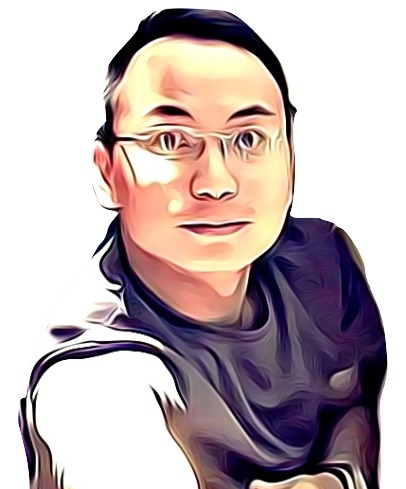 Vance is a dad, former software engineer, and tech lover. Knowing how a computer works becomes handy when he builds Pointer Clicker. His quest is to make tech more accessible for non-techie users. When not working with his team, you can find him caring for his son and gaming.