One of the fun things about a projector is installing it inside any room of the house, including outdoor spaces. So, let's take our fun outdoors and discuss a few projector setup ideas.
Now, there are countless ways to set up outdoor projectors. Therefore, we will get into a few easy, inexpensive ways we can do so. Several products allow you to set things up quickly.
Keep in mind that outdoor home theaters might also require outdoor speaker systems, cute ambient light, seating arrangements, and decor. However, today, we'll specifically get into projector setup ideas that are affordable for everyone.
Let's start building our outdoor theater. Here are 4 outdoor projector setup ideas you'll love.
A Few Things to Note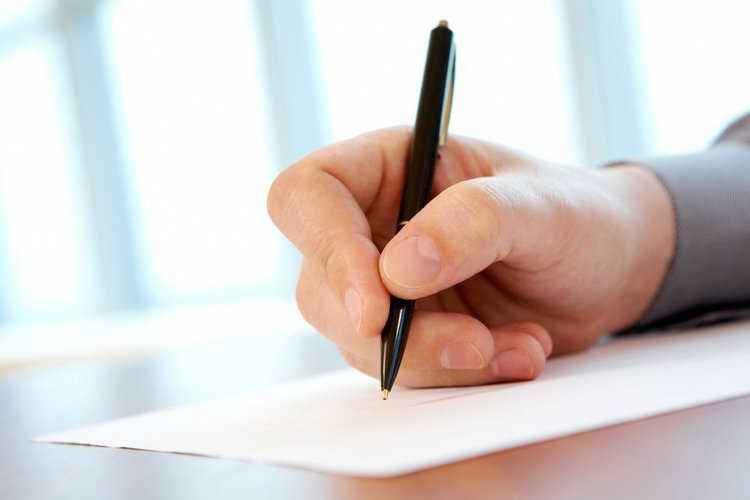 Before we begin talking about different ways to set up an outdoor theater, we should mention some key things.
A projector works best in the dark. If you're using it during the day, make sure your projector emits at least 3,000 lumens or more. At night 2,000 lumens is good.
However, having proper shade and a decent screen will help, including placing the projector at an appropriate distance. A projector is preferable under shade as well.
Now that we have that out of the way let's start brainstorming.
1) Inexpensive Outdoor Projector Idea
There are many ways to create a perfect outdoor home theater. But first, let's tackle an easy and inexpensive way to do so. We'll explain it in detail below, but here's a quick video if you want to follow along.
How to build an Outdoor Movie Theater for Less then $300!
This easy and inexpensive outdoor projector setup is one of the simplest out there. In a few steps, we'll tie a screen to our outdoor area, and that's it! We'll have a great outdoor theater.
You'll need a few things, including some items you might own already. For example, we'll need a laptop or tablet for streaming purposes. But there's no need to purchase a new one if you already have one.
The laptop/tablet works well in this situation because we need to plug it into our projector to stream your movie.
Some people prefer to purchase a laptop stand to keep their laptop off the floor. This is optional, but we thought we should mention it in case you're interested.
The laptop stand screws onto the top of a tripod, making it very stable in an outdoor setting. However, to make this more affordable we suggest using an existing chair or portable table.
You'll need a projector screen. The No products found. is very affordable and works with an image as large as 72 inches. But, don't worry, they make different sizes.
The Zerone Projector Screen is easy to use because you can tie it anywhere. It has holes made for the occasion. However, if you don't have anything to tie it with, we recommend a set of Keeper Corporation bungee cords.
The most expensive part is the projector. If you're looking for outdoor projector ideas, you probably already have a projector purchased.
But, if you're still looking for a cheap projector, we recommend the AuKing Mini Projector . It has 2600 lumens. It's portable, small, and easy to carry.
It also contains key components like HDMI, VGA, UAB, AV, and laptop connectivity.
Although it's not the fanciest, it does the trick, and everyone will have a splendid time in your new backyard theater. And, no one will know you purchased this at a reasonable price.
Setting it up
So you've purchased the items we mentioned, and now you're wondering how to do it all.
First, unfold the screen and look for a flat wall in your backyard. Any place works great.
Now take the bungee cords and insert as many as you need into any of the holes. Now stretch them out as you see fit. Tie the bungee cords accordingly. We're not looking for perfection.
Now take your projector and place it on a table, chair, or any flat surface. Make sure it's at the appropriate distance from your screen.
Grab that laptop or tablet and plug it into your projector. Look for the movie you want to watch and hit that play button.
It's a simple but easy way to create a backyard home theater for the kids, neighbors, and even your friends.
A few things you can do differently
There are many ways one can do this setup. It all depends on your comfort level. For example, let's say you're missing an HDMI cable to plug your computer into your projector. You can always purchase a Portable Card Reader .
These handy Card Readers have SD storage slots for your movies, documents, and slideshows.
The screen is great on any flat surface, but it doesn't work on a windy night. If that's the case, head over to your local hardware store (like Home Depot) and purchase some boards. Even cardboard works in this case.
Some heavy boards or cardboard will give it some weight to protect against the wind.
These are easy and affordable solutions to our outdoor home theater.
2) Crafty DIY Outdoor Theater
Our next outdoor theater idea is crafty. We're talking do-it-yourself to another level. In other words, we're gathering a few items and building ourselves a clean, windproof outdoor home theater for those lovely summer nights.
We're going to use items you can purchase at your local hardware store or online for this idea.
We'll need to get a drop cloth and a tarp, grommets, construction adhesive, caulking gun, dowel, scissors, needle and thread, and a hammer. As an optional plus, copper end caps for style.
If you're a visual person and prefer a video, check this one out. However, we'll go over it in detail below.
Outdoor Movie Theater with @LivingtoDIYwithRachelMetz | The Home Depot DIY On-Trend Workshops
Our workspace
Let's begin by clearing a nice flat area for our work. Preferably a place with ample light to lay your tarp and drop cloth flat. However, you still want easy access to all our other tools.
Once we've established our workspace, it's time to get working.
How to install our DIY outdoor theater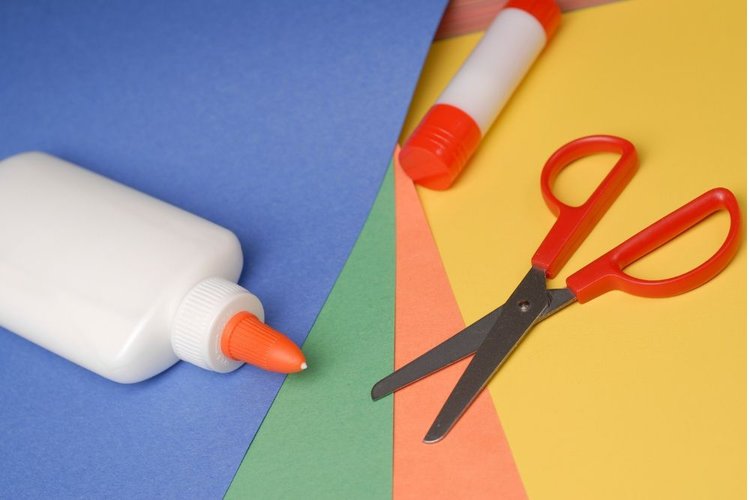 One thing to keep in mind is that some tarps come with grommets installed already. If that's the case, disregard this step. If not, we'll install the grommets on the edges of the tarp.
The grommets create a mightier hole we can use to secure our screen.
We can do this first if you're interested. However, we prefer doing this as the last step. Just make sure to leave a border around your screen for the grommets.
Next, let's lay our drop cloth on the ground. Usually, one side has a light color with a border around it. These color differences work to our advantage. Essentially, we can use it as a guide to glue our drop cloth onto the tarp.
If you're interested, you can iron your drop cloth to get all wrinkles out. But, this is optional.
Let's glue one side of our cloth onto the tarp. Using the caulking gun, lay some glue on the edges of one side of the fabric.
Allow this area to dry for a few minutes. The great thing about caulk is that it dries slowly. It works for us because we can take our time from here on. We don't want to rush this next part.
Place something heavy on the side that's drying. Using the caulking gun, let's begin gluing everything. Use the glue generously.
Smooth all wrinkles with your hands. The smoother the cloth, the better our movie-viewing experience. Once everything is glued, we can move onto our next step.
Let's utilize our scissors, a pencil, and our dowel at this point. This part of the do-it-yourself project depends on how large you want your screen.
Let's measure where we want to cut our tarp. Draw a couple of marks as a guide for cutting. If interested, use the dowel as a rough guide.
Begin cutting.
Afterward, we'll need our needle and thread. We want to sew our dowel onto the bottom of our new screen. The dowel makes the bottom of our screen heavy, making it resistant to light breezes.
However, you can also flip it using the dowel as the top to hook the tarp to your preferred outdoor space. Flipping it also turns the holes with grommets into areas we can tie.
As a final step, you can use bungee cords to tie your new screen. It gives it an extra sturdy feel.
Using as many bungee cords as you see fit, insert one bungee cord into one grommet. Wrap the cord around the screen and tie it to itself.
Now stretch the bungee cord and tie it to an available post. For example, if you're under your pergola, the pergola post works well.
Continue using the bungee cords within other grommets until your screen is appropriately tied and stabilized.
This outdoor projector idea is fun, but keep reading for a speedy outdoor projector idea if you lack time.
3) Inflatable Movie Screen for the Man on the Go
Our next idea is a rapid inflatable screen. This idea is perfect for the busy mom and dad that simply do not have the time to spend on doing a craft project that takes hours.
This handy inflatable screen is not as pricey as others say. It depends on size and brand—nevertheless, it's perfect for an outdoor theater.
Here is a quick video for you to follow along.
Tusy 14 foot Outdoor Inflatable Movie Projector Screen Review
Setting it up
Once you've purchased Goldoro inflatable screen, you can set it anywhere you wish.
The screen comes with an air blower, a detachable screen, an inflatable frame, stakes, and ropes to tie it down. It weighs 12 pounds for easy transport, and it only takes two minutes to inflate completely.
This particular inflatable screen is 14 feet wide.
So, let's unpack it and use the blower to inflate your screen. Attach the screen to the frame, and that's pretty much it.
If you live in a windy area, make sure to secure the screen with the stakes and rope. Otherwise, sit back and enjoy the show.
Even though an inflatable outdoor projector is inexpensive, it transforms your backyard into an unforgettable outdoor experience.
As far as the projector goes, you can use a table, nightstand, or any flat surface to place your projector on top.
4) Awesome Dollar Store Setup
The last three projector ideas are easy to build yet very affordable options for outdoor home theaters. What if I told you there's an even more affordable option out there?
All items on our list are from the Dollar Store. However, if you don't have a Dollar Store nearby, the internet is always a sure way to find everything.
But first, here's a quick video for you to follow along.
Dollar Tree DIY Outdoor Movie Theater | Projection Screen
We'll need scissors, scrubbing pads, black spray paint, double-sided Gorilla Glue , and a white shower curtain for this project.
For the projector itself, you'll need a flat ottoman, a stool, or a tray table.
Setting it up
Using the Gorilla Glue and scissors, cut the Gorilla Glue tape and place it on your wall of choice. Attach the white shower curtain to the adhesive.
Ensure to stretch the shower curtain as you go along to keep it as flat as possible.
Using the scissors, cut any excess fabric from the curtain.
Unwrap the scrubbing pads from their package and spray-paint them black. We're going to use them as a border.
Attach the scrubbing pads with the Gorilla Glue to the border of your new screen.
Now, let's grab that projector. If you're feeling fancy, grab a party platter and attach it to a stool. Place your projector on top.
And there you have it, the most inexpensive outdoor projector setup idea on our list.
A Few Final Words
There are countless ways you can set up a home theater outdoors. These are just a few.
And even though we could keep going, we thought these few inexpensive ideas are an excellent way to start. After all, you could spend thousands of dollars on any number of outdoor projector ideas. But ultimately, it's up to you.
Now that you've read through these ideas, which one is your favorite?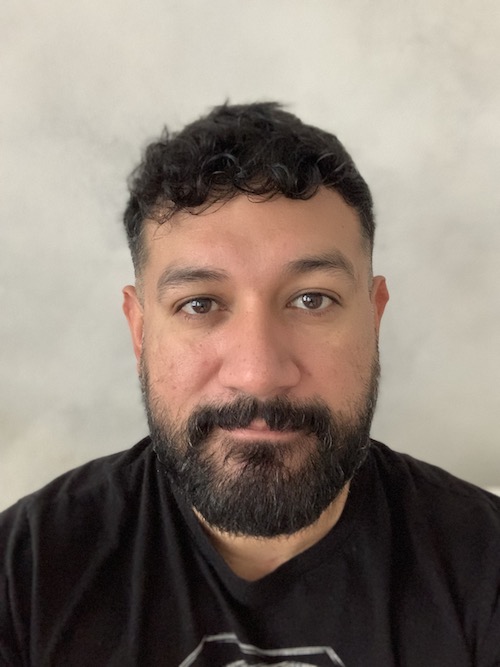 James Quintanilla is a technical copywriter. Although his experience allows him to write on many topics, he loves to focus on tech and travel. As a freelancer, James has worked on projects with Pointer Clicker, Lonely Planet, and the Travel Channel. When he's not writing or planning his next adventure, he's watching a scary movie.