If you have a projector, then you need a projector screen. The light coming from the projector has to reflect on a screen before an image can be formed.
While some individuals get their projector screen online, others prefer to make one for themselves.
A good projector will cost you much, and buying a projector screen will be an extra expense. Therefore, a cheaper alternative will save you some money.
Note that although this type of projector screen is cheaper, it can't work as well as a standard projector screen.
You can make a projector screen with different materials or objects. The most commonly used materials are sheets and walls. Both are great for projecting, however, they have their limitations.
Can you use a white sheet as a projector screen?
Yes, you can use a white sheet as a projector screen. Blackout cloth is a nice option. It is easy to stretch, and you can easily avoid wrinkles or folding.
If you want to project on a white sheet, you should make sure that you have a black sheet behind the white one. This is because some of the light that is reflected on the screen passes through the white sheet. When this happens, the image on the sheet will not be as bright as it should be.
You will easily notice this if there is a wall behind the screen. However, with the black cloth behind, the light cannot escape through the white sheet. It gets trapped, and the image produced is brighter.
Only a few materials are needed to make a projector screen with a white sheet. They are things that you can easily get. Some of them are; White sheet, hooks, pipe, and clips.
Note that some of these materials can be substituted. For instance, you can use a wooden rod in place of the pipe. As far as the substitute is concerned it will work perfectly, therefore, you can use it.
It is easy to make a projector screen with a white sheet. The procedure is fast and stress-free. To top it all, it is affordable.
Watch the video below to see the step by step method of making a projector screen with a white sheet.
CNET How To - Make a giant projection screen
Can you use a black sheet for a projector?
Although the most commonly used color for a projector screen is white, there are instances where you use a black sheet.
A black sheet produces clearer images. This is because unlike the white sheet, it gives a better view of the dark portion of an image. It is the best option when the room has too much ambient light.
Black screens are not as common as white ones. Only a few people use a black screen when projecting, and the reason for this is not far fetched.
White screens have been the most widely used projector screens for a long time. Black screens, on the other hand, are beginning to gain fame only in recent times.
Black sheets are very good for projecting clear images. However, they have their shortcomings, some of which are:
Bright images tend to have some kind of rainbow or shimmering effect.
When projecting on a black sheet, a part of the screen may be brighter than the other.
It requires a projector that has a high lumens brightness.
Generally, black screens are costly. Except you are using a black sheet or piece of cloth, this extra cost may be burdensome.
What material can I use for a projector screen?
There are different materials that you can use to make a projector screen. However, if you want to use a sheet, we recommend using blackout cloth. It is durable, cheap and it also prevents folding.
Last update on 2023-05-28 / Affiliate links / Images from Amazon Product Advertising API.
You can use an outdoor fabric or a Tyvek. These two materials are also affordable. If you are on a tight budget, you may consider using one of these materials.
Other options include; spandex, trapeze, bed sheet, or any white fabric. Instead of throwing away your old bed-sheet, you can make something useful out of them.
Your wall can also be used as a projector screen. To get the best out of this, paint the wall white or black depending on your choice of color.
When choosing a material for your projector screen, take note of these factors; the color of the material, its smoothness, and how stretchable it is.
Conclusion
This Do-It-Yourself method of making a projector screen is very easy. It will only cost you a little amount of money; that is, if you do not have the materials at home. On the other hand, if you do, you will be spending nothing on this projector screen.
It is great for indoor and outdoor use. However, to get a good picture, the environment must be dark. If you want to use it outdoors, it should be at night, not during the day.
Either you use a sheet (black or white) or a wall, the cost is cheaper than purchasing a projector screen online.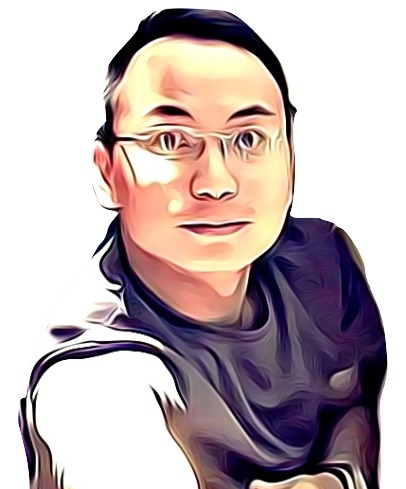 Vance is a dad, former software engineer, and tech lover. Knowing how a computer works becomes handy when he builds Pointer Clicker. His quest is to make tech more accessible for non-techie users. When not working with his team, you can find him caring for his son and gaming.