Projectors have been of great use since their invention. Everyday people think of new things to do with projectors. New ideas come up and most people try to get the best out of their device.
If you wish to explore the different things that you can do with your projector, then you are in the right place. In this article, I'll be showing you several cool things to do with a projector.
15 Cool Things To Do With A Projector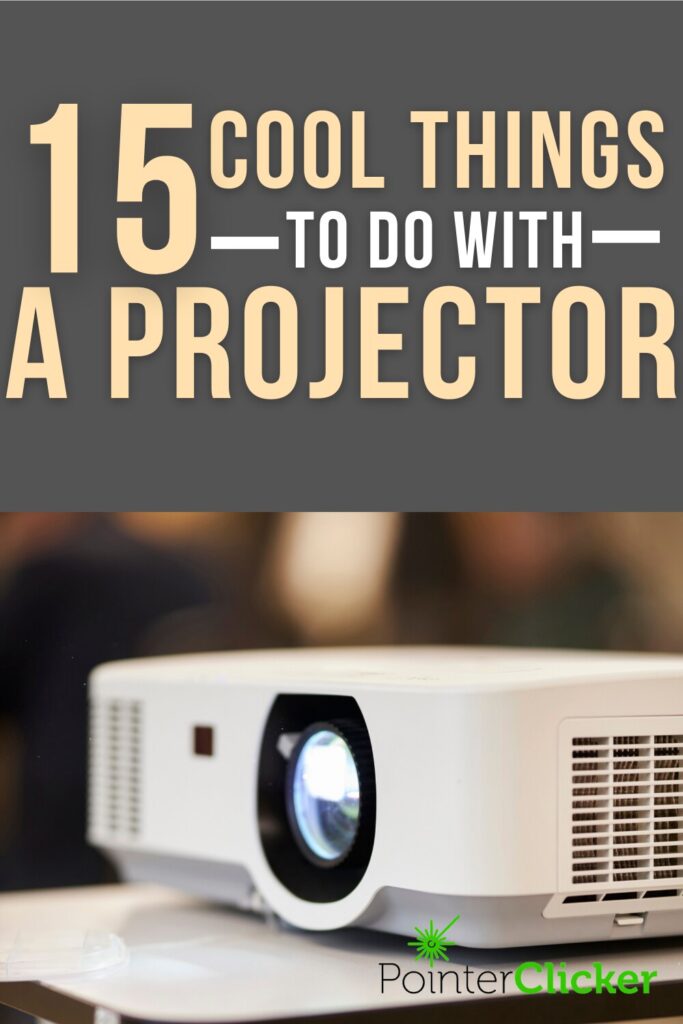 1. Playing Games
Playing a game on a projector is a completely different feeling compared to playing on a TV. It gives you a real-life kind of feeling when you are playing on the big screen.
The projector can be connected to several game consoles, like Xbox, PlayStation 4, Nintendo Switch, PlayStation 2, and many others.
Your gaming projector should be a short-throw projector. It gives you a large image at a short distance. When playing games, you want to be close to the screen, so short-throw projectors are better.
Some gaming projectors that you can choose from are: BenQ HT2050A , Optoma GT1080 short-throw projector, Epson EF-100 , and Anker Nebula capsule II .
2. Watching Movies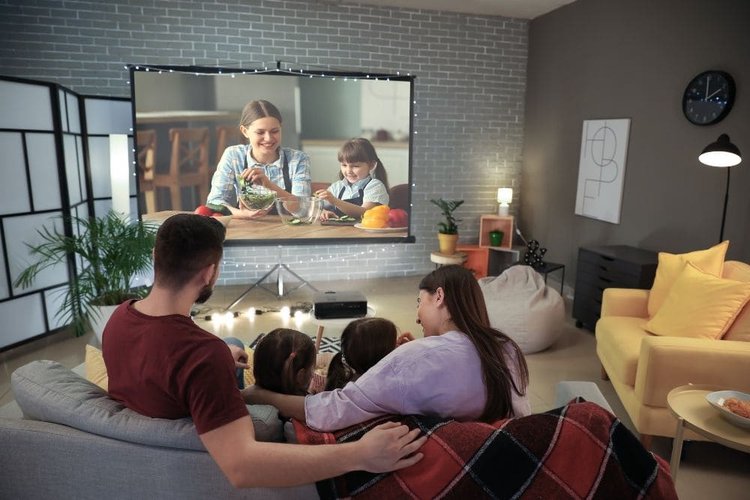 Watching a movie is one of the best ways to relieve oneself from stress, relax for the weekend, or enjoy quality time with friends and family.
A projector makes the images bigger, and to a large extent makes it more exciting to watch a movie. With a good projector, projector screen, and good sound to follow, you're set to make your day memorable.
What's a movie night without a projector? Enjoy the evening breeze while watching your favorite movies and shows. You can also watch movies while on picnics, a portable and bright projector will help with this.
Connect your projector to your laptop, smartphone, or tablet, or you mirror their screen onto the projector screen using Chromecast. You could also watch movies on Netflix, or stream from other online sources using Roku or Fire Stick. If your projector is a smart projector, this will be a lot easier.
3D movies are not left out. Although most projectors can play movies, only a few can play the movies in 3D format. Some of them are: Epson Home Cinema 5050UB , Optoma UHZ65LV, and BenQ HT3550 .
Bring the cinema home to you by watching your movies on a projector. Just grab your popcorn and you're set for an amazing moment.
3. Business Presentation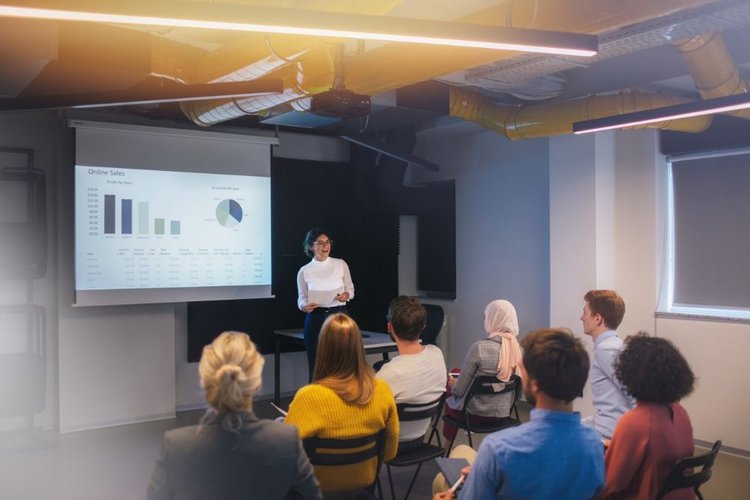 Take your presentations to the next level with the use of projectors. Business presentations are easier and more professional when they are being projected.
You can show slides on a big screen, and everyone present will have a clear view of what is being projected; no one should be left out. With good sound and a clear picture, you are sure to make your next business presentation your best.
Some projectors that are perfect for business presentations include: BenQ TK850 projector, Optoma ML750e, Asus ZenBeam E1 , and several others.
4. Halloween and Christmas Decoration
Did I just hear Yay!? Halloween is around and you want something that will make your decorations stand out. Why not try out a Halloween projector?
There is no limit to the wonderful decorations that you can make with a Halloween projector. Halloween window display, outdoor display, and even doorway display; scare your visitors to the bone marrow with terrifying projections.
Halloween projectors like the Windows wonderland projector are specially made for this purpose, while others like the Optoma GT1080 short throw projector serve other purposes apart from projecting Halloween decorations.
These decorations are not limited to just Halloween celebrations. There are Christmas decorations too. Get a Halloween decoration DVD or a projector with preloaded Halloween scenes, and start making some cool decorations.
5. Classroom Presentation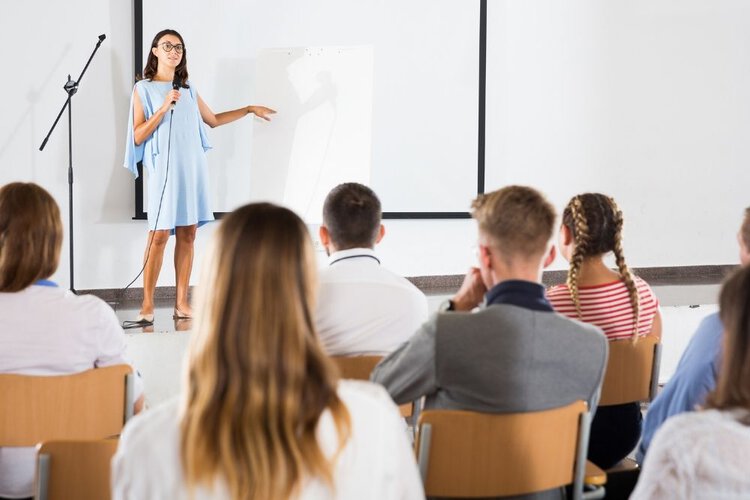 You learn better when you can visualize what you are being taught. A projector is a great tool for teachers, in the learning environment. The teacher can put up class lessons in slides, and display them on the chalkboard for students to see.
A teacher can project images, play videos and show statistics with the use of the projector. This makes the teacher's job easier and helps the students to learn better.
6. Group Study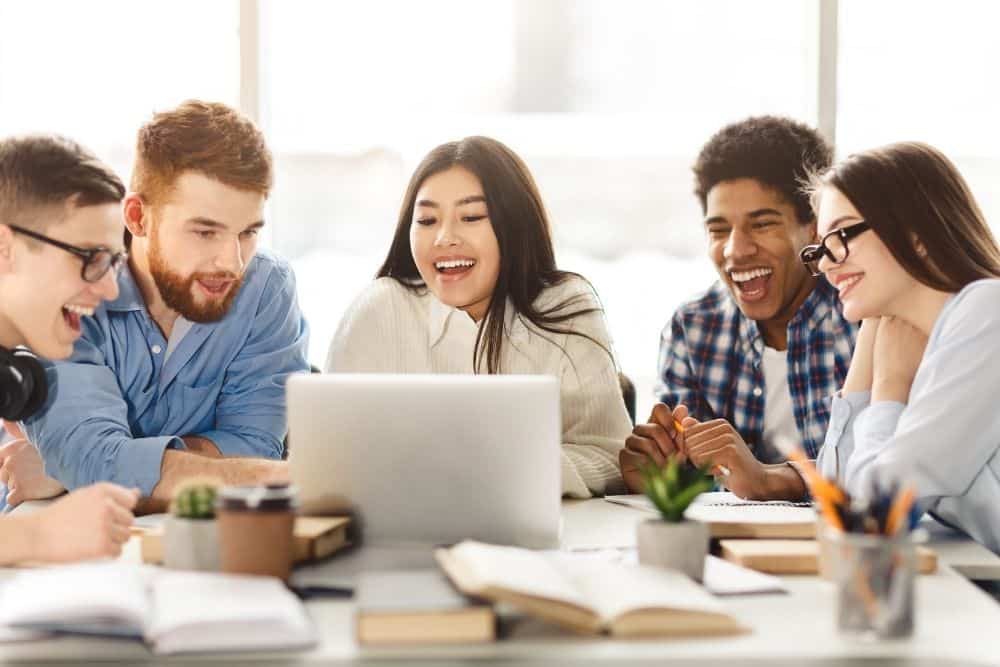 Your friends can't come over for group study? No problem. How about meeting through the screen?
Suppose it's a rainy day or the traffic is too much that your friends can't make it for group study, you can connect with them via Skype and have an online group study.
Mirror your laptop or smartphone screen to the projector screen using Chromecast. This way, you feel like your friends are right there with you.
7. Children Stories
You can play interesting stories for the kids, on the projector. This is a good way to keep them engaged so you can have time for other things around the house.
Play them bedtime stories, and let them watch before they fall asleep. But do not play it for too long, so they don't get engrossed and stay awake all night.
8. Planetarium
Planetarium displays are fascinating. It gives you the space view right there in your home. It can be very relaxing and helps you keep all the worries away.
Project the planetarium display on your bedroom ceiling while you lay down on the bed and enjoy some alone time; you could also do this with your partner or someone special.
Planetarium display projectors otherwise known as star projectors are best suited for this purpose. Some are: Blisslights skylights laser star projector, Galaxy light projector, Star projector, and several others. You can find them here.
9. Laser Show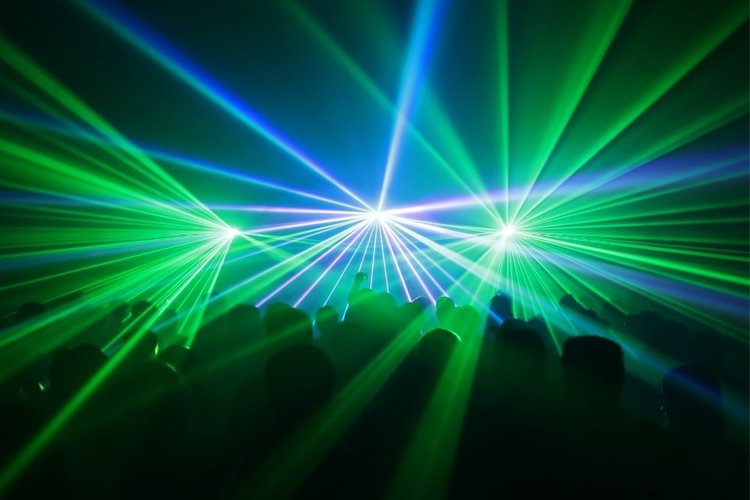 Make your parties more lively by having your laser show right in your living room. Laser shows are exciting and enjoyable for everyone; both kids and adults.
Laser apps can help you with this. An example is a MusicBeam app. This app is synchronized to music, and it makes laser beams and some structures like fans or cones of light.
It is recommended that you use a powerful laser and also include theatrical fogs or haze to make the structures or shapes more visible.
Play the app on your computer, then connect your computer to the projector to have the laser show. The laser show changes by adapting to the music that is being played in the background.
Turn off the lights and have your party right at home. Connect the projector to speakers for louder sounds then turn up the music.
10. Cooking Classes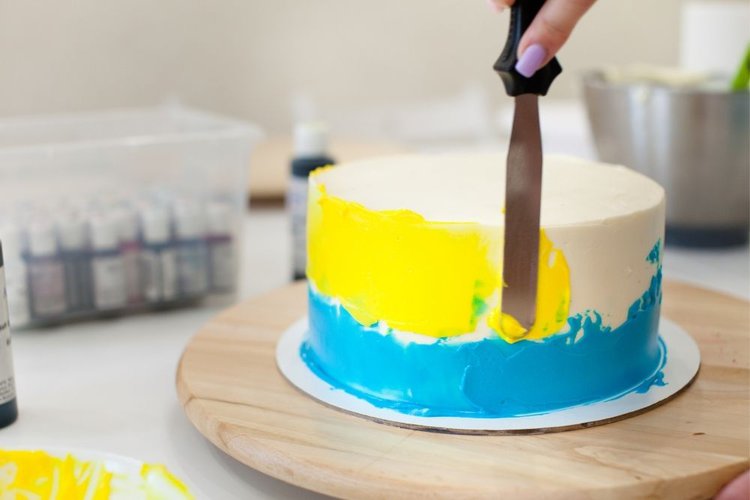 Who said you can't have your cooking classes in the comfort of your home, with your cooking instructor right in front of you?
Instead of taking your cooking classes on a smartphone or laptop, you can project it on a big screen, this way you can easily watch the procedures and practice it at the same time.
Even though your instructor is not there physically, you will feel like they are right there with you. So why not start hunting for your projector and make your cooking classes more exciting.
11. Puppet Shows
Everyone enjoys a good puppet show, especially the kids. Doing a puppet show with your projector is one way to put the device to good use.
An overhead projector may be used, although any projector can serve well for this purpose. What is needed is the light from the projector, and you will get to enjoy amazing puppet shows. Watch the video below to see a detailed procedure on how to do this.
Making Shadow Puppets (for Overhead Projector) by Puppetnettes
12. Mural Painting
Mural paintings are very easy to make with a projector in place. Simply project an image onto a wall in your house; it could be in your living room, corridor, or even bedroom.
Pin a paper or canvas to the wall and paint it on it by tracing the image. If you want the image directly on the wall, then you can paint the wall itself.
When the image is displayed on the canvas or the wall, trace it with your pencils, after which you fill it with crayons, paint, or chalk.
You can do the mural painting with your kids. Explore their artistic prowess. Who knows, you may discover some real talent in it.
13. Menu Projection in Restaurants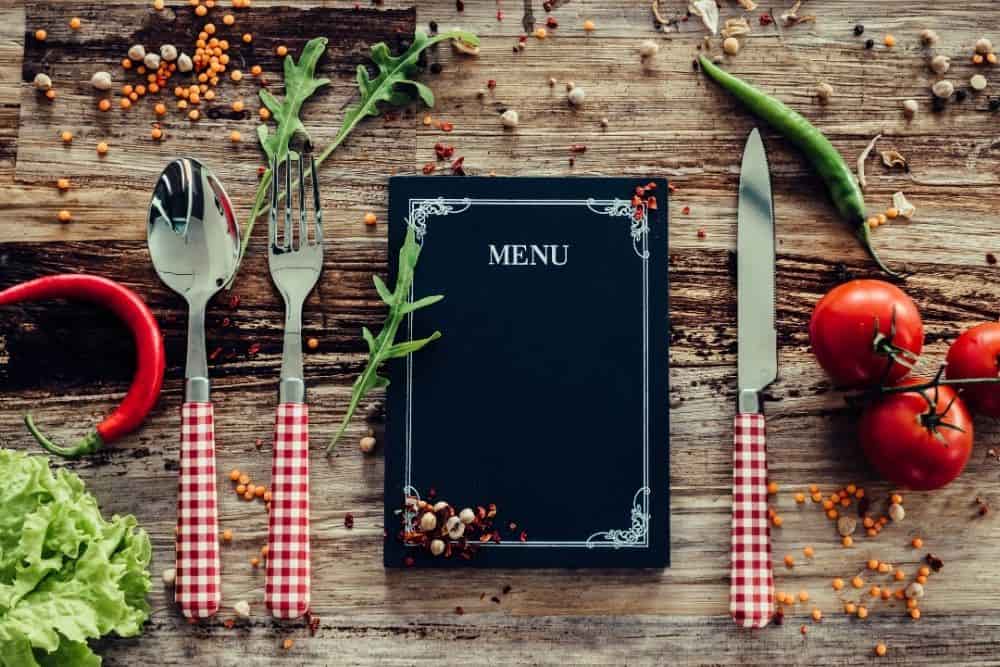 Menus can be projected on a big screen, in restaurants. Customers will be able to see the available meals before calling on the waiter to place their order.
Upcoming recipes can also be displayed on the screen, to keep your customers aware of your latest culinary works, and what they should be expecting.
14. Art Projection
Do you love art, or do you have any artistic work that you will love to show to your friends? A projector will come in handy for this purpose.
As an artist and art lover, you can display your favorite masterpiece in your living room, and show it to friends when they come visiting; display your artistic taste in a unique and fun way.
15. Bedtime Projection
If you need help getting to sleep, try watching the ocean waves on your projector, and you'll be glad you did.
To do this, mount your projector on the bedroom ceiling or place it at the side of the bed, pointing up, so it projects onto the ceiling. Then project beautiful rain scenes or ocean waves; this will help you get to sleep in no time.
Conclusion
There are other amazing things that you can do with your projector. It all comes down to your creativity and how many things you can imagine doing with a projector.
Although almost all projectors can do the things that are discussed in this article, some projectors are best suited for specific purposes. For instance, the Optoma GT1080 can be used for watching movies even though it is a gaming projector.
There is no limit to the things you can do with your projector, so think up as many ideas as possible and try them out.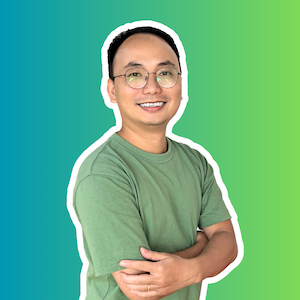 Vance is a dad, former software engineer, and tech lover. Knowing how a computer works becomes handy when he builds Pointer Clicker. His quest is to make tech more accessible for non-techie users. When not working with his team, you can find him caring for his son and gaming.