Much to the chagrin of many of your friends, you're the only one in your friend group with a brand-spanking new PS5. While PS5 games look crisper and brighter than PS4 games, you're always looking to turn the image quality up a notch.
The easiest way to do this is by enabling HDR on your PS5. After sifting through your PS5's settings and trying to turn HDR on, you noticed that the image was relatively unchanged. You tried enabling it again but were met with the same results.
Why isn't HDR working on your PS5? And how can you make HDR content look brighter?
Keep reading to find out!
Initial Solutions to Try
Before continuing to more complex solutions, try these simple ones first. Oftentimes, HDR not working on your PS5 is due to a compatibility issue.
Check if your TV is HDR-compatible by referring to its specifications or user manual.
Ensure the HDR feature on PS5 is enabled in its settings.
Enable the HDR feature on your TV.
Ensure your HDMI cable is version 2.0 or higher to enable HDR compatibility with the PS5.
PS5 Is Connected to a Non-HDR Supported HDMI Port on Your TV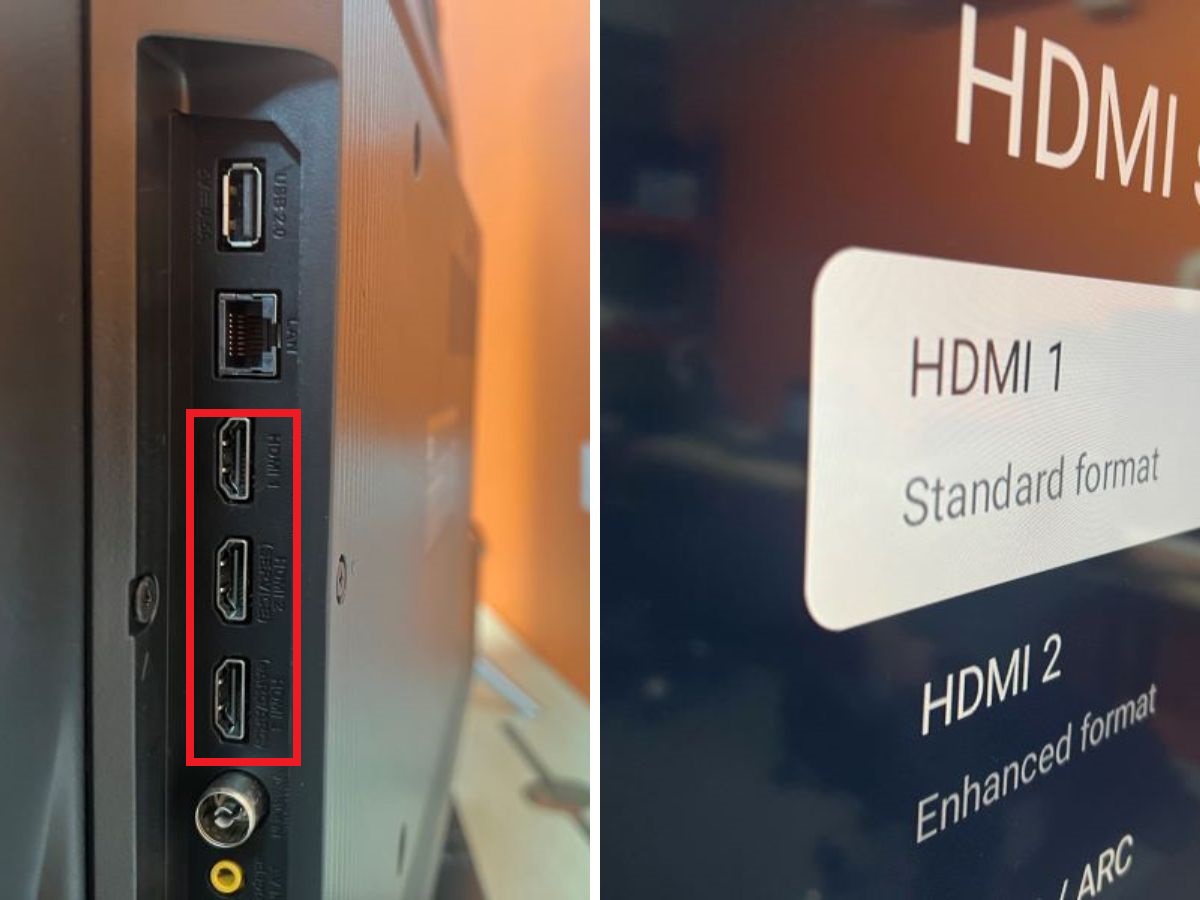 Connecting your PS5 to an HDR-incompatible TV will prompt a "4K HDR Not Supported" message on-screen as the TV can not properly display the requested HDR content.
While most modern TVs feature multiple HDMI ports, it's important to note that not all of these ports will support HDR.
You can refer to your TV's user manual to find out which of its HDMI ports are HDR-compatible or try connecting your PS5 to each port to see which one supports this feature.
This Reddit thread reveals that many PS5 users have found that switching the port their PS5 is connected to fixed their HDR compatibility issue.
See the instructions below to learn how to find out which of your TV's HDMI ports are HDR-compatible and how to enable HDR on specific ports.
Sony TV
Check out this Sony article for a comprehensive list of their TV models' HDR-compatible HDMI ports.
If you have a Sony TV with Google TV OS, you can enable or disable HDR for specific HDMI ports in the settings.
Follow the steps below to enable HDR on your Sony TV's HDMI ports.
Step 1: On your Sony TV, open the Settings menu.
Step 2: Head to Channels & Input.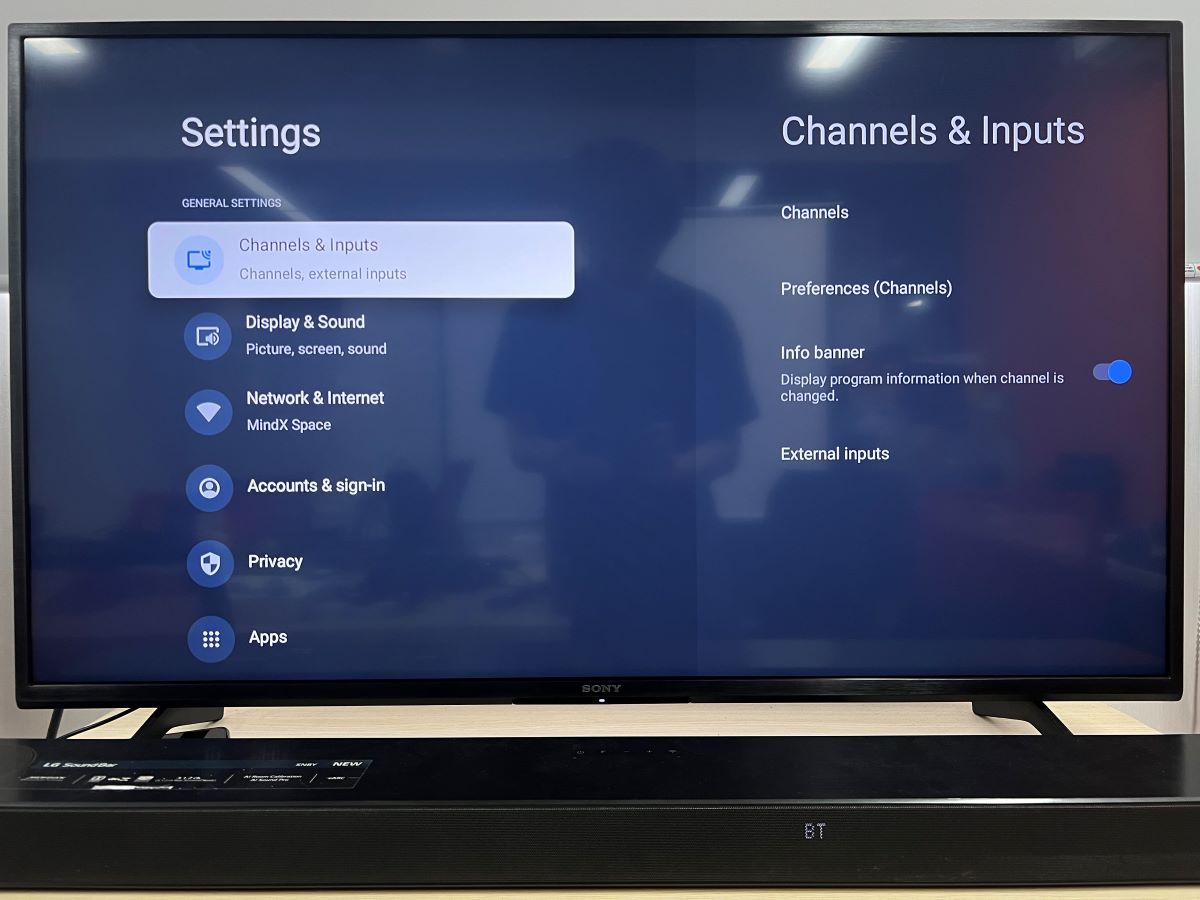 Step 3: Go to External Inputs.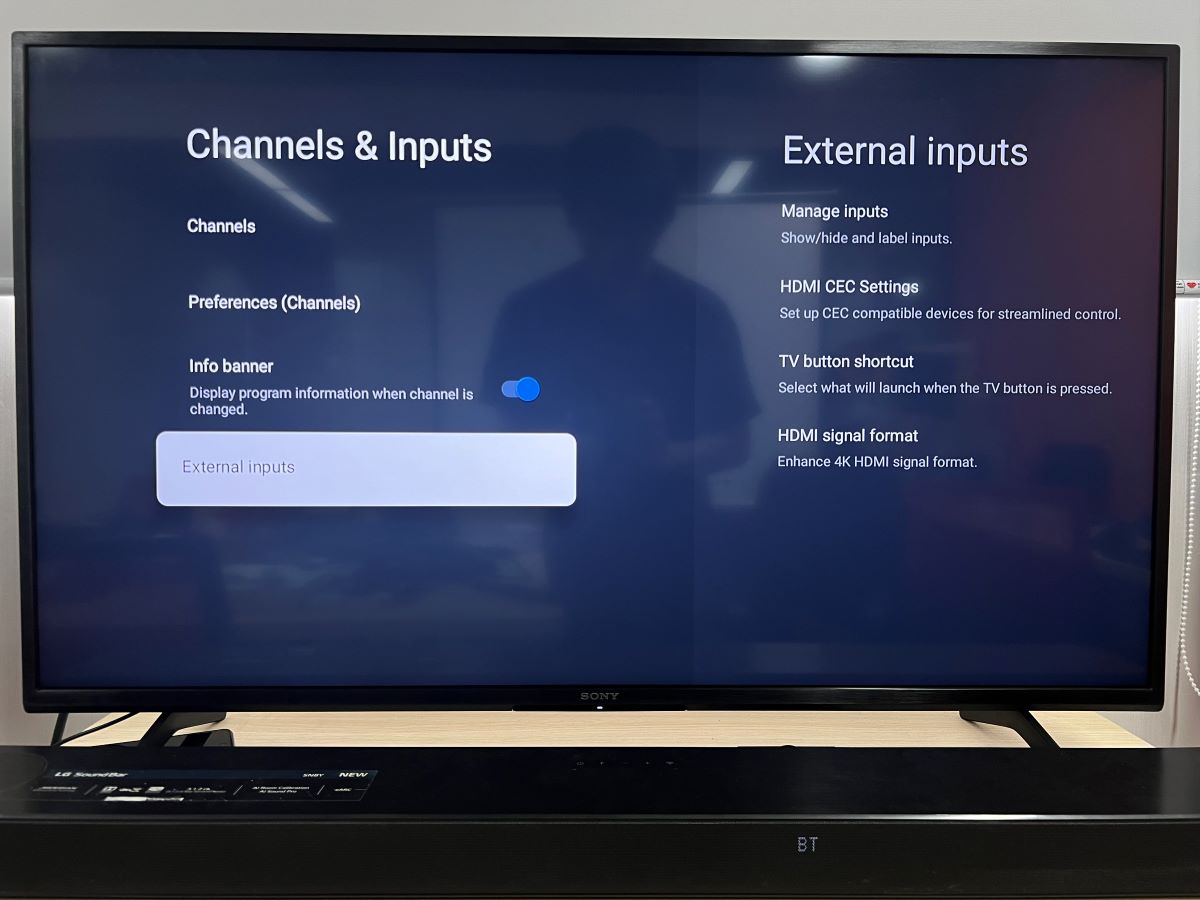 Step 4: Click on HDMI signal format.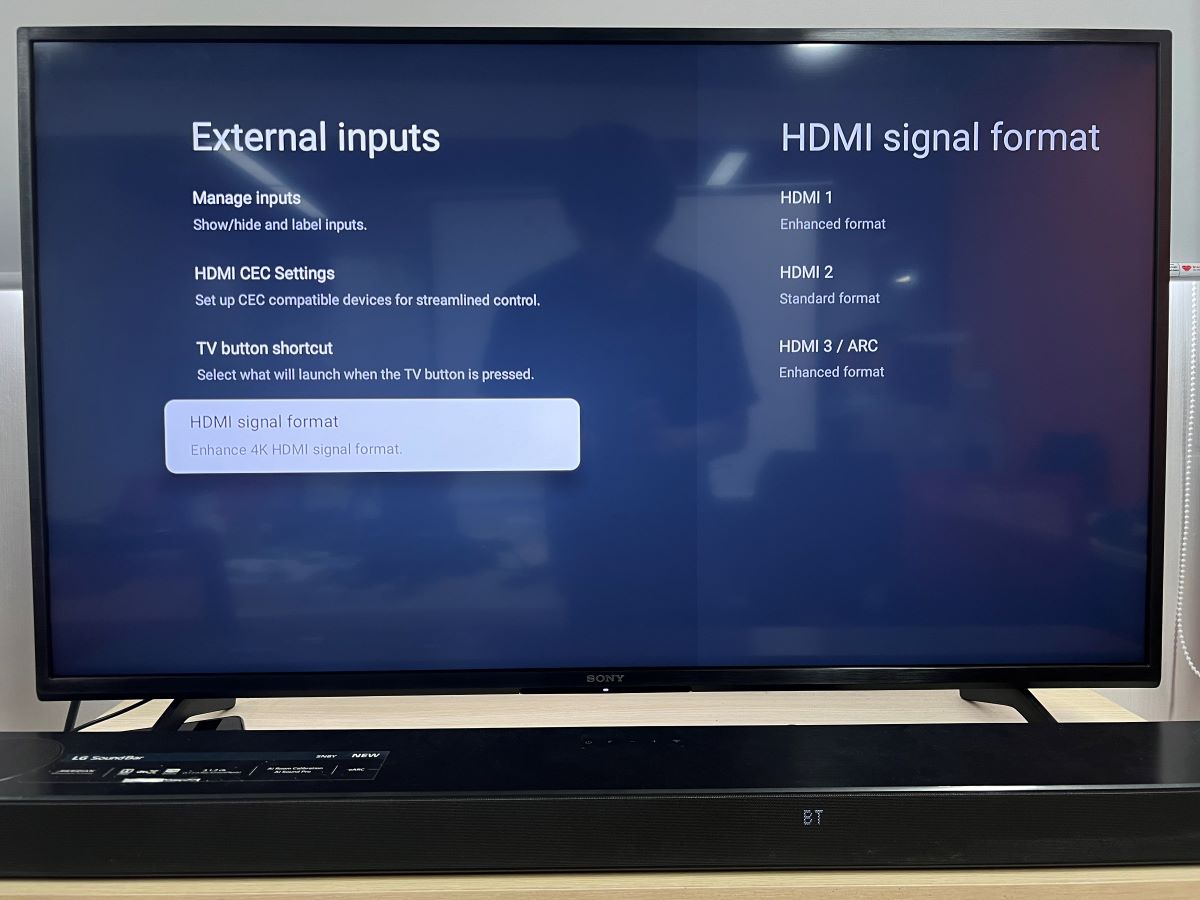 Step 5: From here, click on the HDMI port your PS5 is connected to. Then, enable HDR by setting the port to Enhanced format.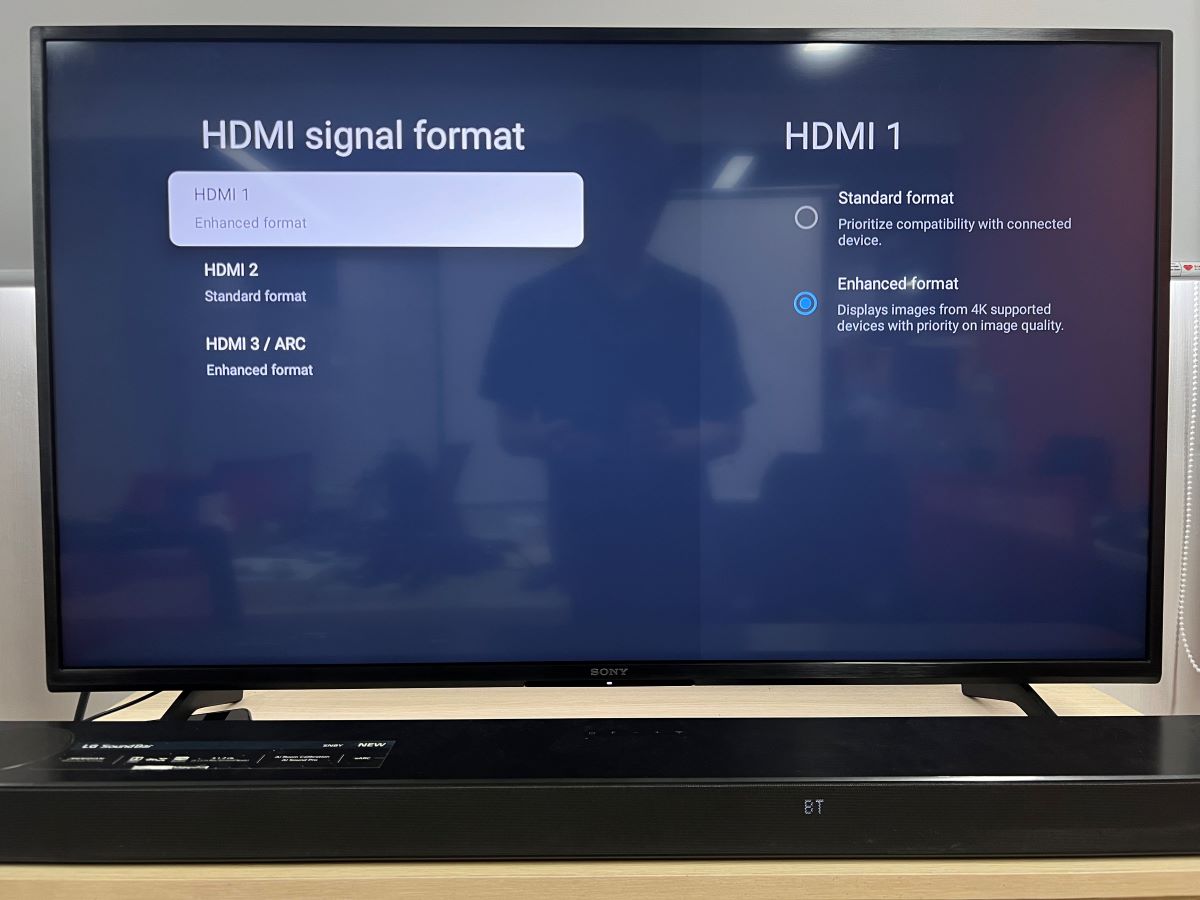 Samsung TV
Follow the steps below to enable HDR on your Samsung TV.
Step 1: Launch your Samsung TV's Settings menu.
Step 2: Head to General.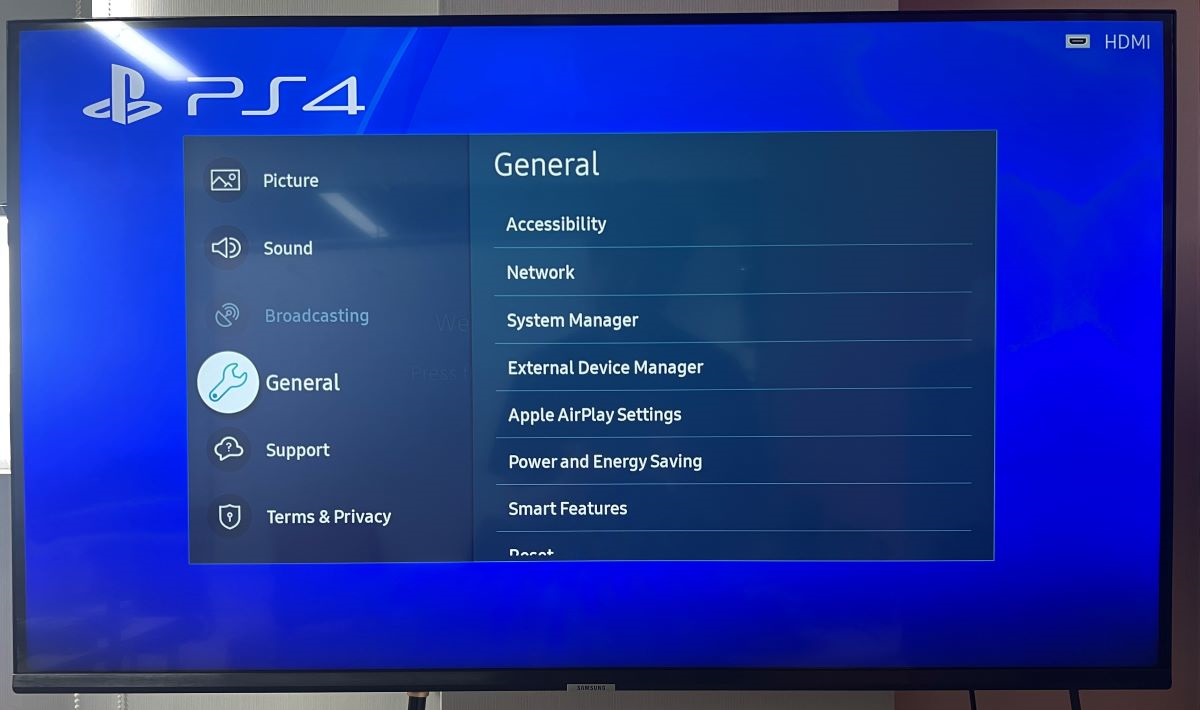 Step 3: Go to External Device Manager.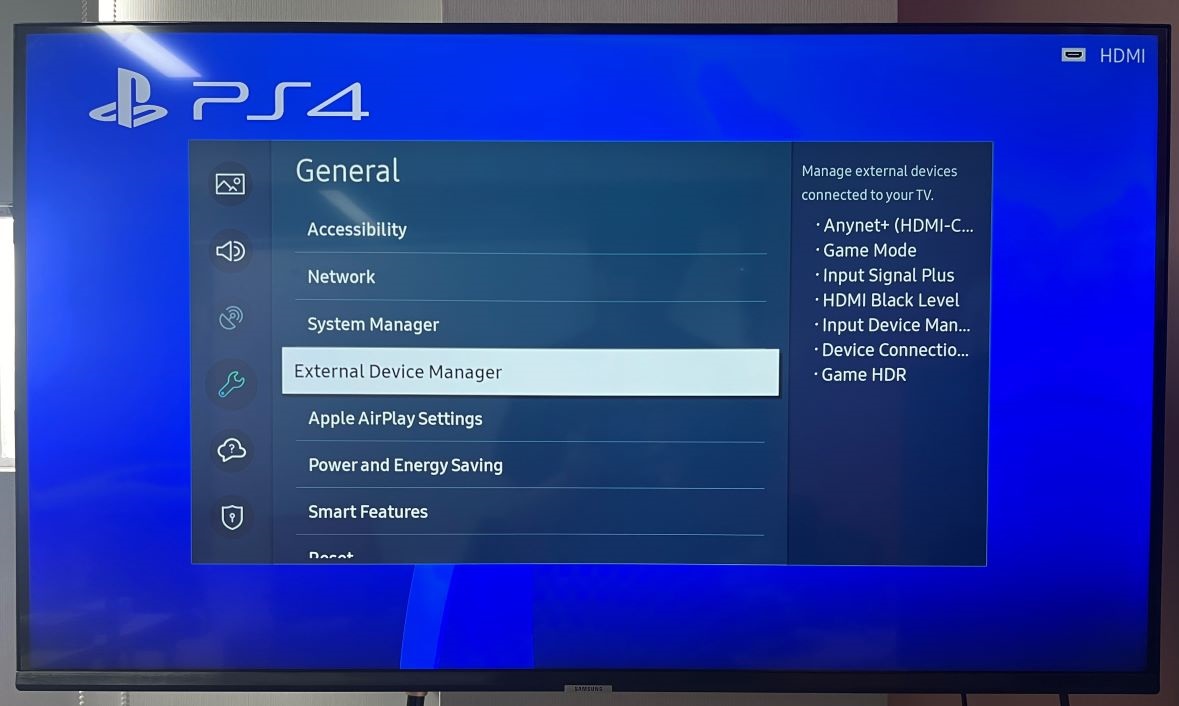 Step 4: Open Input Signal Plus, which may be named HDMI UHD Color if your Samsung TV is fitted with an older software version.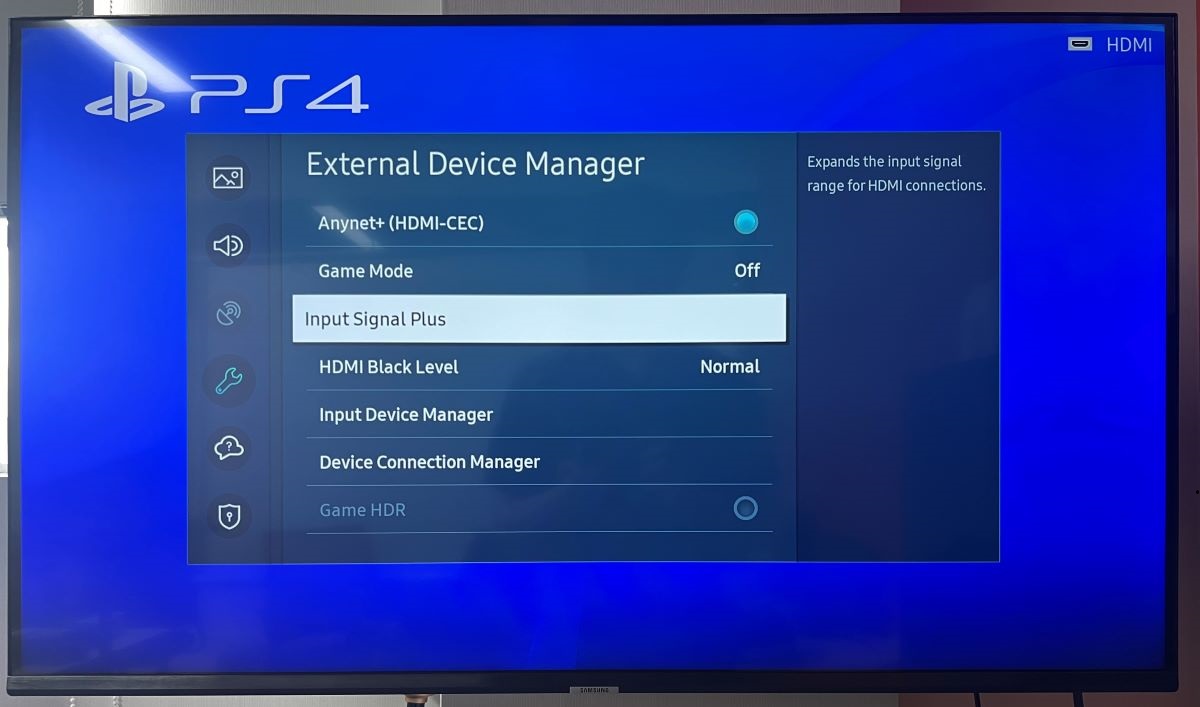 Step 5: Enable HDR by highlighting and selecting the HDMI port your PS5 is connected to.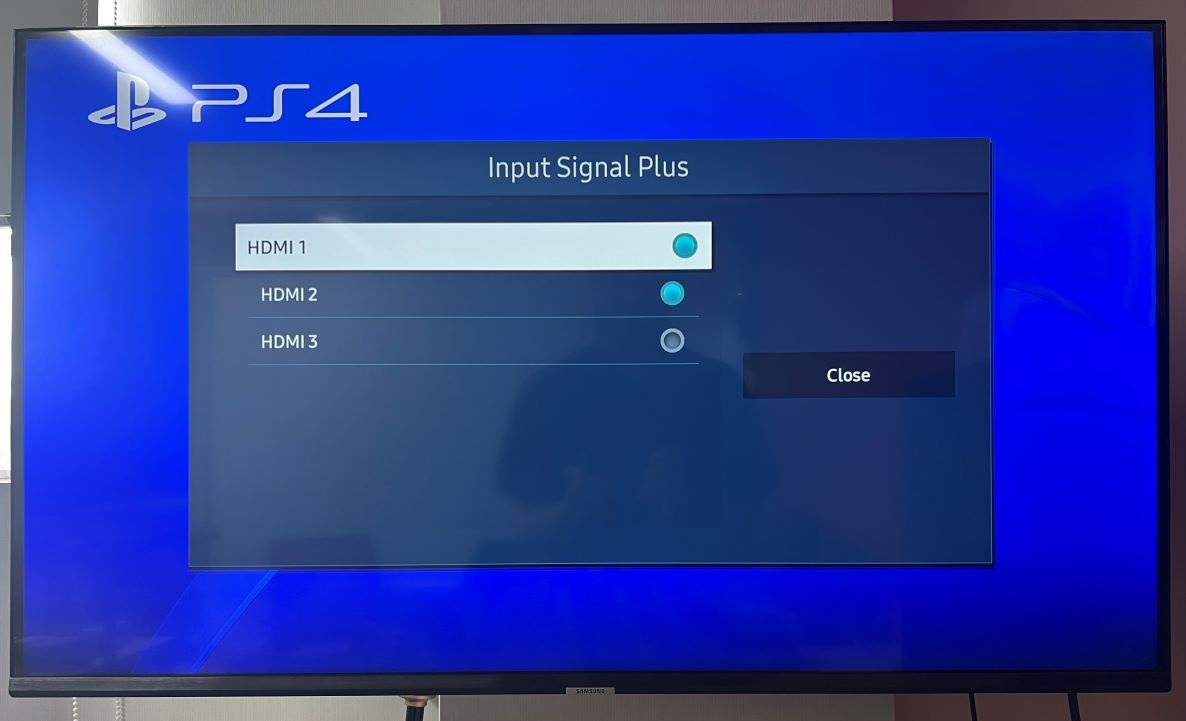 LG TV
Follow the instructions below to enable HDR on your LG TV.
Step 1: Head to your LG TV's Settings.
Step 2: Navigate to General.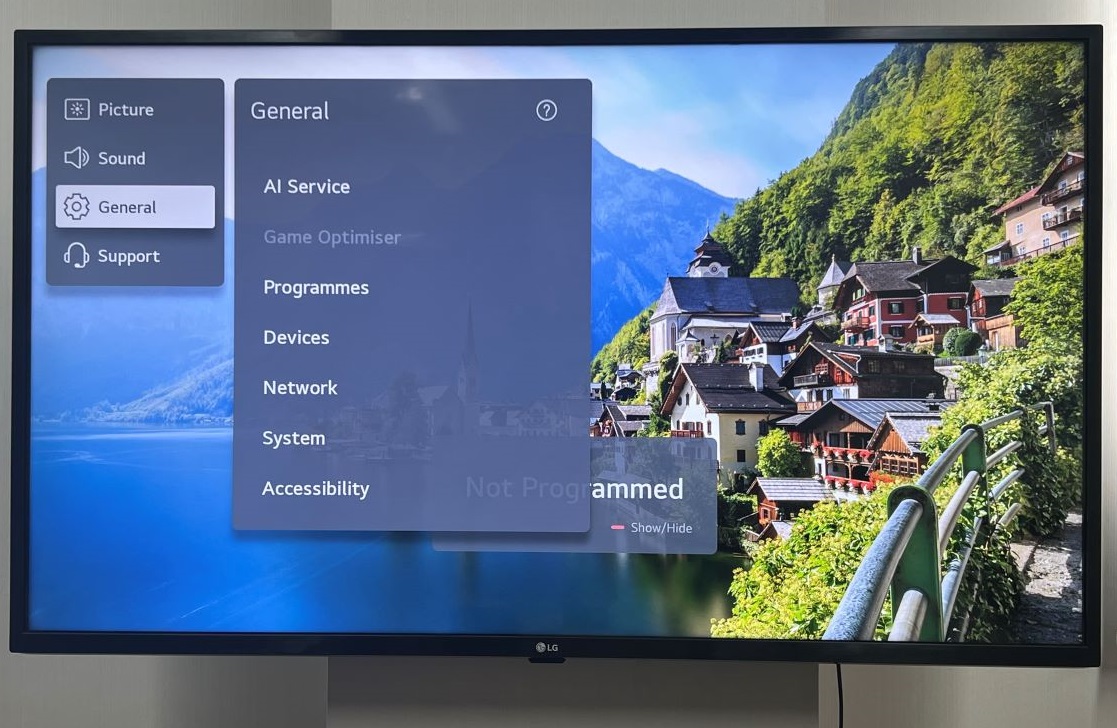 Step 3: Go to Devices.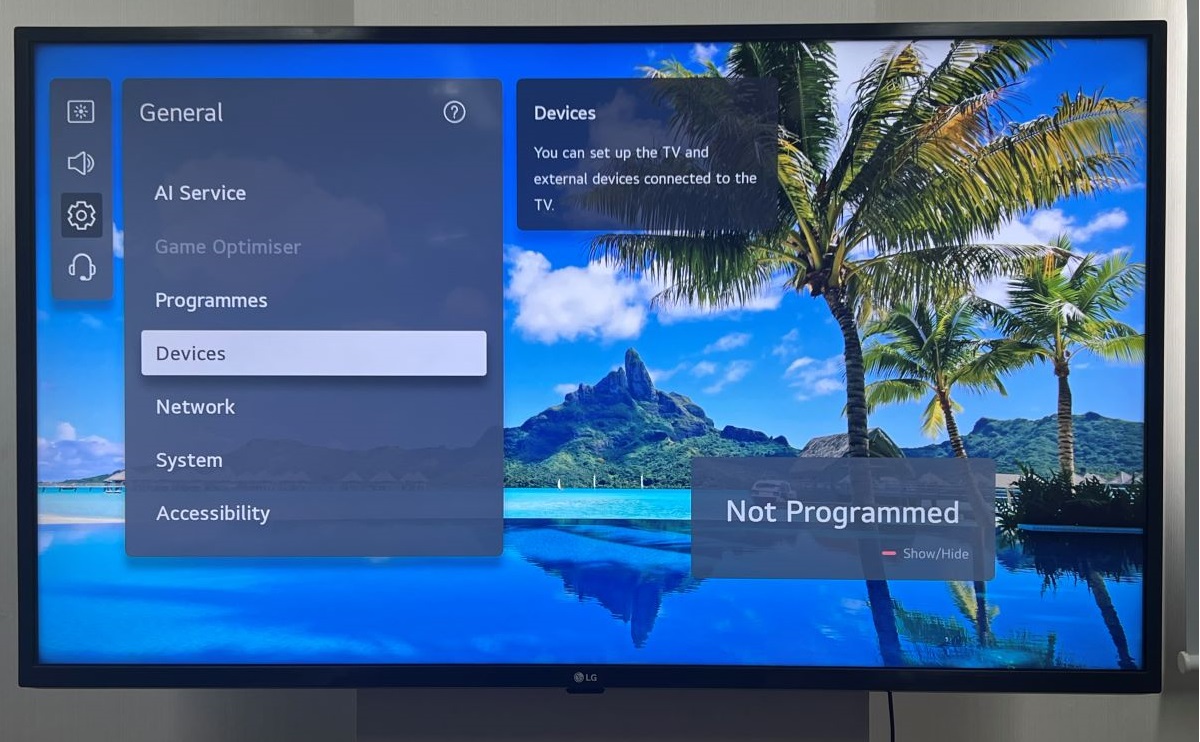 Step 4: Head to HDMI Settings followed by HDMI Deep Color.
Step 5: From here, you can enable the HDR feature. This feature's name may vary depending on your LG TV model. On mine, it's labeled 4K.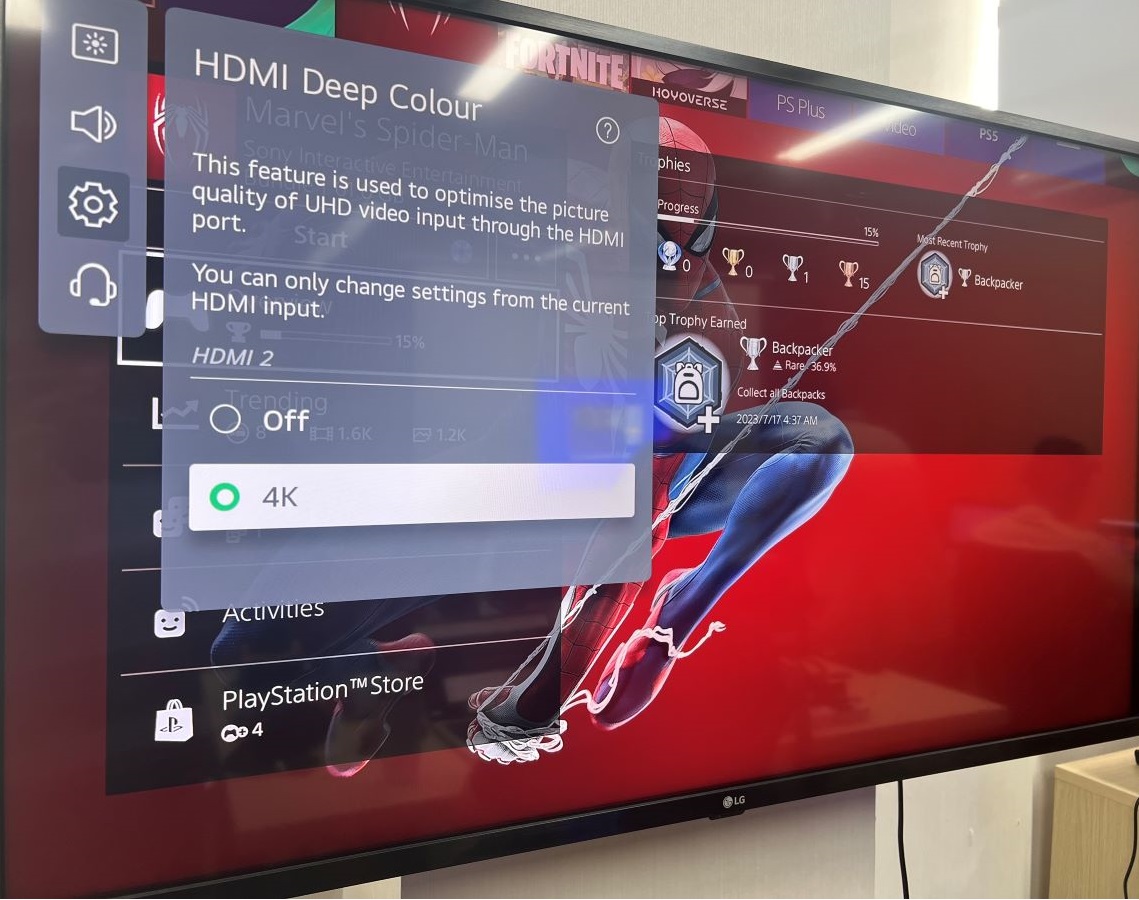 Troubleshooting HDR Brightness Issues on PS5
HDR intensifies images' shadows and contrast, but it can also make games appear darker as these gamers found.
If your PS5's HDR content is looking too dim, try the following solutions.
Change the HDR Option
The PS5's HDR feature has two modes:
Always On
On When Supported
While choosing Always On may seem like the obvious choice, this mode can make HDR-incompatible games look especially dim as the PS5 automatically converts its SDR signal to HDR.
So, to avoid your SDR game looking like a dark, blurry mess, it's best to choose On When Supported which will prompt your PS5 to only enable HDR when you're playing an HDR-compatible game.
Turn Off the HDR Feature
HDR content has a lot to offer, but if it's interfering with your screen's overall brightness, it may be best to turn it off.
Follow the steps below to disable your PS5's HDR feature.
Step 1: Ensure your PS5 is plugged into power and turned on.
Step 2: Next, head to Settings and open Screen and Video.
Step 3: Go to Video Output and change the HDR feature to Off.
Change the 4K Video Transfer Rate
This PS5 user struggling with dark HDR content discovered that adjust their 4K Video Transfer Rate to -1 or -2 brightened HDR content.
Follow the steps below to adjust your PS5's 4K Video Transfer Rate.
Step 1: Plug your PS5 into power and turn it on.
Step 2: Navigate to the Settings and go to Screen and Video.
Step 3: Head to Video Output followed by 4K Video Transfer Rate.
Step 4: Adjust the rate to -1 or -2 depending on your desired results. You can always come back and re-adjust this setting later, so feel free to play around with it.
FAQ: Does PS5 Support HDR10?
No, PS5s do not support HDR10. However, they do support the standard HDR format.
Luckily, you can adjust your PS5 or TV display settings if you want to change the picture resolution, contrast, or other image settings.
Wrapping Things Up
Your PS5's HDR feature not working is unfortunate, but it's not the end of the world. More often than not, a blocked HDR feature is due to compatibility issues. So, check that your TV and HDMI cable are both HDR-compatible and ensure the function is enabled on your TV and PS5.
You may also need to enable your TV's HDMI ports' HDR feature via your TV's settings. Remember, even if your TV supports HDR, not all of its HDMI ports may be HDR enabled.
Should the HDR content look a little dark, adjust the HDR mode, disable HDR altogether, or change the 4K Video Transfer Rate.
What's your experience fixing the HDR function on a PS5?
Let us know in the comments below!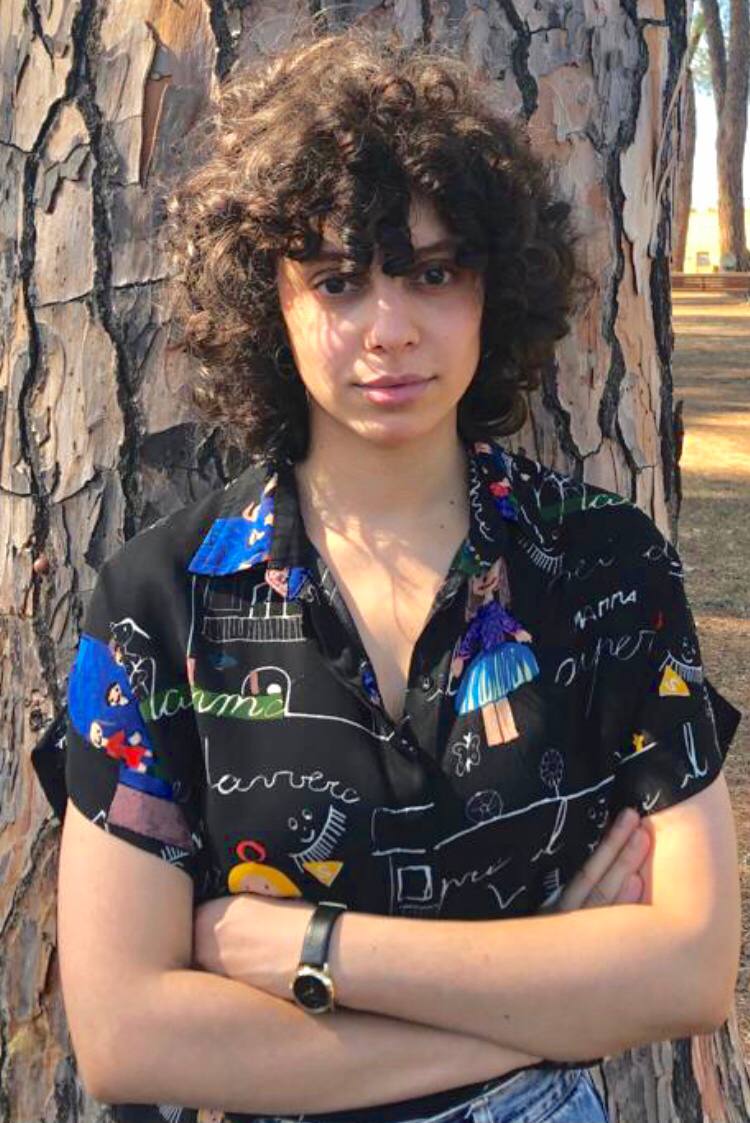 Yesenia Achlim is a technical copywriter and editor with a focus on AV equipment. She aims to break down complicated topics and make technology accessible, no matter your technical expertise. When she's not teaching you how to replace a projector lamp, you can find her reading and baking.