We all want the latest and the greatest. The PS5 is the latest video game console from Sony, and with HDR, those beautiful games will immerse you in worlds you never imagined. But why can't I get HDR to work on my PS5?
It turns out you can't get HDR to work on your PS5 because of a limitation Sony is aware of. This "limitation" does not allow HDR and 4K to play simultaneously, even though you should be able to. However, there's more to the story that we'll need to unfold.
As with anything, the layers of the story run deeper than a limitation Sony has to update.
Nevertheless, we'll look into these layers and why your HDR is not working, how to make it work, and how to tell if HDR is working on your PS5.
Let's continue breaking down our PS5 and HDR woes, so we can learn to fix them.
Does HDR Work on PS5?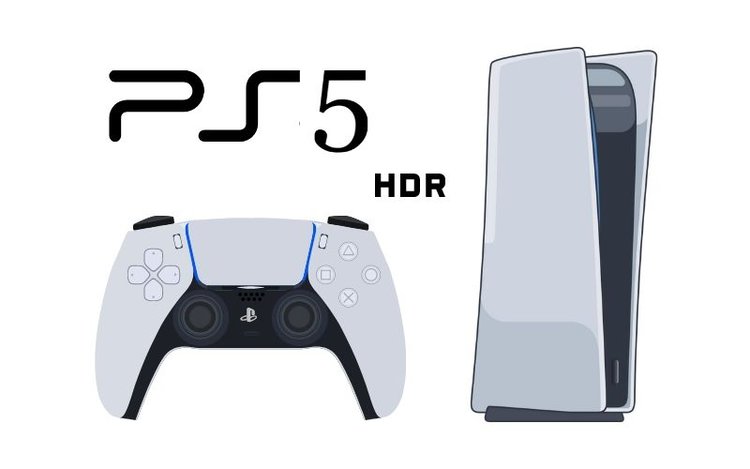 Yes, the PS5 has HDR and 4K capabilities. However, as Sony Playstation clearly states, your image quality varies on your entertainment system type.
In other words, do you have a TV, projector, or any other type of entertainment system that also has HDR as a feature?
If you're not sure, consult your entertainment systems manual to ensure you do.
Why is HDR Not Working on My PS5?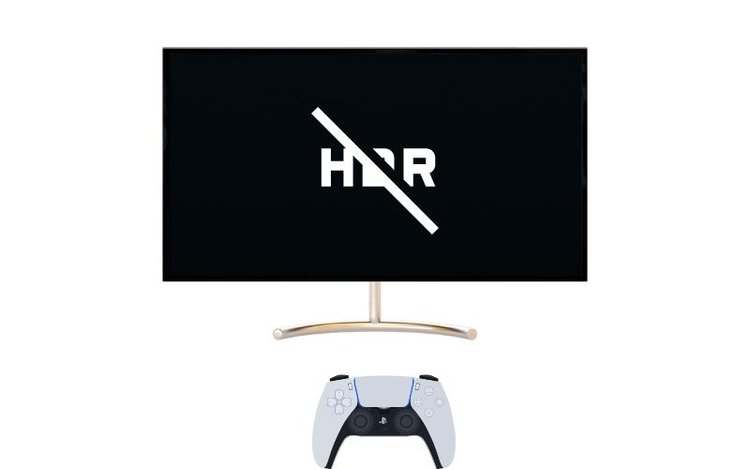 It's frustrating, isn't it? But honestly, it could be many things that do not let HDR function as it should on your PS5.
For example, you could've connected your HDMI cable to the wrong port. Or, your TV's HDR might be turned off.
Although there are several reasons your HDR is not working, in the following sections, we'll go over these reasons in detail, and how to check them, so it works properly.
Now, let's get to it!
How Do I Make HDR Work on PS5?
If you're struggling to figure out how to get your HDR to work on your PS5, don't worry. We've come up with several things to help you troubleshoot this problem.
Check Connections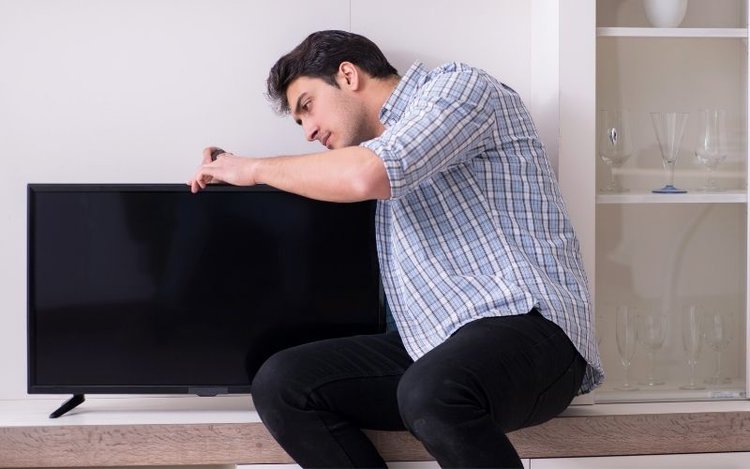 Keep in mind that the PS5 will automatically enable HDR if you've connected everything correctly. Therefore, if all the cables and connections are done right, your HDR will turn on, and you don't have to fuss over it.
However, if your HDR is not working, it's essential to check all your connections.
For example, this means checking your TV and ensuring you've connected all your cables to the proper ports.
Are you connected to the correct HDMI port? Some HDMI ports can handle HDR and 4K, but not all ports on your TV will have this ability.
Check your TV's manual to see which port is labeled HDMI 2.1. This specific HDMI port allows HDR or 4K bandwidth through.
If you're using a soundbar system, check your connections as well. Ensure the receiver on the soundbar allows the optimum amount of data transfer. In our case, we'll need HDR and up to 120Hz.
If the soundbar you're using doesn't allow these specs, connect your PS5 directly to your TV so the audio can run directly from the TV to your sound system with an HDMI ARC or other cables such as an Optical Cable.
Use Appropriate Cables
Now that we've checked the ports, are you sure you're using the proper cables?
As we mentioned above, sometimes you'll have to use an HDMI Arc or Optical Cable. But, it's equally important to use Sony's HDMI cable for your PS5.
Sony knows the amount of data that needs to travel between the PS5 and your entertainment system. Therefore, make sure to use the cable they provide. This cable can handle both 4K and HDR.
If, for some reason, you've discarded your PS5 cable, ensure you've purchased one that allows for "48Gbps" and "Ultra High Speed," like this Cable Matters brand from Amazon. Another great cable to look into is an HDMI 2.1 cable .
Give that a try and see if your HDR starts working on your PS5.
Adjust the Settings on Your TV
How to Enable HDR on your Sony 4K TV
Another factor in this equation is your TV settings. Can it play HDR and 4K? If it can, is HDR turned on? Many HDR TVs have HDR turned off by default.
Navigate to your TV's settings and look for something labeled HDR, HDMI Enhanced, or HDMI Deep Color.
Once you've browsed through your settings, turn on HDR so you can play PS5 with HDR properly enabled.
If you have a TV receiver or cable box, you might have to check those settings just to make sure.
Check your manual if you're having trouble navigating through your TV settings.
If this doesn't help the situation, don't worry. We have a lot more suggestions to help you out.
Play with the PS5 Settings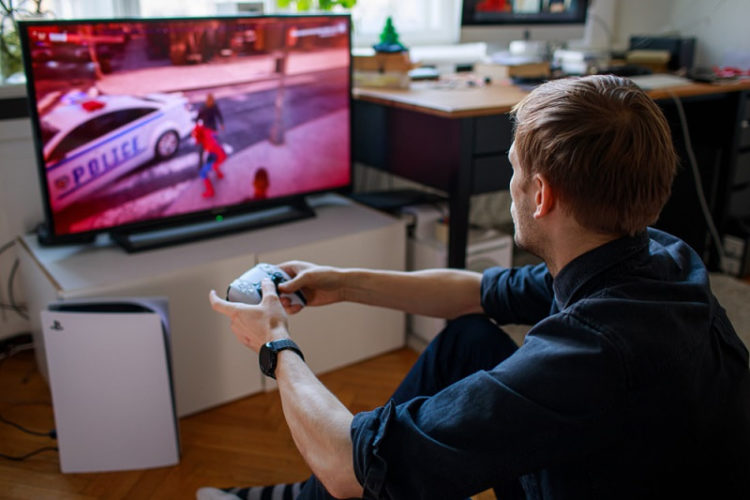 Ok. So, we've checked the ports on our devices and checked our cables. We even went as far as checking our TV settings, but what about our PS5 settings?
Although by this point, you should have HDR working as it should. But if it doesn't, we'll have to look at our PS5 settings to be sure.
To enable HDR on your PS5, here's what you'll have to do:
Navigate to your PS5 Settings
Next, Select Screen and Video
Click on Video Output
Finally, go into the menu titled HDR
If it's not enabled, make sure to turn it on. However, if everything is connected as it should, it will be enabled already. In other words, if you're still not seeing HDR content on your PS5, it's probably not the settings on your gaming console we should worry about.
Sometimes you'll get a black screen when turning on your PS5's HDR settings. This is common and nothing to worry about.
In this case, make sure to boot your PS5 into Safe Mode. You can do this by holding the power button until you hear two beeps.
Then, you can bring the image back to its default resolution.
Set Up Your PS5 by Calibrating it Properly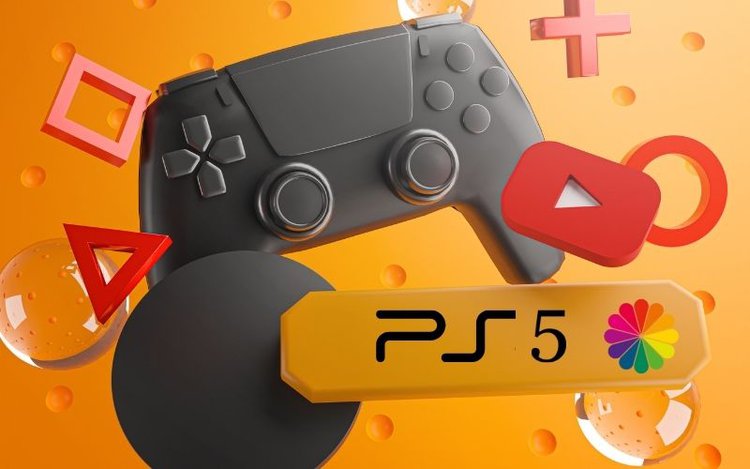 Fortunately, the PS5 has a nifty calibration setting for us HDR lovers. This is great because even if you have HDR enabled and everything is running smoothly, your HDR might look slightly off. That's because every TV has different nits and brightness levels. Therefore your PS5's calibration settings will optimize what your TV is capable of providing.
It's important to understand that the calibration process is automatic, but only when you first set up your PS5.
If you've changed your settings in any way after that, you'll have to re-calibrate to get the best look.
The steps to calibrate your PS5 are:
Head to Settings
Find the Screen and Video menu
Click on Video Output
Then, click on Adjust HDR
From here, you'll need to follow the instructions provided by your PS5.
Once you're done, your PS5 HDR settings will be calibrated to work on your TV perfectly.
If you prefer a video guide on how to set up your PS5 and calibrate it properly this video is pretty good.
You've Been Doing PS5 [Adjust HDR] Wrong... Here's How to Get the Best Settings
Change Your HDCP Specs
We can always finagle with our HDCP settings as a last and somewhat desperate attempt. However, this has only been shown to work on a small number of people.
So here's what we'll do. We'll have to switch our PS5 to work with HDCP 1.4.
First, boot your PS5 into Safe Mode by pressing the power button to turn it off.
Now, press the power button again until you hear the two beeps.
Next, use a USB cable to connect the controller to your console and press the PS button located on the joystick.
When the options appear on-screen, you'll have the opportunity to use either HDCP 1.4 or 2.3 (the latest and most secure.) Nevertheless, we'll want to choose 1.4.
HDCP 1.4 is optimized to enable a good handshake for older devices, but some users have found this to work with their PS5 HDR issues. However, be forewarned that this may cause items to be deleted at random and cause playback issues. Not to mention it may not work at all.
So, if you're trying to find a good solution for getting your HDR to work on your PS5, please use this one as a last resort.
If you're a visual learner, check out the following video that explains the importance of some of the things we mentioned above: locating a proper HDMI port and enabling HDMI Deep Color Mode on your TV to get your Playstations HDR working.
HOW TO ENABLE 4K HDR ON YOUR PS5 TUTORIAL (PLAYSTATION 5)
How Do I Know if HDR is Working on My PS5?
Now that you've tried all of the above and HDR is working for you, now what? How do you know if it's even working?
The great thing is that the PS5 should automatically enable HDR once everything is set correctly. But if you really need to know if things are correctly set the first thing you can do is put on your favorite video game and watch it shine.
Or you can restart your TV and see if you notice an HDR logo on the corner. Otherwise, you can use your Info button to look at your TV's specifications. If done correctly, you'll notice HDR as one of the working settings within the Info specs.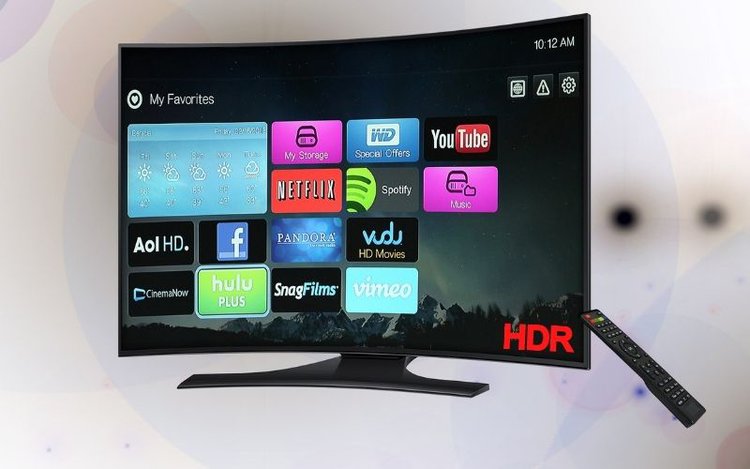 This will clear your mind and ensure that HDR is on. Although all TV's Info Menu is slightly different, you should be able to find your resolution, your HDR on/off specs, and everything else your TV is showing.
Now You Have HDR on Your PS5
So, there you have it—the whole truth about why you can't get HDR to work on your PS5. Even though Sony's PS5 has some limitations about playing HDR and 4K together, we've found a few workarounds for you.
So, go ahead and try connecting your cables to the right ports. Ensure you're using the proper HDMI cable Sony provided and play with your settings.
Now, let's power up our PS5 and get our HDR game-on!
Did we miss a workaround you've discovered? Leave us a comment below.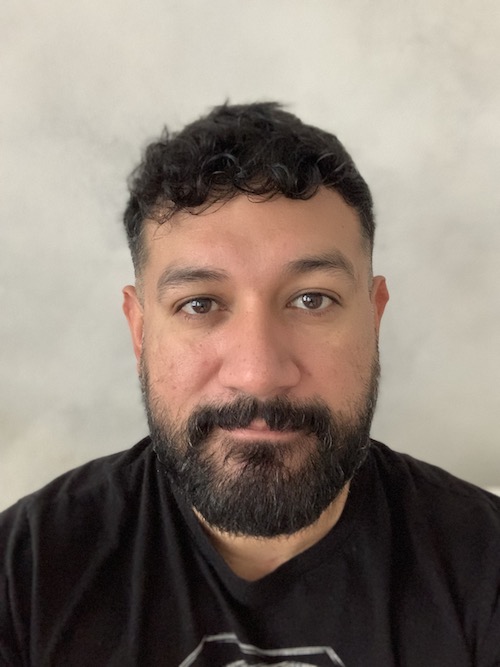 James Quintanilla is a technical copywriter. Although his experience allows him to write on many topics, he loves to focus on tech and travel. As a freelancer, James has worked on projects with Pointer Clicker, Lonely Planet, and the Travel Channel. When he's not writing or planning his next adventure, he's watching a scary movie.