You recently bought a Fire Stick 4K to use on your 4K-compatible TV and are ecstatic to finally watch your favorite shows in high-res glory.
You set up your Fire Stick, but the TV screen is totally blank with not a 4K image in sight. What's the problem?
Your Fire TV may be set to the wrong resolution. Luckily, this is a quick fix.
So, how can you adjust a Fire TV's resolution? How can you fix some common resolution-related issues?
Keep reading to find out!
How to Change the Resolution on a Fire TV Stick?
Changing your Fire TV's resolution should only take a moment, and there are two different ways you can do so. The first way involves navigating your Fire TV settings while the second uses a shortcut on your remote.
Let's learn how to do both!
First Method
Step 1: Open the Settings menu and navigate to Displays & Sounds.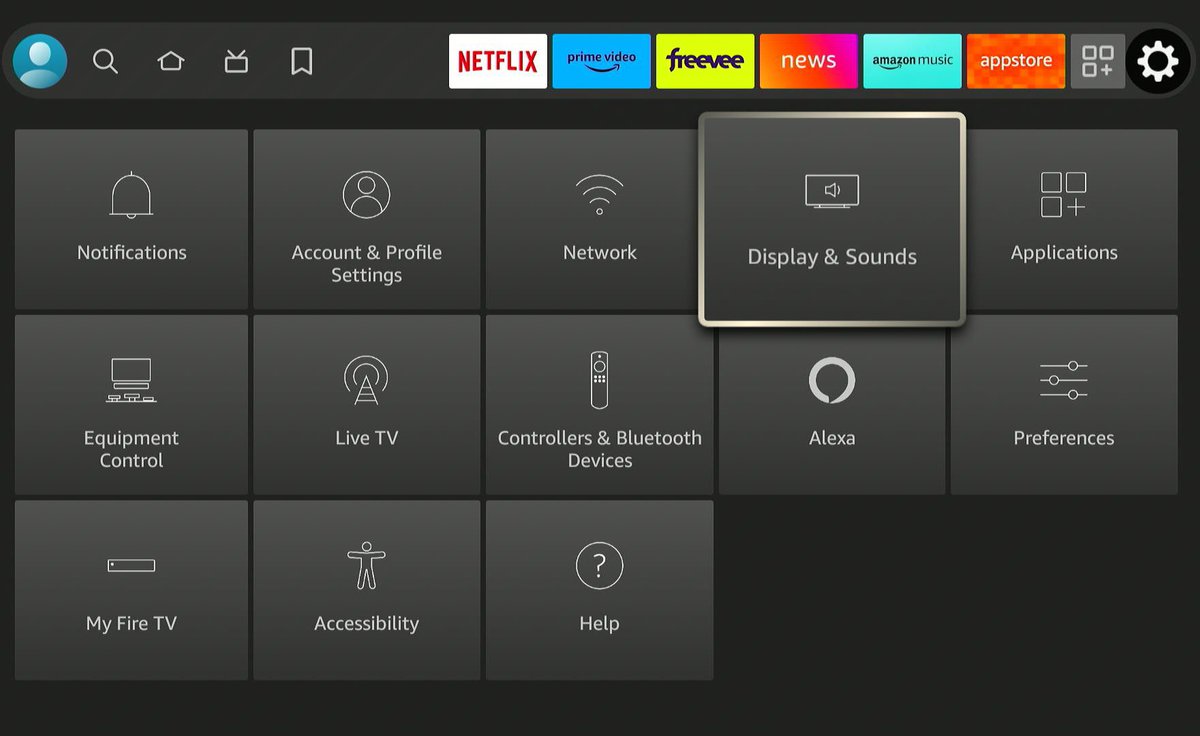 Step 2: Go to Display.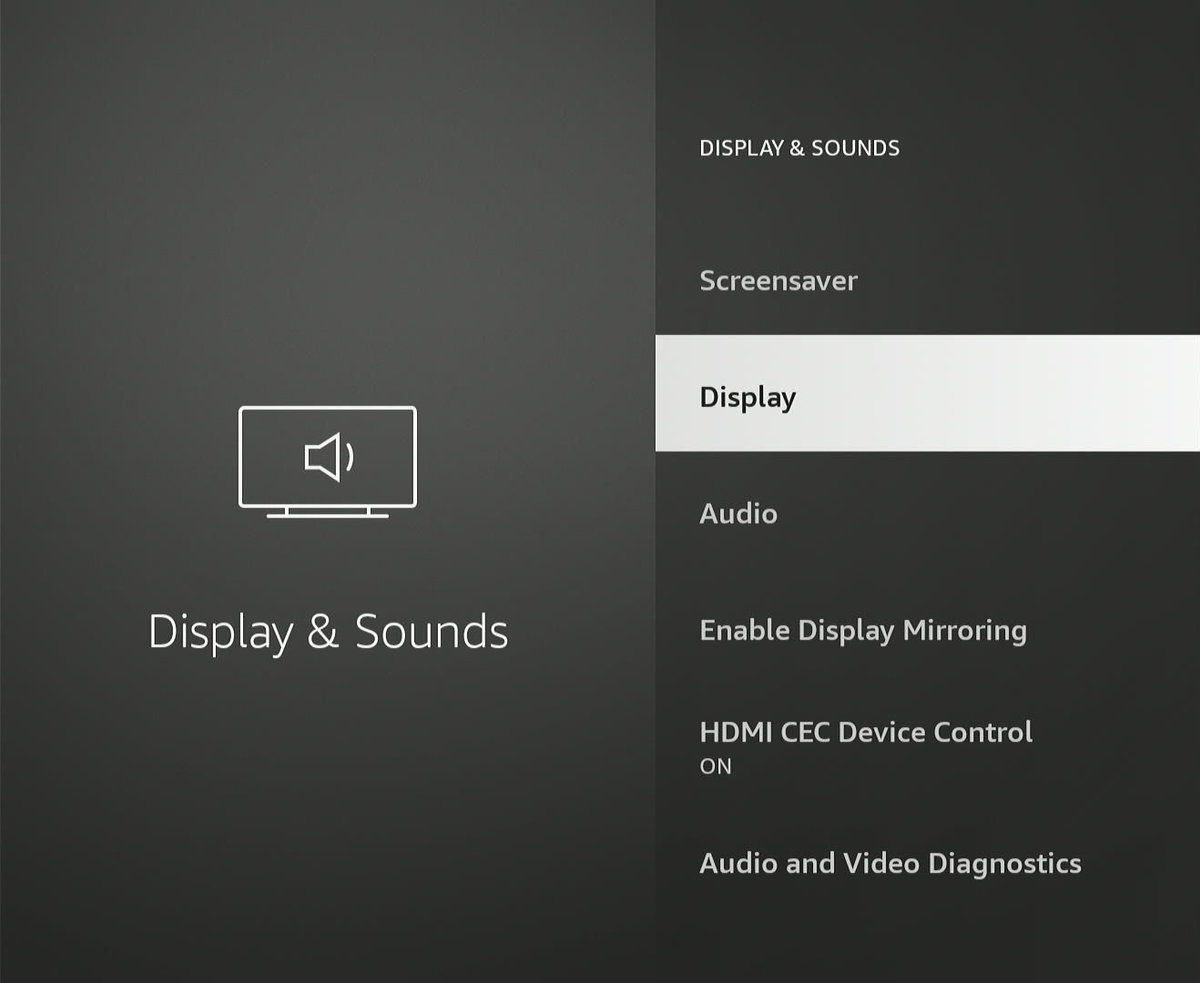 Step 3: Select Video Resolution and choose the resolution you'd like your Fire TV stick to output.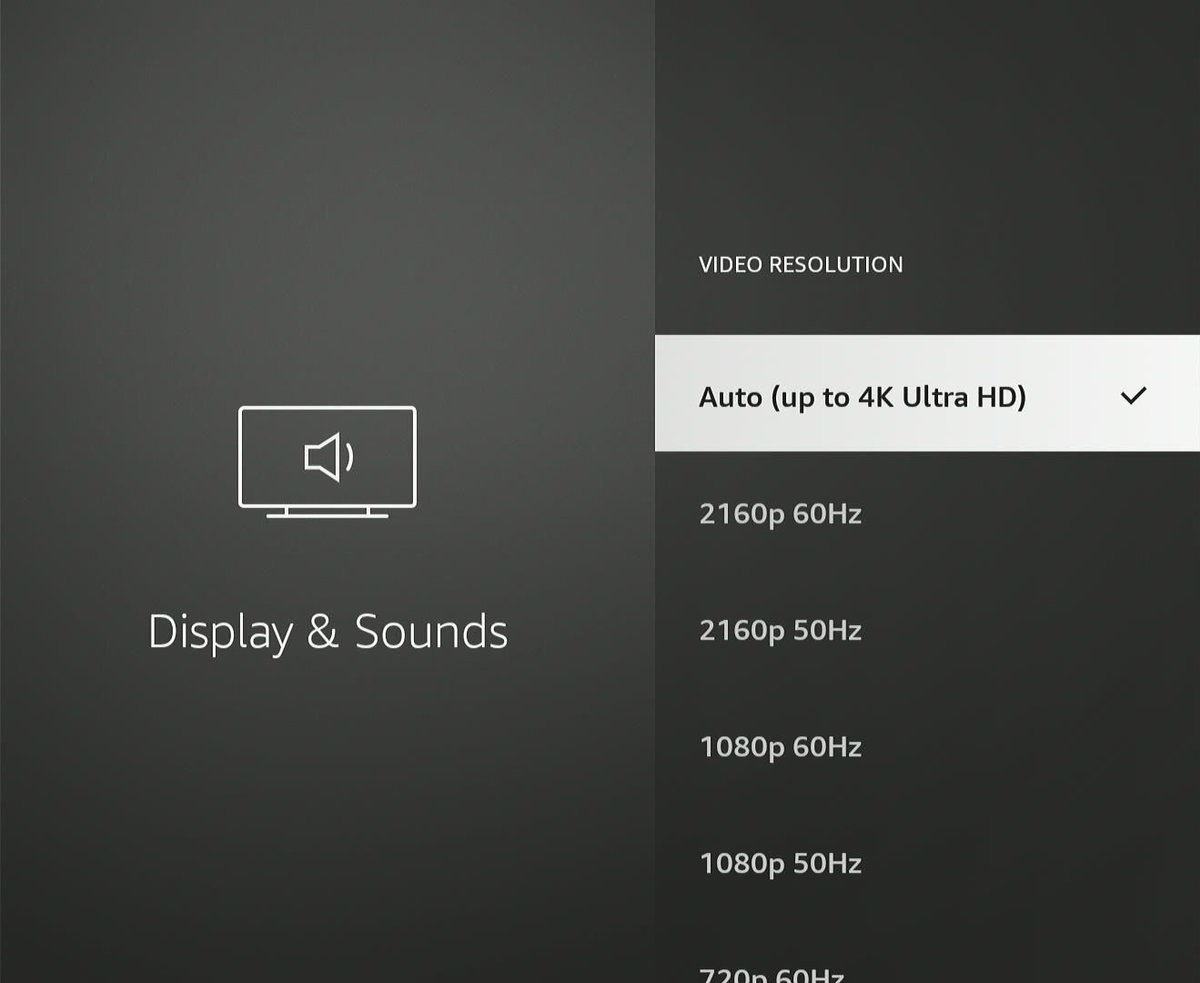 We recommend choosing the Auto (up to 4K Ultra HD) option if you frequently watch 4K source videos. This will allow your Fire TV to automatically adjust the resolution depending on the video's resolution. So, the next time you play a 4K movie, your Fire TV will instantly display an ultra-high resolution video.
That said, if you frequently experience lagging and buffering (perhaps due to a slow network connection), it's best to select a lower resolution.
Second Method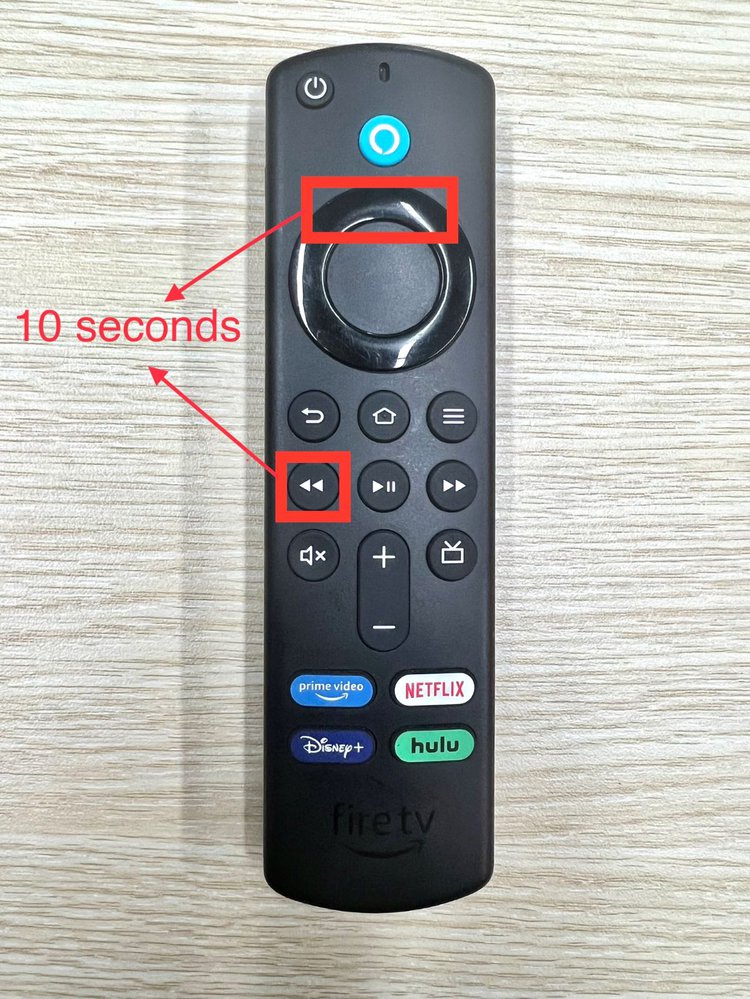 Simultaneously press your Fire TV remote's Up and Rewind keys for 10 seconds. Then, your Fire TV will begin toggling through its resolution options, going from 1260p to 576p or 480p. This is a great way to customize your Fire TV's resolution since some of these options don't appear in the settings.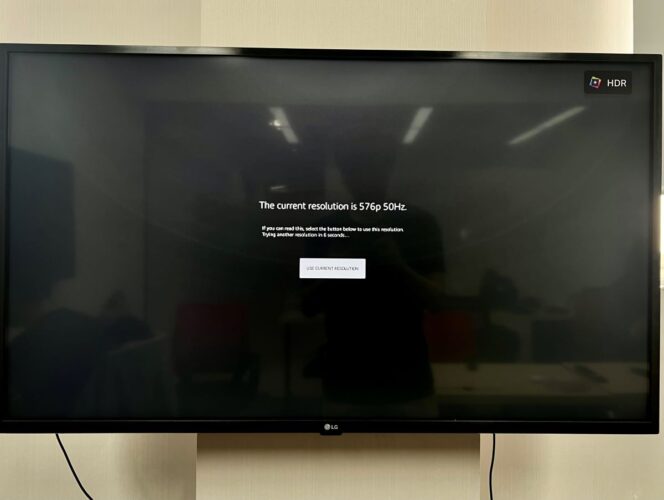 Once you've found your desired resolution, hit the Fire TV remote's Select button to choose and apply it.
How to Improve the Streaming Quality of Your Fire TV Stick
Follow the steps below if you want your Fire TV to display the highest possible resolution. Remember to avoid this if your Fire TV consistently buffers or if your home has a remarkably slow internet connection.
Step 1: Head to the Settings menu and navigate to Preferences.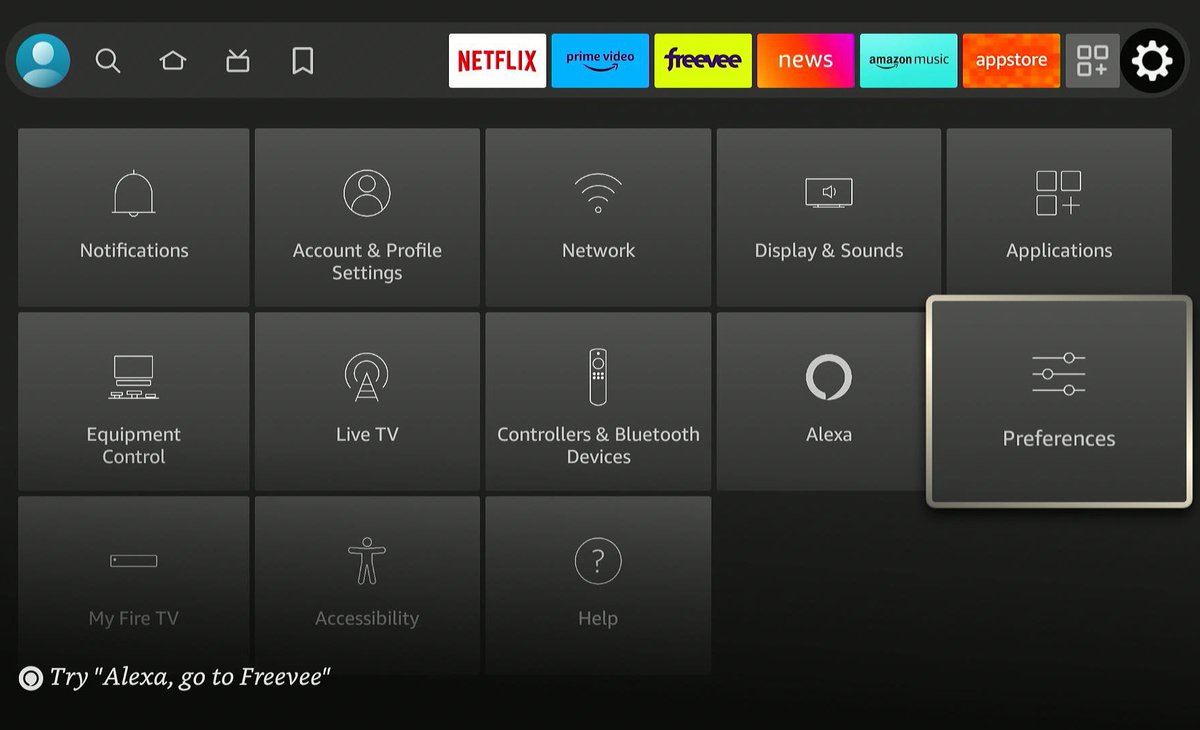 Step 2: Click on Data Usage Monitoring.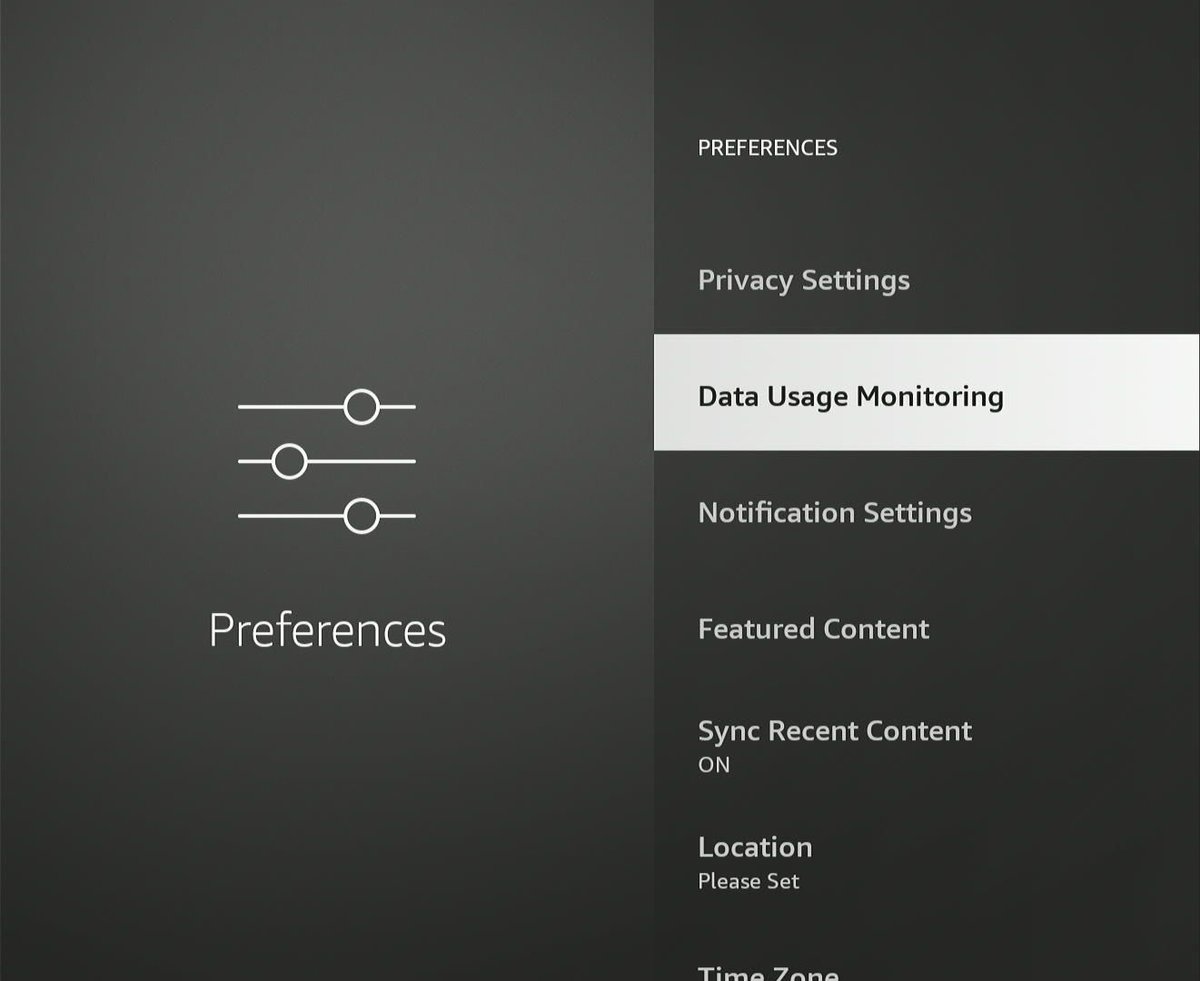 Step 3: Select Set Video Quality.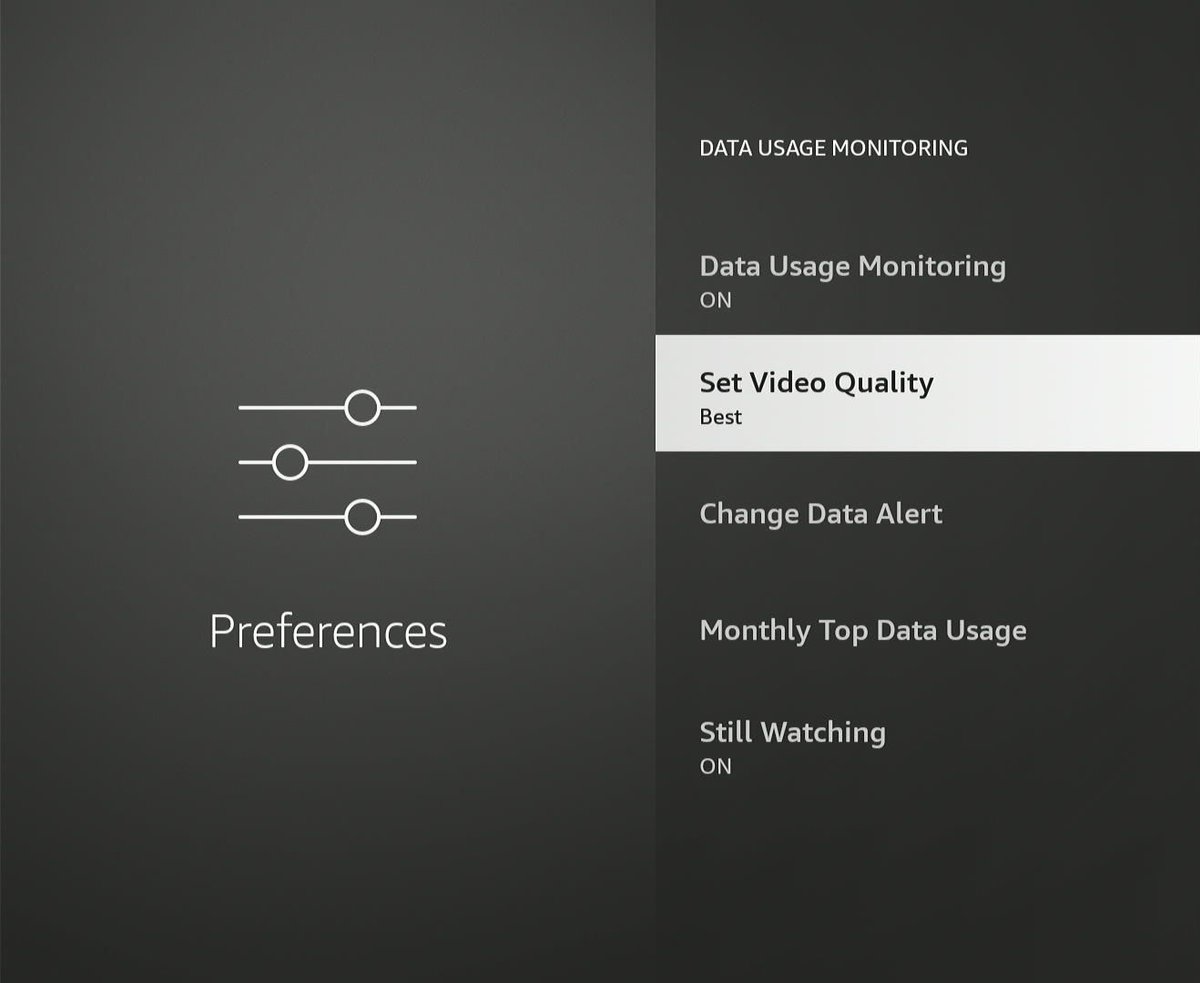 Step 4: Choose the Best option.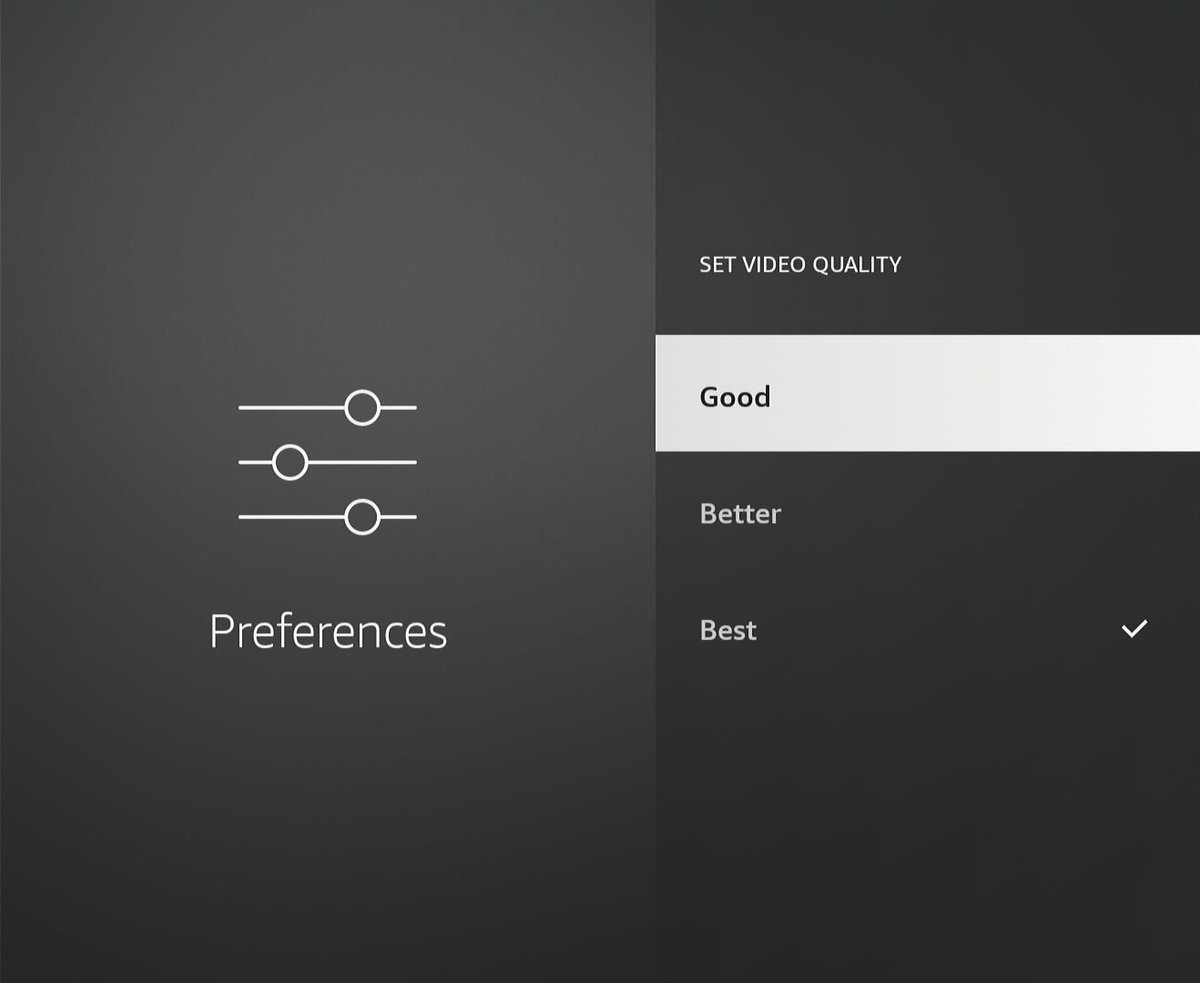 Common Resolution Issues
Changing your Fire TV resolution is a pretty straightforward process, but compatibility issues can prevent you from adjusting the resolution or seeing high resolutions.
Thankfully, these issues often have simple reasons that can be resolved with minimal troubleshooting.
Let's learn how!
Fire TV Stick Is Blank (Format Not Supported) or You Can't Change Resolution
Your Fire TV and televisions may be outputting different resolutions, making it impossible for you to properly adjust your Fire TV's resolution. This may make it difficult for you to access the resolution options through the Settings menu.
In this case, it may be best to change your Fire TV's resolution using the second method listed above involving your remote.
If you still can't change the resolution using the remote shortcut, check out Amazon's article on how to Fix a Blank TV Screen on Fire TV Devices for more specific solutions.
Fire TV Stick Is 4K But Only Outputs Lower Resolutions (720p, 1080p)
You've set your Fire TV's resolution to 4K, but the picture on-screen looks to be 1080p or 720p.
Don't worry. Your eyesight isn't going blurry.
At times, you may be unable to increase your Fire TV's resolution due to compatibility problems.
These problems could be the result of two situations:
The first one is that the video you're streaming was not originally produced in 4K. Therefore, it can not be displayed in 4K. Remember, setting your Fire TV to 4K will not magically change any video you're watching to 4K. You must also select an ultra-high-resolution video if you want to take full advantage of that crystal-clear picture quality.
The second situation may be that your TV is not 4K compatible. For instance, if your TV only displays a Full HD picture, it will not be able to produce a clearer picture quality even if your Fire TV is outputting one. So, you're going to be stuck watching content in 1080p until you invest in a 4K TV.
Wrapping Things Up
Fire TV sticks support several resolutions, with 4K models natively outputting ultra-high resolutions. You can adjust your Fire TV's resolution through its settings or by using a shortcut on the remote.
If you want to ensure your Fire TV is producing the highest resolution possible, you can even set the video quality to "Best." Bear in mind though that higher video qualities also consume more bandwidth, so be wary of watching content in 4K if your home's Wi-Fi is on the slower side.
Should you have trouble changing your Fire TV's resolution, try using the remote shortcut or consulting Amazon's dedicated troubleshooting article.
Remember that you'll only be able to watch media in 4K if the content was originally produced in 4K or if your TV natively supports it. You can not, for instance, watch an old movie from the '80s in 4K just because your Fire Stick and TV are 4K-compatible.
What's your experience adjusting a Fire Stick's resolution? Did this article help you figure out why you can't watch ultra-high-resolution content on your Fire Stick?
Let us know in the comments below!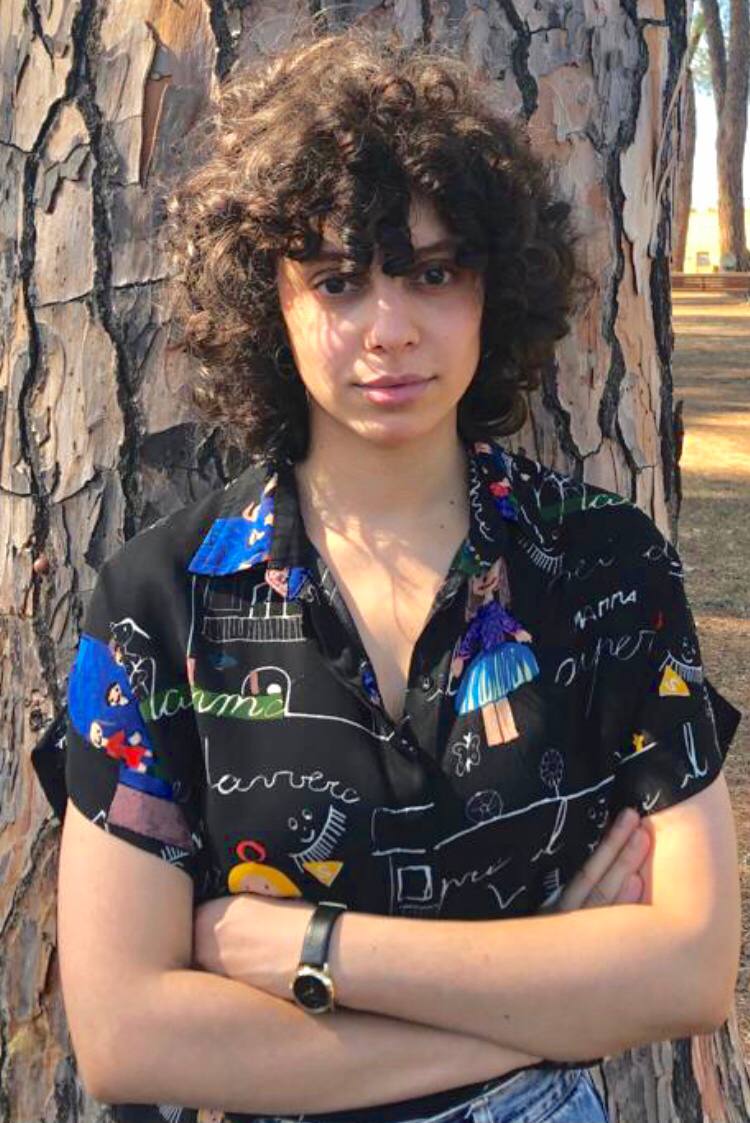 Yesenia Achlim is a technical copywriter and editor with a focus on AV equipment. She aims to break down complicated topics and make technology accessible, no matter your technical expertise. When she's not teaching you how to replace a projector lamp, you can find her reading and baking.