Over a period, all electronic gadgets lose pace and efficiency.
The iPhone X was the snappiest and most powerful phone when it launched in 2017. Fast-forward five years, it isn't the lag-free experience it once was, thanks to aging and other things.
All electronic items slow down and eventually die. And streaming devices, such as the Amazon Fire Stick, are no exceptions to the rule. So, what are your resorts if the device gets slow? Is buying a new device the only way out?
Read on to find out the answers to the questions as we jot down all potential reasons your Fire Stick is so slow and what you could do about them.
Too Many Apps Installed
Unlike computers and smartphones, the Fire Stick doesn't come with a lot of storage space. For instance, the Fire Stick 4K has 8 GB of space. That's RAM on most laptops and phones.
Therefore, be very particular about what apps go onto the device. More apps mean a cramped storage space, which could cause the device to slow down.
Solution: Uninstall apps you don't need. If there are apps you've not used in months, you'd likely not use them in the future too. So, delete them.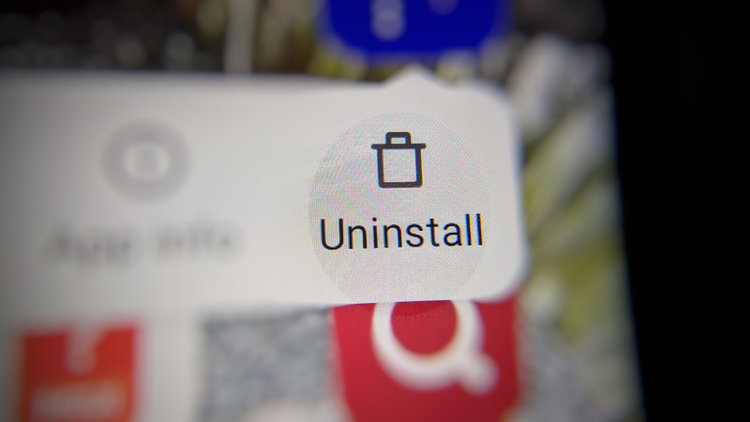 Here are steps to uninstall an app on your Fire Stick:
Step 1: Head to "Settings."
Step 2: Navigate to and select "Applications."
Step 3: On the Applications page, highlight and click on "Manage Installed Applications."
Step 4: On the next page, select the app you want to uninstall.
Step 5: Scroll to and select the "Uninstall" option on the particular app's page. A window message will pop up seeking confirmation to delete the app. Choose "Uninstall" to confirm the action.
There's another, perhaps more straightforward, way to uninstall apps:
Step 1: Go to the "My Apps" page. Navigate to the "three squares and a plus" icon on your home page and select the option. Alternatively, you may also click on the button with the same icon on your remote.
Step 2: On the "Your Apps & Channels" page, navigate to the app you'd like to delete.
Step 3: Hit the key with the three horizontal lines icon on your remote (also called the hamburger icon), and the various things you could do with the app will appear on the right side of your screen.
Step 4: Navigate to and select "Uninstall" from the options. A confirmation question will slide from the screen's right. Choose "Uninstall" as your response, and you're done.
If you've installed games on your Fire Stick, delete them as well, as the gaming experience on Fire Sticks isn't intuitive enough to let them eat into the valuable ROM space.
Not all Fire OS apps can be uninstalled. You can, however, "force-stop" them.
The instruction pathway to force-stop an app is identical to uninstalling an app up to the last point. Click on the "Force stop" option instead of "Uninstall" on the particular app's info page.
And unlike when you select "Uninstall," nothing happens, or there's no pop-up window after you choose "Force stop." But it's safe to assume the app has been force-stopped, lightening the app load on your Fire Stick.
Cache Buildup
Cache files are temporary files that get created when apps run. These files delete themselves when apps close, but not always.
Removing unwanted apps eliminates cache. But what about the cache files of apps that you cannot uninstall?
When the cache files don't get deleted automatically, they accumulate and occupy considerable storage space over a period.
And when the storage on your Fire Stick is packed to the brim, apps start to crash, buffering problems occur, and there's a general slowdown in performance. The scenario is no different from having too many apps on board.
Solution: Clear the cache of all apps on your device. And you have to do that individually. No provision or third-party application helps clear all cache files at once.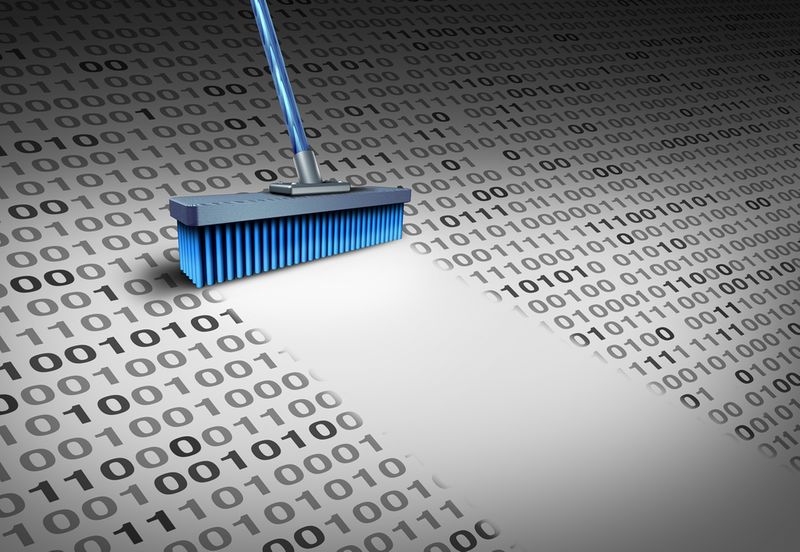 Even if there are apps that clear the cache at once, those may not be free or only compatible with some Fire OS versions.
Here are the steps to remove the cache:
Step 1: Navigate to "Settings" on the home page.
Step 2: On the page, move to "Applications" and click on it.
Step 3: Scroll down and click on "Manage Installed Applications."
Step 4: Choose the application whose cache you'd like to clear. The app's cache file size will be displayed on the right when you select the app.
Step 5: Click on the app. On the next page, scroll down to "Clear cache" and click on it. The app's cache should now be cleared.
Follow the above steps for each app.
Note: The newest version of the Fire TV OS lets you clear the cache with the "Press to clear cache" button to the right of the highlighted app. Select and click on it to clear the cache.
Background Apps
More applications on your device also mean more apps active in the background, causing performance issues such as slowdown, lagging, and crashing.
That's because the active applications use memory (RAM), slowing down the device.
Solution: Restart or reboot your Fire Stick to eliminate all the clutter unnecessarily clinging on in the background.
To restart your Fire Stick, head to "Settings (gear icon)" on the Fire TV home page. Navigate to "My Fire TV" and select it. On the next page, navigate to "Restart" and click on the option. Your device shall now restart.
You could also unplug the Fire Stick and plug it back in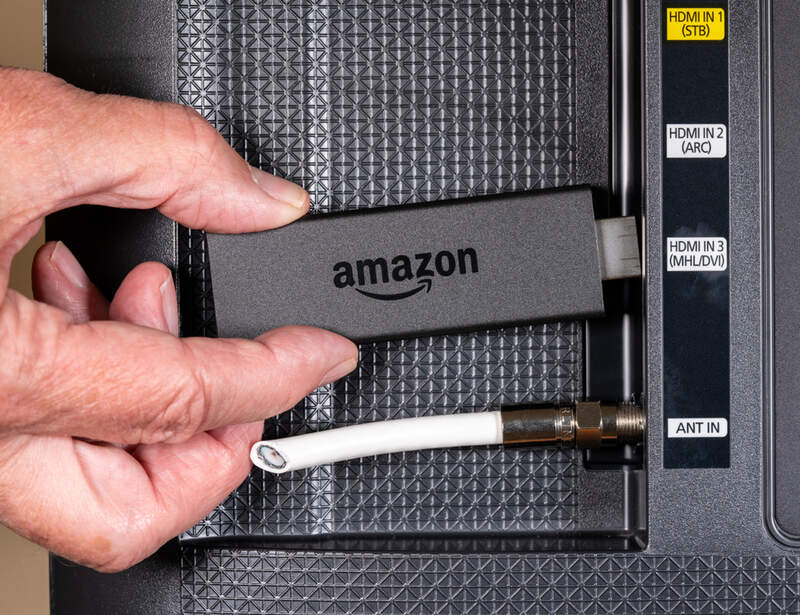 Reboot the device once every two weeks or at least monthly to free up RAM. You may also unplug and plug the device back in to restart instead of rebooting it from Fire OS.
You can force-stop apps to prevent them from running in the background. But when you cannot find which apps are active, it's challenging to hunt them down. A system restart, therefore, is the more sensible option.
Overheating
Fire Sticks can have overheating issues. Although the problem has been assuaged to a great extent with the newer devices, it's not eliminated.
When the device overheats, the processor throttles to negate the heat or manage the hot environment. In other words, the performance dips, or the machine slows down.
The excessive heat primarily harms the device's Wi-Fi module, causing internet connectivity concerns. If the Wi-Fi speeds on your Fire Stick are slow, do not blindly blame it on the distance between the device and your router.
A toasty Fire Stick could also cause poor Wi-Fi performance.
Solution: Turning off the streaming is the best ploy to reduce the temperature.
If the streaming device has little room to breathe or feels claustrophobic tucked behind the TV's back, it could overheat quickly.
The solution, in this case, would be to use an HDMI extender, like this UGREEN HDMI Extension Cable/Extender , and allow increased airflow or ventilation.
But if the device frequently overheats or within minutes of use, it could be an incessantly overburdened CPU.
The following can help lighten the CPU's load and make it run cooler:
Turn off automatic video and audio autoplay. To deactivate the feature, go to "Settings," then "Preferences," and next choose "Featured Content." Disable both "Allow Video Autoplay" and "Allow Audio Autoplay."
Turn off notifications about app services and updates or those that inform you of new content. These consume unnecessary resources and weigh down the CPU. To disable Appstore notifications, head to "Settings," "Applications," "Appstore," and "Notifications."
Disable automatic updates so they don't run in the background continuously, keeping the processor busy. Turn off the feature by navigating to "Settings," "Applications," "Appstore," and "Automatic Updates." Because you've turned off auto-updates, it becomes even more important to check for updates manually every week or two.
Turn off data collection processes. Doing so won't just enhance your online security but also disable the power-hungry, data-collecting background processes. To disable the process, turn off the "Device Usage Data," "Internet-based ads," and "Collect App Usage Data" options under "Settings," then "Preferences," and then "Privacy Settings." While on the "Preferences" page, also turn off the "Data Monitoring" setting.
Even if your Fire Stick has no excessive heating concerns, implementing the above measures will lighten the load on the processor and make the device faster.
It's also recommended to plug the Fire Stick into your TV's USB port and not the mains for the power supply if overheating is a problem.
When connected to the TV, the device is on only when the TV is powered on. The mains power supply is round the clock, which could mean a perpetually warm Fire Stick.
Some suggest poking holes into the streaming device's plastic case for improved ventilation. We don't recommend that, but if you're feeling inventive, try it at your own risk. You'd also void the device's warranty by digging the holes.
Here's a video showing what a holed Fire Stick shell looks like:
AMAZON FIRESTICK OVERHEATING? Here's a fix!
Using Outdated Software
If your Fire Stick isn't up to date, that may cause performance slowdown concerns.
Amazon rolls out software and security updates to its Fire Stick devices every fortnight. Most of these updates don't change the interface but oil the screws so that things continue to work great.
The updates usually get implemented automatically. Some require manual intervention. If an update is there, you are typically notified. If you fail to notice them, they sit in the background, waiting for you to act.
An updated Fire Stick keeps away malware threats, security loopholes, and other problems that may slow down the device.
Therefore, make sure your Fire Stick is current and secure so that it remains functional and stable for long.
Solution: To update Fire OS software, here are the steps:
Step 1: Head to "Settings" on your Fire TV OS home page.
Step 2: Scroll right and choose "My Fire TV."
Step 3: Select "About" on the My Fire TV page.
Step 4: On the About page, navigate to "Check for Updates." If an update is available, it will show on the right. If there are updates available, the system will download them automatically. After the download, the "Install Update" option will appear.
Step 5: Click on Install Update to update the OS.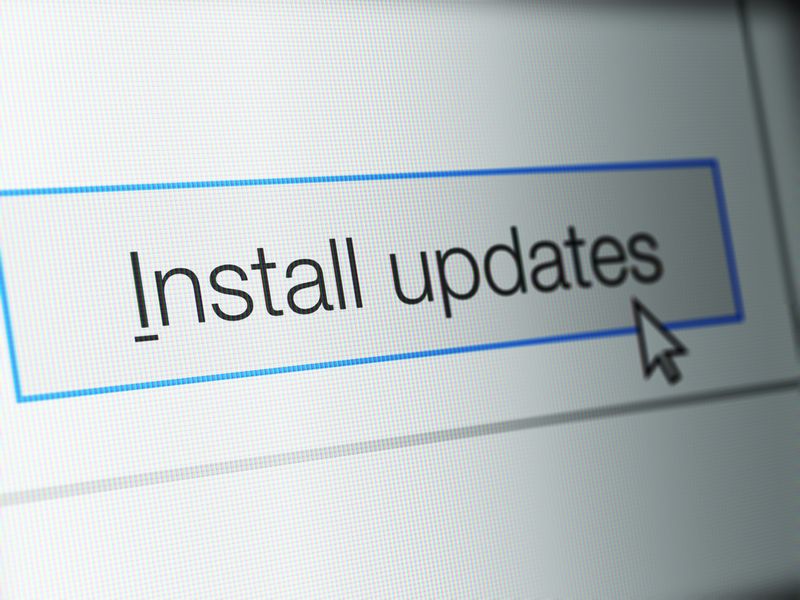 Once the update is installed, your Fire Stick will reboot automatically.
Look for Fire Stick updates once every week or two. If an update message pops up, install the new code right away.
If the message to the right of "Check for Updates" says "Current Version," it means your Fire Stick is up to date.
Insufficient Power
As mentioned above, a Fire Stick can be powered via a TV's USB port or a wall adapter. The electrical supply through the power adapter is more robust than through the TV.
If plugged into your TV, the lower output could not sufficiently power the Fire Stick, causing it to slow down or cause throttling concerns.
Solution: If you see performance issues with your Fire Stick, plug it into its wall adapter. Use the adapter and cable that came in the box.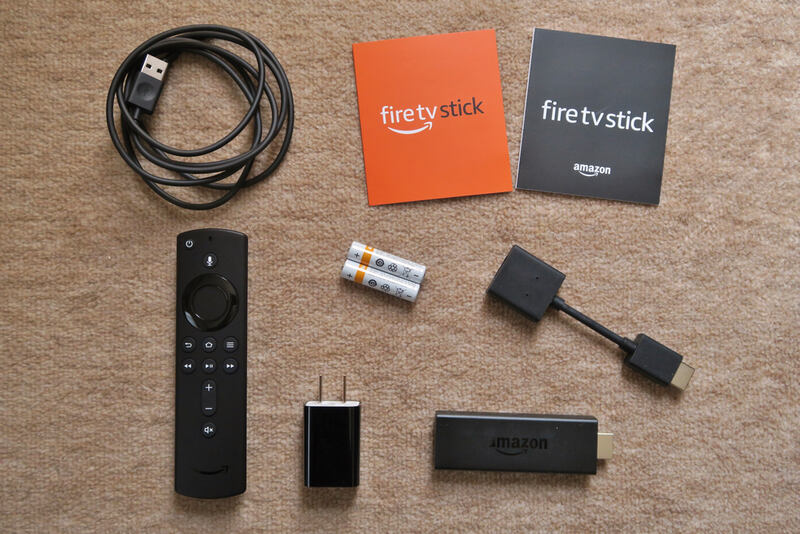 If looking at a third-party adapter, buy one that matches the original's voltage and output (1.0A, 5W), like this Amazon 5W USB Official OEM Charger and Power Adapter .
FAQs
Should You Turn Off Automatic Updates on Your Fire Stick?
There's a school of thought that claims disabling automatic updates can make Fire Stick snappier as unnecessary or resource-consuming files don't get downloaded.
While there's some truth to that belief, we do not recommend disabling automatic updates, as the software patches do more good than bad. Also, you cannot ascertain which updates are good and which ones aren't. It's, therefore, recommended not to turn off auto updates.
Moreover, disabling automatic updates entails accessing Fire Stick admin access, a process that could be too technical or complex for regular users to execute.
Is a Factory Reset Recommended to Fix a Slow Fire Stick?
A factory reset should be the last resort. If none of the other things you did to improve your Fire Stick's performance works, a complete overhaul could be the only resolution.
Because it's a full reset, expect all installed apps and content on your device to be erased. You'll have to reregister and set up the device from scratch again.
Watch the video below on how to factory reset a Fire Stick.
How to Reset Amazon Fire Stick TV to Factory Settings || Best 5 Tricks - You Need to Know
Conclusion
A Fire Stick is arguably the best value-for-money streaming device on the market. But it isn't without its flaws, and a discernible slowdown in performance is one of them, as expounded on above.
Thankfully, the slowdown causes are not hidden, and there are resolutions. If you face performance issues with your Fire Stick, we hope the above information helps address your concerns and dissuades you from buying a new Fire Stick just because the existing one is "slow."
However, if your device is quite a few years old, the degradation in performance is glaring, the processor is too old to handle 4K or higher resolutions, or a factory reset doesn't fix the slowness, get a new Fire Stick.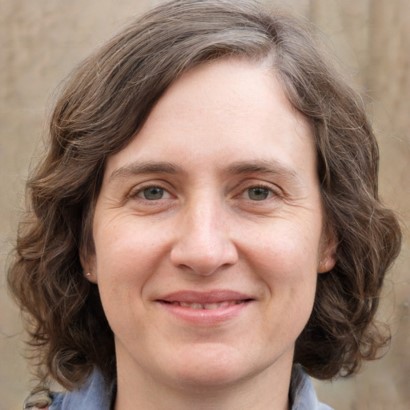 Catherine Tramell has been covering technology as a freelance writer for over a decade. She has been writing for Pointer Clicker for over a year, further expanding her expertise as a tech columnist. Catherine likes spending time with her family and friends and her pastimes are reading books and news articles.