What To Know
Identify a 4K Fire Stick by its longer 4.25-inch size, smile logo, and model number E9L29Y, which is distinct from regular versions.
The 4K Fire Stick offers 4K UHD streaming, Dolby Vision, Atmos sound, and faster Wi-Fi 6, unlike HD-only regular sticks.
Discovering whether your Firestick delivers 4K quality is straightforward with our focused guidance.
We reveal simple identifiers—from size to model numbers—to effortlessly confirm your device's capabilities.
Types of Fire TV Sticks
There are four versions of fire TV sticks — each one considerably different from its predecessor.
1. The Fire TV Stick
Sale
Last update on 2023-12-06 / Paid Link.
This 1st generation Fire Stick was released in November 2014. It streams movies and shows in HD and uses Dolby audio.
The Fire TV Stick comes with a CEC-enabled remote. Hence, the remote can control volume and power on your TV too.
2nd and 3rd generation Fire TV Sticks were released in 2016 and 2020.
2. The Fire TV Stick Lite
Sale
Last update on 2023-12-05 / Paid Link.
Amazon designed the Lite version of the original Fire Stick as a more affordable alternative for users. It also streams in HD but cannot use Dolby audio.
One other significant drawback of the lite fire stick is the inability of its remote to control your TV.
3. The Fire TV Stick 4K
Last update on 2023-12-06 / Paid Link.
As expected, the 4K Fire Stick streams movies in 4K UHD resolution. It supports HDR, Dolby Vision, and Dolby Atmos sound.
After its release in 2018, it has become popular amongst users due to its high-quality streaming.
4. The Fire TV Stick 4K Max
Last update on 2023-12-05 / Paid Link.
An upgrade to the first 4K Fire Stick, the 4K Max also streams movies in 4K. The difference is in its speed.
4K streaming requires strong and fast internet. The 4K Max Fire Stick supports Wi-Fi 6 — the fastest Wi-Fi connection in the world.
How Do I Know Which Version of the Fire TV Stick I Have?
There are several ways to find out what version of Fire TV Stick you own. We'll run through them below.
1. Size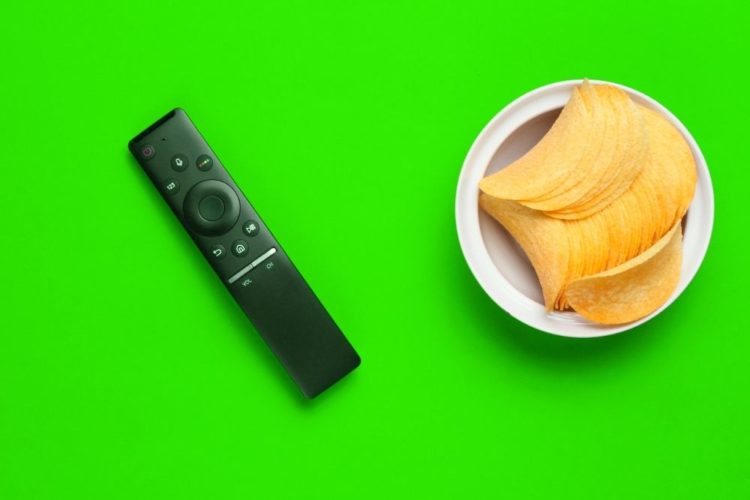 The size of the devices and their remotes is a common way to differentiate between versions of the Fire TV Stick.
The 1st generation Fire TV Stick is the smallest with the shortest remote control.
The 2nd generation, 3rd generation, and Lite Fire TV Sticks are slightly bigger. However, they're also the same size, so you'll need other features to tell them apart.
The Fire TV Stick 4K is the longest version — up to 4.25 inches in length.
2. Brand Name and Logo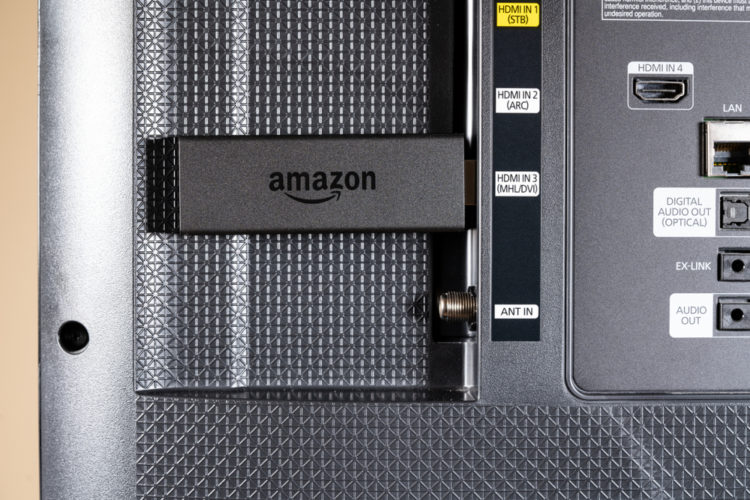 The "Amazon" brand name and smile logo are imprinted on 1st and 2nd generation Fire TV Sticks.
The other versions of Fire Sticks released after do not have "Amazon" written on them — they only carry the smile logo.
If your Fire Stick has the Amazon name on it, it's an original Fire TV Stick.
3. Model Number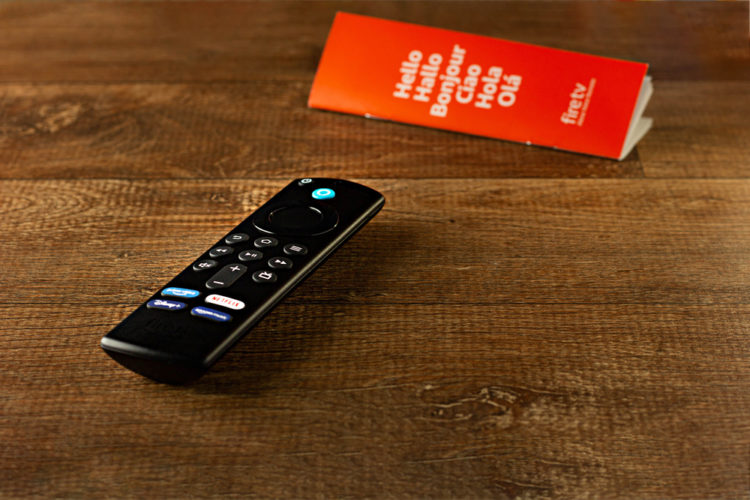 Every Fire Stick has its model number on the packaging. You'll also find it engraved on the stick — on the side opposite the brand name/logo.
Here are the model numbers:
W87CUN: 1st Gen Fire TV Stick
LY73PR: 2nd Gen Fire TV Stick
S3L46N: 3rd Gen & Lite Fire TV Stick
E9L29Y: Fire TV Stick 4K
The Fire TV Stick Lite has the same model number as the 3rd generation fire TV stick.
The main difference is that the Lite version's remote controller doesn't control TV functions.
How Can I Tell if I Have a 4K Fire TV Stick?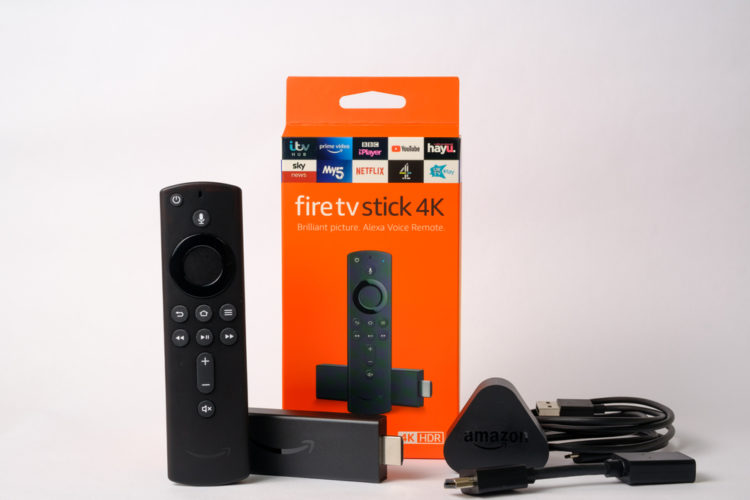 The 4K Fire TV Stick has a very distinctive appearance. Therefore, it is easy to tell if your Fire Stick is 4k.
The 4K Fire Stick (as explained in the previous section) is a lot larger than the others, but it may be difficult to tell the difference if you don't have other Fire Sticks to compare it to.
The 4K Fire TV Stick is 4.25 inches long. It also has the smile logo imprinted clearly on it.
The easiest way to find out your Fire Stick model is to refer to the packaging. This information is written boldly on the packaging box.
If you have lost your packaging box, there is another way to find out.
Check for the model number printed on the stick — it is on the opposite side of the smile logo. 4K Fire Sticks have the model number E9L29Y.
What's the Difference Between the Original Fire TV Stick and the 4K?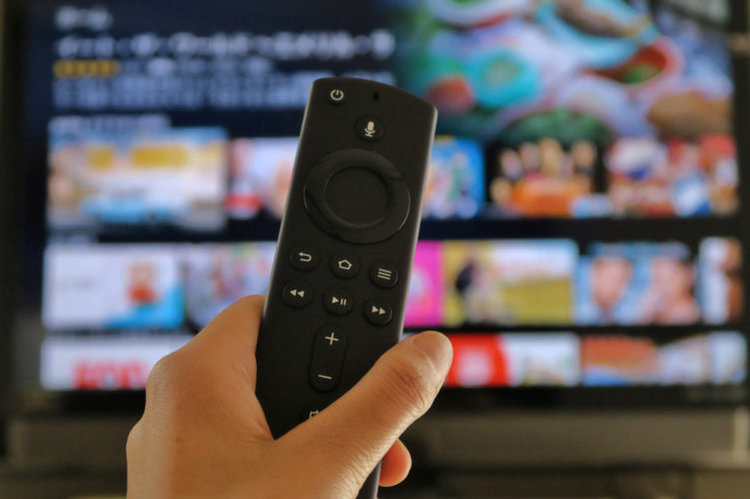 Regular (original) and 4K Fire TV Sticks have different prices. Are you wondering if a 4K Fire Stick is worth the extra cost?
If you want to know the difference between the two, we've got you covered. Keep reading!
The regular Fire Sticks come with a display that only supports up to 1080p (HD). They also boast Dolby audio, a 4.1 Bluetooth connectivity, and a 1.0 to 1.3 GHz quad-core processor.
Some variants of these regular Fire Sticks have microphones for Alexa voice search, while others do not.
On the other hand, 4K Fire TV Sticks stream videos in 4K UHD. They support Dolby Vision, HDR, HDR10, and HDR10+ resolutions.
The 4K Fire Stick has better audio — it supports Dolby Atmos sound — and a 5.1 Bluetooth connectivity.
Apart from having Alexa support, the 4K Fire Stick's remote controller has an IR (infrared) emitter and buttons that control power and volume functions on your TV.
The only similarity that 4K and regular Fire TV Sticks share is their 8 GB of RAM. Besides that, the 4K stick's 1.7 GHz quad-core processor is better and faster.
The regular Fire Sticks have a 90-day service-inclusive warranty period, while 4K Fire TV Sticks have a 1-year warranty.
The Differences Between Regular, Lite, and 4K Fire Sticks
Model
Features
Fire TV Stick (Original)
Streams in HD quality

Uses Dolby audio

3.3 inches in length (2nd and 3rd Gen are 3.75″)

Has Amazon name and logo on the body

Model number: W87CUN

Fire TV Stick Lite
Streams in HD quality

Does not support Dolby audio

Length is 3.75 inches

Has only Amazon's smile logo on the body

Model number: S3L46N

4K Fire TV Stick
Streams movies in 4K resolution

Uses Dolby Atmos sound and Dolby Vision

Length is 4.25 inches

Has only Amazon's smile logo imprinted on the body

Model number: E9L29Y
Conclusion
All versions of the Fire TV Stick perform well, and they give you value for their cost. Regular and Lite Fire Sticks are affordable and satisfactory.
4K Fire Sticks are more expensive and have gained popularity since their release. You can identify them through appearance, size, or model number.
Do you want faster streaming and a high-quality viewing experience? You should upgrade to the 4K Fire TV Stick and enjoy the added features.
Gabriella 'Diogo is a technical writer with a vested interest in tech hardware and equipment. She shares her knowledge and processes in an easy-to-grasp, lighthearted style. When she's not testing or researching device performance, you'll find her writing short stories or rewatching episodes of her favorite sitcoms.