Although Google made a splash with the Chromecast in the connected TV space and the Apple TV 4K continues to get more powerful with every iteration, Roku continues to be popular among streamers. It's been in the game as long as Apple TV has been.
For a relatively small company to compete with industry giants and thrive is quite a feat. And much credit for the success goes to the streaming device's user-friendliness, feature-rich interface, and, most importantly, continual software and hardware updates.
No company has had as many streaming devices released as Roku has. And that also means a plethora of accompanying accessories—for instance, the remote control. The Roku remote has been relatively the same throughout, at least on the outside, incorporating a few minor changes to keep up with the times.
But are Roku remotes unique to their devices? In other words, can you use them with other Roku players? If yes, what Roku devices work with which Roku remotes? Can you use the Roku Express 4K remote control with the Roku Ultra, for instance?
Read on to find out the answer to the questions and more.
Can You Use Roku Remotes Interchangeably?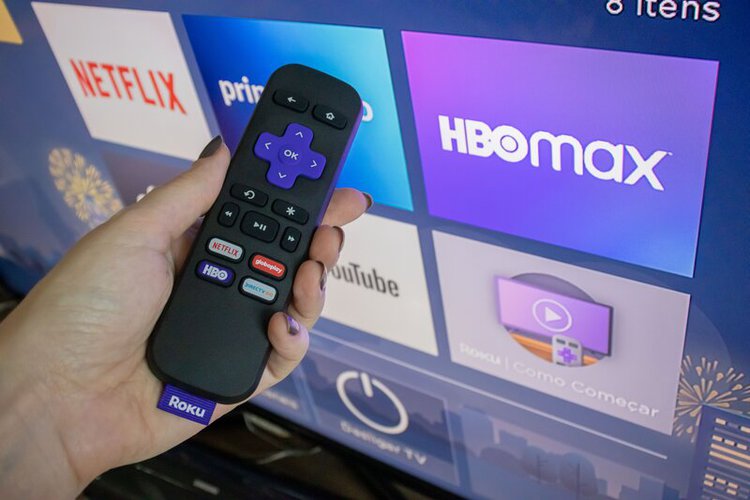 Yes, to a great extent, you can use Roku remotes interchangeably. You can also use someone else's Roku remote with your compatible player. Some Roku remotes, however, may not work with specific Roku devices.
The Roku 3 remote, for instance, will work with a Roku 2 but not devices that use IR (infrared radiation) remotes, such as the one that came with Roku 1.
Most smart TV remotes are IR remotes, although modern televisions are now shifting to employing RF (radio frequency) tech in their remotes.
The Roku streaming sticks, like the Roku Ultra 2022 and the latest Roku Streaming Stick 4K+, use RF remotes and don't work with Roku devices that use IR remotes, such as the Roku Smart Soundbar, Streambar, and Streambar Pro.
Almost all Roku streaming devices use RF remotes, including the Roku 2, Roku 3, Roku Streaming Stick +, and all the latest Roku streaming sticks. The newer remotes could have advanced features, but the underlying RF tech is the same.
| | |
| --- | --- |
| Remote | Compatible Roku players |
| Simple Remote | All Roku players (except Streaming Stick/Stick+/4K/4K+), Streambar, Smart Soundbar, Streambar Pro |
| Enhanced Remote | Any Roku TV, Roku audio products, and all latest Roku players (except for some older models) |
| Voice Remote Pro | All Roku TVs, Roku audio devices (including Smart Soundbar and Streambar), all Roku players made post-2017 (such as Ultra, Express, Streaming Stick, Premiere, etc.) |
To learn more about the compatibility or interchangeability of Roku remotes, a basic understanding of different Roku remote types is essential.
Roku Remote Types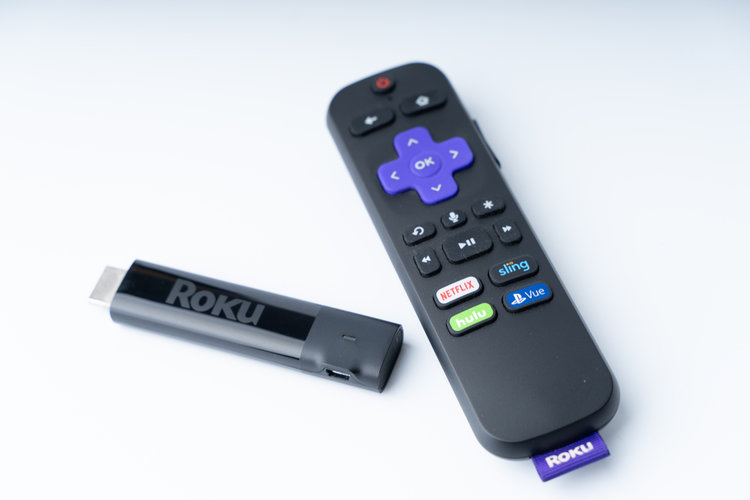 As alluded to above, Roku remotes can be categorized as "simple" and "enhanced." Below is a brief overview of the two.
Simple Remote
The simple remote employs infrared technology and needs a line of sight, like any IR remote. In other words, you must point it at the Roku stick to use the device, and there should be no physical object obstructing the communication between the two devices.
Simple Roku remotes generally use two AA batteries and have a relatively thick profile. If your Roku remote has keys with the crescent moon and sleep timer signs, it's a standard or simple remote.
Setting up and using the simple remote is pretty straightforward. Just insert the batteries and point the device at your Roku TV or player.
Enhanced Remote
If you bought a new Roku device recently, it most certainly uses the enhanced remote. The enhanced type is an RF (radio frequency) remote that works even when pointed at the opposite side of the streaming stick because it requires no line of sight.
The remote is relatively thinner as it employs a pair of AAA batteries. The RF remote also has the pairing button under its battery cover at the bottom. To use the remote with its Roku player, you must first pair it with your Roku player or TV—more on pairing later.
Simple and enhanced remotes don't look very different from the outside, except for a few additional buttons on the enhanced type and some weight loss. The button layout is pretty identical too.
Watch this video to learn for yourself:
Which Roku remote is right for you?
Voice Remote Pro
The Roku Voice Remote Pro is slightly more advanced than the above remotes.
For starters, it employs audio search functionality, denoted by the microphone icon, which helps search for and launch apps or specific content through voice commands. And there are quite a few other unique things.
Unlike most other Roku remotes, the Voice Remote Pro doesn't use AA or AAA batteries. It employs rechargeable batteries that hold juice for several months on a charge. The device uses a micro-USB charger.
The remote has a "private listening" feature.
You can insert your headphones into the remote's audio jack and listen to content privately or without disturbing people nearby. When you plug in the earphones, the TV speakers mute automatically.
You could also do private listening by installing the Roku app on your smartphone and connecting your headphones wirelessly to your phone or plugging it into its headphone jack.
The headphone jack feature can also be found on several other Roku remotes and is not necessarily unique to the Voice Remote Pro.
There's the "personal shortcut" feature to launch a streaming channel, open a live TV guide, etc., with a single button press. You can create the shortcut by pressing and holding the "1" or "2" button on the "Roku Touch tabletop remote" for a few seconds.
The voice remote also has built-in speakers to locate the remote when lost. The speaker grilles sit on the remote's opposite ends beneath the infrared emitter. The remote beeps when misplaced, and you actively search for it.
You can enable the remote control finding functionality in Roku settings. To do that, head to "Settings." Under "Remotes & devices," select "Remotes." Choose your remote and select the "Find remote" option to enable the feature.
Here's a video showing how it works in real life:
Never lose your remote again with Roku's new feature
Also, the voice commands can be hands-free, or you need not grab the remote and push the voice button before speaking. Enable the feature in Roku settings and ensure the device is relatively close by when you talk.
How to Pair a Roku Remote with a Roku Device
IR Roku remotes work with any compatible Roku streaming device without pairing.
RF remotes, however, must be paired with the respective streaming player or another compatible device. Here are the steps:
Step 1: Turn on your Roku TV. Grab your remote. Ensure the batteries are in. If the remote uses rechargeable batteries, make sure it's charged.
Step 2: Long-press the pairing key located on your remote's rear. Continue pressing until the status light starts to flash. The light is located on the back, below the battery cover. On some remotes, it could be at the top.
Step 3: Release the pairing key when the light goes off. A prompt will appear on your TV screen, indicating that the pairing is in progress. After a few seconds, the wireless connection is made.
At times, the pairing happens automatically, or the green light goes off right after you insert the batteries, as shown in the video below:
Roku How To Pair Remote - Connect Pair Setup New or Replacement Roku Remote with Roku TV Help
How to Add a Second Remote to Your Roku TV
You can pair a Roku player or TV with more than one remote. It helps during multi-player gaming and when the first remote is not working. To link a second remote, follow these steps.
Step 1: On your Roku TV's home page, head to "Settings," located on the left of the screen.
Step 2: Choose "Remotes & Devices."
Step 3: Select "Set up a new device" and "Remote." The subsequent page will present the instructions to pair the remote.
Conclusion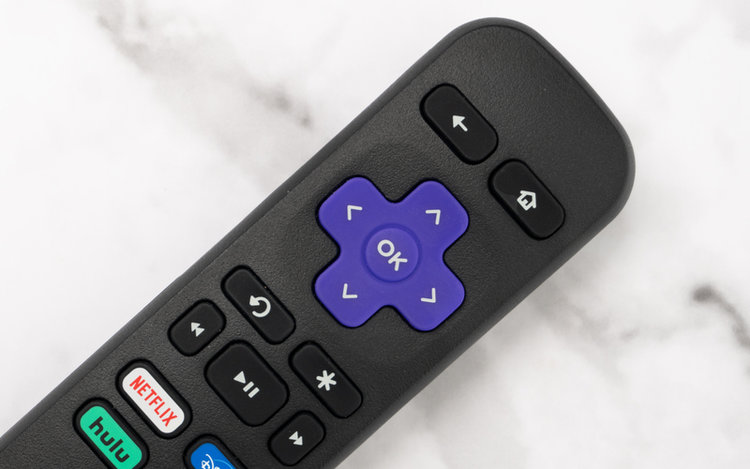 Roku remotes are simple, functional, and mostly interchangeable. If you have an IR Roku remote, it should work with all Roku devices that use the IR remote.
However, if you have the latest Roku streaming player, like the Roku Streaming Stick 4K+, the IR remotes from your previous Roku devices won't work. But if you have a Roku Ultra 2022, its remote will work with the 4K+. Just pair the two before using.
Regardless of which Roku device you use, let a Roku remote's compatibility with other Roku players not make you complacent with how you use your remote.
The above information is to know that nothing is lost if your Roku remote stops working or gets misplaced. It shouldn't be grounds for mishandling your existing remote.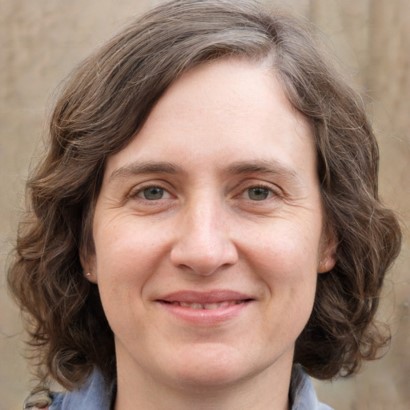 Catherine Tramell has been covering technology as a freelance writer for over a decade. She has been writing for Pointer Clicker for over a year, further expanding her expertise as a tech columnist. Catherine likes spending time with her family and friends and her pastimes are reading books and news articles.