Remote controls have made interacting with a TV, AC, DVD player, or any electronic appliance compatible with a remote easy. But they've also added to clutter in a house.
Back in the day, an average household had a couple of remotes. With more electronic devices entering homes, that number has increased.
The proliferation has crowded drawers with a plethora of remotes. That means not losing the remote and remembering which remote pairs with which device has become a task.
Luckily, universal remotes come to the rescue, helping manage multiple devices with a single input tool. But do they work with all devices—for instance, a Roku?
Let's find that out and learn more about universal remotes in general and how they work with Rokus and other devices.
What is a Universal Remote?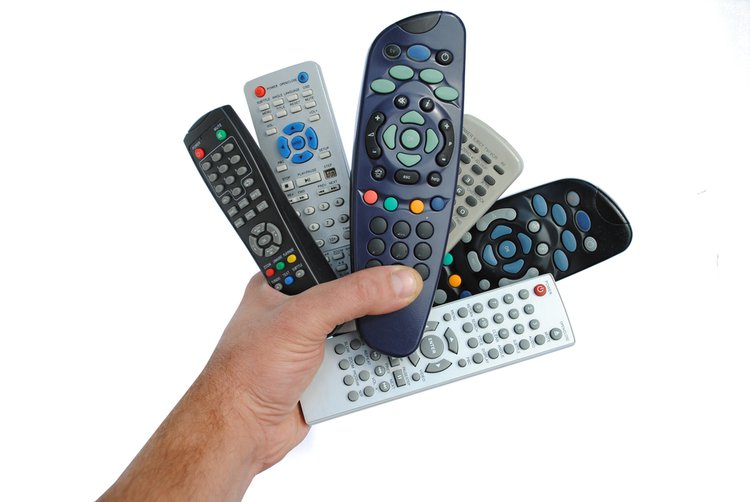 A universal remote is a brand-agnostic remote control that isn't tied to a particular device.
It pairs with various devices—such as TVs, DVD/VCR players, gaming consoles, amplifiers, tape decks, computers, cable and satellite boxes, etc.
The number and type of devices the remote control supports concurrently vary with the remote type.
Budget universal remotes may not pair with a category of devices or work only with a particular kind—for instance, TVs. The number of devices it may support simultaneously could also be fewer than usual.
High- and mid-end universal remotes are much more versatile and capable of managing many more devices simultaneously. Some of them even have touch-screen buttons and LCD screens to display information.
A universal remote helps automate several tasks, like changing the setting or powering all components simultaneously. But not all universal remotes do that. Some remotes also have voice search and other smart features.
By the way, universal remotes are larger than your Roku TV remote and remote controls for other devices. Misplacing or losing them in the valleys of your settees is, therefore, unlikely.
Can I Use a Universal Remote with My Roku?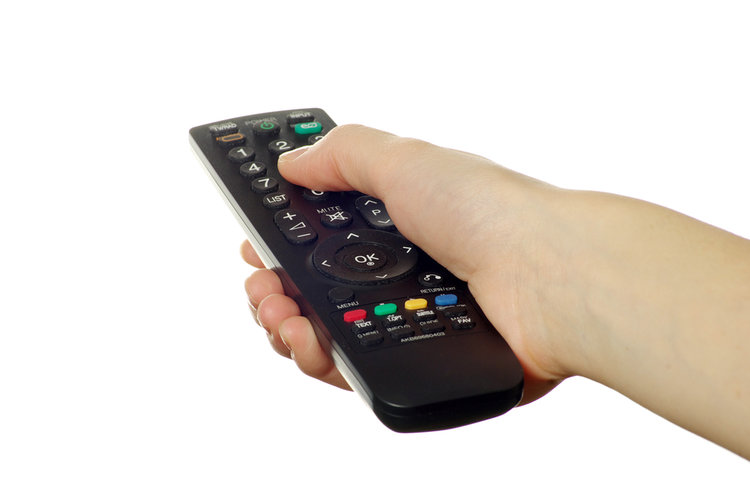 Yes, you can use a universal remote with your Roku device. But ensure the remote is compatible with your Roku device because not all all-in-one remotes pair with a Roku.
And then there are universal remotes that are replicas of an original Roku remote. Those should have no pairing concerns and won't require setting up or a code to connect.
By the way, not all Roku-compatible universal remotes work with all Roku devices. For instance, some universal remotes may only talk to Roku TVs and not Roku sticks/streaming boxes, and vice versa due to their infrared nature.
What is the Code to Connect a Universal Remote to a Roku TV?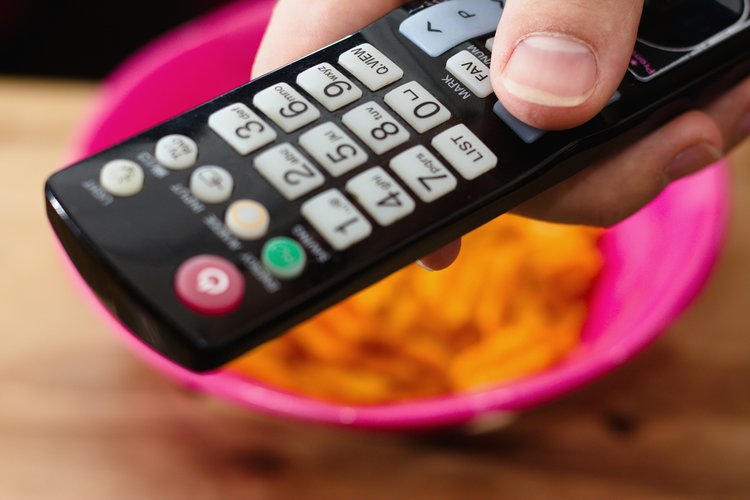 There is no "universal" (pun intended) code to connect a universal remote to your Roku TV.
Depending on the remote's brand and the type and model of device it wants to connect to, the code varies.
For example, the ATT U-verse remote's Roku code is 1346. The U-Verse code may not be the same for another product or brand. Similarly, the Cable One remote's code is 2434, which could differ for other manufacturers and products.
For a complete list of Roku codes for different remote brands, click here.
If the specific brand of your remote control is not mentioned above, check its user manual that came in the box for the code.
How to Use a Universal Remote with My Roku?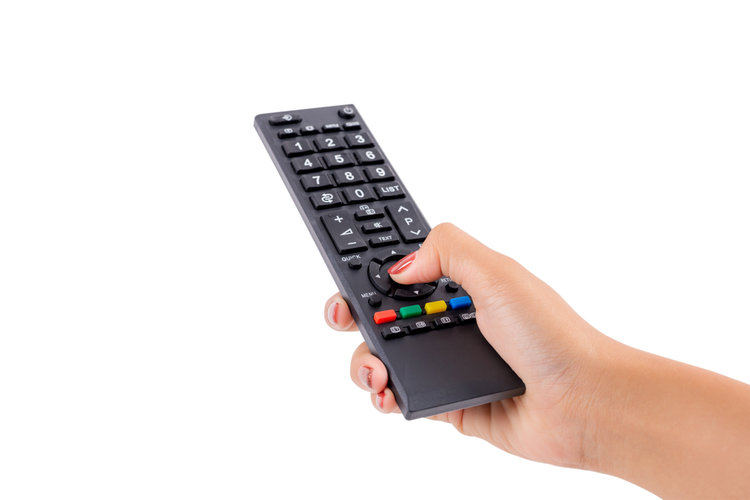 Most universal remotes are infrared (IR) sensor-based. They only work with your Roku TV and other devices that accept the IR signal.
To use the IR remote, press any key on the device. It should transmit IR light pulses to your Roku TV's sensor and initiate the connection.
Since the remote is IR and not Bluetooth or Wi-Fi-based, ensure a clear path or line of sight between your Roku TV and the remote.
All universal remotes compatible with your Roku device perform basic tasks, such as changing channels, increasing and decreasing the volume, and choosing inputs.
Advanced universal remotes let you control the picture, audio, and other device settings. Specific remotes could also carry out groups of tasks.
For instance, you can execute tasks with a single button push. The job could be turning on the television, choosing the input for your Blu-ray Disc or DVD player, playing the disc, etc.
More complex macro tasks or activities you can accomplish with a single key include choosing the connected home theater receiver's input, turning on a particular source connecting to the receiver, starting the source playback, etc.
Based on the remote type and the macro commands you want to set up, it may take time and even professional help programming the remote.
Three Good Universal Remotes for Roku
After much deliberation and sifting, we zeroed in on the following three universal remotes for a Roku as our top three picks.
Philips Universal Remote Control
Philips Universal Remote Control Replacement for Samsung, Vizio, LG, Sony, Sharp, Roku, Apple TV, RCA, Panasonic, Smart TVs, Streaming Players,...
Multi Device Control - Operate Up To 4 Different Audio And Video Components Such As Tvs, Blu-Ray/Dvd...
Best Remote Code Library - This Universal Remote Works With All Major Brands And Supports Thousands...
Does Not Work With Roku Streaming Sticks, Fire Tv Sticks, Or Other Rf Streaming Devices
Last update on 2023-05-28 / Affiliate links / Images from Amazon Product Advertising API.
Philips launched the very first universal remote in 1985 under its subsidiary, Magnavox. It's, therefore, not surprising it makes some of the best versatile remote control devices out there.
This Philips universal remote is excellent for Roku TVs (not Roku streaming sticks). It's preprogrammed for Roku TVs and other smart televisions.
Besides Roku TVs, it's compatible with several other brands and various products. The remote supports streaming players, smart TVs, Blu-ray players, soundbars, set-top boxes, etc.
The universal remote works with or can operate a maximum of four audio and video devices.
The device is easy to set up and comes in various color options: black, blue, gold, graphite, and rose. It comes as a single unit or in a pack of three, four, or six.
GE Backlit Universal Remote Control
Backlit Universal Remote Control by GE, Works for Samsung, Vizio, TCL, HiSense, Sony, RCA, Panasonic, Roku, Apple TV, Smart TVs, Streaming Players,...
FULLY BACKLIT – find buttons easily in dark or dimly lit rooms with the soft-blue LEDs
MULTI DEVICE CONTROL - Operate up to 4 different Audio and video components such as TVs Blu-ray/DVD...
BEST REMOTE CODE LIBRAY – This universal remote works with all major brands and Supports thousands...
Last update on 2023-05-28 / Affiliate links / Images from Amazon Product Advertising API.
The GE Backlit Universal Remote Control is compatible with Roku and a host of other brands, including Samsung, Sony, TCL, Hisense, Vizio, and Panasonic, to name a few.
The soft blue LEDs make it easier to use the remote in dimly lit or dark environments. It works with various devices, including TVs, DVD/Blu-ray players, satellite receivers, soundbars, and Roku devices.
It is preprogrammed to work with Roku and Samsung televisions. The remote, however, doesn't work with Roku streaming sticks as the latter don't support IR-based (infrared) remotes.
Like the Philips universal remote mentioned above, this GE remote control comes in different colors and multi-device packs.
Here's a video showing how to set up the remote with your Roku TV:
HOW TO | Use Roku player with Universal Remote
Loutoc Universal TV Remote
Last update on 2023-05-28 / Affiliate links / Images from Amazon Product Advertising API.
If you're looking for a replacement remote for your Roku streaming boxes within a budget, consider the Loutoc universal TV remote.
The remote is bare-bones, sans a headphone jack and voice search. It also doesn't have a power button. If you don't need those keys on your universal remote, this Loutoc remote is a great choice.
The remote's design and button layout replicate a real Roku remote. The remote features Netflix, Prime Video, Disney+, and Hulu shortcut buttons for quick access.
The device uses infrared technology, meaning it doesn't support Roku sticks but also Roku TVs. The remote only works with Roku streaming boxes, like the Roku 1, Roku Express, and Roku Premiere.
Unlike the remotes mentioned above, the Loutoc remote doesn't require any setting up or programming. The device can roll instantly after the two AAA batteries are in.
If you need a Loutoc remote for your Roku TV, look at the Loutoc Universal Remote for Roku TV .
Multi-Faceted Universal Remotes May Not Be the Future
Universal remotes aren't as popular today as they were a few years ago. Big names like Logitech folding its universal remote division is an indication.
Due to the introduction of HDMI-CEC—a technology that allows multiple devices (including Roku players) to be controlled with one remote, all-in-one remotes are falling out of favor. HDMI-CEC uses a universal or particular device's remote to control essential functions.
Universal remotes, however, aren't extinct.
Smaller companies continue to make them, with some packing in smart TV features to stay more relevant and keep up with the time.
Although the lesser-known companies are expected to churn out universal remotes by the thousands each year, specialized replacement remotes are more in vogue.
The Roku Voice Remote Pro is a specialized Roku universal remote that works with different Roku TVs and Roku players (Roku Expresses, Roku Ultras, Roku Streambar, and Roku Smart Soundbar).
The Loutoc universal remote mentioned above is another example of a universal remote with a Roku focus.
The Roku Voice Remote didn't feature in the list above because it's Roku-made. Our goal was to showcase the best third-party universal remotes.
FAQs
Why Did Logitech Exit the Universal Remote Business?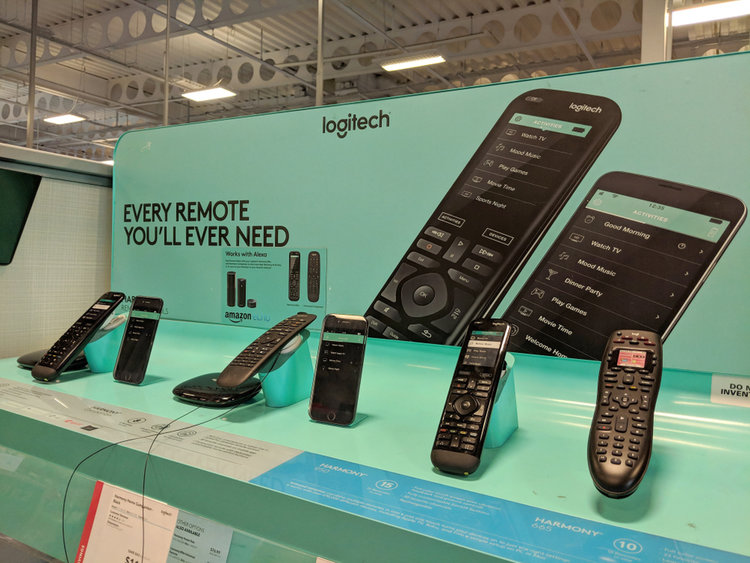 Logitech has taken all its universal remotes off the market. In 2021, Logitech chose to exit the universal remote market because the space was too niche for the company to cater to continually.
Most importantly, the company did not want to divert attention from its core computer keyboard and mouse business.
By the way, Logitech didn't invent its Harmony and other lines of universal remotes. They procured the business in 2004 from a Canadian firm called Intrigue Technologies.
Although Logitech did a good job marketing and selling the product, it wasn't wholly invested in the space. The formal exit in 2021 was the disinterest in the universal remote business touching its peak.
Should You Buy a Logitech Universal Remote in 2022?
No, it is not recommended that you buy Logitech universal remotes now.
Now that the company is officially out, Logitech may not offer existing users software support or hardware repair services. It would at least be complex to access good support.
In short, if your Logitech remote's LCD cracks, USB port breaks, IR emitters stop working, etc., the device is pretty much kaput.
Conclusion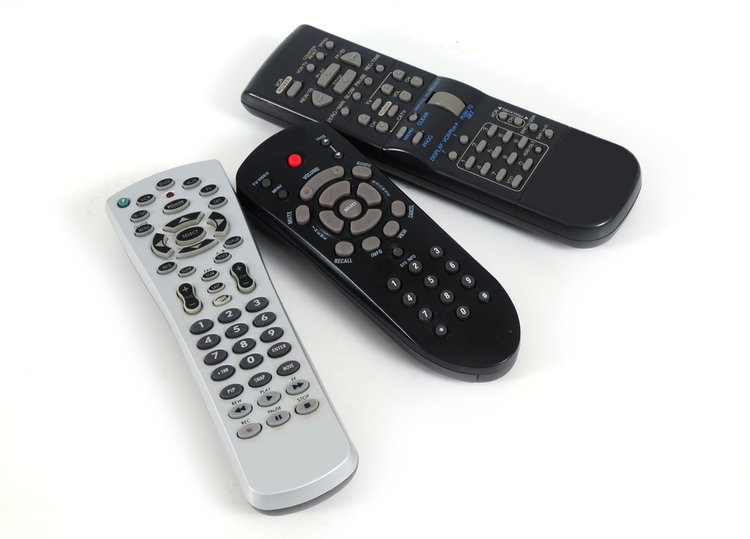 A universal remote is undoubtedly an excellent replacement for a lost Roku remote or remote for any other device.
If you have multiple devices connected to your Roku TV, a universal remote replaces them, eliminating the clutter and making managing multiple devices a lot easier.
And some universal remotes can be more advanced than your original Roku TV remote, enhancing your experience interacting with your Roku device.
As alluded to earlier, the universal remote space is not crowded for the benefits they provide—i.e., if you discount the obscure brands.
If you're looking for a universal remote for your Roku, now is the best time. You can choose between a remote that works with all Roku devices or a truly universal remote that complements other tech too.
If the original Roku TV remote is lost or damaged, go wtih the Roku Voice Remote Pro or a third-party remote that's more Roku-focused.
Get the GE or Philips remote if you need a universal remote as a secondary device or to control multiple devices with a single remote.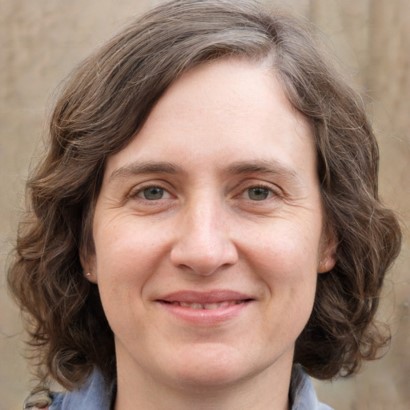 Catherine Tramell has been covering technology as a freelance writer for over a decade. She has been writing for Pointer Clicker for over a year, further expanding her expertise as a tech columnist. Catherine likes spending time with her family and friends and her pastimes are reading books and news articles.