In this age where nearly every electronic device comes with a remote, it can be insanely hard to keep up with multiple remotes. An even more arduous task is switching between remotes every time you want to control each projector.
Wouldn't it be easier if you only had one remote for all your projectors?
If you are nodding right now, perhaps you should keep reading to learn how to connect a universal projector remote control to your projector.
Will a Universal Remote Work on a Projector?
Yes, you can use a universal projector remote to operate your projector. Most projector brands support popular third-party universal remotes.
It's, however, good to know that a universal remote control cannot entirely replace an original remote. Unless you buy a great quality universal remote, you will have to bear with not having the luxury of advanced functionalities.
Also, some universal remote controls limit the user to a certain number of devices to be operated simultaneously.
That notwithstanding, universal remotes play a huge role in minimizing the mess and clutter of having multiple projectors remote controls.
It also makes it easy and quick to switch between different projectors.
In addition, it is cheaper to care for and maintain a single remote than it is to maintain multiple remotes. You will only need batteries for one remote, for instance.
And just like regular remotes, universal projector remotes are easy to operate and set up and only require a one-time learning curve.
How Do You Connect a Universal Remote to a Projector?
When buying a universal projector remote control (UPRC), you must ensure that the remote is compatible with your projector by checking the remotes codes provided.
The codes vary for each brand and model, as you can tell from this universal projector codes list. Also, some brands have multiple codes while others have a single code.
Suppose your projector is among the listed brands/models. This is the guide you will follow to set up your universal projector remote control for it to work with your projector:
Step 1- Insert the batteries
The first step is to insert the batteries into the remote.
All UPRCs use a pair of batteries, so first check if the remote comes with batteries, and if they are not provided, you will need to buy a pair, so you also need to confirm if it uses AA or AAA batteries.
Remove the back cover of the remote and insert the batteries into the battery compartment. Check the orientation to ensure you have correctly inserted the batteries, then cover the compartment.
Step 2- Enter the universal code
The next step is to enter the projector's remote code so that it can control your device. To do this:
Turn ON your projector
Press the TV button on your UPRC, then press and hold the Setup button until you see a light flash
Enter the code listed as compatible with your projector brand/model and Save. If the code is not working, try the next code
While pointing your UPRC at the screen, press and hold the Power button until the screen switches off
Programming Using Learning Mode
You can also program your UPRC by using the learning mode if you still have the original remote.
Simply place the two remotes an inch apart with the tips pointing towards each other.
Press and hold the Left and Right arrow keys for 3 seconds simultaneously, then follow the following steps:
Press the key you want to customize on your UPRC. A status LED will blink.
On the other remote, press and hold the key you wish to your UPRC to learn.
Repeat the above steps until your universal projector remote is fully customized.
If the learning is successful, the status LED will flash once, and if it is unsuccessful, it will flash thrice.
Once done with customizing, wait at least 30 minutes before exiting the learning mode.
Some universal projector remotes do not require setting up any keycodes because the remote auto searches the codes. It automatically scans one code at a time until it finds one that works for your remote.
The remote user guide will always indicate whether or not you need to enter a code manually.
If your UPRC requires no programming, once you insert batteries, you can begin using it immediately.
Best Universal Remotes for Projectors
The market is flooded with plenty of universal projector remote controls, but few are of good quality. The key to landing a good remote is to avoid the cheap ones at all costs.
The cheap universal remotes hardly have the correct codes, and when they do, they only have basic control functions.
Here are three universal remotes for projectors that we consider to be the best in the market currently:
1. SMK-Link Universal Projector Remote Control
Last update on 2023-09-14 / Affiliate links / Images from Amazon Product Advertising API.
The SMK-Link universal projector remote is the world's first universal remote for projectors.
It pairs with both LCD and DLP projectors and is compatible with most popular brands like Epson, Canon, Casio, BenQ, Dell, Hitachi, Optoma, Panasonic, LG, JVC, Infocus, Sony, Sanyo, Sharp, Toshiba, Yamaha, Smart, Viewsonic, Plus, Pioneer, NEC, Mitsubishi, Vivitek, Samsung, Sanwa, Polaroid, Polyvision, [roxima, Promethean, Acer and Boxlight.
SMK-Link universal projector remote supports major projector functions and can be used for both portable and installed projectors.
It takes a pretty short duration to learn the ins and outs of this universal projector. And the best part is that you can customize it by playing around with the codes and the instructions given.
There are two versions out so far of this remote. Version 1, the first version, and Version 2, which is the latest version and is indicated as "V2".
Version 2 is the most recommended because of its high compatibility and adaptability. It programs using five-digit codes.
To tell whether it's a V1 or V2, check the bottom side label. It is usually indicated V1 or V2.
You can check out the user guide for version 2 here and a list of projector codes here as well.
Universal Projector Remote Control
2. EWO'S Universal Projector Remote Control for Epson projectors
Universal Projector Remote Control for Epson Home Cinema, Powerlite, EB-, EX, VS, H, BrightLink, EMP- Series Projectors
Farther transmitting distance, stable performance. Replaces your damage or old one and covers all...
Easy to use, No programming or setting up required.
Compitable Models: for Epson Home Cinema Series, Powerlite Series, EB- Series, EX Series, VS Series,...
Last update on 2023-09-14 / Affiliate links / Images from Amazon Product Advertising API.
EWO'S Universal Projector Remote Control is another affordable yet efficient universal remote that you can use. It is specially designed to be used for Epson projectors.
It is compatible with several models, including the Powerlite series, EB series, Home Cinema series, VS series, EX series, BrightLink, EMP series, and the H series.
Similar to the Yoosoo Universal Projector Remote Control, it has a longer transmission range and a pretty stable performance.
Additionally, it's easy to use. There is no setting or programming required. You only need to insert 2 AA batteries, power it on, and you are good to go.
3. Updated SofaBaton U1 Universal Remote
Sale
Last update on 2023-09-14 / Affiliate links / Images from Amazon Product Advertising API.
The Updated SofaBaton U1 Universal Remote is a powerful universal remote that controls up to 15 devices including projectors. It supports over 500k plus models from over 6000+ brands.
What we liked about the SofaBaton is that the configuration is super easy, with just one button settings- no pairing devices with complex codes. You can also use the Learn function to code, which is super simple as well.
We also loved how quick their customer service is in responding to queries. Should you get stuck when configuring or encounter any challenges, you can be sure of not waiting for days to get help.
SofaBaton performs comparatively well to its competitors like Logitech's Harmony. It also comes at such an affordable cost for a remote that replaces 15 other remotes and the IR range is pretty decent.
Universal Projector Remote App
You can try the Universal Remote Control App that you download and operate from your Android phone if you are all about convenience. With the App, you can be sure of always having a projector remote with you at all times.
Even though some projectors may not support a virtual remote control, most popular brands like Samsung, Sanyo, Pioneer, Phillips, Vivitek, Epson, among others, do.
Universal projector remote app functions just like regular remotes do. It has all the basic and few advanced functionalities.
It is also easy to use as well as set up. You only need to download, select your projector brand and start using it.
To use this App, you will need to have a built-in InfraRed blaster to transmit InfraRed signals from your phone to the projector.
Conclusion
If you own multiple projectors, investing in a universal projector remote is perhaps the best decision you will ever make.
It's a saver! It makes life easier, saves on time, reduces clutter, and most importantly, saves on money.
With the help of our step-by-step guide, you should be able to connect your UPRC to your projector pretty fast.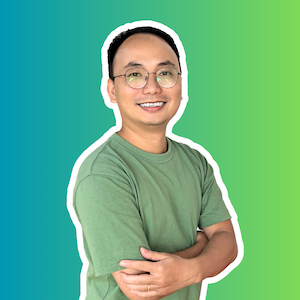 Vance is a dad, former software engineer, and tech lover. Knowing how a computer works becomes handy when he builds Pointer Clicker. His quest is to make tech more accessible for non-techie users. When not working with his team, you can find him caring for his son and gaming.