What To Know
A laptop's 1080p screen doesn't determine its ability to support a 4K monitor; check the computer's video card and HDMI standard.
Ensure your laptop has a capable graphics card (e.g., Nvidia 600 series or above) and a suitable CPU (like mid-range i5 8th gen or greater) for 4K monitor compatibility.
To verify 4K support, access Device Manager, view the graphics driver, and confirm the max resolution on the official product page.
Want to check if your 1080p laptop supports a 4K monitor? While built-in 4K screens may not be ideal for every laptop due to size and power constraints, using an external 4K display can elevate your viewing experience. Dive in to determine if your laptop can handle the upgrade.
Can I Use a 4K Monitor with My Laptop?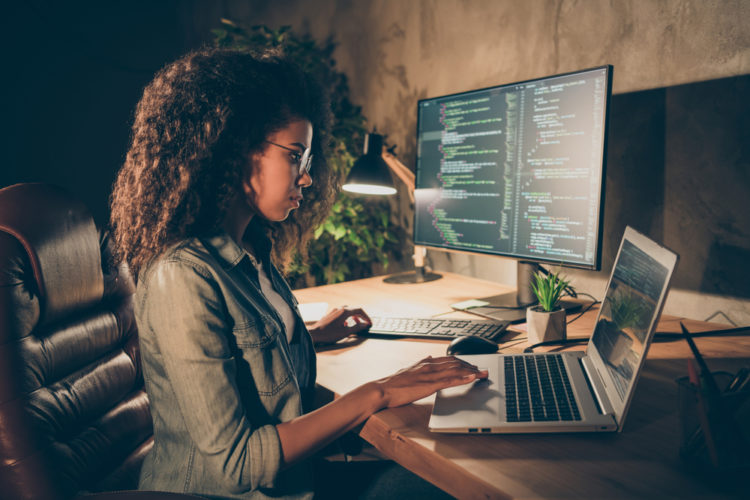 Yes, you can use a 4K monitor with your laptop, even if it's got a 1080p screen. Just find out whether the computer's video card is up for it.
Also, check the rate at which your laptop's HDMI port can output information or what HDMI standard the port is.
Most laptop computers use HDMI 1.4, which supports 4K at 30 Hz content. If your laptop sports an HDMI 2.0 port, you could output an external monitor 4K content at 60 Hz.
If your computer doesn't have an HDMI port, which is how it is with MacBooks, leverage the laptop's USB Type-C port to use Thunderbolt or DisplayPort over USB C.
On the chipset front, a laptop with an i5 Intel processor or an equivalent chip will be able to carry a 4K monitor's load. But it still pays to check.
If, however, you're planning to play games in 4K, make sure your laptop is relatively robust, or preferably a gaming laptop with a solid graphics card.
What are the Requirements to Connect a 4K Monitor to a Laptop?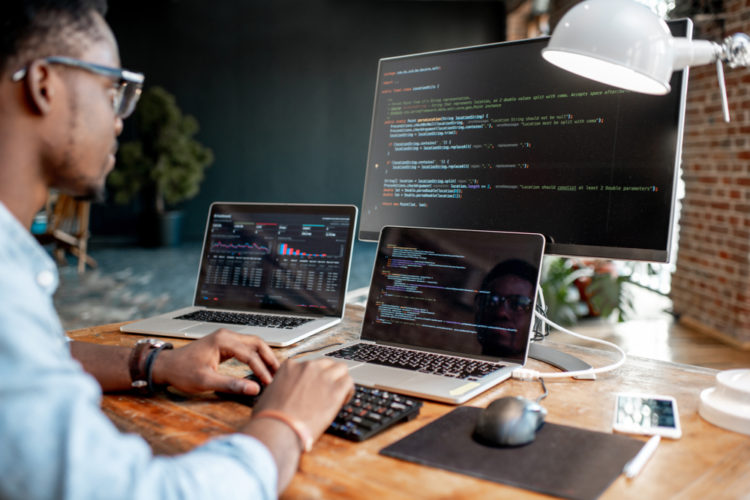 Most people with a 4K monitor have a desktop PC with a relatively beefy GPU to boot.
If you're looking to power your 4K monitor with your laptop's guts instead, ensure your portable device has the appropriate hardware to run the show.
The previous section glazed upon a laptop's hardware connecting to an external 4K monitor. Below, we throw more light for greater understanding.
1. An HDMI Cable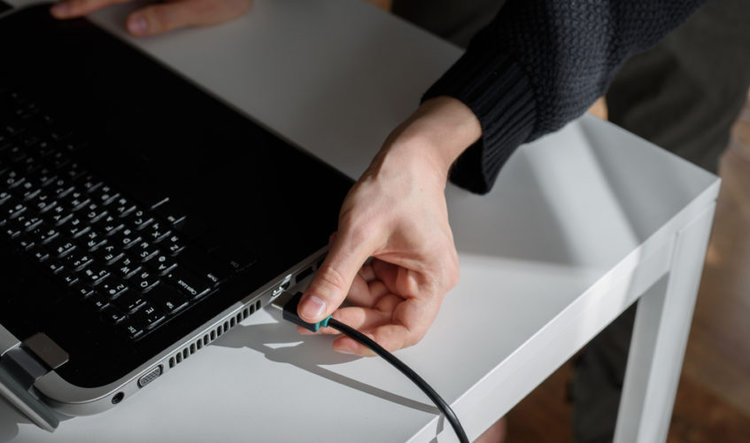 Before delving into the setup's true technicalities or hardware requirements, ensure you've got an HDMI cable handy.
After all, you cannot link your 4K monitor and laptop wirelessly.
Make sure the HDMI cable is at least the "premium high speed" kind so that you can push data at a rate of up to 18 Gbps so that it's accommodative of 4K streaming at 30 Hz at least.
You can also use a DisplayPort cable or a USB Type-C cable with Thunderbolt, provided the computer has the required ports or you have an adapter going.
2. A Capable Graphics Card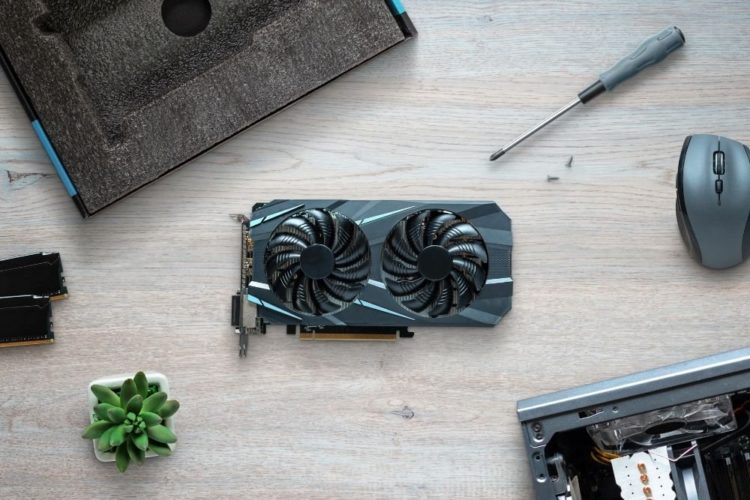 For a laptop to power an external 4K monitor, its graphics card plays a vital role. Your laptop's central processor and RAM take a backseat when powering a 4K monitor.
To highlight the video cards suitable for the job, ensure the graphics card is part of the Nvidia 600 series or above that. AMD Radeon chips belonging to the 7700, 7800, or 7900 series or greater will be adequate.
The Radeon R7, R9 270, or later support 4K monitors if talking about AMD integrated graphics. On the Intel front, Intel UHD Graphics can output 4K.
However, Intel HD Graphics will not work even if your computer is powered by the best or latest CPU and has plenty of RAM.
Kindly note the aforementioned graphics processors support 4K content streaming. They may not be capable of 4K gaming as the screen's refresh rate and other requirements go up for gaming.
Your laptop needs a discrete video card to support 4K gaming on an external monitor. Even dedicated graphics may not be sufficient, as 4K gaming can be pretty power-hungry.
3. A Relatively New CPU and Sufficient RAM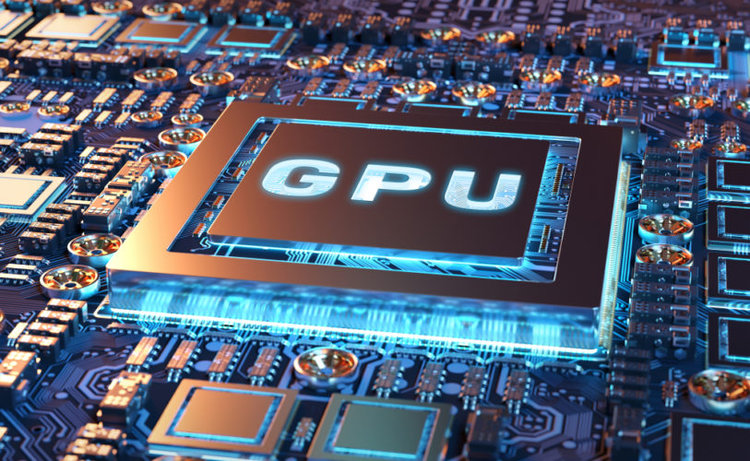 The laptop's graphics card certainly plays a significant role, but that doesn't imply the CPU is not part of the equation.
You need a relatively recent CPU to pair well with the powerful graphics card. For Intel CPUs, ensure it's a mid-range i5 8th gen processor or greater.
If your laptop is AMD CPU-based, the minimum requirement is a Ryzen 3000 or Ryzen 5000 series chipset.
It's hard to pinpoint a particular CPU since there are too many to list them all here, and newer, more powerful versions come up regularly.
A vital yardstick to traverse the CPU terrain is the number of cores the processor packs. The higher the number of cores, the better the performance.
A four-core CPU is usually good enough if the GPU is par for the course. However, you can be confident of the performance with a six-core CPU because it's also likely to be paired with a more robust GPU.
As far as memory goes, 8 GB of RAM is the bare minimum. A memory of 16 GB is ideal, and 32 GB is more than optimal but not overkill.
4. Check I/O Ports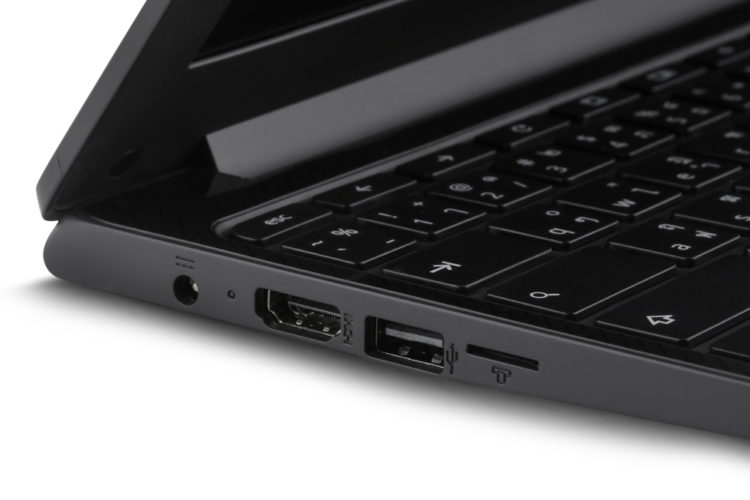 As mentioned earlier, you may leverage your laptop's HDMI port, DisplayPort, or Thunderbolt-powered USB Type-C port.
The HDMI port must be 1.4 or higher, while DisplayPort must be the 1.2 version or later. The Thunderbolt port must be version 2 or greater.
Thunderbolt 2 can support one 4K monitor at 60 Hz. If your laptop incorporates Thunderbolt 3 or 4, it's good enough to power a 4K monitor at 120 Hz or two 4K monitors at 60 Hz refresh.
5. Make Sure the Monitor's Up to Snuff Too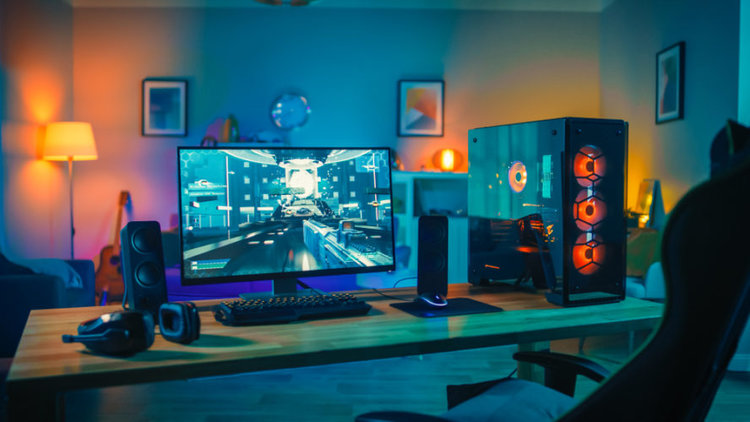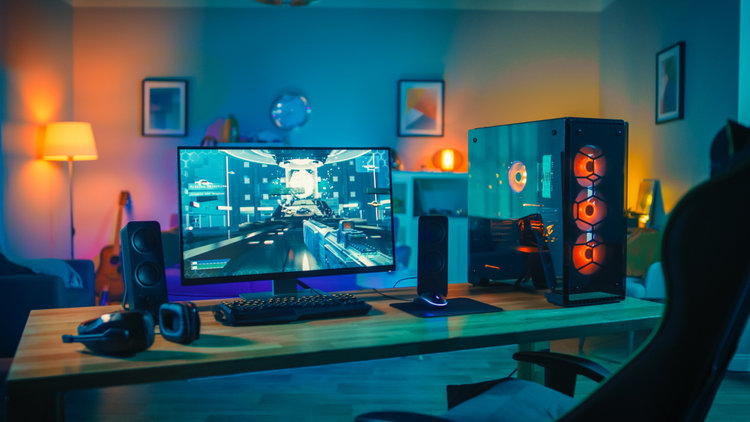 For the laptop-4K monitor dance to happen, the monitor must also show intent or be equipped with the necessary hardware.
The 4K monitor should have a panel refresh rate of at least 60 Hz. On the connectivity front, it must have the required number of DisplayPort 1.4 and HDMI 2.0 ports.
How Do I Check If My Laptop Supports a 4K Monitor?
A laptop with a 1080p screen doesn't say much about the device's hardware capabilities.
The GPU inside could be capable of supporting a much more pixel-dense screen. It doesn't do 4K on your laptop because the display is limited in that regard.
When 4K content plays on the 1080p screen, the laptop resizes the 4K visuals to Full HD. However, the movie or show would look sharper than regular 1080p images.
But those are technicalities confined to your laptop.
To check if your portable PC supports a 4K monitor, here are the steps:
Open Device Manager on your laptop. (Type the term in the Windows search box to locate the program.)
In the Device Manager window, click on the arrow before the "Display adapters" option to reveal your computer's graphics driver.
Note down the driver's name and search online for the specific model.
Click on the graphics' official product page. Make sure the page you're on is for the graphics card meant for your laptop's CPU.
On the page, look for the resolution details next to or under the "Max Resolution" section. If it says "4096 x 2304 @ 30 Hz", the device supports 4K at 30 Hz on an external monitor.
The resolution information would usually be mentioned separately for HDMI, DisplayPort, etc. And the resolution numbers could vary based on the version of the particular I/O port your laptop has.
How Do I Get the 4K Resolution on My Laptop?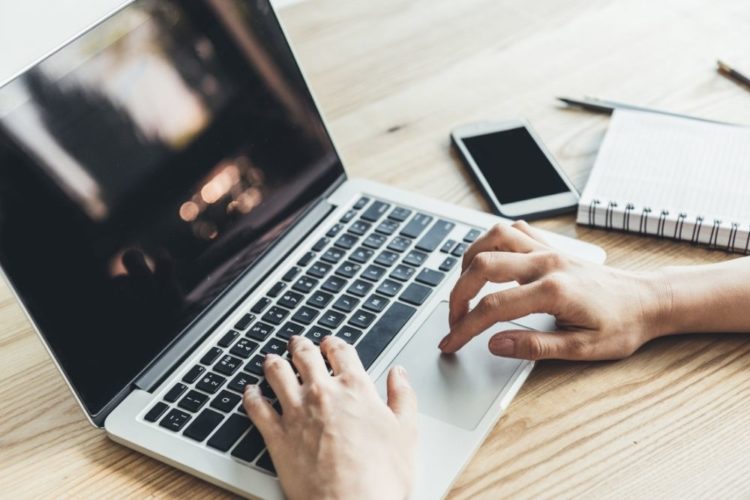 To get 4K resolution on your laptop, make sure the display is 4K to begin with. If it is not, you are stuck with it. You cannot make it 4K through software or anything else.
If, however, your laptop's screen is 4K, but it has been set to 1080p or 2K by default, you could change it to 4K in its settings.
Open the Settings page.
Click on Display and look for the "Display resolution" option under the "Scale & layout" tab.
At the far right of the section, you'll see a drop-down box mentioning the device's current display resolution.
If it's not 4K, click on it and select 4K to see the changes take place.
Close the window.
The above steps apply to Windows 11. The instructions may vary slightly if you're on Windows 10 or significantly differ on an older Windows OS.
By the way, there are no MacBooks with a native 4K display.
FAQs
1. Do I need a 4K laptop to use a 4K monitor?
No, you do not need a 4K laptop to use it with a 4K monitor. If your laptop's graphics card is robust enough or supports a 4K monitor, your 1080p laptop will let you connect to and use a 4K monitor.
2. Do DisplayPort and HDMI ports support 4K?
Yes, both DisplayPort and HDMI ports support 4K. Based on the version, however, the refresh rates could vary. For instance, HDMI 2.0 supports 4K at 60 Hz, but HDMI 1.4 doesn't.
HDMI 2.1, on the other hand, pushes the refresh rate bar much higher, supporting 4K at 120 Hz and even 8K at 60 Hz.
Comparatively, DisplayPort is usually a generation or two ahead in performance, with support for 4K at 60 Hz refresh starting at the DP 1.2 level itself. With DP 1.4, the bandwidth threshold goes up to 32.4 Gbps, providing support for 4K at up to 120 Hz.
DisplayPort 2.1, on the other hand, is truly next-gen. It's superior to HDMI 2.1 and is the standard for future streaming requirements.
Conclusion
4k resolution looks great when playing games, watching movies, editing videos, or just for casual use.
Therefore, your desire to pair your laptop with a 4K monitor or curiosity to learn if the combination works is entirely rational and understandable.
However, 4K video resolution is not the be-all, end-all. You must also consider the screen's frame rate or whether your laptop can support 4K at a specific refresh rate, as discussed in brief earlier.
Although not significant on paper, the jump from 4K at 30 Hz to 4K at 60 Hz is substantial—and more remarkable is the leap from 60 to 120 Hz.
Your laptop may not be able to handle 4K at 120 Hz. You'll need a desktop GPU for that. Your portable PC may even struggle to run 4K at 60 Hz refresh.
Therefore, when trying to connect your laptop to a 4K monitor, know what your computer is truly capable of and do not push it beyond its limits, wrecking the entire experience in the process.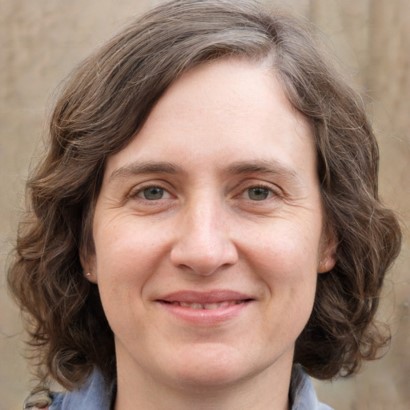 Catherine Tramell has been covering technology as a freelance writer for over a decade. She has been writing for Pointer Clicker for over a year, further expanding her expertise as a tech columnist. Catherine likes spending time with her family and friends and her pastimes are reading books and news articles.