As the name implies, the picture-in-picture (PIP) feature lets you overlay a small screen over the primary visual.
It's a handy feature when switching channels or wanting to keep an eye on the scoreboard while watching your favorite show.
PIP also lets you see who's at the door beckoning by popping up your smart home camera feed on your TV screen.
The PIP feature is usually available in TV receivers, smartphones, personal computers, etc. Content streaming devices also have the feature built-in.
But do Fire TV devices support PIP too? Is there support across all Fire TVs (sticks, cubes, etc.)?
Yes, Fire TV devices support PIP, but not all. The Fire TV hardware devices, such as the Stick 4K Max and Fire TV Cube, support the feature.
Before buying, ensure you check for compatibility.
However, the option only lets you view camera feeds. You cannot do split screens or a small screen in the corner playing media content.
Read on to learn how to set up PIP on your Fire TV device and connect it with a Ring Doorbell or other Alexa-compatible smart home camera.
Which Fire TV Devices Support the PIP Feature?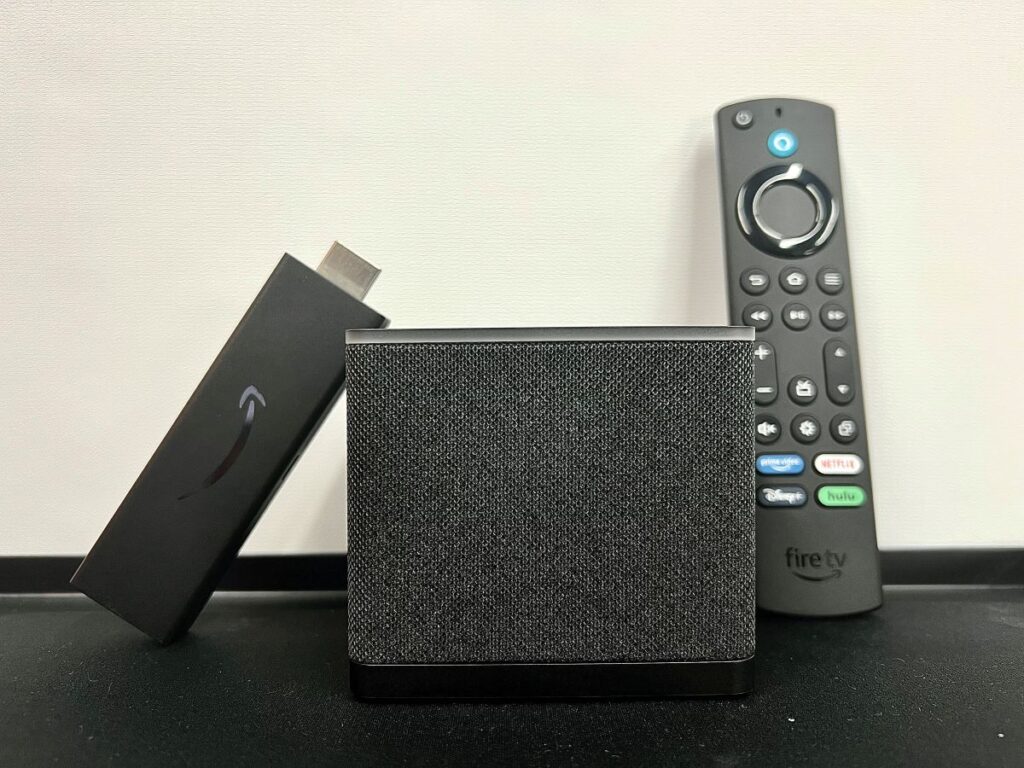 The picture-in-picture feature of Fire TV devices is a great way to keep a check on things outside your door. The smart camera that pairs with the Fire TV through Alexa can also be used indoors as a pet cam or baby monitor.
Some of the Fire TV devices that support the PIP feature include:
Fire TV Cubes
Toshiba M550 Series TV
Fire TV Stick 4K Max
Fire TV Omni/Omni QLED Series TVs
Fire TV 4-Series
However, it's worth noting that the above list of compatible devices provided by Amazon might not be exhaustive. In my personal experience, even the Fire TV Stick 4K (not 4K Max) supports the PIP feature, suggesting that there might be other compatible Fire TV models not mentioned on the official list.
How to Set Up Your Security Camera (Ring Camera) For PIP?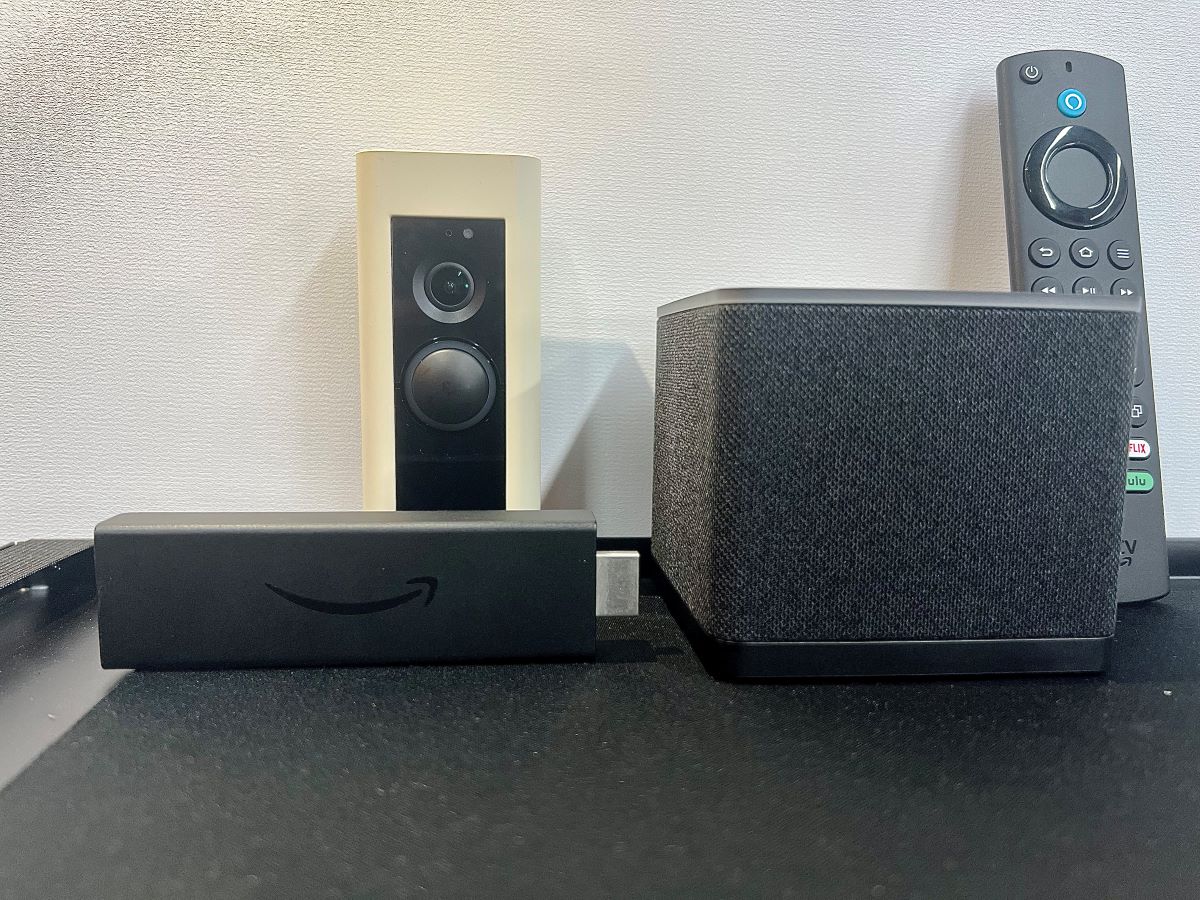 Since setting up PIP on a Fire TV is purely for home security reasons, you'll need a smart home camera and the Alexa app to link the Fire TV to the camera wirelessly.
If you're using the Ring Video Doorbell, you'll need to connect it to the Ring app first (see detailed guide for each Ring Doorbell model here) before following the steps below to link Ring and Amazon Alexa apps together, and then, showing PIP screen on your Fire TV device:
Download the Ring – Always Home (iPhone, Android) and Amazon Alexa (iPhone, Android) apps on your phone or tablet.
Open and sign in to your Amazon Alexa app.
On the home screen, tap the More sign on the bottom right and then tap Skills & Games.
Press the search icon on the top right. Type "ring" and press the Enter/Return key to search.
Tap Ring and then Enable to Use.
Tap Enable Skill and Link Accounts.
Sign into your Amazon account. Next, log into your Ring account. Tap Authorize to link your Ring account.
Next, tap Discover Devices. After Alexa discovers your Ring camera, tap Set Up Device.
Note: if you've already connected your Ring Doorbell to the Ring app, the Amazon Alexa app will automatically find your Ring camera.

Select Outside (or anywhere to your desire) to determine the camera's location and tap Add to Group.
Next, go to Devices > Cameras, and select your Ring Doorbell.
Locate and select the Settings icon at the top right corner, then enable Doorbell Press Notifications.
You can also choose which devices besides your smartphone to show up notifications whenever someone presses your doorbell in Announcement Devices settings.
Your Ring Doorbell is now connected.
Turn on your Fire TV and press your Doorbell. A small screen will appear, showing who's at the front door while you continue to use your Fire TV.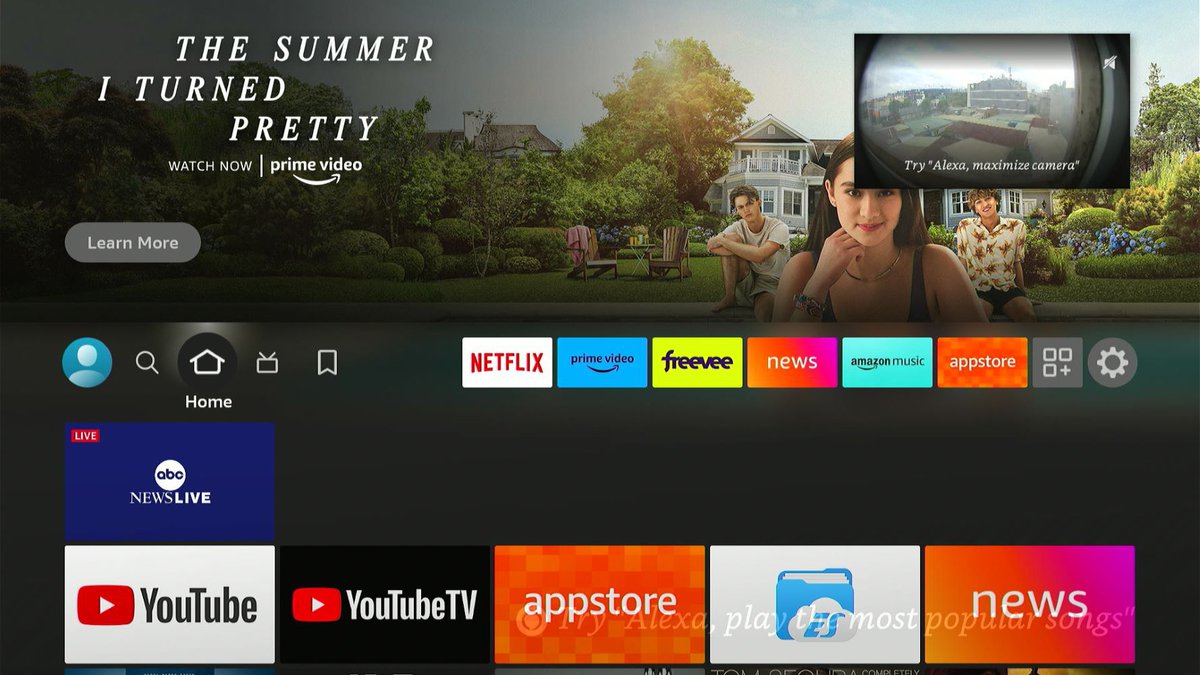 To pull up the camera view yourself, long-press the Alexa button on your Fire TV remote and say, "Show front door." A small window shall pop up on your TV showing the view. You may use voice commands to see and control the feed.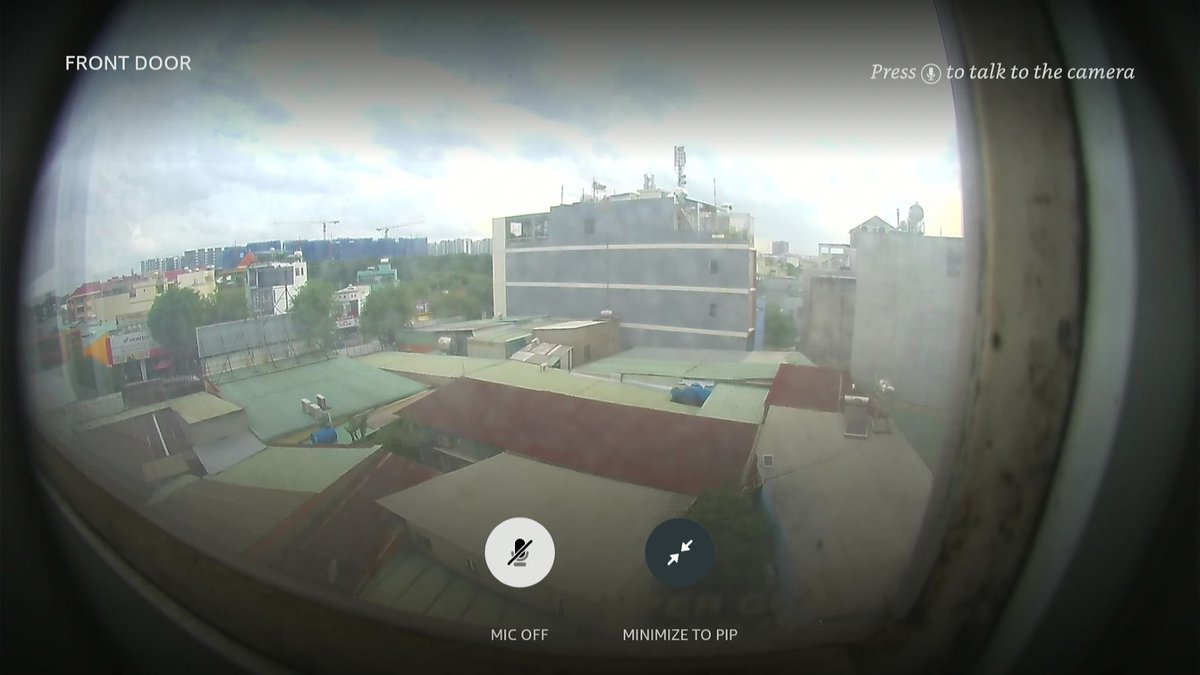 If your TV is not on when the Ring Doorbell senses a visitor, get notified on your smartphone (iPhone or Android) or other devices (tablet) connected to the Ring device.
Upon receiving the notification, open the app to see the live Ring doorbell video feed and interact.
How to Set Up Your Security Camera (Non-Ring Camera) For PIP?
The Fire TV PIP feature can be set up with any camera that supports Alexa. A few other compatible camera brands include Wyze, Arlo, and Nest.
If you use one of the three cameras mentioned below, read on to learn how to set them up.
Google Nest
1. Have your Amazon Alexa app and Nest camera set up and linked to each other. For setup instructions, watch this video:
How To Set-Up and Install Your Nest Cam
2. Once set up, open the Alexa app on your phone. Tap More, and select Skills and Games. You can also tap the menu sign at the top-left to choose the Skills and Games option.
3. Type "google nest" and search.
4. Select the Google Nest skill that pops up and tap Enable to Use.
5. Toggle on Turn on access to your home's information and Allow Amazon Alexa to access and use your camera's livestream on the Partner Connections Manager page.
6. Choose your Google account to pair with Alexa.
7. After linking your Google Nest camera to Alexa, close the screen and tap Discover Devices.
Now you can ask Alexa to show your Nest camera's live feed on your Fire TV or any Alexa-enabled device. Watch the video below to see how it's done:
How To Connect Nest Cam to Alexa
Note: Google Nest has its equivalent to Amazon Alexa smart home automation, called Google Home.
Wyze
Not all Wyze cameras support Alexa due to hardware limitations, but most do. Here is a list of compatible Wyze devices.
Regardless, here are the steps to set up your Wyze camera:
1. Download the Wyze app (iPhone, Android) on your phone and connect it to your camera. Watch this video to learn how to set them up:
2. Check whether your Wyze camera is connected to the app and the camera firmware is the latest.
3. Open the Alexa app on your phone. Tap Menu and choose Skills & Games.
4. Type "wyze" in the search bar.
5. Choose Wyze and hit Enable.
6. Log in to your Wyze account to authorize Alexa to use your Wyze cameras.
7. Tap Discover Devices to let Alexa find your camera.
8. Next, follow the on-screen prompts to complete the setup.
Here is a video demonstration:
HOW TO USE WYZE CAM WITH ALEXA
Arlo
1. Download the Arlo (iPhone, Android) and Alexa apps. Connect your Arlo app and camera. Watch this video to learn more:
Arlo Essential Spotlight | How to Install
2. In the Alexa app, choose Skills & Games and search "arlo."
3. Select Arlo and tap Enable to Use.
4. Log in to your Arlo account to link it with Alexa.
Watch the video below for visual instructions:
How to connect your Arlo Secure and Amazon Alexa accounts
If using another camera, their setup instructions should be similar.
How to Turn Off PIP Feature on the Fire TV Devices
To turn off the PIP feature on your Fire TV devices, do the following:
Long-press the Fire TV remote's Home button. The tiny window will enlarge and move to the center of the screen.
You may now opt to go full screen or close the window using the remote navigation buttons.
You can also use voice commands too close or enlarge the PIP screen.
Several Voice Commands to View and Manage Your Security Camera
As mentioned earlier, you can voice-activate and instruct your Alexa. The following are some common voice commands:
Show my camera
Switch to picture-in-picture
Switch to full screen
Close picture-in-picture
Start your first command with "Alexa" to wake the device. Once activated, you can blurt out instructions or ask questions without saying aloud the Amazon assistant's name.
Note that Alexa may not comprehend abbreviations. If you say "PIP" instead of "picture-in-picture," it may not understand.
If you don't know what or how to say a particular command, you can always refer to Blueprints or just ask Alexa. Also, check out the Blueprints section under Menu in your Alexa app for an exhaustive list of commands.
If you'd like a video guide about the same, check out this video:
Alexa Blueprints Skill - Custom Alexa Responses and Skills
Conclusion
Although picture-in-picture is not as common in TVs as it was years ago, it's a handy feature nonetheless.
Back then, PIP allowed users to watch the content of two distinct channels on the same screen simultaneously.
The popularity of that provision waned, and TV manufacturers, as a result, started focusing more on other aspects, such as screen quality, aesthetics, smart features, etc.
The Fire TV takes a leaf out of the current status of PIP, restricting the PIP capabilities on its devices to surveillance reasons alone.
If you were unaware that your Fire TV device could do that, you know now and how.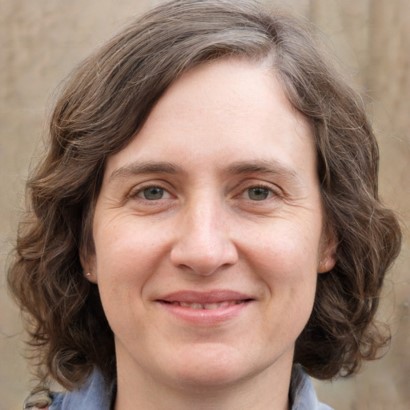 Catherine Tramell has been covering technology as a freelance writer for over a decade. She has been writing for Pointer Clicker for over a year, further expanding her expertise as a tech columnist. Catherine likes spending time with her family and friends and her pastimes are reading books and news articles.