Picture this: It's a cozy evening, and there is nothing else you'd rather do than dive into the world of (HBO) Max on your Roku streaming stick. You pick your favorite program while eagerly adjusting to sink into the show.
But wait, there's a glitch somewhere! Every time you hit play, you get a momentary pause, which takes you back to the HBO main screen. You begin to get frustrated as this issue seems exclusive to your Roku device.
Rest assured; you're not alone in this digital problem. A lot of users have faced the same hiccup in their streaming journey. The root of this inconvenience likely lies in Roku's domain. The HBO Max app, now Max, is acting up, but don't worry; there's a reliable fix for this problem.
In this article, we'll walk you through a straightforward method to regain seamless access to Max on your Roku device, whether a player or a TCL TV.
1. Update Your Roku Player/TCL Roku TV Software
The first step to troubleshoot your Roku device so you can continue to get access to (HBO) Max is to update the Roku Player software.
According to many Roku users in the community, the problem is most likely from Roku itself. And a simple Roku software update could give your device the fix it needs.
To update your Roku/TCL Roku TV, follow the instructions below:
Open the Settings menu.
Head to System.
Navigate to Software update/System update.
Go to Check now.
Install any updates.
2. Change Your Account Password
Another workaround to allow you access to (HBO) Max on your Roku is to change your account password. Here is a small step to guide you on changing your Max password.
Head over to (HBO) Max and log in to your account.
Click on your Profile at the top right corner of the screen.
From the dropdown list, select Account.
Choose the option to change your password to something different, then click Save.
Once done, try logging into the (HBO) Max channel on your Roku device to see if it works.
If you have forgotten your password, here's a simple step-by-step guide to help you rectify that on either your phone, tablet, or computer.
Launch (HBO) Max on your device or visit their website.
Choose the Sign In option and click Forgot Password? on the sign-in screen.
Enter the email associated with your Max or HBO Max account and select Submit.
Keep an eye on your inbox for a Password Reset email sent by Max. Typically, it should arrive within a few minutes.
Open the Password Reset email and select Reset Your Password.
Enter a new password and choose Create Password.
Now, sign in to Max using your account email and the new password you just set.
If you have yet to receive a Password Reset email from [email protected] within a few minutes, head to the Can't reset password section for further assistance.
3. Reboot Your Router and Restart Your Roku/TCL Roku TV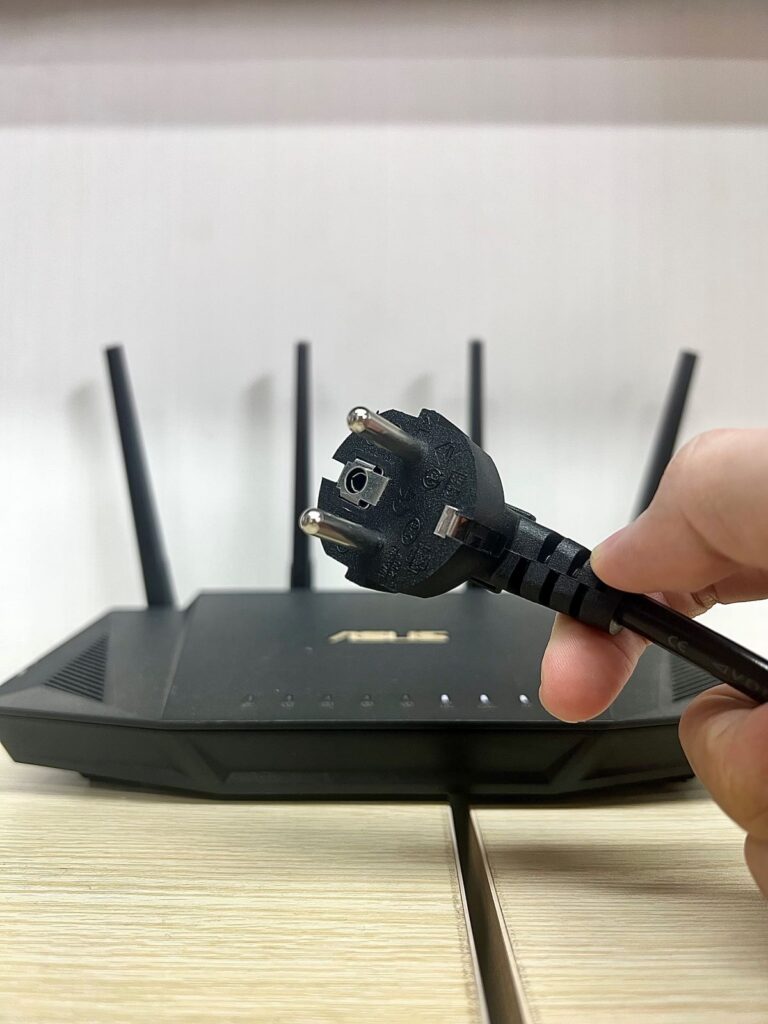 According to a Reddit user who faced the same issue and fixed it by restarting his devices, you can also use the same method to work around this problem from the Roku settings. Follow our simple step-by-step guide below to do this:
To do this, unplug your Roku device for 30 seconds, then replug it.
From the Home screen, use the top button to highlight and access the Settings menu in the left sidebar.
In the menu, scroll up to find and select System.
Then, locate and choose System Restart.
Finally, select Restart to initiate the Roku restart process.
Launch the Max app to try again.
4. Reinstall & Restart the Max App (Also Clear Up Some Space For Your Roku)
One user found a workaround to resolving (HBO) Max issues on his Roku device; we recommend you follow the steps below to try it out.
Step 1: Remove and Reinstall the Channel
Navigate to the channel button on the Roku home screen.
Press the asterisk (*) key on your remote to access the options menu.
Choose Remove channel to uninstall HBO Max.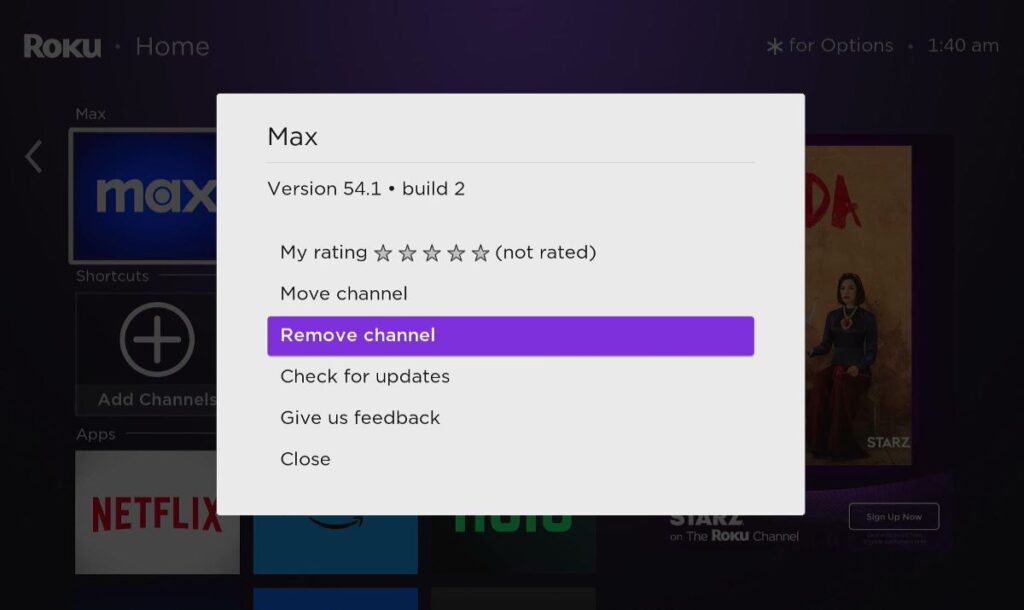 Step 2: Perform a System Restart
Go to Settings on your Roku device.
For Roku Players, select System > System restart.
For Roku TVs, choose Power > System restart.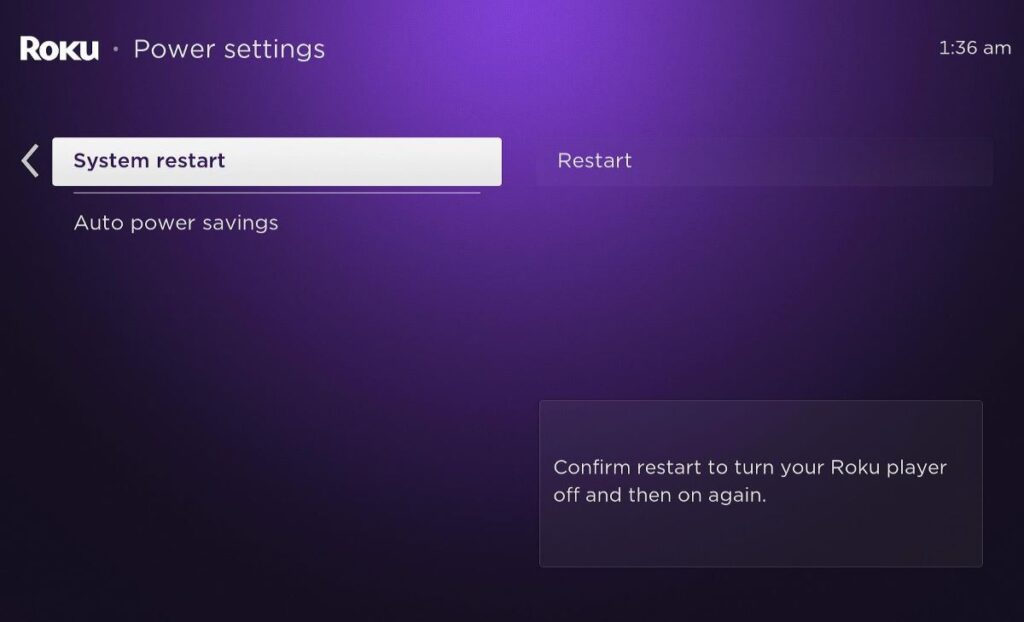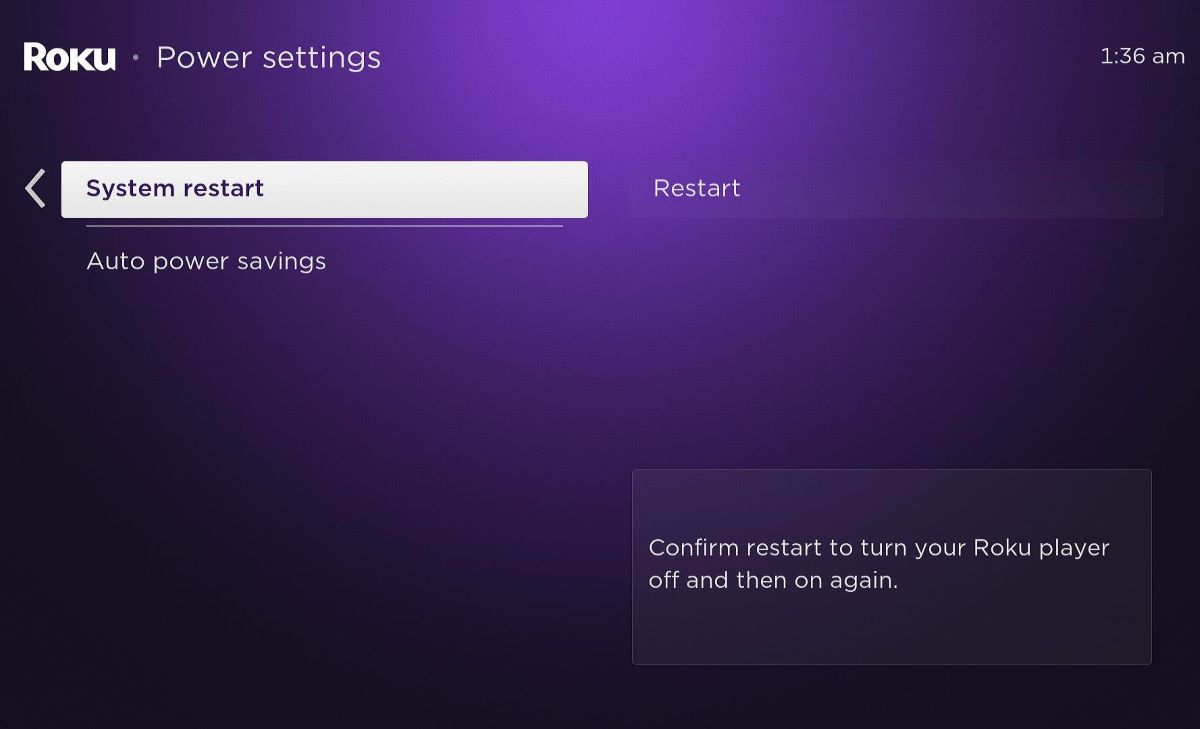 Step 3: Add HBO Max Back
Once your player or TV restarts, head to Add channels on the Home screen.
Reinstall HBO Max by adding the channel back.
Note: You may remove other unused channels (in case your Roku is almost full); a user here found it useful and worked for them when doing so.
5. Update the Max App
(HBO) Max has a team to fix bugs if too many users complain about a specific problem. So, there's a probability that they have released a new update to fix this particular issue. Let's walk you through the simple steps to update your (HBO) Max:
Navigate to the (HBO) Max channel button to ensure you use the most recent version.
Press the asterisk (*) button on your remote control to access the options menu.
To get the most recent version, choose Check for updates, and install one if any.
Restart your Roku TV or player after updating.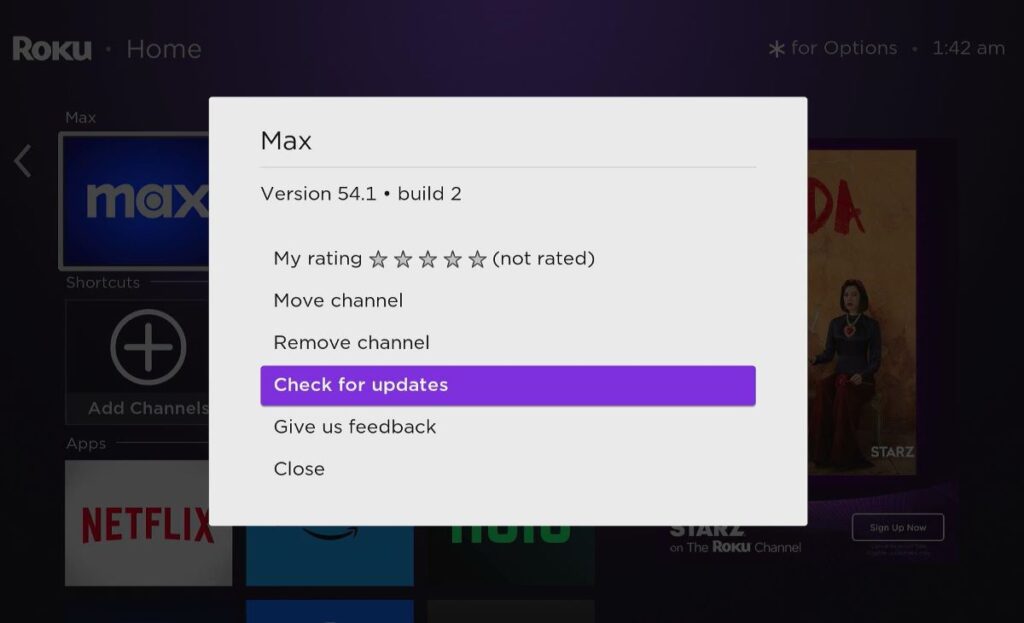 6. Cast Max From Your Laptop/Smartphone onto Your TV
If the problem persists after you have tried all the workarounds above, the issue will probably remain until either Roku or Max release their debug update.
And if that happens, you can cast content from your (HBO) Max account on your laptop or smartphone to your large-screen TV.
We have a comprehensive article explaining the process of casting from your laptops and smartphones; check them out!
7. Get Another Streaming Device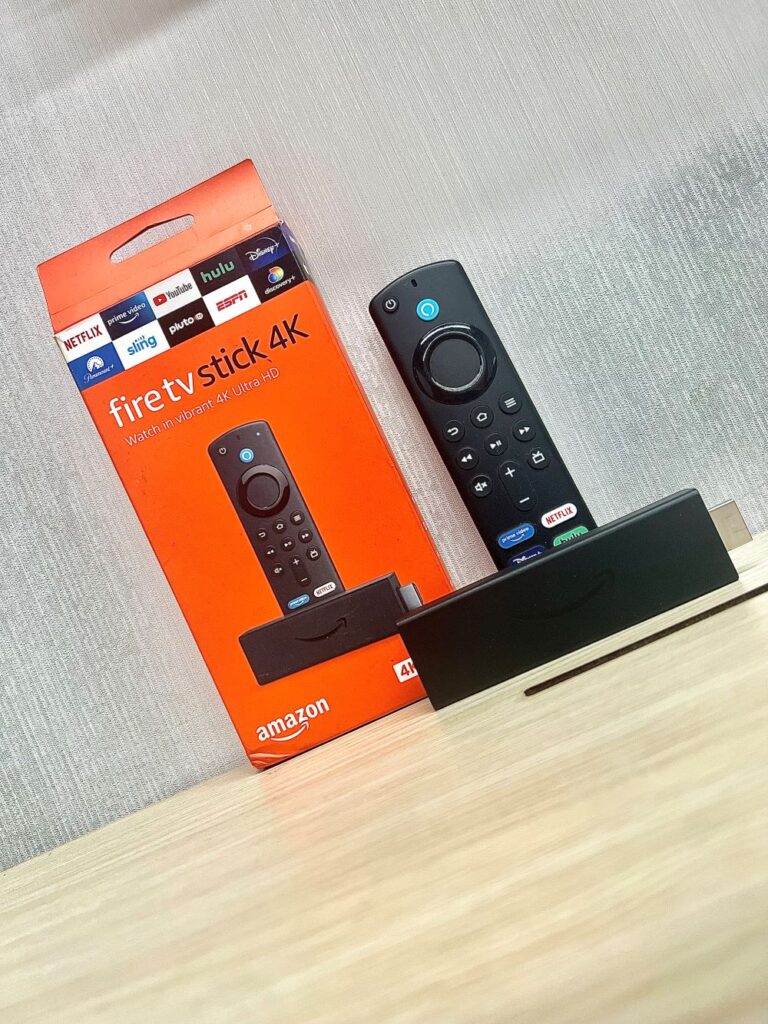 Many users have fixed this problem by purchasing an Amazon Fire TV Stick and have successfully accessed (HBO) Max.
We recommend buying an Apple TV stick instead, as it comes with the most accessible and satisfying user experience in the market.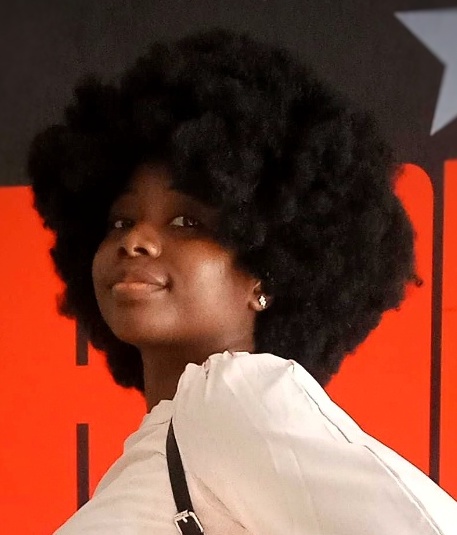 Gabriella 'Diogo is a content writer with a vested interest in tech hardware and equipment. She shares her knowledge and processes in an easy-to-grasp, lighthearted style. When she's not testing or researching device performance, you'll find her writing short stories or rewatching episodes of her favorite sitcoms.