Movie night should go off without a hitch, but your TV constantly freezing can make an hour-long movie seem never ending.
You can only catch every other word the characters are saying and the constant glitches are making you want to chuck your TV out the window.
Take a breath. There is a solution.
Your TV could be freezing for a variety of reasons, but luckily most of them are easily fixable.
Why does your TV keep freezing? What can you do to make your TV stop freezing?
Keep reading to find out!
1. Your Wi-Fi Connection Is Weak
If you're streaming content on a smart TV or a connected device, a slow internet connection could cause the video to constantly buffer.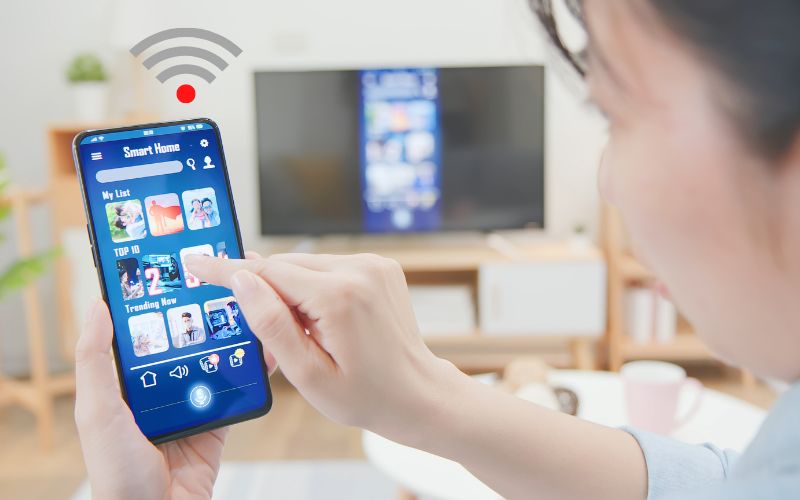 Check your Wi-Fi router's LED bars to see how strong the connection is. If it's low, consider rebooting your router by leaving it unplugged for at least 15 seconds, before plugging it back in and restarting it.
Routers take a few minutes to start up again and establish a secure connection, so be patient.
Try moving the router closer to your smart TV or other streaming devices. If possible, plug your router into the device's ethernet port.
Disconnect any other devices that are not in use from the Wi-Fi to free up the router's bandwidth.
If the Wi-Fi connection is still weak, consider using a hotspot to see if it's any faster. Note that this will quickly drain your mobile data since streaming, gaming, and music all consume a lot of data.
2. Your Satellite Signal Is Weak
A weak satellite signal may be causing your TV to freeze, especially if you've recently experienced thunder, lightning, or hail storms.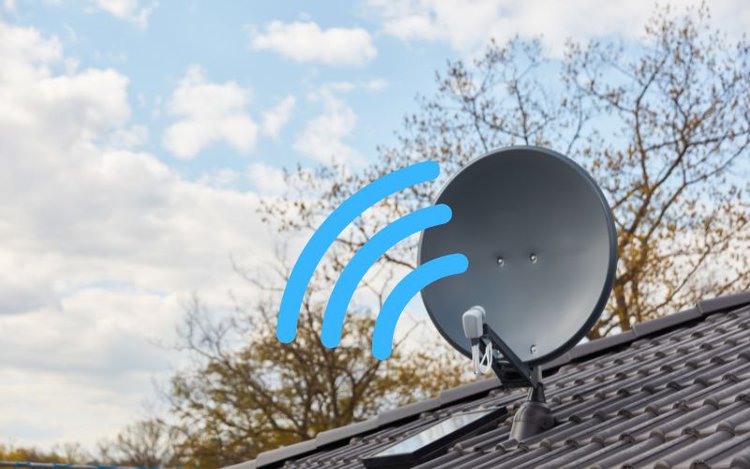 Try rebooting your satellite dish by leaving it unplugged for 10 minutes, then plugging it back in.
Reposition your satellite dish, as strong winds or rain could have moved it.
Check all of the satellite's cables, making sure they're secure and properly positioned.
Since satellite cables are exposed to the elements, they may have suffered water or ice damage, or been chewed on by pests. Make sure that none of the cables are torn or worn, and replace them if needed.
3. Your Cables Are Loose
Check that your TV's cables are securely fastened to their correct ports.
If your TV uses coax or VGA cables, make sure they're tightly screwed in place and that all the pins are properly aligned in the ports.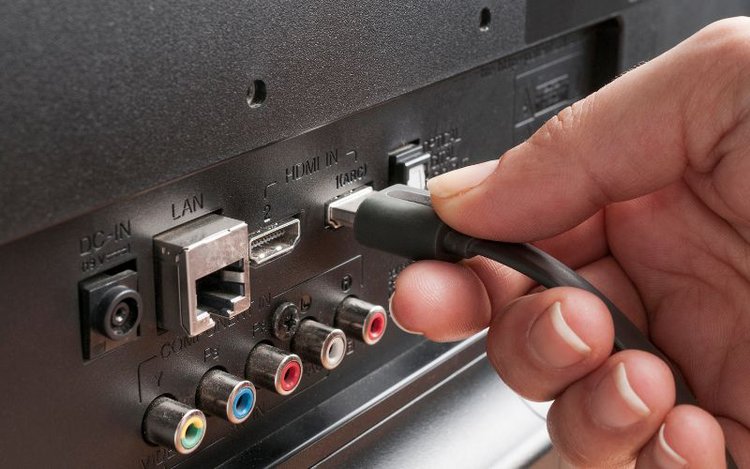 Ensure the cables are not being tugged on or pulled, especially if you have little ones around. Also, make sure the cords are not bent or tied together, as this could also block the signal.
If you're using adapters (e.g. HDMI to SCART, HDMI to VGA, etc.) check that all cables are fixed. Note that adapters can cause your signal to weaken, so make sure they're in good condition and avoid using them when possible.
Some cables, like HDMI cables, degrade over time, so it may be a good idea to replace yours if you've had them for a few years.
Check out the one below for a reliable, high-quality HDMI cable.
Sale
Last update on 2023-05-29 / Affiliate links / Images from Amazon Product Advertising API.
4. Certain Apps Have Pending Updates
If you're finding that certain streaming apps (e.g. Netflix, Prime Video, Disney Plus) are freezing, they may need to be updated.
The process to update your smart TVs apps will be different depending on your TV's make and model.
For instance, on Samsung TVs, the apps can be updated by highlighting the app icon and then pressing your remote's Enter button until a pop-up menu appears on-screen.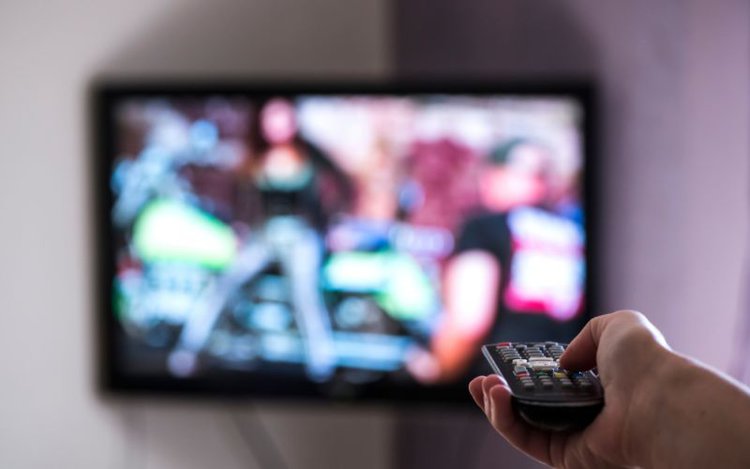 For other TV brands, like LG, you must go to the content store, select My Apps, then update each app accordingly.
If you're unsure of how to update your TV's app, consult the user manual or the brand's official website.
5. The Software Needs To Be Updated
Your TV's software may need to be updated. Pending updates can cause your TV to lag, glitch, and yes, freeze.
Luckily it's an easy fix. Many smart TVs will require a stable internet connection to install a software update, so check that your TV is securely connected to a strong Wi-Fi or hotspot signal.
Software updates can usually be installed by going to your TV's Settings and selecting Software Update. You can also turn on Auto Updates so that your TV will install the next software updates automatically.
6. You Need To Update the Firmware
A TV's firmware is a collection of code that defines how the unit will perform. When your firmware needs to be updated, the TV may start glitching and freezing, as it needs the new data to work properly.
Some smart TVs will allow you to install the firmware update directly from your TV via the Internet.
For other models, you may need to update the firmware by downloading the new code onto a USB stick, plugging it into your device, and installing it that way. Firmware updates can usually be found in your smart TV's Settings under Update.
If you do decide to update your TV's firmware via a USB stick, only download firmware updates from the manufacturer's official website!
Never download any codes or updates from anywhere else on the internet. You risk downloading a virus onto your computer and having your personal information (credit card numbers, social security numbers, etc.) stolen and used for identity theft or other cyber crimes.
When installing a firmware update on your TV, it's imperative that your TV does not suddenly lose power or is turned off during the update. This could permanently damage your TV's firmware and it's unlikely your warranty policy will cover the cost of repair or replacement.
If you're considering updating your firmware with a USB drive, watch the video below to learn how to safely install updates, using an LG TV as an example.
How to Update LG TV firmware with USB drive to Fix software errors
7. Your TV Needs To Be Soft Reset
Try soft resetting your TV. This will restart your TV's software, reboot the power, and may resolve any glitches, like freezing.
Turn your TV off and unplug it for 10 to 15 minutes. Plug it back in and turn it on.
Play something on-screen to see if the freezing continues.
8. The Cached Data Is Full
A TV's cached data stores short-term information on your TV and when full can slow your TV down and cause the image to freeze.
It's a good idea to clear the cached data if your TV is frequently glitching, especially if you've never done so before.
Don't worry. It's not as technical as it sounds.
You have the option of either clearing all of your device's cached data or just erasing cached data for individual apps.
If you have an Android TV, you can clear the cached data following the instructions and video below.
Using your TV's remote, open the Settings, select Device Preferences, and open Storage. Now you can scroll and select Cached Data to clear it, or go to Apps and clear the cached data for each one.
Do not click Clear Data as this will clear all of the app's data, including your personal login information!
Watch the video below demonstrating how to clear your Android TV's cached data.
Slow or freezing android tv? How to solve this issue!
9. Your TV Needs To Be Factory Reset
Factory resetting your TV will return it to its factory settings and erase any personal data or custom settings, though some TVs will keep the network connection settings.
Although not ideal, this may be necessary if you've tried all of the above options.
It's possible that you've accidentally input some faulty picture settings, causing the image to buffer and freeze.
Every TV brand's settings will be different, but the factory reset (or factory data reset) option is commonly found under Reset in the Settings. Click Factory Reset and press Yes to confirm your choice.
Your TV will take several minutes to factory reset, so leave it plugged in and do not use it until the reset is complete.
Once reset, set up your TV according to your preferences, re-download any apps, and play something to see if this rectified the issue.
10. Contact Customer Service
If all else fails, try contacting the brand's customer service for additional help.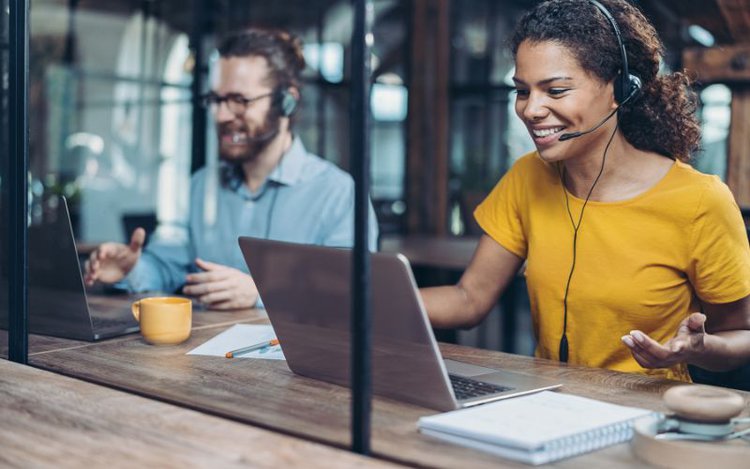 Let them know how you've tried to troubleshoot the problem at home and provide your TV's model number when prompted.
Check your unit's warranty policy to see if it covers the cost of repair or replacement.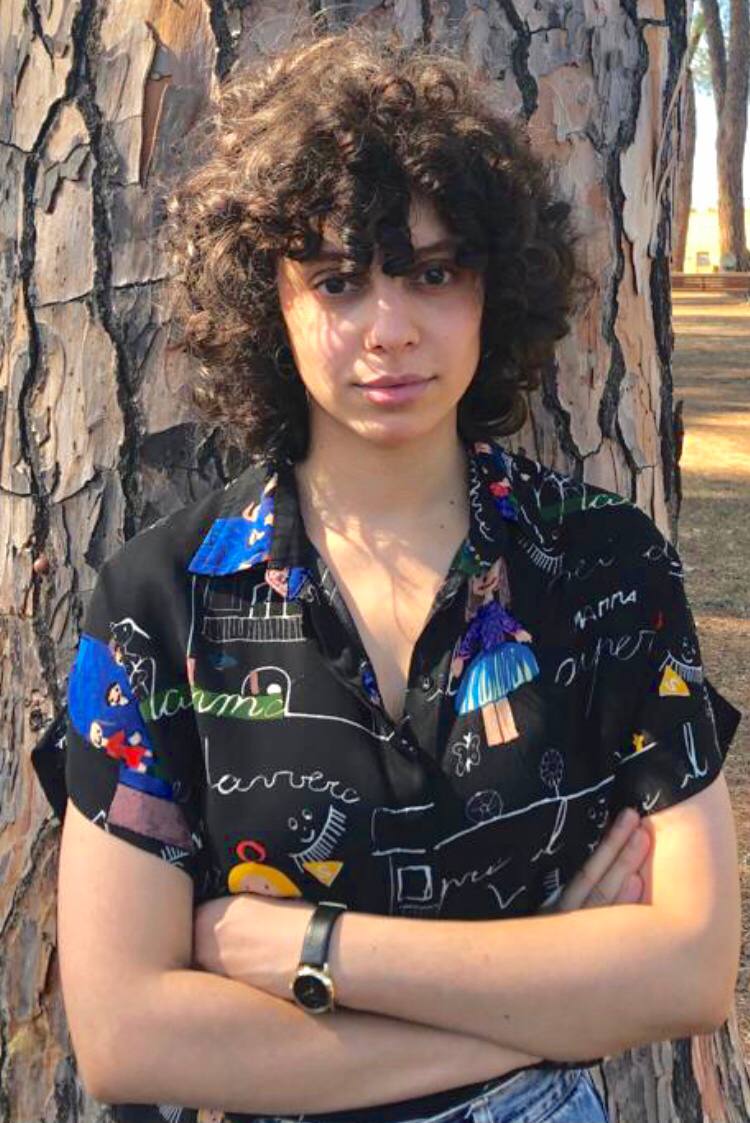 Yesenia Achlim is a technical copywriter and editor with a focus on AV equipment. She aims to break down complicated topics and make technology accessible, no matter your technical expertise. When she's not teaching you how to replace a projector lamp, you can find her reading and baking.