Quick Fixes for You
A temporary fix for Roku freezing includes performing a soft reset by unplugging the device for 30 seconds and replugging it.
Disabling the Menu Volume and reinstalling specific channels followed by a system restart can alleviate freezing issues.
For persistent freezing, a factory reset or upgrading to a new device might be necessary, and if problems persist, Roku's customer support is available for assistance.
Does your Roku freeze so often that it might as well be in the North Pole? If the answer is "yes," you're not alone.
Many avid Roku users, like this Roku user have been experiencing this problem. So, we're here to help.
The solutions outlined in this article are tried and true, and will help to unfreeze your Roku as soon as possible!
1. Perform a Soft Reset (Temporary Solution)
Soft resetting your Roku is a simple way to temporarily fix any glitches that may arise while using it.
This solution won't fix any of your device's hardware or software issues. So, if you suspect the freezing is a result of a more serious problem, soft resetting your Roku probably won't do the trick.
Still, this is a good first step if you encounter any issues with your Roku, including freezing.
Follow the steps below to soft reset your Roku.
Step 1: Unplug your Roku player or TV from power for at least 30 seconds.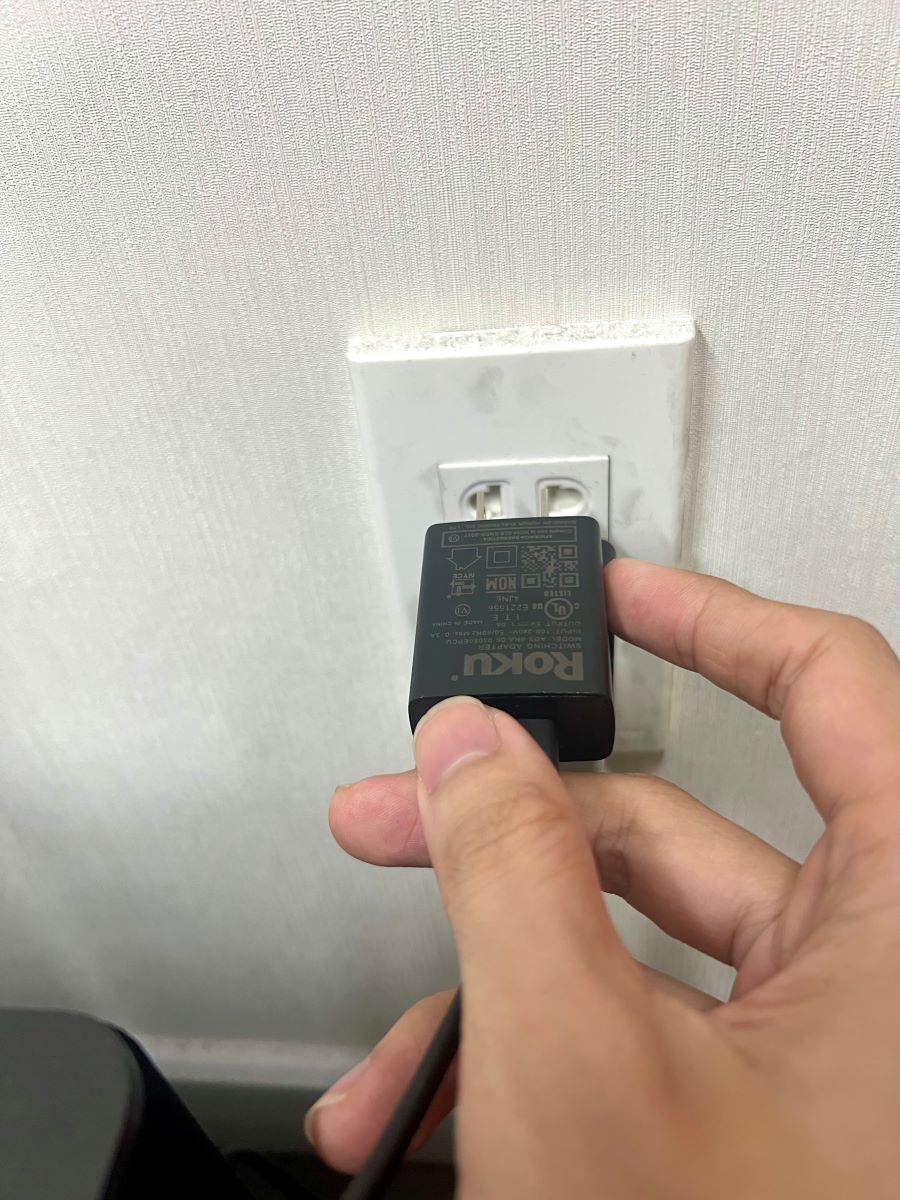 Step 2: Reconnect it to power, wait for it to start up, and see if the freezing issue has been temporarily resolved.
2. Turn Off the Menu Volume
By default, Roku plays a noise every time you highlight or select an option from the menu.
While you may not even notice this sound (or even enjoy it), it could be interfering with your Roku's functionality and causing it to freeze, as users in this Reddit thread discovered.
The solution is simple: disable your Roku's menu volume.
Follow the steps below to turn off your Roku player/TV's menu volume.
Step 1: On the Home screen, open the Settings and click on Audio.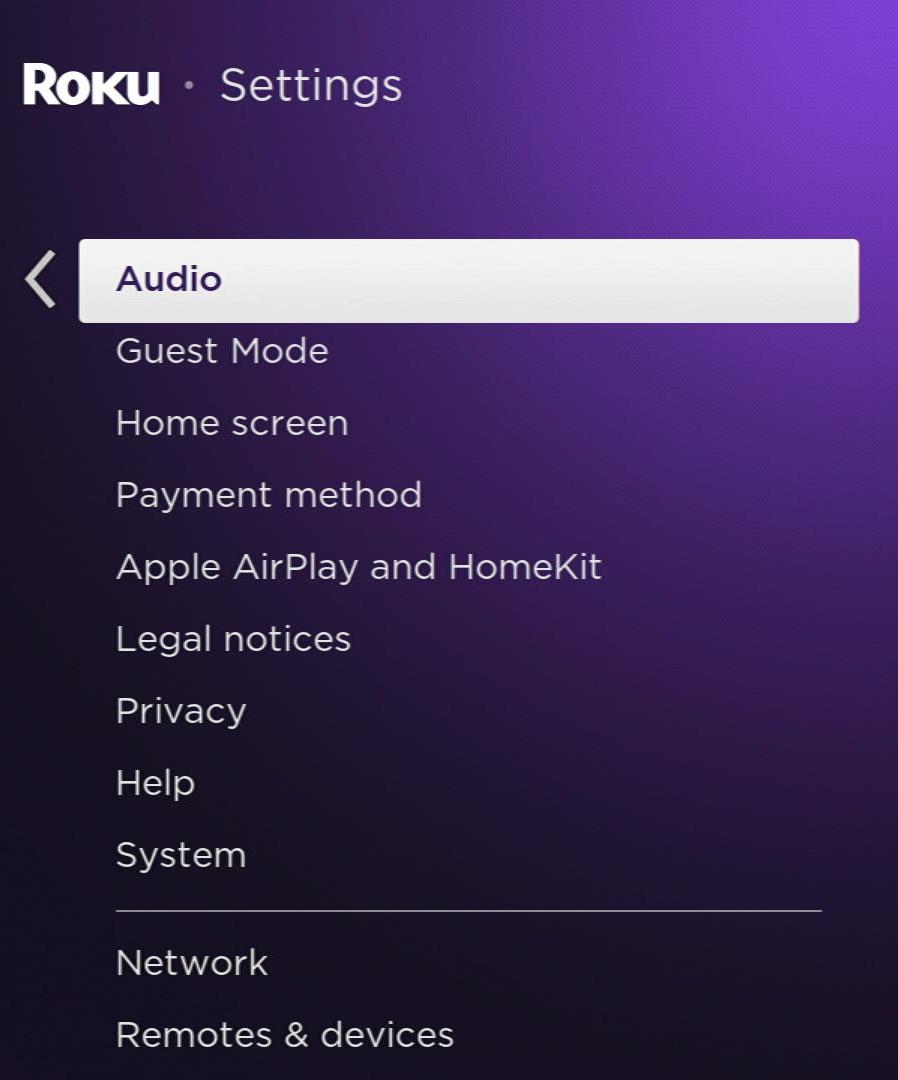 Step 2: Navigate to Menu Volume and select the Off option to the right of the screen.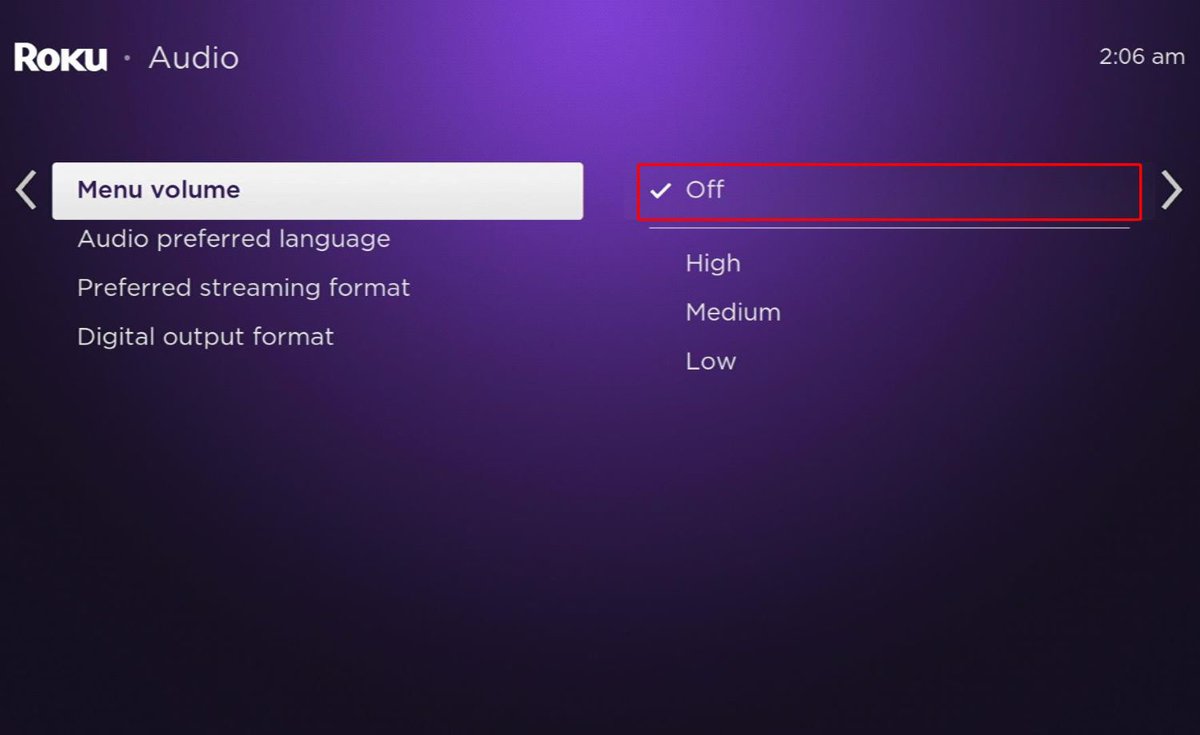 3. Reinstall the Channel & Perform a System Restart
For a while, I frequently experienced this issue when using my Roku's Netflix app. If your Roku also freezes whenever you open or navigate a specific app/channel, it's a good idea to reinstall the channel before performing a system restart.
Not only do I recommend this solution, but so does an official Roku forum moderator who has extensive knowledge about how to troubleshoot almost any Roku problem.
Follow the instructions below to fix a frozen app/channel.
Step 1: On the Home screen, find and highlight the freezing channel. Then, click your Roku remote's Asterisk (*) key to open the Options menu.
Step 2: From here, go to Remove channel.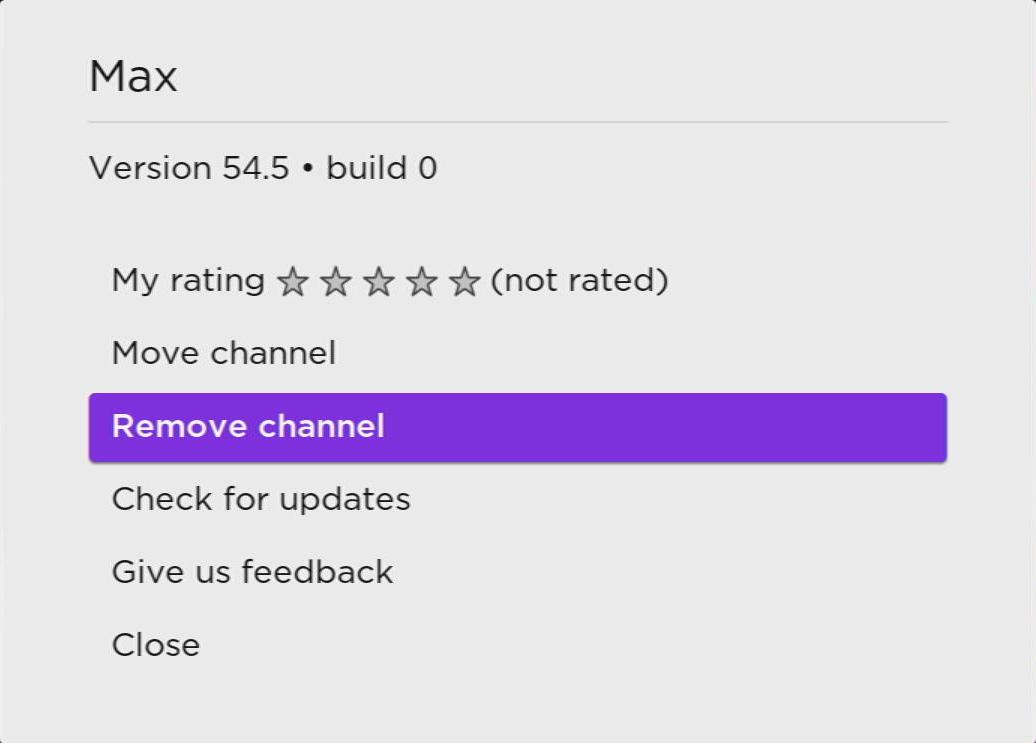 Step 3: Once the app's been deleted, go to the Settings menu and open System.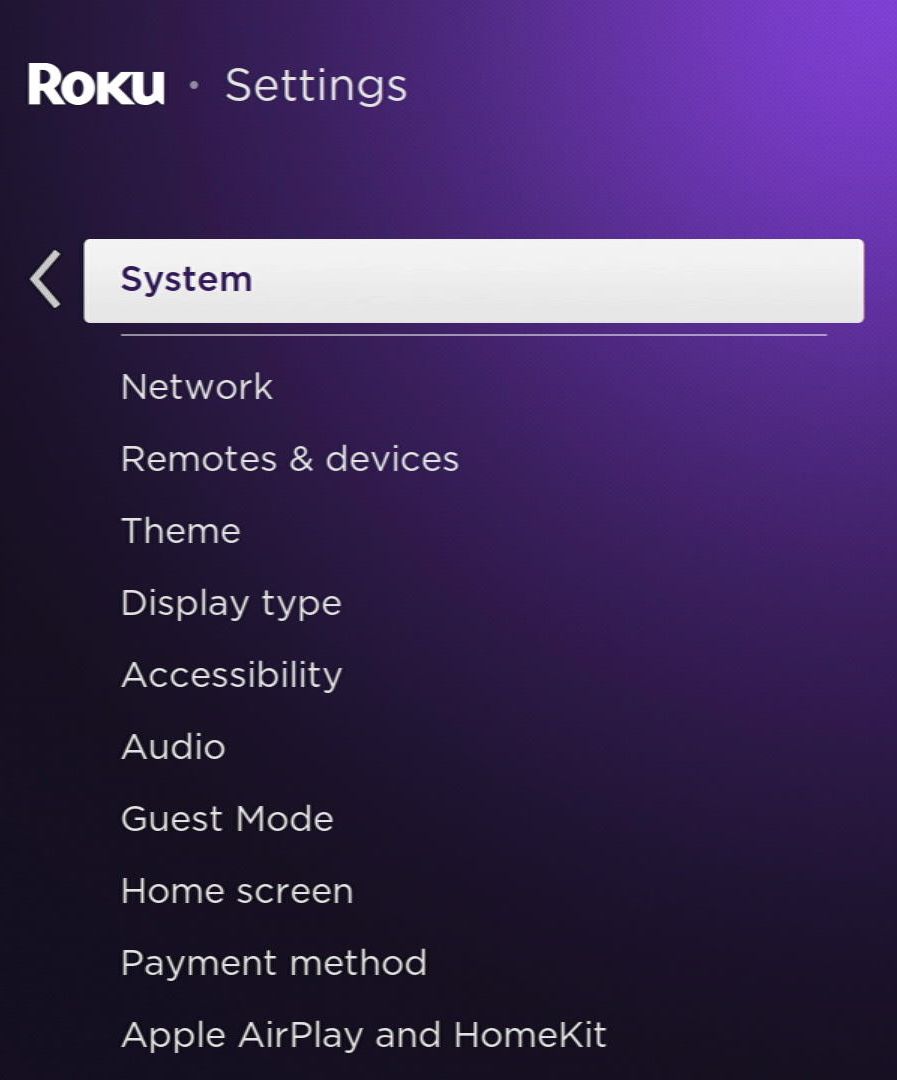 Step 4: Click on Power before navigating to System restart followed by Restart.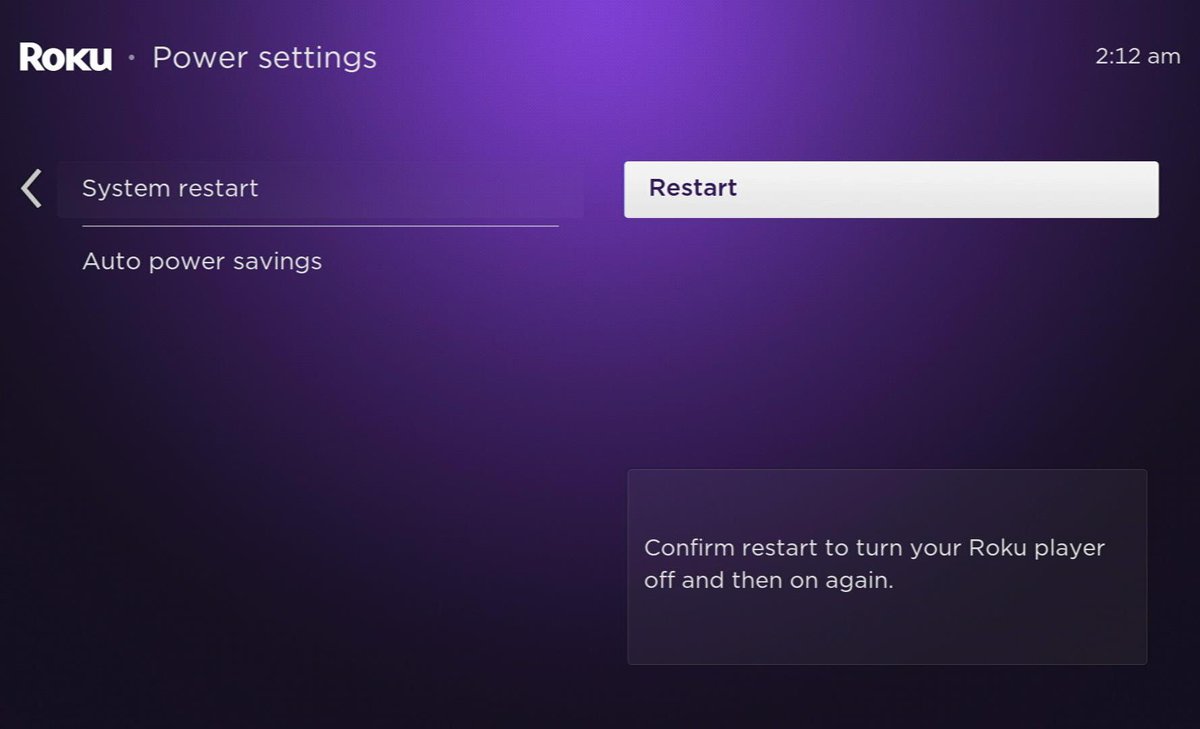 Step 5: When your Roku turns back on, head to the Roku channel store, search for the app you just deleted, and reinstall it.
Now, open the app (log back into your account if needed) and see if your Roku continues to freeze when using it.
4. Reset Your Roku TV Using This Key Combination
While some users' Roku TVs started freezing after a few years of use, other users, like this one on Reddit, began experiencing this problem immediately after unboxing their new Roku TV.
After some troubleshooting, they finally stopped their Roku TV from freezing by using the following key combination to reset their device.
Step 1: Hit your Roku remote's Home key five times before pressing the Up button once.
Step 2: Press the Rewind button twice. Then, hit the Fast Forward key twice.
Step 3: Once you've completed the sequence, wait around 30 seconds for your Roku to clear its cache and restart.
Watch the video below demonstrating how to reset your Roku TV using this key combination.
Roku TV How To Restart with Remote Only - Remote Button Combo To Reset or Restart Roku TV
5. Skip Forward & Back (If You're Frozen in the Same Spot of the Same Video)
For a while, every time I opened my Netflix app to watch the movie Hustle, the app froze at the same spot in the movie no matter how many times I refreshed it.
Needless to say, I got pretty tired of watching the first half an hour of the movie over and over again.
Luckily, there's a simple way to fix this problem.
Simply fast forward the video 10 seconds before rewinding 10 seconds to reach the same spot in the movie. In many cases, people have found this solution to stop their app's videos from freezing.
Of course, it's also a good idea to soft reset your Roku for good measure by following the instructions listed in Solution #1.
6. Cast the App From Your Phone/Laptop onto Your Roku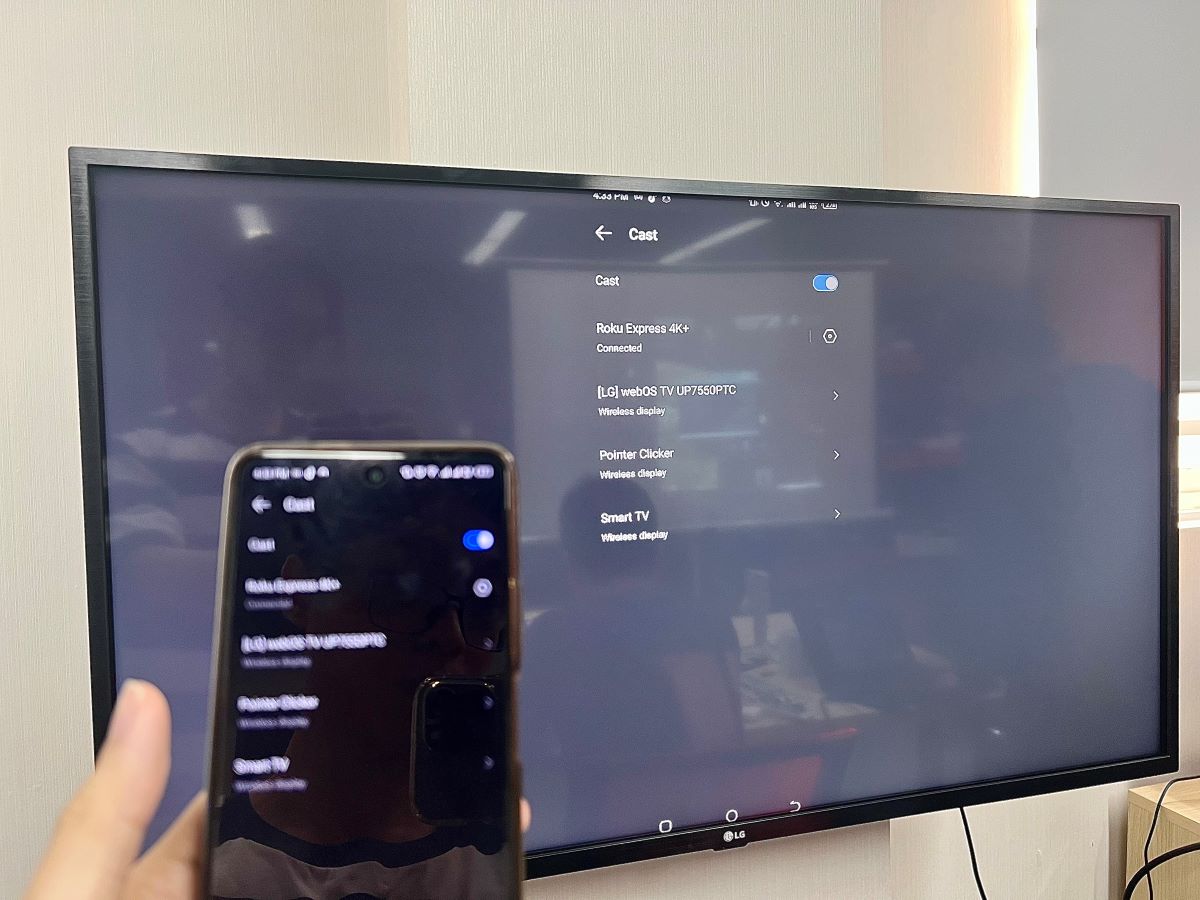 This Reddit user's Roku would freeze each time they tried opening and watching the Netflix channel on their device.
Thankfully, they found that mirroring their phone's Netflix app to their Roku fixed the problem as their Roku's Netflix app was faulty.
If one of your Roku apps is causing your Roku to freeze, consider opening the same app on your smartphone, tablet, or laptop and casting/screen mirroring it to your Roku.
Casting content from your smartphone to a Roku is an easy process which we've already covered in our article How to Connect a Smartphone to a Non-Smart TV? (Wired & Wireless).
7. Factory Reset Your Roku
Factory resetting your device can be a pain since it logs out of your Roku account, prompting you to log back in, reselect your desired language, and repair your remote. But, if you're dealing with persistent issues, like freezing, it's a good way to completely reset your Roku's software and hopefully fix the problem.
Note: Once your Roku has been factory reset, simply log back into your Roku account to access your personal information and apps.
Follow the steps below to factory reset your Roku player or TV.
Step 1: In the Settings menu, go to System.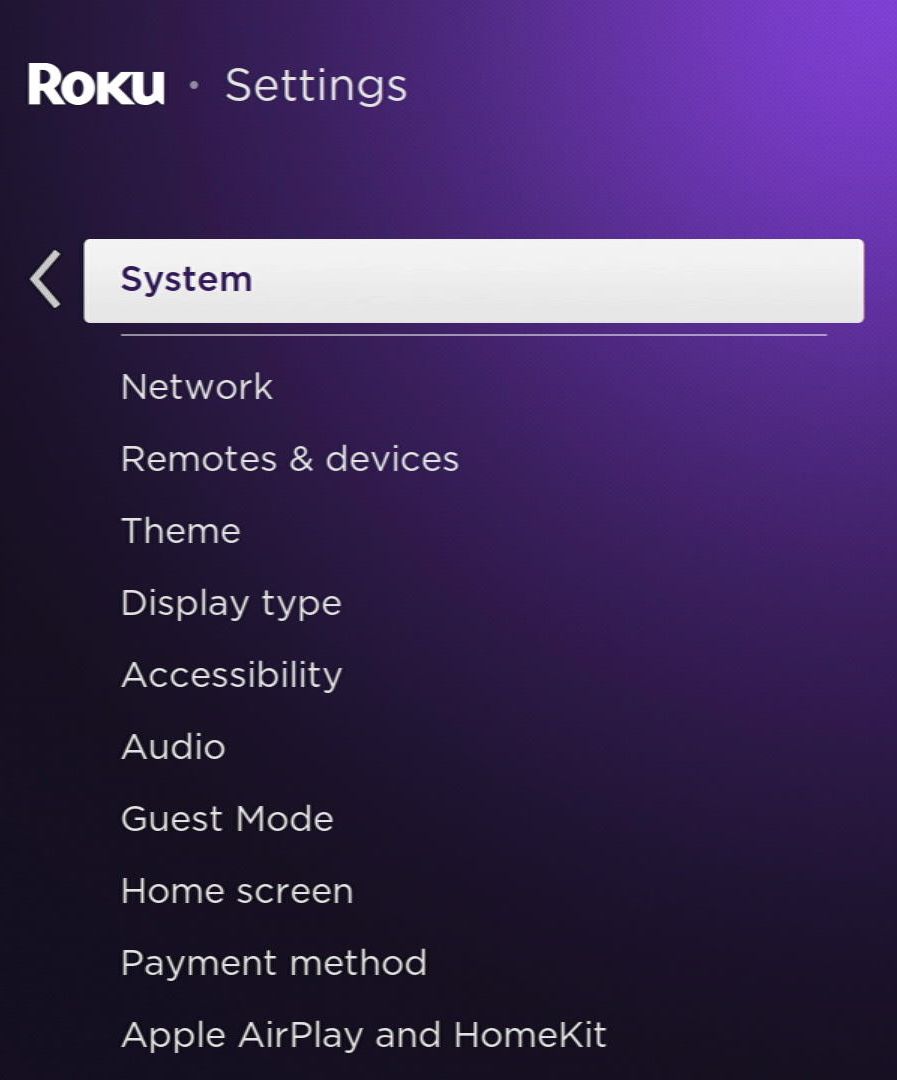 Step 2: Navigate to Advanced system settings and click on Factory reset.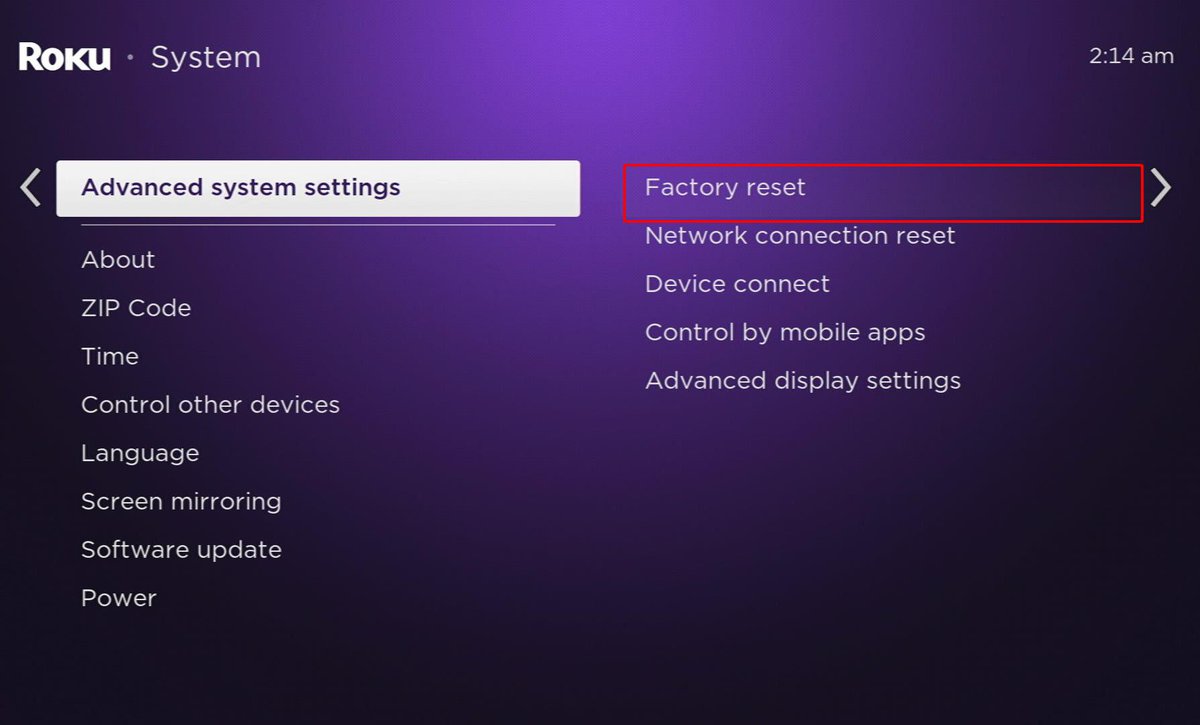 Step 3: Type the 4-digit code on-screen into the keypad and click OK.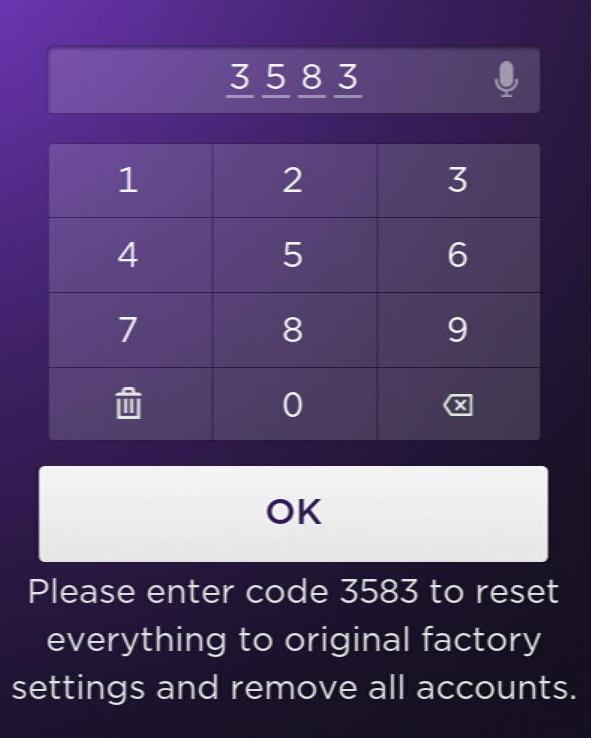 Step 4: Click Start factory reset.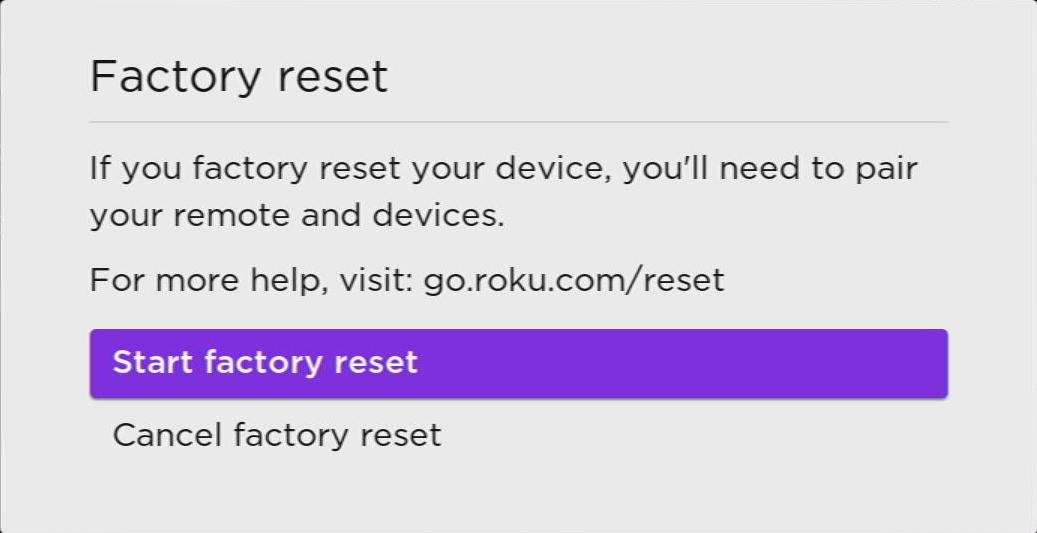 8. Upgrade to a Newer Roku Model or Get a Fire TV Stick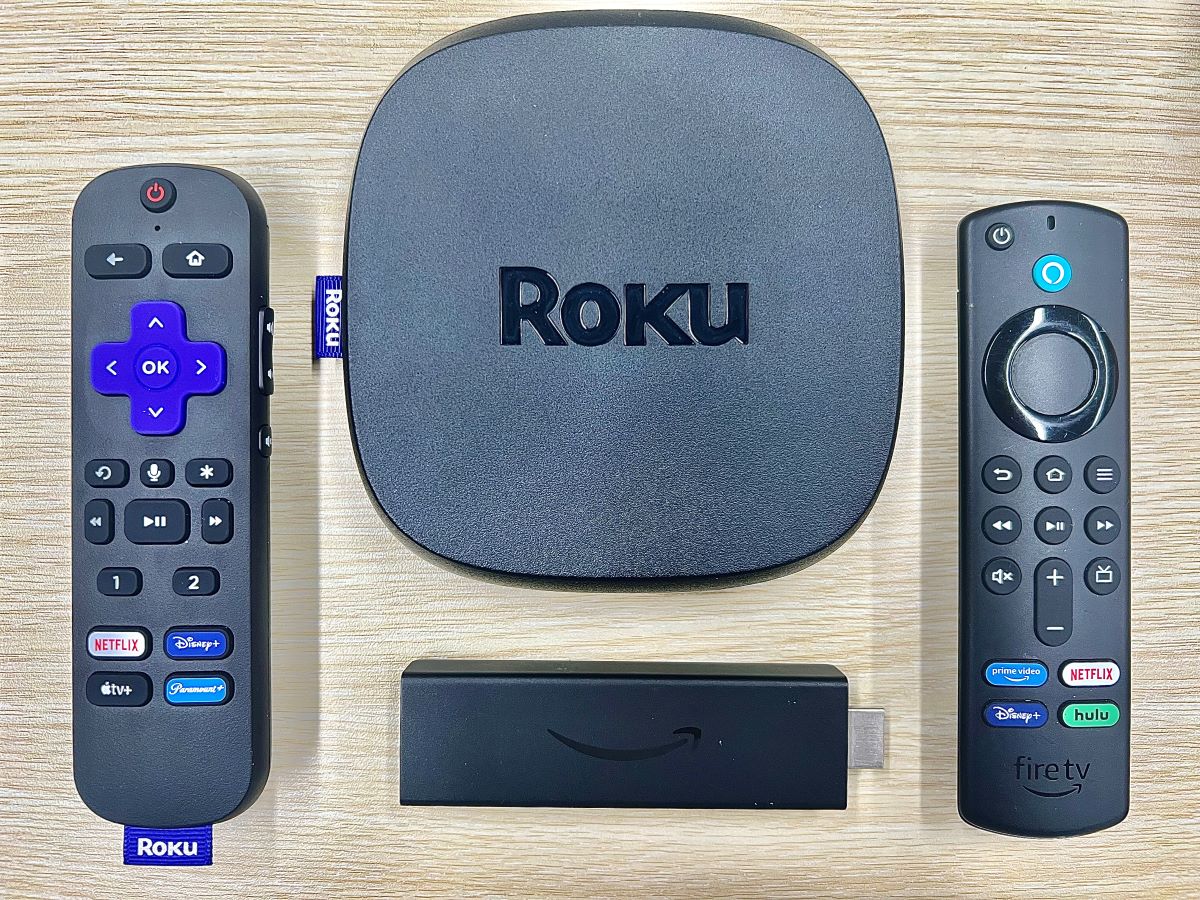 Unfortunately, Roku devices and TVs don't last forever.
If you've had your Roku for several years or are simply fed up with the freezing, trading in your old Roku for a new one, or even a Fire TV Stick, maybe your best bet.
This user connected a Fire TV Stick to their TV in replace of the frozen Roku and fixed the issue in no time.
Thankfully, Roku and Fire TV Sticks are budget-friendly and widely available, so you won't need to break the bank to purchase a new one.
9. Contact Roku Technical Support
No one knows Roku players and TVs better than Roku's dedicated customer support agents.
To get in touch with Roku customer care, head to Roku Support, select Device issues, and sign into your Roku account.
Follow any additional on-screen instructions to start talking to a Roku customer service agent.
Wrapping Things Up
Roku players and TVs feature complicated software programs and apps that are prone to freezing. While frustrating, this issue is surprisingly common.
While soft resetting your Roku may temporarily resolve the issue, it won't stop the freezing permanently.
So, you may have to adjust certain settings, remove and reinstall affected apps, and reset your TV using a special key combination.
If specific apps' videos are freezing, you can skip forward and rewind or simply cast the same app to your Roku from your smartphone.
Finally, it's a good idea to factory reset your Roku or even replace it with a new model or Fire TV Stick.
Don't forget to reach out to Roku customer support if you have any further questions or concerns.
What's your experience with your Roku freezing? Did you manage to fix the issue, and if so, how?
Let us know in the comments below!
Yesenia Achlim is a technical copywriter and editor with a focus on AV equipment. She aims to break down complicated topics and make technology accessible, no matter your technical expertise. When she's not teaching you how to replace a projector lamp, you can find her reading and baking.