What To Know
Chromecast connects to your TV via an HDMI port and requires a USB port for power or a separate wall charger.
Chromecast can be plugged into an HDMI ARC port, functioning like a regular HDMI port, and it can also direct audio to external speakers connected to the TV.
For standard use, any HDMI port supporting HDCP 1.3 or higher works with Chromecast; for 4K content, the port should support HDCP 2.2.
Hooking up your Chromecast and wondering about the right HDMI port, be it ARC or otherwise?
This guide will simplify your dilemma, showing you exactly which HDMI port suits your streaming needs best.
Let's get your favorite shows on the big screen without any hassle!
What TV Port Does a Chromecast Use?
A Chromecast uses your TV's HDMI port to connect to the TV and a USB port for power. The device has a micro-USB input port to receive power. The TV's USB port can supply power, or you can hook up the device to a wall charger.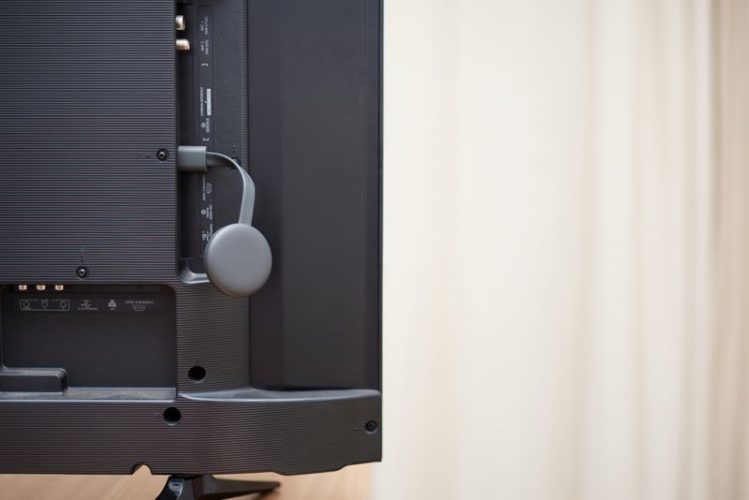 A Chromecast comes with the power brick in the box and a USB cable. Use the provided wall adapter and USB cable as its power ratings have been set to match the energy requirements of the dongle.
You may use a third-party power brick, provided the power ratings match your Chromecast's energy requirements. As for USB cables, any high-speed cable should work fine—for instance, the PWR USB Power Cable.
Last update on 2023-12-02 / Paid Link.
If your TV's USB port feels underpowered for your Chromecast or there are playability issues, and you don't want to run a separate cable to the wall, look at the USB power cable for Chromecast.
The cable has an integrated power management circuitry. It stores excess power sourced from your TV's port and releases the accumulated energy for enhanced power delivery when needed, eliminating the need to use a wall outlet.
Note: The power brick is not a charger. Chromecasts have no built-in rechargeable batteries. You must plug the streaming dongle into the wall or your TV's USB port throughout its use.
Does Chromecast Work with HDMI ARC?
An HDMI ARC (audio return channel) port is not very different from a regular HDMI port. The ARC port helps connect your television to a standalone speaker setup without needing an extra audio cable.
ARC facilitates two-way communication over one HDMI connection. When it's not required to do that, you can use the ARC port as an audio output port or a regular HDMI input.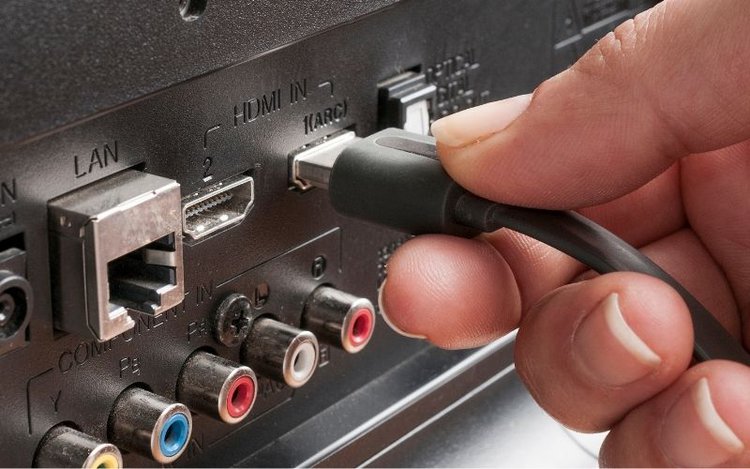 You can, therefore, plug your Chromecast into the HDMI ARC port and use it like a regular HDMI port.
The dual functionality means that when you plug in your Chromecast, the audio should play through the TV's speakers. If the device is plugged into the HDMI ARC port and a separate audio cable connects a soundbar to your TV, the Chromecast's audio will play through the external speakers.
You may also plug the Chromecast directly into your external speaker's HDMI ARC port to connect to the TV. Here's a video showing how to do that:
How to Connect Chromecast to AVR Surround Sound
Which HDMI Port Should I Use for My Chromecast?
As mentioned above, Chromecasts connect to your TV using the HDMI port. The HDMI port must be compatible with HDCP 1.3 or greater to establish the link. To play 4K content, the HDMI port should support HDCP 2.2—more on that below.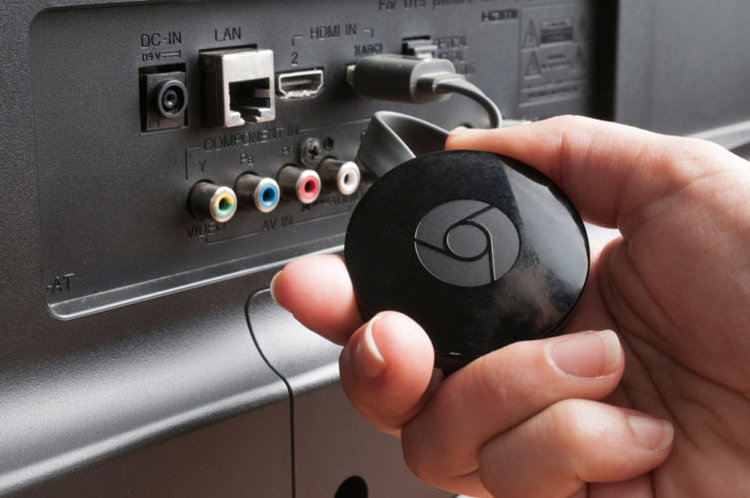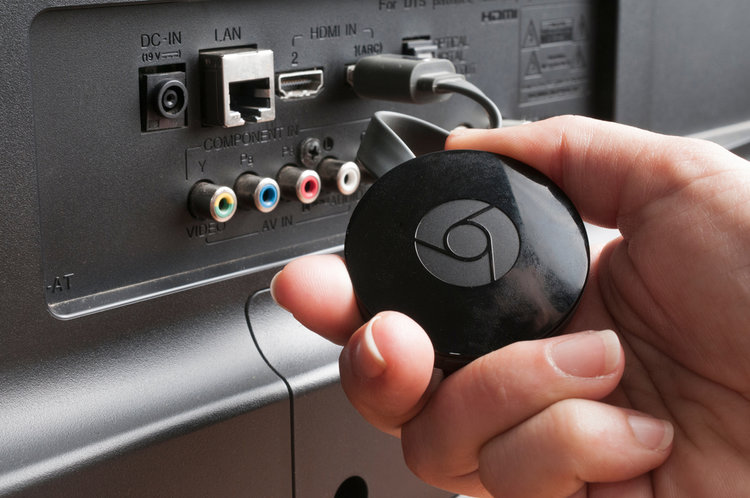 What is HDCP? HDCP (high-bandwidth digital content protection) is a digital copy protection that stops the copying of digital video and audio content while transiting across connections—such as HDMI, DisplayPort (DP), DVI (Digital Visual Interface), and others.
Consider it a security license for digital content. HDCP encrypts the digital signal using a code, requiring authentication from the signal transmitting and receiving device. If the authentication fails, there will be no signal or image on the screen.
Intel devised the digital copy protection mechanism to prevent playing HDCP-encrypted content on unauthorized devices or hardware altered to duplicate HDCP content. HDCP has had multiple iterations—the most recent spec being HDCP 2.2, which has been around since 2013.
How is HDCP linked with HDMI? HDCP needs HDMI, DP, or DVI cables to work since it's purely digital. Acronyms like HDMI/HDCP or DVI/HDCP are usually quite common.
Most smart TVs released in the last five years support the HDCP 2.2 standard, as the particular spec has been around for years. If your TV is not too old and has an HDMI port, you can use pretty much any port to plug in your Chromecast.
If your TV is compatible only with HDCP 1.3, you may not be able to cast 4K videos via the streaming device. To watch in 4K HDR and 4K Ultra HD using a Chromecast Ultra or Chromecast with Google TV, the HDMI port must support HDCP 2.2. Most 4K TVs support HDCP 2.2.
How to Check My TV is HDCP Compliant?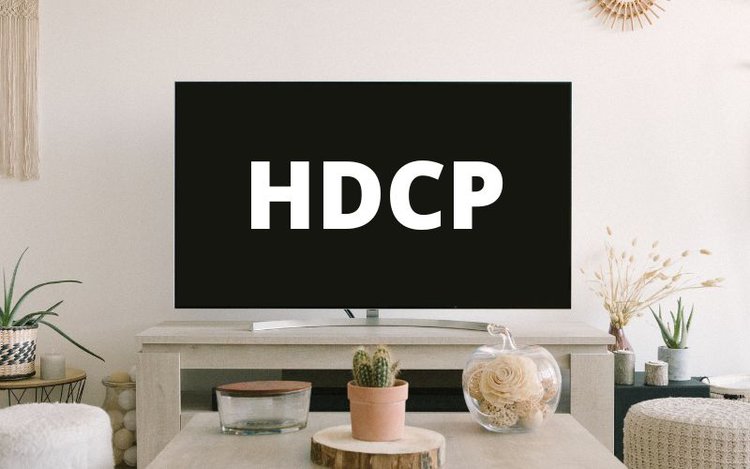 The TV packaging usually will have HDCP compliance mentioned on it somewhere. HDCP license from Intel costs money, and TV manufacturers will not leave any opportunity to market the feature.
The TV's manual should also discuss HDCP compliance if your television supports the feature.
Another method is to talk to customer support. Share your TV's model number with the customer service representative, and they'll let you in on the info.
If you have a Blu-ray player or DVD player not compliant with HDCP, connect it to your TV. If you don't see any image on the TV screen, or the visuals look fuzzy or snowy, your TV is apparently HDCP-friendly.
Conclusion
HDMI is not complex. The various iterations of the connection standard are backward-compatible and should easily communicate with previous-gen devices.
ARC is unique because it can work as an output and input port. But you don't need special cables for it. The eARC port is an advanced version of HDMI ARC and may need particularly high-speed HDMI cables.
Chromecasts work with any HDMI port that supports HDCP 1.3 or higher. Since HDCP 1.3 was released in December 2006, all modern-day TVs with an HDMI port support the standard.
And if the TV is 4K, expect HDCP 2.2-supported HDMI ports on them. But check the user manual any way to confirm the same.
To conclude, you may insert the Chromecast into any HDMI port on your TV—ARC, HDMI 2.1, eARC, and others.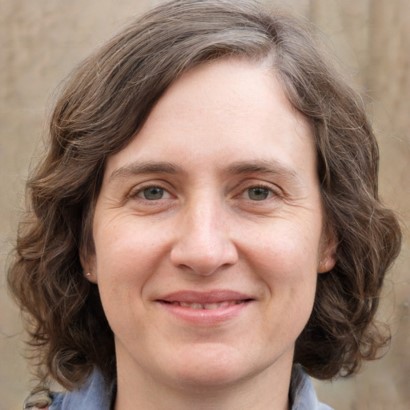 Catherine Tramell has been covering technology as a freelance writer for over a decade. She has been writing for Pointer Clicker for over a year, further expanding her expertise as a tech columnist. Catherine likes spending time with her family and friends and her pastimes are reading books and news articles.