Chromecast is a streaming stick that packs a lot of punch for its size. And to deliver what it intends to, the dongle requires "electrical power."
Chromecast connects to your TV via HDMI. It uses a micro-USB to USB-A cable to receive power. The USB cable can connect to the TV's USB port or an adapter that plugs into the wall.
But which power source should you pick? Is the TV's USB port capable of delivering a steady stream of power? Or will you overburden the USB port by drawing power?
But doesn't a wall adapter connection seem too much energy for a petite device like a Chromecast? After all, power bricks are used to charge smartphones and laptops, which are much more robust devices.
If you have these doubts or are split between powering the Chromecast with a TV port or a power brick, keep reading.
Does My Chromecast Need Power?
Yes, your Chromecast requires a power source. The Chromecast isn't battery-powered or cannot be charged for up to certain hours of use. It must stay plugged into a USB port throughout use.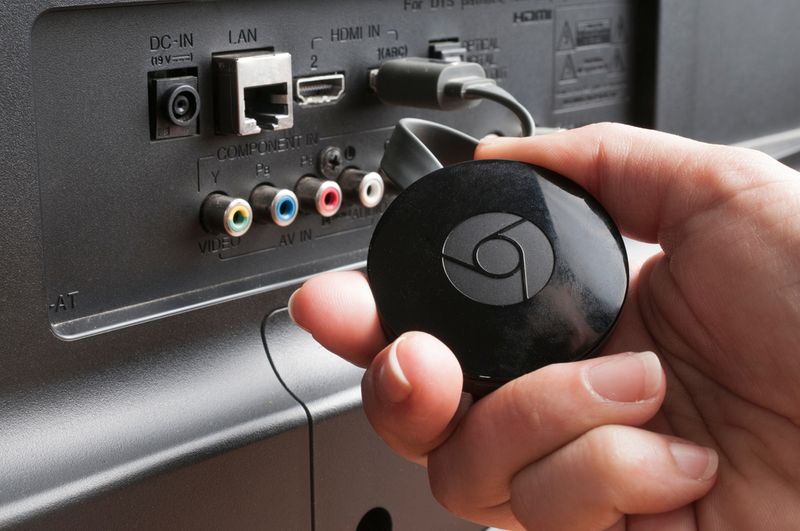 The device comes with a micro-USB-to-USB cable in the box and a power brick to establish a power supply. It connects to the TV via its dangling HDMI cord.
You can plug your Chromecast into your TV's USB port, the USB port in a wall adapter, or any other USB port that delivers electrical energy. Google, however, recommends using the cable and adapter provided in the box.
Can the TV USB Port Power Chromecast?
Yes, the TV USB port can power Chromecast, but it depends on the Chromecast version.
Chromecast with Google TV requires a dedicated power brick connection since it consumes 5 watts of power at any given point during use.
The supplied Google power brick can do up to 7.5W. The USB port on your TV may not deliver that kind of power.
A TV's USB power delivery varies with the USB port version used. USB 2.0, for instance, outputs 2.5 watts of maximum power, which is insufficient for Chromecast with Google TV.
Although USB 3.0 pushes the number up to 4.5W, that number is still not good enough for the latest Chromecast.
However, dedicated USB 3.0 charging ports provide up to 7.5 watts of power, which explains the aforementioned 7.5W energy capacity of the Google charging brick.
The power requirements of previous Chromecasts, particularly first and second-gen devices, were minimal, and they worked fine with the TV USB port as their power source. Newer Chromecasts, however, suck more power.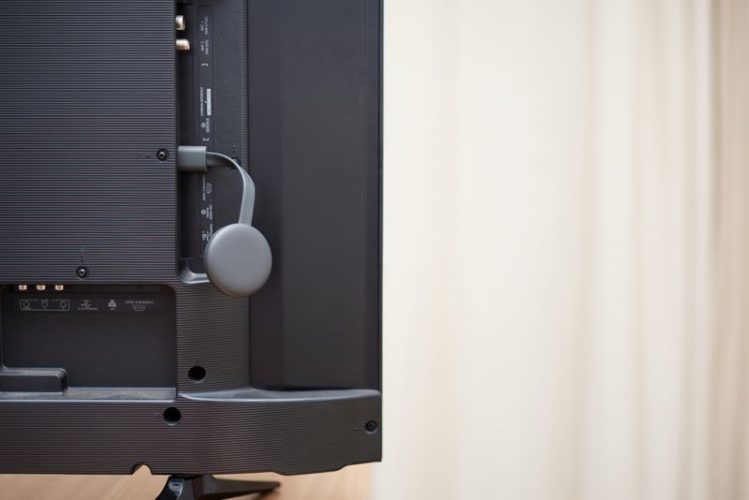 If your TV is over two years old, it will most likely be unable to supply enough juice to a Chromecast. Not to mention, a relatively inexpensive TV could have unstable or poorly configured USB ports, which could further hurt the TV's power-delivering capacity.
If your TV employs the USB 3.0 standard, it could fare well with previous-gen Chromecasts. But it may still struggle with the latest version of the streaming device.
You are, therefore, better off using the included wall adapter or a third-party USB wall charger, like the product below. You may also use your phone charger if you have one lying around idle.
Sale
Last update on 2023-09-14 / Affiliate links / Images from Amazon Product Advertising API.
It's not recommended to use the same adapter for your phone and Chromecast, especially if the latter is perennially plugged into the TV. For convenience reasons, get a dedicated power brick for your Chromecast.
As far as cables go, the micro-USB to USB-A cable in the box or a third-party cord shall work fine. But the Chromecast Ultra works with only the provided USB cable and not any other cable.
By the way, a Chromecast's power requirements vary with activity.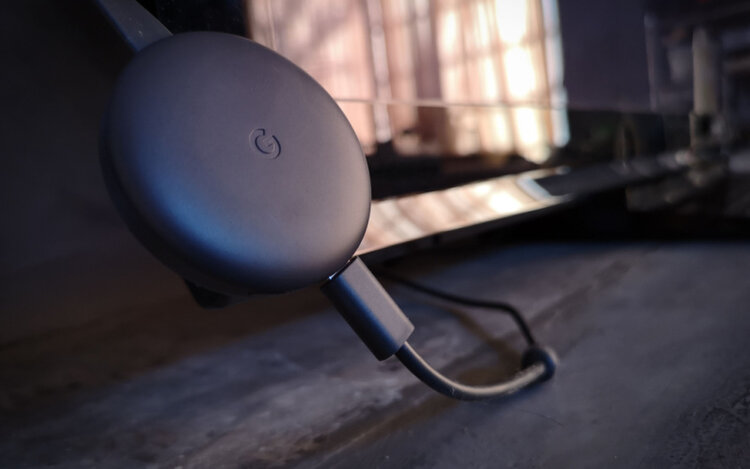 On standby or when idle, the streaming dongle consumes less power than streaming content. Similarly, the power requirement for 4K HDR streaming is greater than 720p or FHD streaming as there are many more pixels to push with 4K.
Is there a way to plug the Chromecast into the TV's USB port and not worry about insufficient power?
If there's no AC outlet close to your TV or the ones available are preoccupied, there's a solution:
Last update on 2023-09-14 / Affiliate links / Images from Amazon Product Advertising API.
It is an extension cable with a dedicated power management circuitry built-in to boost your TV USB port's peak power capability by conserving energy and releasing the stored power when required.
As mentioned earlier, Chromecasts don't require peak power at all times, particularly when idle and swiping through pictures.
The cable length is long enough to connect the Chromecast to your TV's USB and HDMI ports simultaneously while ensuring proper cable management. The device works with Chromecast with Google TV and previous-gen Chromecasts.
What If I Plug My Power-Hogging Chromecast into an Under-Powered USB Port?
When connected to the TV's USB port, the Google TV with Chromecast will likely spit an error/warning message saying the supplied power is not good enough. There could also be overheating concerns or the possibility of bricking the device altogether.
The device may sometimes work initially, only to suddenly turn off after a few minutes. Restarting frequently, blacking out periodically, etc., are other Chromecast performance issues linked to its power supply.
How to Power My Chromecast Properly?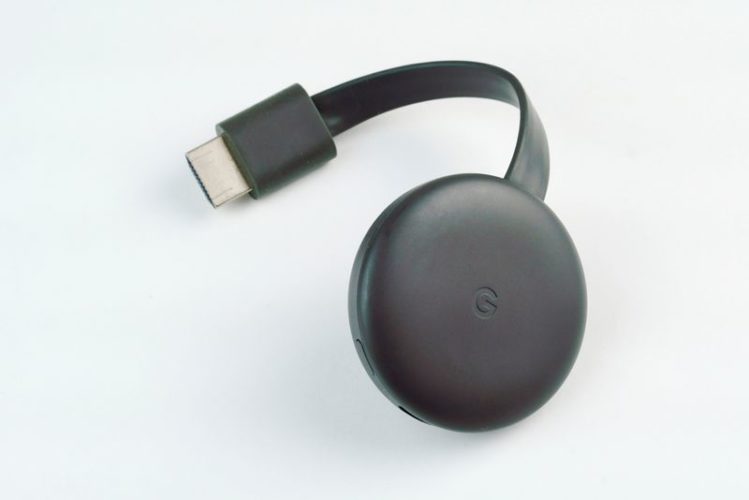 To power your Chromecast correctly, plug it into a power outlet using the supplied wall adapter and USB cable. Since the bundled-in power brick is specifically designed to power the Chromecast, there's no real reason to use something else.
Use a third-party wall brick only if the designated Chromecast adapter is broken. Using the TV's USB port to power the streaming device doesn't constitute "properly powering up a Chromecast."
FAQs
Can a Power Outage Hurt My Chromecast?
A power outage usually doesn't do any significant damage to your Chromecast. The worst that could happen is that the device may start acting weirdly (pausing video, buffering, etc.).
In that case, just reset the device to restore normalcy. If a standard reset does not make things better, do a factory reset. The hard reset usually solves all weird concerns with your Chromecast or any other electronic gadget.
Before resetting, confirm that the power supply is fully restored after the power cut. If there are low voltage concerns, your Chromecast could behave differently.
Conclusion
Even though it feels natural and convenient to plug your Chromecast into your TV's USB port, it's not always the most optimal way to power the device. Using the supplied charging cable and power adapter is usually advised.
Besides insufficient power delivery, your TV's USB port could also be subject to electrical interferences that may hamper power supply. On the other hand, a wall adapter is a reliable and robust power source.
Your Chromecast may power up and even work when plugged into the TV, particularly the older Chromecasts. However, as your streaming requirements increase, the device will stop performing and may break to the point of not being usable again.
Luckily, Google supplies the necessary accessories in the box. If your Chromecast didn't come with a USB cable and adapter in the box, it's a sign that the device doesn't need a power brick.
Whether your Chromecast came bundled in with the power brick, it's still recommended to hook it up with a wall adapter if performance is a priority.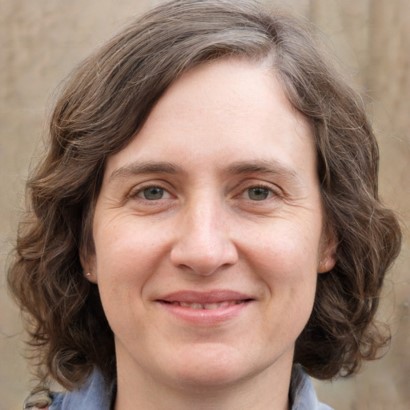 Catherine Tramell has been covering technology as a freelance writer for over a decade. She has been writing for Pointer Clicker for over a year, further expanding her expertise as a tech columnist. Catherine likes spending time with her family and friends and her pastimes are reading books and news articles.