What To Know
TV mount screws vary in size and type, tailored to your TV's specific VESA mount size, which can range from 75 x 75 mm for smaller TVs to 1400 x 800 mm for TVs over 80 inches.
Standard TV mounts and screws, suitable for basic fixed wall mounts, are typically included with most TVs, but more complex mounts for larger TVs (30-40 inches and above) require checking VESA specifications and wall material compatibility.
Secure mounting using screws is crucial, particularly for TVs over 57 inches, as alternative methods like adhesives or clamps are less reliable and can risk the safety of heavier sets.
In this article, I'll help you quickly figure out the right TV mount screw size for a secure fit.
Let's make mounting your TV a breeze!
Are TV Mount Screws Universal?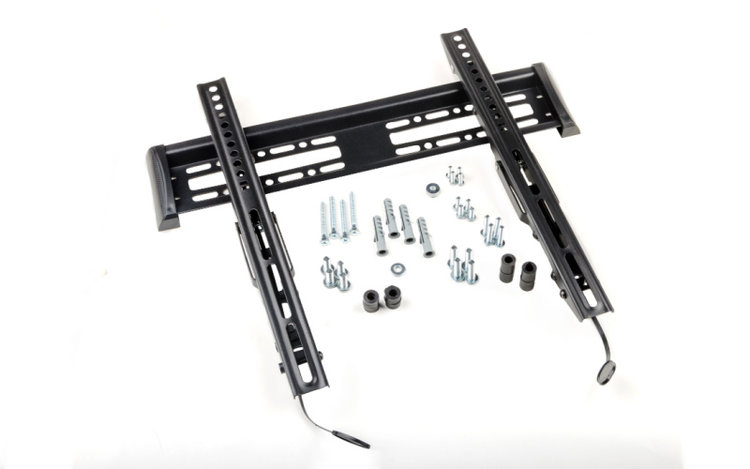 No, TV mount screws are not universal.
If you look closely at different screws you will see that they are all differently shaped and sized, with each one serving a different purpose.
Additionally, some mounts need specific screws to fit into their drill holes and properly affix the TV to the wall. Using the incorrectly sized or shaped screw could cause your TV mount, and consequently your TV, to fall off the wall bracket and possibly break.
Not to mention, the TV falling could injure someone.
It's also important to make the distinction between universal screws, which do not exist, and universal screw kits , which do. Universal screw kits contain a large variety of screws for every occasion.
Every screw in this kit is different and none of them are universal. Instead, this kit will supply you with hundreds of screws to use on different projects requiring specific screw types.
Which screw type and size you need will depend on your TV's VESA mount size along with how big and heavy your TV is.
For instance, larger TVs may require sturdier screws to ensure they're securely mounted to the wall.
Some screws will be compatible with some VESA mount sizes, but incompatible with others. So, it's important to double-check that your screw is compatible with your TV mount before using it.
To learn more about VESA compatibility, check out our article How Do I Know if My TV Is VESA Compatible?
What Type of Screws Are for TV Mounts?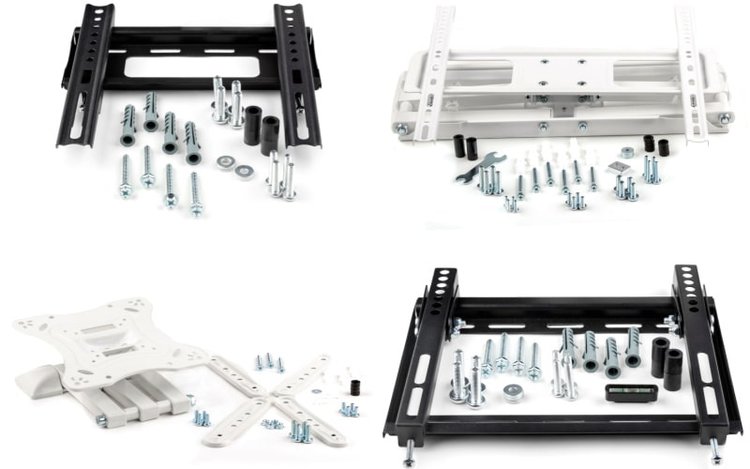 The type of TV screw you need for your TV mount will depend on a few different factors.
Screws aren't one-size-fits-all, so you will need to use specific screws for your TV mount.
The type of screw you'll need will depend on the type of mount you have. An easy way of understanding which TV mount you have is by finding its VESA specification and screen size (see table below).
You may also need to use a specific screw depending on which material your wall is made out of (e.g. drywall, concrete, brick, etc). Luckily, this information can usually be found in your TV mount's manual.
If your TV mount's manual doesn't have any information about the type of screw necessary for your wall type, refer to the Standard TV Mount Screw Sizes for additional guidance.
Standard TV Mount Screw Sizes
Screen Size (inches)
VESA Specification
Standard Screw
19-22
75 x 75
M4
100 x 100
23-29
200 x 100
M4
30-40
200 x 200
M6
45-55
400 x 400
M8
57-65
600 x 400
M8
70-80
800 x 400
M8
80+
1400 x 800
M8
Source: Sony
Note: Although the source for this above table comes from Sony, this information applies to all VESA-compatible TV mounts, regardless of their brand.
Do TVs Come With a Mount & Screws?
Yes, most TVs come with a mount and screws.
However, the mount and screws included are for a usually very basic fixed TV wall mount, like this one. While effective, these mounts cannot tilt, swivel, or be brought forward.
Last update on 2023-12-05 / Paid Link.
So, if you are looking for something a little more complex, you will need to purchase the wall mount separately.
The included mounts usually have all of the necessary screws and come with specific mounting instructions. Please bear in mind that you will need to supply any necessary tools yourself.
Are There Ways To Mount a TV Without Screws?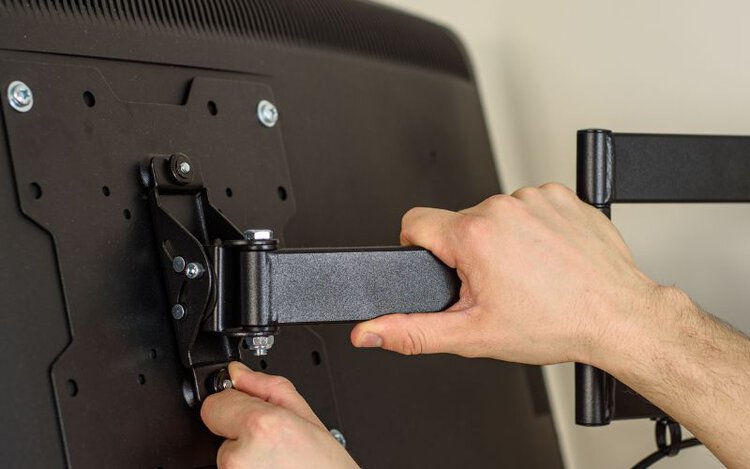 No, you must use screws for mounting.
You will need to use screws to attach the mount to the TV and then mount it to the wall bracket.
Please note that wall brackets attach to the wall, while mounts are screwed onto the TV, allowing it to be mounted to the bracket.
Some TVs, such as the LG Wallpaper TV do not need screws to attach the TV mount to the bracket. However, the wall bracket must still be attached to the wall using screws.
LG's Wallpaper OLED Signage Installation Guide (55EJ5C)
Some other wall brackets don't use screws to attach to the TV mount. Instead, you must line the TV mount with the bracket and slide nails into the pinholes, securing both pieces in place.
There are some alternative ways to attach the bracket to a wall, such as adhesive or brick clamps, however, none of these will be as secure as screws. The adhesive could peel off of the wall, especially when paired with a large, heavy TV.
Additionally, the brick clamps could slip off your wall, causing your TV to fall and potentially shatter.
If you have drywall in your home, you may need to mount your TV bracket using flip toggle wall anchors. These nifty anchors feature two arms which, when screwed into your wall, open up and secure your TV in place.
Watch the video below demonstrating how to secure a wall bracket to drywall using flip-toggle wall anchors.
Toggle Bolts TV MOUNT | Flip Toggle Wall Anchor TV Mount on Drywall | Snaptoggle
Wrapping Things Up
When it comes to different screw types, don't just say "screw it!"
You must use a specific type of screw meant for your VESA mount size, TV size, and wall type. Screws are not universal, though you can purchase universal screw kits, complete with every type of screw.
VESA is used to standardize TV mount sizes and help customers (like you!) find the right screw type needed for the TV mount.
Currently, there are no TV mounts that can be attached without screws. So, you must screw the mount to your TV before mounting it to the wall.
We also recommend staying away from screw-less alternatives when attaching the bracket to the wall, as they are less secure and can break your TV or cause injury should they fail.
Did you know that you need a specific screw type for your TV mount? Has our article helped you understand which screw type you need for your TV?
Let us know in the comments below!
Yesenia Achlim is a technical copywriter and editor with a focus on AV equipment. She aims to break down complicated topics and make technology accessible, no matter your technical expertise. When she's not teaching you how to replace a projector lamp, you can find her reading and baking.