Vava and XGIMI are both Chinese tech brands making their way into the projector world. Although the projectors they produce are very different, it can be difficult to decide which one to purchase for your home theater.
What should you consider when looking at projectors?
Projectors aren't a one-size-fits-all product.
So, which projector brand is best for you: Vava or XGIMI?
Keep reading to find out!
Comparison Table
| | | |
| --- | --- | --- |
| | Vava | XGIMI |
| Who They Cater To | People who want an ultra-short-throw (UST) projector and have smaller spaces | People who want projectors for their home theater or to take on the go |
| Features | Sleek design, pixel shifting, and creates up to a 150-inch screen, and short-throw | Compact and portable design, crisp image, short-throw, good HDR, and 3D |
| User Experience | Very bright, slight blue tint out of the box, several streaming platforms not supported | Built-in battery, crisp image, and Netflix not natively supported |
| Customer Service | Poor refund policy and unreliable shipping | Difficult to talk to a real person and unresponsive |
A Brief Overview
When looking at projectors, you'll come across their input lag, operating systems, and many other important features. These features will matter more to some people than to others, so we'll begin by analyzing these brands' target audiences.
Next, we'll look at the projector models' specs and unique features, so you'll know exactly what you're getting right out of the box.
Of course, customers' opinions on the products may vary slightly from what the company claims, so we'll look at the user experience. Part of the user experience is interacting with customer support, so we'll also see how each brand's customer service stacks up.
By the end of this article, you'll know which brand is right for you and won't come across any unpleasant surprises when unboxing it for the first time.
Who They Cater To
These two brands make different projectors for quite different audiences. When on the market for a new projector, it's important to consider your lifestyle and preferences and see them reflected in the brand.
Whether you're an individual who's always on the go or a homebody looking to bring their home theater to the next level, there's a projector brand for you.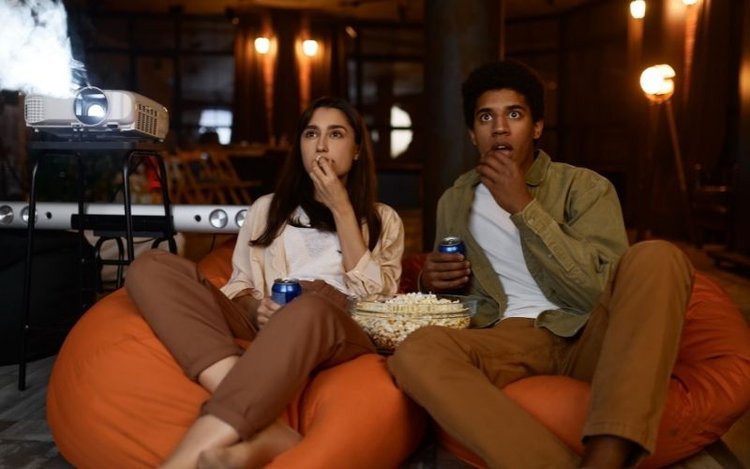 Vava
As of now, Vava only has two projectors on the market, both of which are ultra-short-throw. Because of these projectors' size and lack of built-in battery units, they are strictly meant for at-home use only.
Since they are ultra-short-throw projectors, they are great for people living in small spaces or those who want to maximize their space by avoiding placing the unit in the middle of the room.
These units are smart projectors and are marketed as "4K Laser TVs" on their official website, so it's clear they are meant to replace your home's TV entirely. If you enjoy watching content on a big screen and want to replace your old TV with a newer model, these might be right for you.
XGIMI
XGIMI offers several different types of projectors, including ultra-short-throw, long-throw, and portable units. This variety means you can find a projector that fits your space and lifestyle.
Their portable units have built-in batteries, so you can project your favorite movies cordlessly anywhere you go.
The ultra-short-throw projector is heavy-duty, perfect for any projector fiend wanting to create a professional theater experience from the comfort of their own home.
In short, XGIMI makes projectors for the home theater novices and pros alike.
Winner: XGIMI for their variety of projectors.
Features
A projector's specs are one of the first things customers look at when deciding which unit is best for them. But, understanding the stats on the side of the box can be confusing.
A projector's features may include Bluetooth pairing, adjustable height, screen size, and other specs that add to your customer experience. We'll also look at the projectors' design, so you'll know how they'll fit in your space.
Let's analyze these two brands' features, see how they stack up against each other, and examine how they affect user experience.
Vava
Vava makes two models of ultra-short-throw projectors, which can project up to a 150-inch screen. This offers the ultimate home theater experience in a small space since the projector is close to the screen.
Additionally, the Vava projectors boast great built-in speakers, so you don't need to have a complex (and pricey!) sound system to enjoy their models.
The Vava projectors also feature a stunning native 4K resolution with pixel-shifting technology to ensure the crispest image possible. The picture may have a slight blue tint at first, but with Vava's completely customizable image options, you'll surely be able to calibrate the projector to your liking.
Vava 4k Laser Projector Review - Is It The Best 4K Laser Projector Under $3000?
They are also very bright! The Vava 4K projector projects up to 1800 ANSI Lumens of light and the Vava Chroma projector has a brightness of 2500 ANSI Lumens. This makes them perfect for projecting in ambient lighting!
Vava projectors support Bluetooth pairing, so you can connect your phone or wireless headphone to the device in no time!
There's also an ethernet port, which is great if you're streaming content via the projector's seamless operating system.
Only the Vava Chroma projector natively supports Netflix, while neither projector supports YouTube or Amazon Prime, which may be inconvenient. Luckily, you can connect your laptop to your unit via one of its three HDMI ports and stream your favorite shows or channels with no problem!
Vava projectors have a sleek design and come in black or white. Since they are not portable and sit close to the wall, this design allows them to blend into your room so you won't be distracted by them when not in use.
Their height is also adjustable, so you can aim it at just the right spot without blocking the unit's air vents.
XGIMI
Some XGIMI projectors, such as the Elfin model, can create a competitively large 200-inch screen. Combined with the projectors' clear 4K image, XGIMI creates a truly professional viewing experience in the comfort of your own home.
Last update on 2023-03-29 / Affiliate links / Images from Amazon Product Advertising API.
The projectors feature a camera located next to the lens, which auto-focuses the image so you can enjoy the crispest picture without spending time manually calibrating it.
If you do need to adjust the picture setting, the XGIMI remote allows you to focus the picture using the volume buttons. There's also an image settings menu, complete with several options to change the coloring. The HDR also works great and elevates the experience.
XGIMI Aura 4K Laser Projector vs XGIMI Horizon Pro 4K LED Projector| Head 2 Head
Although there's a fantastic auto-keystone feature, you can manually adjust the keystone yourself. The auto keystone function is so great, even if you place your projector to the side of the screen, it will fix it, so your picture lays perfectly flat against the surface. You can also digitally zoom into an image!
Some of their non-portable models also function well in ambient lighting, so you won't need to purchase black-out curtains to have a bright picture!
Like Vava projectors, XGIMI models also have ethernet ports and support Bluetooth. They also have built-in speakers loud enough for a small gathering, with the two 5 watt speakers in the Xgimi Horizon and two 8 watt speakers in the Horizon Pro !
XGIMI projectors do not natively support Netflix, though there is a way to download it within the Google Play Store app.
The portable units are lightweight, and most models feature a screw on the bottom so they can be securely attached to a stand. XGIMI has one ultra-short-throw unit, which is very large, so be mindful of its size and weight before purchasing it. The XGIMI projectors' designs are simple, though a little boxy.
Winner: Tie since both projectors offer several helpful features.
User Experience
Knowing about a projector's features is helpful, but it's equally important to read what actual customers say about a brand's products. These customer reviews can give you further insight into how a projector actually functions in someone's home.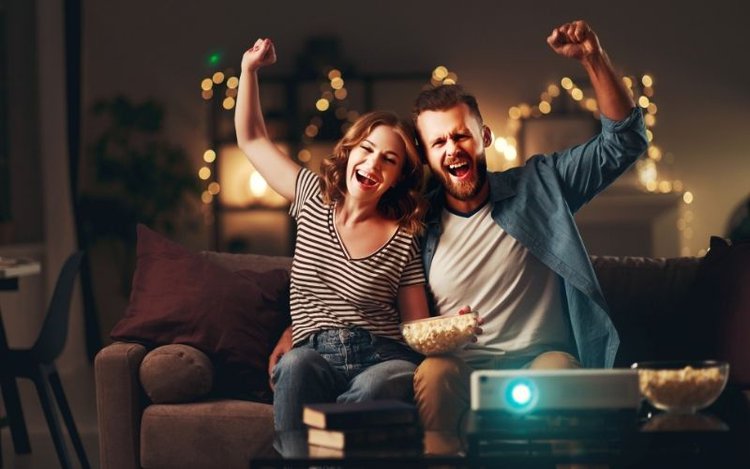 Vava
Vava projector users most commonly comment on the lack of Netflix, Amazon Prime, and Youtube within the operating system. Although you can connect your laptop to your unit and stream content that way, it is inconvenient considering they are smart projectors.
Although the HDR works well, the red tones are a little over-saturated. However, users are usually amazed by the clear picture and enjoy experimenting with the different image settings.
The Chroma projector is great for gaming since the low-input lag, and bright graphics allow you to be fully immersed in the game.
Many users report problems using 3D, specifically the frame-packed 3D mode.
The design allows it to be safely mounted to the ceiling. The image can also be flipped or upturned, giving you plenty of flexibility when deciding where and how you want to set up your unit.
XGIMI
XGIMI users appreciate the portable units' built-in batteries. They are small and lightweight enough to put in your bag and take on the go and come with their own carrying cases so your projector's lens will not be scratched while being transported.
Similar to customer reviews of Vava projectors, XGIMI users dislike how the projector does not natively support Netflix. Thankfully, there is a way to download Netflix via the Google Play Store, and the unit does support other streaming apps such as YouTube.
Some users reported the apps occasionally stalling, though it does not take away from the overall experience.
XGIMI's ultra-short-throw projector has particularly stunning visuals, but some find the input lag too high for gaming.
Winner: XGIMI since it supports more streaming platforms.
Customer Support
We've all been on the phone waiting to speak to a customer support representative about a question or concern, so a brand's customer support is important. Customer support includes assistance via live chat, phone calls, or emails.
Let's see how Vava and XGIMI support their customers and respond to their questions, refund requests, and complaints.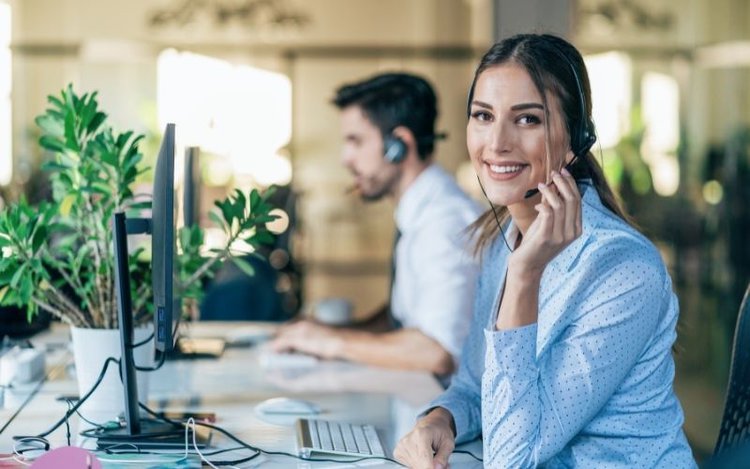 Vava
Vava customers often experience difficulties receiving refunds on products even after sending the product back. Other users report not receiving their package on time or not at all.
Additionally, their customer support is hard to get in touch with and isn't very responsive once contacted.
XGIMI
Several XGIMI users have complained about being asked to pay for shipping to China when returning and refunding a product. Other users report poor customer service when asking about faulty features.
Although the customer support agents are generally polite, they often cannot provide a solution to the user's problem.
Additionally, XGIMI is not very helpful when responding to lost or stolen orders and rarely provides a refund.
Winner: Tie since both brands have very poor customer service.
Final Recount:
Vava: 0/4
XGIMI: 2/4
Tie: 2/4
Pros and Cons
Pros
Cons
Vava

Great native 4K resolution
Low input lag for gaming
Sleek design
Loud built-in speakers

No portable units available
Does not support Amazon Prime, Netflix, or YouTube
Poor customer service

XGIMI

Auto keystone focus
Can be mounted to stand via screw
Built-in camera for image focusing
Portable units come with handy carrying cases

UST unit has too high an input lag for gaming
Does not natively support Netflix
Poor customer service
Final Verdict
Both Vava and XGIMI make quality projectors with amazing image resolution.
Which projector brand is for you will depend on the type of unit you want (UST, long-throw portable, etc.) and your viewing preferences. If you're looking for a great ultra-short-throw projector, consider Vava. But if you want a quality portable unit, look at what XGIMI offers.
Remember that Vava does not support most streaming platforms, so consider that when deciding which projector is best for you.
Whichever brand you decide is right for you, rest assured you'll be blown away by the crystal clear picture and great speakers.
What's your experience with Vava and XGIMI projectors?
Let us know in the comments below!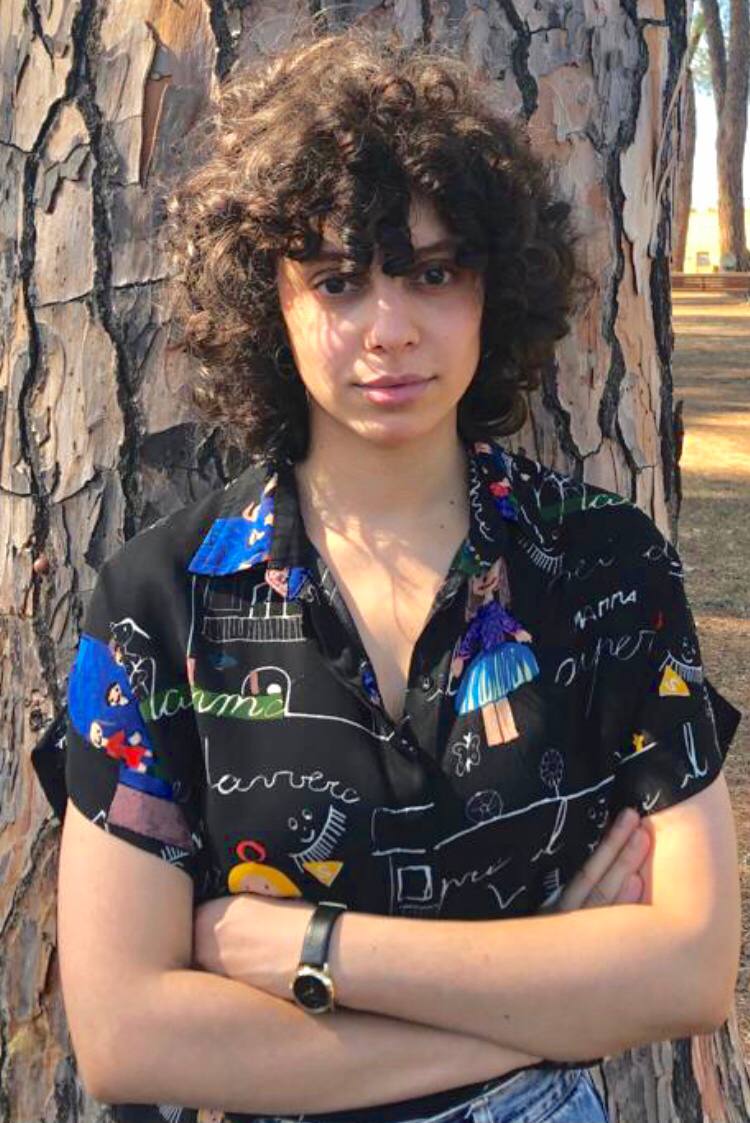 Yesenia Achlim is a technical copywriter and editor with a focus on AV equipment. She aims to break down complicated topics and make technology accessible, no matter your technical expertise. When she's not teaching you how to replace a projector lamp, you can find her reading and baking.