For a projection to pan out well, both the projector and the screen must work in harmony.
Generally, the screen usually gets overlooked because it's a bit too simple an implementation to warrant any serious attention.
On the other hand, projectors are complex devices that can easily make or break the viewing experience. They, therefore, get increased focus, which is justified to a great extent.
But do not mete out sub-par treatment to projection screens, particularly when it comes to the colors.
Projection screens are usually white, but there are grey and black canvases to consider as well. And if you further explore, you'd be introduced to grey and high contrast variants.
Silver Ticket offers these screen color options, and in this article, we'll learn everything about them to help you make a purchase decision.
Silver Ticket High Contrast Grey
The high contrast grey screen is one of several projection-grade screens Silver Ticket makes.
Silver Ticket has three other variants or colors of projection screens besides the above, like white, silver, and woven acoustic. And they come in a range of aspect ratios.
As the name suggests, high contrast grey is darker than regular grey and silver ticket grey.
It consistently reflects black and other darker hues in a scene, regardless of the unreliable ambient lighting it may have to deal with.
Silver Ticket Grey Screens
Silver Ticket grey screens are darker than white but lighter than black. They're also a lighter shade than the high-contrast grey mentioned above.
The light hue also means a low-contrast projector will pair well with it compared to a dark grey screen, which needs a stronger projection light.
The screen's ability to produce black levels may not be on par with a black or high-contrast grey screen, but it surely outperforms what any white projection screen can offer.
In other words, its ambient light-rejection capability is nothing to sneeze at.
Which Should I Choose Between Silver Ticket and High-Contrast Grey?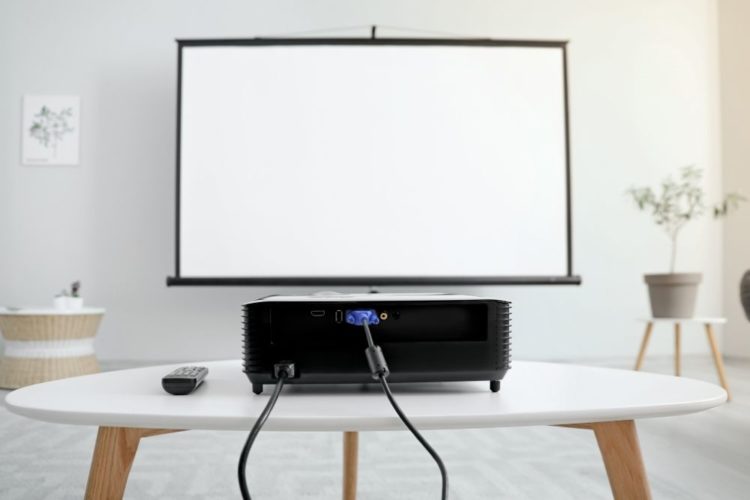 White or lighter projection screens are usually standard because brighter visuals are more desirable.
Also, people usually don't use their projectors outdoors, during the day (with open windows), or with lights on. The need for a projection screen to battle out extraneous or distracting light, as a result, usually doesn't arise.
In short, the Silver Ticket grey screen is the safer choice of the two in general or in most situations.
But high-contrast screens have their purpose too, or fair share of followers.
If you're particular about contrast levels or want the blacks in the visuals to look truly deep, the high-contrast screen would be a better fit.
Moreover, the high-contrast screen performs admirably when you don't have much control over ambient light.
Just make sure the projector you pair it up with can cannon out bright light and doesn't have an aging lamp.
You would otherwise have to deal with a slightly darker image than usual, as mentioned earlier.
On the other hand, the ST grey screen doesn't require as much luminance since the slightly brighter color reflects off light much better.
The bigger the high-contrast screen, the more capable the projector should be with regards to luminance.
That said, the Silver Ticket grey and high-contrast screens can ward off reflections. But the latter does a marginally better job of absorbing light.
Kindly note that both screens are made of real, high-quality projection screen material and not some random piece of cloth or plastic sheet.
Besides the differences in their color and respective performances, there's no compromise in quality with both.
Does Silver Ticket Provide Screen Samples?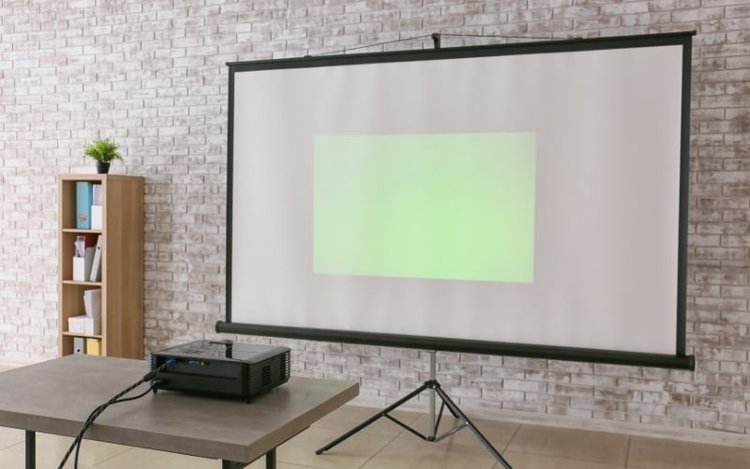 Yes, it does.
If the above points have not helped you pick between the two, or you would like to see the screen in person before making the final call, order some samples already, such as this Material Samples Kit.
If the sample screen size seems a bit too small for testing, buy multiples and place them adjacent to create a larger screen effect.
In case the specific kind of screen sample is not available for purchase, contact Silver Ticket for assistance.
FAQs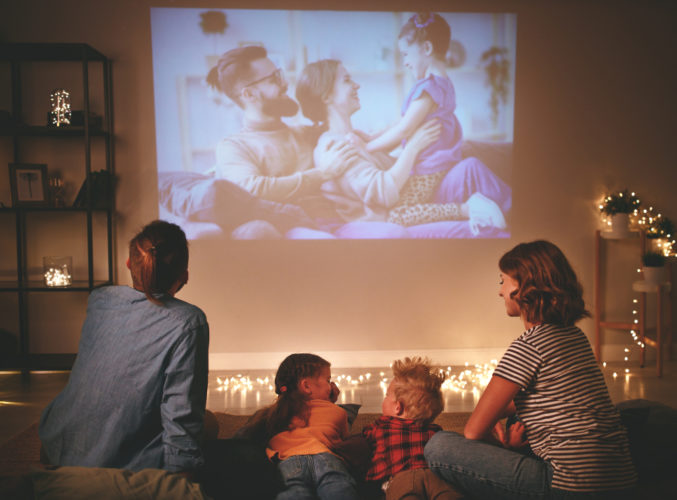 What is a projection-grade screen material?
A proper projection screen is made of either vinyl or treated textile and not any sheet. The treatment involves applying or spraying the material with a unique substance and ensuring a taut but not overstretched spread.
The screen, as a result, is capable of the optimal contrast, gain, color reproduction, luminance levels, etc., mandatory to replicate a movie theater-like viewing at home.
Most cheap projection screens are low-quality and will not provide the best viewing experience, irrespective of how excellent or capable the projector you use with it is.
What size of Silver Ticket projection screen should you choose?
Silver Ticket makes projection screens encompassing a reasonably wide range of sizes—from 80 inches to more than 200. The ideal screen size for your specific requirements would vary based on your room size and viewing distance.
The process of picking the right size is quite identical to choosing the right size TV for your space. If you've bought a big-screen TV before or replacing one with a projector setup, ascertaining the ideal screen size for your needs should be pretty straightforward.
There's no correlation between the color and size of the Silver Ticket screen you pick, in case you were wondering. In other words, a high-contrast grey screen performs identically at all screen sizes.
Just make sure the projector is up for the task. Or do not use a compact projector with a 200-inch Silver Ticket projection screen and expect optimal performance.
Conclusion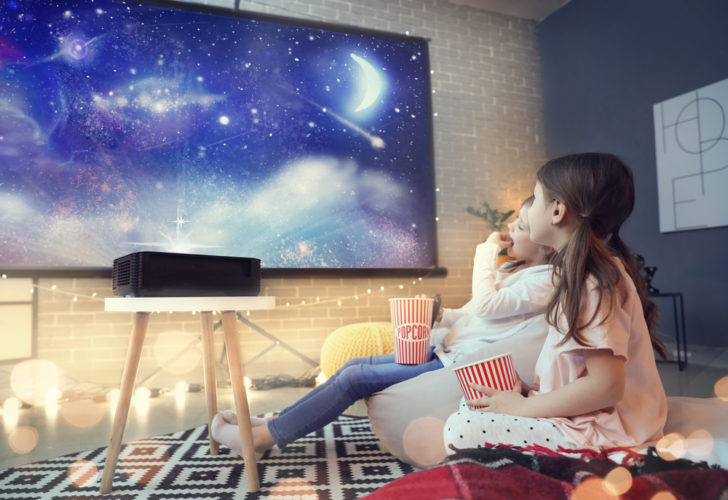 To conclude, the grey and high-contrast screens are capable in their unique ways. Neither of the two is better than the other.
In certain situations, the high-contrast screen works the best. And in some other specific conditions, the grey screen does a better job.
If you like white projection screens but feel the contrast levels could be better with them, the Silver Ticket grey screen will be a more seamless shift for you.
On the other hand, the high-contrast canvas may feel a bit like on the other end of things.
Needless to say, take stock of your projection room or space before picking one. There's always the sample kit to your rescue if you need one.
Last update on 2022-07-03 / Affiliate links / Images from Amazon Product Advertising API.