Both Screen Innovations and Elite Screens produce projector screens. If you want to purchase a new screen, it is essential to know about these two companies. Hence, you can identify the best screen to satisfy your specific needs.
Screen Innovations and Elite Screens are popularly known for their screens. Screen Innovations produces excellent quality image screens and is the leading producer of Ambient Light Rejecting screens (ALR).
Elite Screens provide a wide range of screens best for outdoor and indoor use. They also produce screens that are portable and electric. Elite Screens is also known for making affordable quality screens.
Direct comparison
Elite Screens
Screen Innovations
Who they cater to
They are great for family rooms, learning facilities, and conference rooms.
You can use Screen Innovations in theaters, board rooms, and home.
Features, quality, and material
A good example is ceiling ambient light rejecting material. Elite Screens produce quality big, bold, and bright images.

It uses the best materials when manufacturing its screens.

Materials include Matte White, Matte Grey, Acoustically Transparent Material, etc.

Screen Innovations produces screens with great features.

Features vary from screen to screen.

Each of their screens is unique, with great features

Screen Innovations screens produce quality images that are very bright where you don't need a dark room or wall when viewing.

The materials on their screens include Ambient Light Rejecting and more.

User real experience
The customers are satisfied with the screen, and Each customer seems happy.
The users are satisfied with the screen and like its features.
Customer service
Their rating on Trust Pilot is 3.7, and their customer service can be better.
Their rating on Trust Pilot is 3.2, with one saying the customer service is not excellent.
Safety
The screen is safe for use and has a certification to prove it.
The screen has no certification to prove its safety.
Breaking it down
Elite Screens and Screen Innovations are different companies and cater to different consumers. Their screens vary in price, quality, and features.
We will discuss the type of consumers of each brand. Customers being the vital part of each business, we will get to know how satisfied they are.
After this discussion, one can identify which screen best fits his interests.
To Whom Do They Cater?
Screens and consumers go hand in hand, and without them, the screens will lack a market. Each brand knows this, and that is why as they are producing each screen, they already have a target market.
The brand manufacturer knows what features to add to the screen by understanding the target market.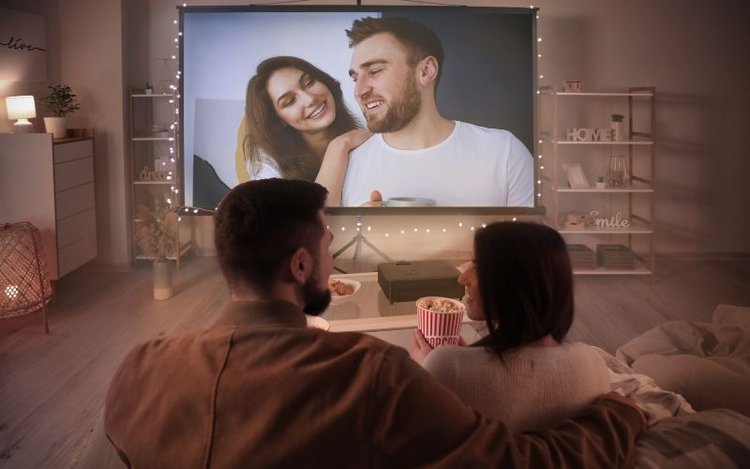 Screen Innovations
Screens like Black Diamond Zero Edge G2 115 are best for home theaters. The screen is excellent for the normal living situation in a typical house.
It is unnecessary to have a dark wall or darkroom to use this screen. Also, it is used for entertainment by projection videos, and images.
Screen Innovations enables one to get a massive screen in the house while on a budget. Screens like Zero Edge Pro can be custom-made to fit in any space.
Elite Screens
Elite Screens like Aeon Cinegrey 120 inches are best for family rooms, learning facilities, and conference rooms. The families use it for entertainment at home, where they enjoy full colors and pattern customization.
In conference rooms, notes and images are shown on the screen to enhance the points. The screen like Aeon CLR 3 Series has an ultra-thin, unique frame design that makes it look professional.
The students can enjoy their lessons in the learning room because learning is in visual form. The teacher uses the projector screen like Kestrel Tab-Tension 3 Series to enhance points through videos and images.
The use of photos and videos increases the learning capacity of students.
Features, Quality, and Material
A great screen has the latest features, has excellent quality, and is made of the best material. Some brands produce screens that do not meet all these requirements.
One should be keen on the screen's quality and material during purchase. One should look for a screen that meets all the needs.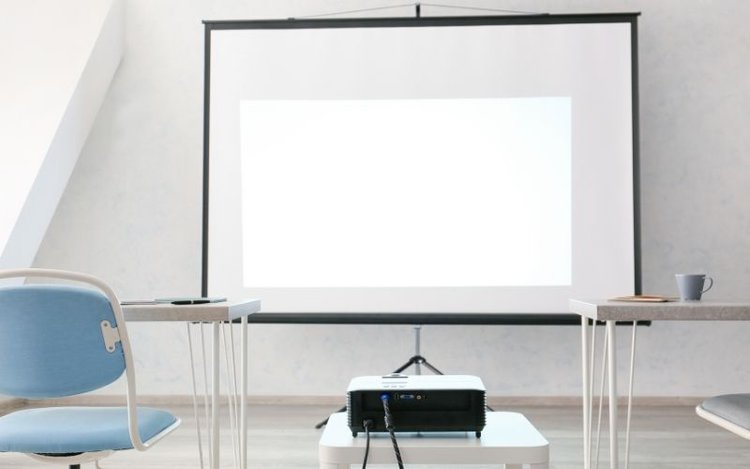 Screen Innovations
It has excellent quality screens like the Black Diamond Zero Edge G2 115. It can project in a lit room, which means you can use it anywhere.
Last update on 2023-05-29 / Affiliate links / Images from Amazon Product Advertising API.
It features black diamond screen technology and has ultra-rigid aluminum material.
It is a large screen with an ultra-bright image and a slimmer body. It has various mounting options, including removing the frame, flushing it to the wall, and projecting it off the wall.
Elite Screens
Aeon Cinegrey is made for low contrast home theaters projectors. It has an excellent flatness which enables it to be used at home theaters.
Last update on 2023-05-29 / Affiliate links / Images from Amazon Product Advertising API.
The Elite Screens can increase black levels and, at the same time, minimize the loss in color. Its surface has black-backing, which prevents light penetration, and has a view angle that is comfortable for the eye.
It is certified by GREENGUARD Gold which proves that it is of excellent quality.
User real Experience
Most buyers like to leave a review once they purchase a product. Most of the reviews are valid and reliable.
The reviews act as a guide for a new buyer. When a person wants to buy a product, they can look through the reviews and know if it meets its specifications.
Products with bad ratings receive few purchases; however, they can know what to correct in the future if the company is keen.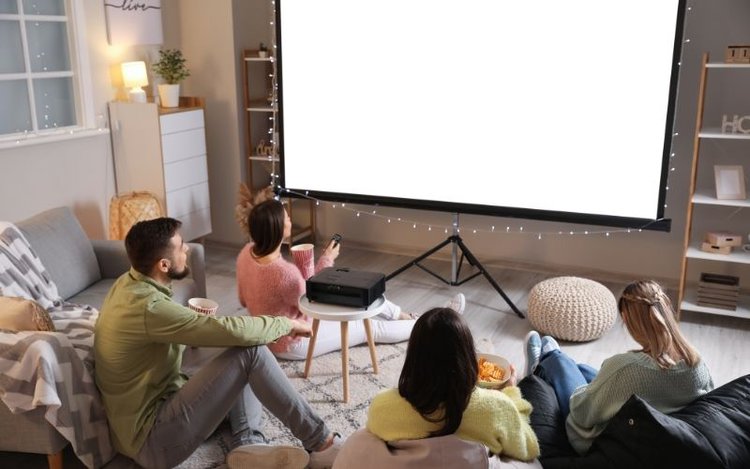 Screen Innovations
The users are generally satisfied with the screen. They can use the screen in every part of the room to excite the users.
Although, some are complaining about the weight of the screen, saying that it is too heavy.
Elite Screens
As from the reviews, the consumers are delighted with their product. Among the things that please them is that the screen produces fantastic picture quality, and do not regret purchasing it.
However, most are complaining about how tedious and time-consuming the assembly is. Another user is saying the screen is excellent but not lightproof.
Customer Service
The support given to brands' consumers should be great. Excellent customer service enables the users to have a stress-free and fantastic time-consuming product.
Each brand should strive to have excellent customer service to maintain and attract new customers.
Lousy customer service builds a terrible image and reputation for a company.
Nowadays, customers can contact customer service through emails, web, social media, text, and telephone calls.
There is also self-service support where customers can get answers at any time.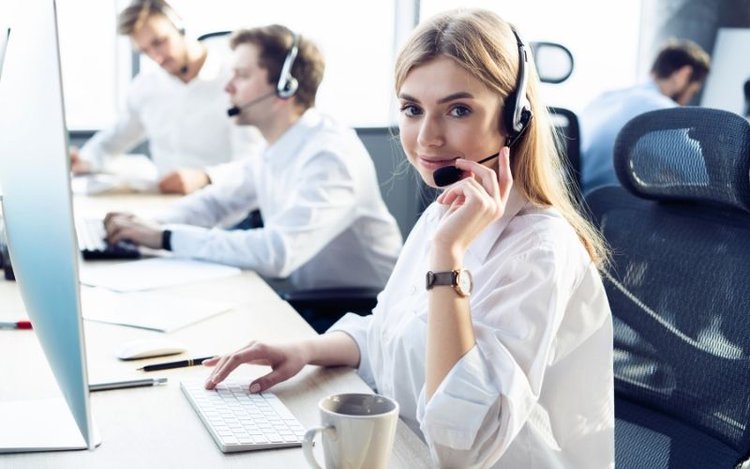 Screen Innovations Customer Service
Their rating on Trust Pilot is 3.2, which is below average. The customers are unsatisfied with their service.
Among the things they complain about is their slow service. The customer service is not that great.
Even though Screen Innovations has provided several ways to contact them, including social media.
Elite Screens Customer Service
Their rating on Trust Pilot is 3.7, which is an average score. The customer service is good, and they have established various platforms for contacting them.
The customer service is quick to help and offer solutions. Moreover, they offer a lot of guidelines on the use of their screens.
Safety
A lot of people forget to check product safety before purchasing. One should check if the screen has passed a certification test and has a certificate to show for it.
The certification includes screen material thickness, motor specification, flammability, and fire testing documents. One should know if the screen is easily flammable and if it has passed the fire test.
The screens that are prone to fire are not safe for use. It can catch fire at any time, causing more significant loss, especially in a place with a large audience.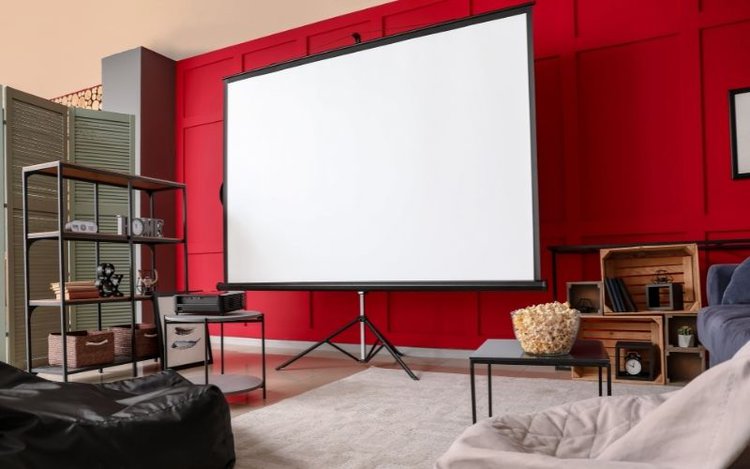 Elite Screens Safety
The Elite Screens has certification and test reports. It has a performance report for each product and is open to the general public.
These products have passed the test and are safe to use. Elite Screens, each product has undergone testing and has a certificate to show for it.
Screen Innovations
Their products are generally safe for use. However, their safety reports are not shown to the general public.
Final Recount
PROS
CONS
SCREEN INNOVATIONS

The screen is watchable in ambient light
It has a frameless design
It has good angle viewing
It is made of excellent material

It is heavy
It is very bright, which can be uncomfortable to view
It cannot be tucked away when not in use
Poor customer service

ELITE SCREENS

Good customer service
It has a frameless design
It has a good viewing angle
It is made of excellent material

It is expensive
It allows light to pass through
Conclusion
Screen Innovations and Elite Screens have been in the market for a while. Each brand has its loyal customers. However, sometimes the other brands' product meets your expectation that you have to leave your usual company.
It would be best to look at the screen's cons and pros during purchase, which can guide you. Also, if you want to know the build quality, you can look at the overall mass of the projector screen.
The buyer should also know the specification they are looking for and the purpose of purchasing the screen. Understanding the function is essential because some screens are made for specific purposes.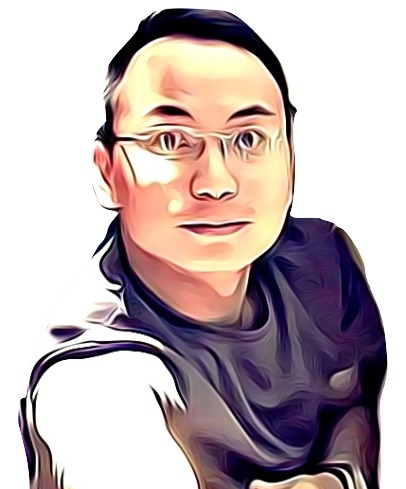 Vance is a dad, former software engineer, and tech lover. Knowing how a computer works becomes handy when he builds Pointer Clicker. His quest is to make tech more accessible for non-techie users. When not working with his team, you can find him caring for his son and gaming.