Hey there, busy bees!
We all know how tricky it can be to juggle school, work, and life in general, right?
Well, I've got some fantastic news for you! I've put together a list of 20 productivity apps that are total game-changers.
Whether you're a student cramming for exams, a professional managing multiple projects, or just someone trying to organize their day-to-day tasks, these apps will help you stay on top of things.
And the best part? They're available on Mac, Windows, iOS, and Android.
So, no matter what device you use, you're covered.
Let's dive in, shall we?
13 Apps For Work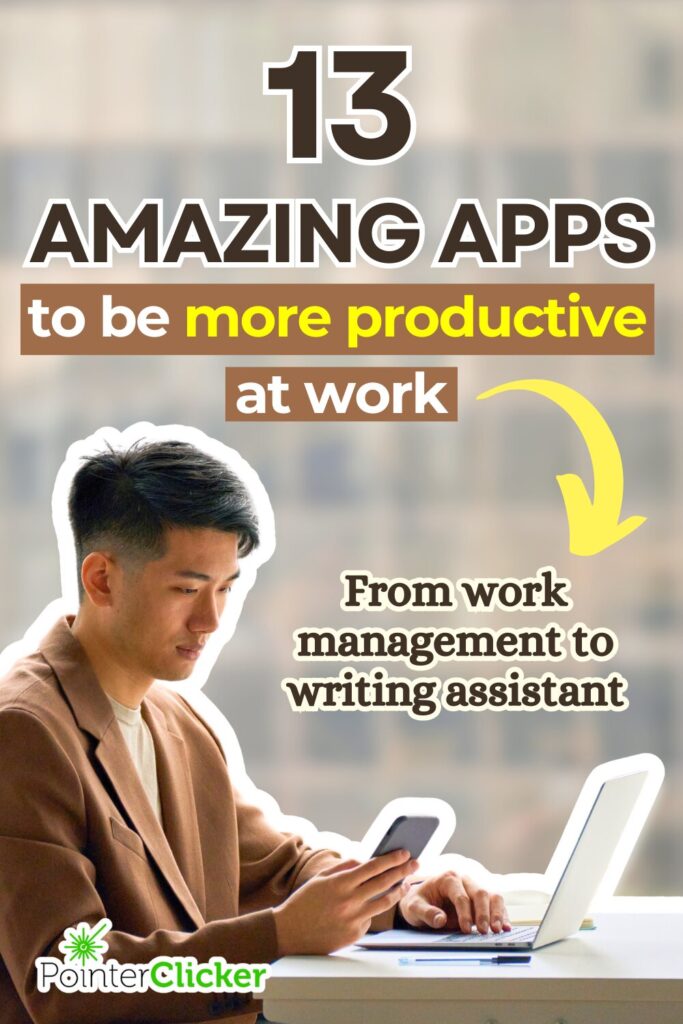 Even though these apps below are listed under the 'Apps For Work' category, don't worry, you can totally use them for your study sessions too.
It's a great way to unlock their full potential and get the most out of them.
1. Grammarly
Get Your Tone Just Right with Grammarly
Ever found yourself making comical grammar errors or having difficulty drafting a formal email to your teacher or boss?
If so, then Grammarly is your buddy!
This nifty tool hunts down and corrects errors in your writing – whether it's grammar, spelling, punctuation, word selection, or style. It's got your back no matter where you're writing online.
With Grammarly, I've found that my writing tasks become a breeze, saving me heaps of time and effort, regardless of whether I'm penning an essay, article, or just an email.
You can use Grammarly at no cost, but if you're looking to unlock all its features, it might feel a bit on the expensive side.
2. Forest
Forest: Gamified Focus Application - Review
Hey, wanna kick that pesky phone addiction to the curb?
Try the Forest app.
Here's the deal: you grow trees, but only if you stop using your phone for 30 minutes. Stay off and boom, a tree sprouts up in your virtual forest.
But if you cave and peek, your tree bites the dust. Sad, right?
The more you resist your phone, the thicker your forest grows!
Plus, there are free add-ons for Chrome and Firefox.
They let you block those time-sucking websites while you watch your forest flourish. It's a win-win!
3. Habitica
I Gamified My Life For A Week using Habitica
Habitica is a cool app that turns your daily tasks into a game, making the process of getting things done more enjoyable.
It's packed with features that you can tweak to your liking, whether you're using it on your phone or in your web browser. Plus, it can even work with other apps you're already using.
What makes Habitica special is how it turns boring tasks into exciting challenges, rewarding you with points and levels as you progress.
There's also a friendly online community there to cheer you on.
And the best part? You can set up your own tasks and rewards that suit your lifestyle.
You can get this for free or opt for the paid version. The subscription cost varies from $4.99 to $47.99, depending on the plan you pick.
4. Evernote
Evernote Tutorial For Beginners | How to Use Evernote 2023
If the idea of turning your tasks into a game doesn't sound appealing, Evernote might be just what you need.
It's a digital notepad that lets you jot down and arrange your thoughts while ensuring they stay up-to-date on all your gadgets.
Think of it as your personal digital organizer, perfect for storing everything from your favorite recipes to your work strategies or daily journal entries.
Evernote is a user-friendly tool with immense power, ready to help you manage your work projects or daily tasks efficiently.
5. Dashlane
Is Dashlane a good password manager? | Dashlane review 2023
There are moments when my inner sloth takes the lead, especially when it comes to changing passwords.
I admit, I'm guilty of using the same password for EVERYTHING.
This habit began to worry me until a friend at college introduced me to Dashlane, a handy password manager.
I'm so grateful I took his advice!
Dashlane has truly been a game-changer. Although the free plan is limited to one device, it generously accommodates unlimited passwords and passcodes.
The premium plans are a treasure trove, boasting valuable features like VPN and Dark Web Insights.
6. Pomodoro
PomoFocus: Use This App To Increase Your Productivity. (Best Tool For Pomodoro Technique)
This nifty app employs a neat trick to sort out your work schedule.
It's like a friendly alarm clock that chops up your workday into manageable 25-minute chunks, known as "pomodoros". After each chunk, you get a small breather. After you've completed four of these chunks, it rewards you with a longer 20 or 30-minute break.
What's great about this app is you can also jot down your to-do list as you go along. It keeps tabs on how long you take for each task and nudges you gently when it's time to relax.
To jazz up your experience with more timer noises and fancy to-do features (like subtasks and reminders), you can upgrade to the Pro version. It's quite affordable too – just $3 per month or $30 for an entire year.
7. Quora
How to Use Quora - Beginner's Guide
Quora is essentially your go-to site for asking and answering queries.
It's like a global forum where you can post questions about pretty much anything, and folks from all corners of the world can pitch in with their responses.
The beauty of Quora is in its community-powered voting system; the more useful and insightful an answer is, the higher it climbs on the response list.
Besides being a Q&A hub, Quora is a fantastic space to gain knowledge and pick up new insights.
Unfortunately, Quora doesn't have a dedicated app for Windows. So, if you're a Windows user, you'll need to enjoy Quora's offerings via a web browser.
8. Canva
Ultimate Canva Review 2023
Back in my college days, Canva was my go-to tool, and it still holds a special place in my toolkit.
Honestly, Canva is a gem.
This tool is essentially a magic wand for graphic design, simplifying the whole process. Setting up an account is as easy as pie, and the platform is accessible either through a web browser or as an app on iOS and Android devices.
Canva provides a platform for image editing and project-based learning, all with an effortless drag-and-drop interface that's friendly even for the youngest of users.
It encourages both group brainstorming and collaboration as well as individual project development.
There's no doubt about its versatile applications, from the classroom to the workplace, Canva is loaded with possibilities.
9. Google Keep
Google Keep For Dummies: Getting Started!
Google Keep is a nifty little tool that acts as your digital post-it note collection. It allows you to scribble down thoughts, compile lists, and even attach images, all with the aim of jogging your memory later on.
You also have the option to share your pearls of wisdom or shopping lists with your friends or family.
One of the standout features of Google Keep is its ease of access. You're able to pull up and adjust your plans on any device, at any time, and from anywhere. To track down that one particular note in a sea of data, you can color-code, label, or simply use keywords.
Sadly, there isn't a dedicated Google Keep app for Windows. However, Windows users can still reap its benefits via a web browser or the Google Keep extension.
10. Brain.fm
This app has TRANSFORMED me! | Brain.fm | Mark Ellis Reviews
Noise in my workspace often makes it challenging for me to stay focused on my tasks – a common issue when you're working in an office like I do.
I attempted to drown out the distractions by listening to music, but the lyrics ended up being another distraction, especially when I was writing.
That's when I stumbled upon Brain.fm.
Unlike regular music, Brain.fm plays tunes that are specifically designed to enhance focus, promote relaxation, and aid in meditation. They even assert that their music is scientifically backed to increase productivity.
While I'm no expert in science, I can certainly vouch for the positive impact their music has had on my focus and productivity. It's been a game-changer for me.
11. Dropbox
Dropbox Review: Is the Original Cloud Storage the Best in 2022?
Think of Dropbox like your digital backpack, always ready to carry your files wherever you go.
Dropbox is a reliable companion that syncs and safeguards your data across multiple gadgets, ensuring your files are always at your fingertips.
It's not just about storage; Dropbox also makes file sharing and collaboration a breeze. No matter where you are, your files are just a tap away.
The cherry on top? Dropbox works offline too!
You can keep editing your files even without the internet, and rest easy knowing that your work will sync up as soon as you're back online.
12. Pocket
Pocket - App Review for Web Clipping Fun
With Pocket, you can easily stash away fascinating online reads that you stumble upon but don't have the luxury of time to dive into right away.
By simply hitting the share button at your screen's base, you can keep all those intriguing articles and posts for a later, leisurely perusal!
If you're a Windows user, there's currently no specific Pocket app for you. But don't worry, you can still enjoy Pocket by adding it as an extension.
13. Alarmy
Alarmy App REVIEW - Best Alarm Clock App of 2020!
This app is a godsend for those of us who could sleep through a thunderstorm.
But don't be fooled into thinking it's just your run-of-the-mill alarm app. Alarmy is so much more! It doesn't just play some sounds, it's designed to keep you wide awake.
Turning off the alarm isn't just a simple button tap away.
Besides the usual method, you can also set up alarms that require a bit more effort to shut down. Ever tried shaking your phone or solving a math problem just to silence the noise?
Now that's a unique wake-up call!
7 Apps For School

If you're a student, apart from the apps we've already chatted about, these next ones could turn into your new productivity pals.
Trust me, they're game-changers!
1. Khan Academy
Khan Academy is absolutely colossal! It's a completely free platform that offers tutorials on just about every subject you could imagine.
Whether you're grappling with fifth-grade mathematics, diving into AP Computer Science, or maybe even brushing up on biology or prepping for your SATs, Khan Academy has got you covered.
It's packed with practice questions, easy-to-follow explanation videos, and full-length mock tests, making it an incredible tool for learners of all types.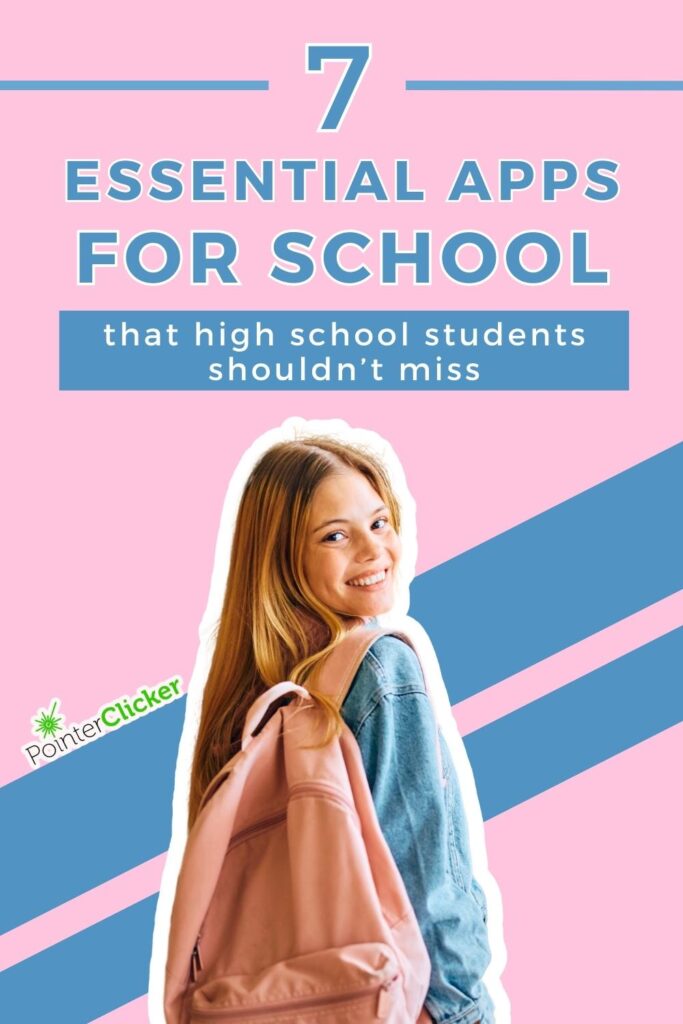 2. Quizlet
How to use Quizlet - Official tutorial for new users
During my college days, Quizlet was always my favorite app to prepare for exams. I adored the Quizlet mobile app because it allowed me to study no matter where I was.
What I loved most about Quizlet was its variety of study tools, from flashcards to tests. I guarantee there's a study mode that will perfectly suit your needs.
3. Duolingo
I did Duolingo for 2000 days in a row
In my personal experience, Duolingo stands out as the top-notch language learning app, and it's been that way for years! With over 30 languages ready for you to delve into, it's like having a global language school right in your pocket.
The beauty of Duolingo is in its simplicity – it breaks down learning into manageable "bite-sized lessons" that cover reading, writing, and speaking.
What's more, the app gamifies the process with rewards, a motivating streak system, and more cool features.
Best of all, Duolingo is incredibly user-friendly, and as promised by its developers, it's here to stay, free of charge, forever!
4. Graphing Calculator X84
Algebra - Graphing Calculator X84 demo
Navigating through high school math can be a breeze with a graphing calculator. However, their steep price tag (typically around $100) can be a deterrent for many.
Although some schools and educators provide calculators on loan, the quality tends to be less than optimal.
So, isn't it a better idea to opt for a free calculator app that can perform all the functions of a $100 calculator?
Download Graphing Calculator x84

Android
5. Google Workspace
All 15+ Google Workspace apps explained under 7 minutes
Google Workspace is simply the finest online suite out there, packed with fantastic perks. Whatever you're looking for, it's got you covered!
Particularly, if you're in the education sector, its key offerings like cloud storage, file sharing, and Google Classroom, among others, are just what you need.
They're super handy for both educators and learners alike!
Google Workspace is cloud-spaced so there is no installation needed. Therefore, you can use Google Workspace no matter which platform you are on.
And if you want to be more accessible to Google Workspace on your phone, you can download its apps from Google.
6. Dictionary
Dictionary.com - App Review - Speak The Words Your Want To Define
Keeping a dictionary app on your phone is a real game-changer whether you're diving into scientific research, crafting an essay, or picking up a new language.
Dictionary.com, for instance, which not only can be used on a browser but can also be used as an offline app on your phone.
It's packed with handy extras like the "Word of the Day," quizzes, and specialized dictionaries for medical terms, science, rhymes, and even slang.
Plus, it's got audio pronunciations and boasts a whopping library of over 2 million definitions and synonyms.
7. Amazon Kindle
Amazon Kindle vs. Apple Books - What is the best app for reading e-books?
The Kindle app, while not ideal for scientific work, is a fantastic tool for promoting a love for reading.
Its text-to-speech feature can be a boon for English language learners and those who find reading a challenge.
A tip for these students is to customize their font size and color for better readability. The Kindle app also offers an easy solution for those who find holding books or turning pages difficult.
The app also offers on-the-spot help for unfamiliar vocabulary with its built-in dictionary, empowering students to tackle more challenging reading materials.
Elementary and high school students using the Kindle app were said to be not only more driven to read but also remained engaged for longer periods.
Wrapping Things Up
So there you have it, folks!
Those are our top 20 productivity apps that can work across multiple platforms.
Whether you're grinding at work or hustling through school, these apps can really help you stay on top of your game.
They've got features that can help you manage your time, organize your tasks, and even keep your focus razor-sharp.
So, why wait? Time's ticking and your productivity is calling.
Dive in, explore these apps, and discover how they can turn your everyday tasks into a breeze.
Happy productivity!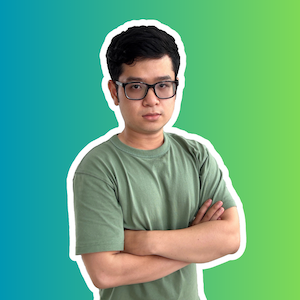 Huy 'Anyxel' Pham is a Pinterest marketer and writer. He's curious about how the human mind works and how people grow mentally. These interests shape his writing, making it useful and valuable. When he's not working, Huy enjoys the peace he finds at his favorite Buddhist temple or while reading a good book.
How was content created? This piece is created collaboratively, with tech editors generating ideas, conducting testing, and proofreading meticulously, while AI assists in fine-tuning.