Buying a projector screen is no small matter, and many factors go through your head when trying to decide on exactly which screen is perfect for you. One extremely important thing you should be considering is whether you need a motorized or fixed projector screen.
Each option has it's pros and cons, and they both have their place in the home theater market. The real question: is one inherently better than the other? To answer that, we need to take a deep dive into both options and compare them so you can come to an informed buying decision.
What is a Fixed Projector Screen?
When the words "home theater" are spoken, the first thing that pops in your mind is likely a fixed projector screen. This is the flat screen, often framed, that you hang on the wall. They are tried and true, and a great choice if you are building a home cinema.
Fixed projector screens come in a variety of materials and colors. No matter if you want a white, grey, or black screen, they have you covered. If options are what you are looking for, fixed projector screens are the way to go.
One major thing to consider when looking at fixed projector screens is the ambient light rejection technology that is built into some higher end screens. These options will give you the absolute best image possible even when there is a decent amount of ambient light in the room.
Pros
Tons of options for materials and colors.
Framed to look nice on a wall.
ALR screens give you great performance in higher lighting conditions.
Cons
Need a dedicated theater room for them to make sense.
An eyesore as the centerpiece of any other room.
What is a Motorized Projector Screen?
Motorized projector screens can be raised and lowered via an electric image, giving you the ability to actually hide the screen when it is not in use. This is done by rolling up the screen inside of a housing mounted either on the ceiling or floor.
If you lack a dedicated theater room in your home, or are buying for a classroom or office, a motorized projector is what you need. While the options on them are lacking compared to fixed projector screens, the ability to "hide" the screen opens up another level of opportunity for the room where it is hung.
Motorized projector screens come in two types: tensioned and non-tensioned. Non-tensioned screens are the most common, with a weighted bar running the length of the bottom to keep the screen straight with the power of gravity. Tensioned screens, on the other hand, are kept nice and taut by cables that pull the screen to a perfect flatness.
Pros
Great for space saving or sharing.
Neat and tidy look to any room.
Made from high end materials.
Cons
Lacks the options of fixed screens.
More expensive than fixed screens.
Motorized vs. Fixed Projector Screen: Breaking it Down
Now that we have explored the basics of each screen type, let's take it one step further. Below we will see how each is used, how they work, how affordable they are, and if there are any alternatives to these two technologies on the market.
1. Use Cases
Fixed Projector Screen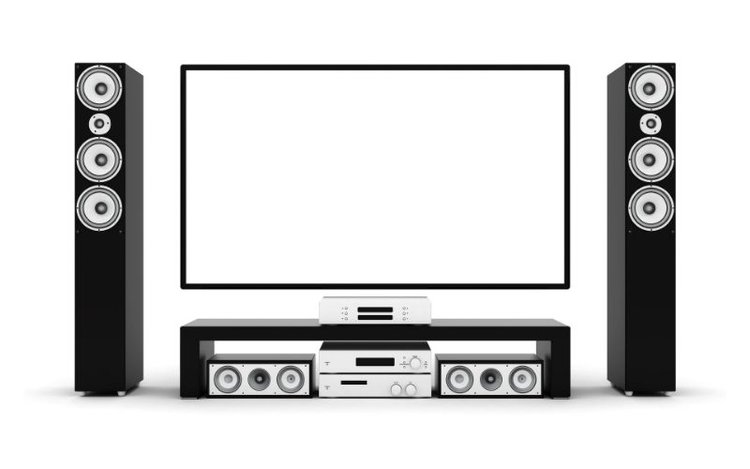 If you are building an epic home theater setup and want a screen that stays on the wall, ready to project at all times, a fixed projector screen is what you are after. Put some nice curtains on the sides, add a surround sound system, and it will really give you that cinema experience from the comfort of your own home.
Another use for fixed screens would be in the main congregation area of a church. If you plan to project lyrics, verses, and videos during a sermon, a fixed screen placed strategically on the church wall will give your church-goers a resource to learn from.
Motorized Projector Screen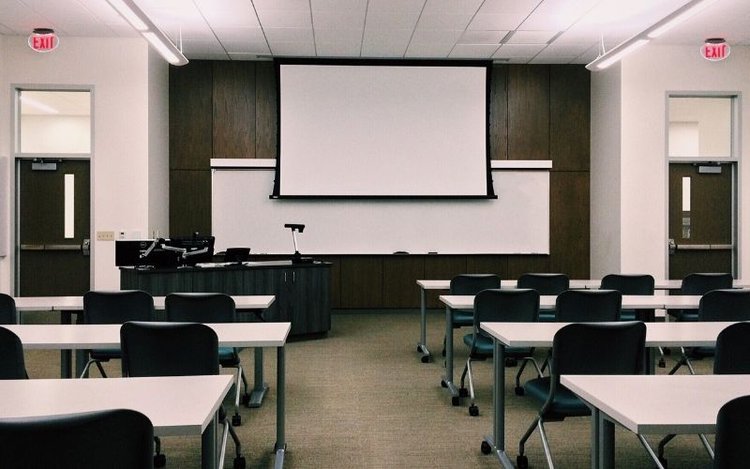 If you are looking for a projector screen for your office space or a classroom (church, school, etc), a motorized projector screen will give you the most flexibility. Being able to lower a screen to project a slideshow, presentations, and documents at any time is a great way to maximize your working environment.
Another perfect use case for a motorized screen would be in a room in your home where you will have a family movie night, but it is not a dedicated home theater. Play rooms, flex rooms, and living rooms are perfect candidates for a hidden projector screen that can be used for a nightly movie, but also tucked away if guests are coming over.
2. How do they work?
Fixed Projector Screen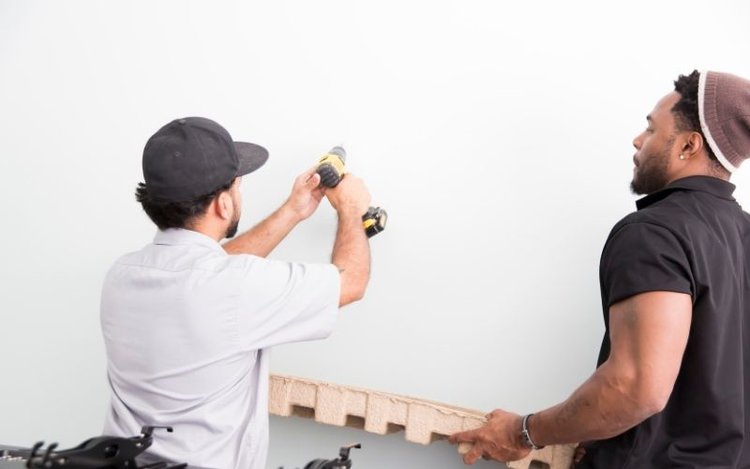 To install a fixed projector screen, all you need is the screen, some nails or screws, and a projector to use it with. This is a fairly easy and straightforward process that can be handled by one or two people in most cases.
One thing that you will find that is different about fixed screens is your ability to get the newest Ambient Light Rejection (ALR) technology. These screens are very similar to what standard streams are, but have a plastic layer over the top that absorbs or rejects room lighting to keep it from washing out or hindering the projected image too much.
Motorized Projector Screen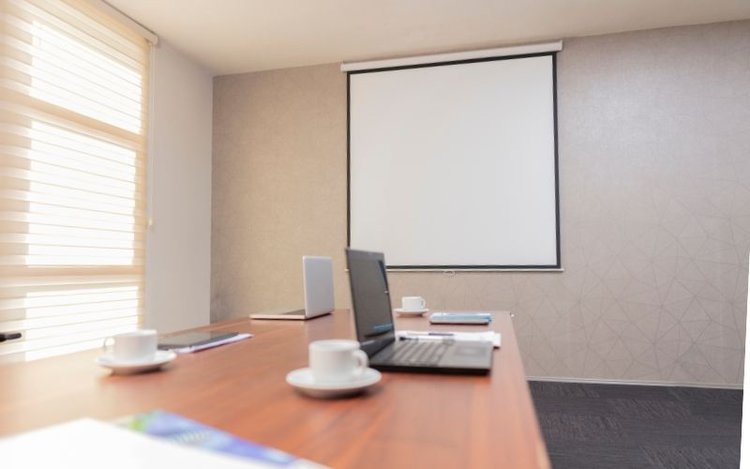 Motorized projector screens are the same as fixed projector screens in the way they work. The only true difference is these screens have the ability to be raised and lowered to hide them when not in use.
These projector screens can be mounted on the ceiling, the floor, or above the ceiling for ultimate concealment. This is the most expensive and time consuming way to mount one, but will give you the nicest appearance.
So not only can you hide your screen when your friends and family come over to keep your house looking less cluttered, but the image you get is going to be just as good as what you will get from a nice fixed screen.
3. Affordability
Talking about money here is going to be tricky, because you could spend very little money on a cheap fixed screen, or blow your entire home theater budget on a huge motorized screen with all the bells and whistles.
As a general rule of thumb, motorized screens will be more expensive simply due to having the metal housing and motor inside. You will pay for the electronics inside, and that is a trade-off that most don't mind making for the quality and experience of a motorized screen.
4. Alternatives
Motorized screens are the alternative to fixed screens, but there is one more option available if you simply don't want to pay the extra for the motorized option. What if you could get the same benefit of a motorized screen but for a fraction of the price?
You can do that by picking up a manual pull-down projector screen. These screens roll up and tuck away just like a motorized screen with the biggest difference being you have to physically pull the screen down and let it up when you are finished.
| | | |
| --- | --- | --- |
| | Motorized Screen | Fixed Screen |
| Standard Sizes | 100"-150" | 100"-200" |
| Colors | White, Grey | White, Grey, Black |
| Ease of Installation | Difficult | Easy |
| Cost | $$$ | $$ |
Conclusion
There you have it, the two contenders for your home theater in all of their glory. Compare them, see which one has more things you like about it so you can have the best experience possible for your money. No matter which you choose, they are both great options, just make sure you read up on the specific model you are thinking of buying.