There are several uses of the presentation remote. Aside from driving your cat mad, the best remote helps to draw attention to important points during presentations and lectures.
Some presentation remotes have cool features and are compatible with several operating systems. In this article, we'll review 10 of the best presentation remotes on the market and help you pick the right one.
10 Best Presentation Remote Reviews
Here are our top 10 presentation remotes.
1. Logitech R500
This practical remote from the brand Logitech fits comfortably in your hand to facilitate your job during educational and business presentations while being almost invisible to the audience. It features universal compatibility so it can easily work with iOS, Android, Windows and Mac, and every leading presentation software program including PowerPoint, Google Slides, Keynote, PDF, and Prezi.
The R500 Wireless Remote from Logitech makes your life a lot easier when you're standing in front of an enthusiastic audience. It can be easily concealed thanks to its minimalist design. You know that you won't accidentally press any wrong button and that the pointer will stay in your hands throughout your presentation session because of the non-slip surface.
Using the three buttons, you can advance slides or use the laser pointer, so it's a suitable choice for beginners. The Bluetooth range allows you to move up to 65 feet or 20 meters away and you can also download the Logitech Presentation app to customize your presentation. The app won't let your computer go to sleep regardless of its settings.
If the battery is low, you can deactivate the laser option to extend the battery life for an extra week. You can't recharge this device, so you should keep an extra set of AAA batteries available.
However, this remote works best if you're using a projection screen. The red light of the laser isn't that visible if you're using a computer or TV screen during your presentation.
2. Logitech Spotlight Presentation Remote
For those who don't mind spending the extra cash, Logitech offers the Spotlight Presentation Remote in three different colors. Whether you're presenting to an actual audience or in a video conference, this remote will be visible and practical to use.
If you're usually working in large-sized rooms, then the Spotlight presentation remote should be on top of your shopping list. It's compatible with several presentation software programs like PowerPoint and Keynote as well as most operating systems so you can use it with any Windows, Android or IOS device. However, if you use Linux, this presentation pointer won't work for you.
The Smart Time Management feature allows you to manage your entire presentation by setting timed milestones and sending vibrations that you can feel in your hands. Activating this feature requires installing the Logitech Presentation software app which guarantees that your presentation will be a success. There's no way you can minimize the timer screen, so you should consider this.
This presentation remote is rechargeable and the operating mode allows you to use it for an hour with only 20% depletion in the battery, making this a great option for users who usually have back-to-back presentations. The Bluetooth range is almost 30 meters or 98 feet, so you can easily move away from the device in large meeting rooms.
As a user, you get to use the laser dot mode to draw attention to a special spot on the screen while creating a circle around the mouse cursor. You can also use the zoom-in feature to magnify a part of the screen or the spotlight feature to dim the entire screen except for a small spot that you want audience's attention.
Unlike other pointers, this one works well on projection screens as well as TV monitors and computer screens providing you with more versatility.
3. Targus Wireless Multimedia Remote
Targus offers users a practical multimedia remote with locking technology to prevent users from accidentally pressing any buttons. The minimalist design of this remote allows all first-time users to use it for managing any presentation.
If you're working in a small or medium-sized room, then you should think about buying this wireless multimedia remote from Targus. The backlit buttons allow users to locate and use all the buttons even in low-light conditions.
This presentation remote features a minimalist design that fits comfortably in your hands. The KeyLock technology locks the keys so you don't accidentally press on them in the middle of the presentation.
Using the integrated laser pointer, you can draw attention to the most important parts of your presentation. The cursor control allows you to manage the volume and access different programs wirelessly.
Your remote has two buttons; one to switch it on and the other to select the program. You can use a PC, Mac Keynote, and Mac PPT. The range of the remote is 50 feet or 15 meters so it's a bit limited. Moreover, some users might find the place where the USB is stored is a bit inconvenient because you'll have to remove the cover of the battery every time.
It uses one AAA battery but has a slot to store an extra one. The red laser pointer isn't that bright, so it won't be visible in a big room. It works better on projection screens than TV screens and computer monitors.
Read more: Best Targus Wireless Presenters
4. Kensington Wireless Presenter
Thanks to this wireless presenter from Kensington, you won't have to install any drivers to use PowerPoint and Keynote. The plug-and-play technology allows you to use the presenter easily in small and medium-sized presentation rooms.
The intuitive controls of this wireless remote from Kensington allow you to work using the presentation software programs on PC and Mac for a versatile presentation experience. Thanks to the 4-button layout, you can flip the slides, control the laser pointer, and hide the screen.
You can roam freely up to 65 feet or 20 meters away from the device, so this remote doesn't work if you work in a big presentation room. The USB dongle clicks inside the remote for convenient storage, keeping all your data secure and within reach.
This wireless presenter features a rubberized body that doesn't slip and allows you to have full control. The buttons are responsive, clicking upon use. However, you might feel that the remote is a little bulky.
Although this is a budget-friendly wireless remote, it features a rather bright red laser. It comes with 2 AAA batteries, but it doesn't have a low battery indicator. It's suitable for a projection screen but not on a TV or computer screen.
5. Logitech Professional R800
Regardless of the lighting conditions in your presentation room, the R800 professional presenter from Logitech won't let you down. Thanks to the green light, you'll use this presenter up to 100 feet away from your device.
The R800 professional presenter from Logitech is a suitable choice for anyone who works in large meeting rooms. Thanks to the laser beam, you can use the aiming button to highlight a specific part of your presentation.
Whether you're working in good or bad lighting conditions, you'll be able to draw attention to the presentation details thanks to the visibility of the green light. This makes this presenter more versatile than other presentation remotes on the market.
You can activate the timer feature to notify you of the remaining time of the presentation. Moreover, it sends vibrations to your hand at 2 minutes, 5 minutes, and 10 minutes intervals. The presenter needs 2 AAA batteries that provide more than 1000 hours of operation if you don't use the laser pointer. However, the battery life decreases significantly if you're using the pointer feature.
Beginners, as well as experienced users, can use this pointer thanks to the plug and play design. Your USB receiver can be easily stored in the body of the presenter so it doesn't get lost or misplaced. The presenter has a range of 100 feet and sends you an alert before you move out of range.
This is an affordable wireless presenter remote from Beboncool with a plug and play receiver. It's easy to use and operates on an AAA battery that you'll have to buy separately. This is a versatile presenter that you can use to manage your presentation or point at the important parts using the red laser pointer.
If you're working in a small presentation room, you can use this presenter remote if you're 39 feet or 12 meters away thanks to the wireless range. It works on PC and Mac software programs including Excel, Word, PowerPoint, and iWork.
You can use the blackout screen feature during the presentation. The remote feels a little bulky in your hands so it might be a bit difficult to control.
The buttons are intuitive and you can use them to manage the slides and activate the pointer feature. This is a good choice for students so you can use it safely in the class. It won't work on TV or computer screens but it's a suitable choice for projection screens.
7. Dinofire Presentation Clicker
This is a rechargeable pointer from Dinofire that allows you to manage your presentation slides. You can also use the laser to draw attention to your presentation details within a range of 98 feet or 30 meters.
The slim design of this presentation remote allows you to hold it comfortably during your presentations. It doesn't limit your options as you can use it on any operating system or presentation software program.
It features several buttons that you can use to control your slides, manage links, switch windows, or activate the laser pointer. The green light is 6 times brighter than the red light to work in any lighting condition.
You can recharge the lithium battery for 1 hour and use the pointer for a few weeks. There's also a low-battery indicator to notify you before the pointer stops working.
There are some instructions to use the pointer but they're a bit difficult. The buttons are closely placed to each other so you might accidentally press the wrong one.
This aluminum presentation remote clicker from Doosl provides laser pointer that can be seen in low light conditions. The nickel plating metal dome and silicone keypad feel comfortable to hold and touch. This remote offers the longest wireless range of up to 330 feet so it's the right choice for anyone working in large presentation rooms.
The pointer works with most operating systems and presentation software programs. You can easily control your presentation and draw attention to several parts using the buttons. If you're working in a large meeting room, you can definitely benefit from the wireless range that allows you to move up to 100 meters away from the device. It also features the strong green light that works in low and strong light conditions.
This is a good choice for brightly lit rooms because the green light is brighter than the red light. The pointer is durable but lightweight and easy to control thanks to its minimalist design. However, you can't plug and play as it requires some setup.
You can control your slides, flip pages, or manage hyperlinks so it's an excellent choice for business and educational presentations. Thanks to the green laser, it can work greatly on projection screens. However, it doesn't work that well on TVs.
Recharging the lithium battery is easy and provides 1 month of use on a single charge. There's a low battery reminder so you don't accidentally run out of power.
9. Red Star Tec Wireless Remote
Red Star Tec offers this budget-friendly remote that works for business and educational purposes. It's a versatile tool that you can use with any operating system or presentation software program. It comes in 2 colors and no requires no software setup.
The PR-891 remote clicker from Red Star Tec allows you to control the presentation regardless of the software you're using. It's an affordable option for teachers and students so it's an excellent choice for educational presentations.
Using this presentation remote with a Mac device might require a few adjustments but it works well with a PC. It comes in 2 different colors and works within a range of 50 feet or 15 meters so it's a good choice for medium-sized meeting rooms and classrooms.
It connects easily to your device and requires no setup thanks to the plug and play feature. You can move your slides or use the red laser pointer to attract attention to the special points in your presentation.
You'll need 2 AAA batteries to operate this pointer but you'll have to buy them separately. You should also keep an extra set available for emergencies. It doesn't come with a hard case so you should think of a way to keep it safe.
10. Canon PR10-G Wireless Presentation Remote
The PR10-G wireless remote from Canon is more expensive than other presentation remotes, but the green laser is 8 times more visible. It works in all lighting conditions.
No setup or installation is required to use your PR10-G. It works in all lighting conditions in a range of up to 100 feet or 30 meters. It's compatible with PowerPoint and Apple Keynote.
The LCD allows you to keep track of the time and battery level. Because it's a plug-and-play remote, you can use it with your favorite software programs without hassle. It's powered by 2 AAA batteries.
The ergonomic design and intuitive buttons allow you to control the slides. It's suitable for educational and business purposes. However, you won't be able to control the volume, which is something that should be expected given the price.
Read more: The 5 Best Canon Clicker Remotes
The Buying Guide: What To Consider?
Shopping for the best presentation clicker isn't easy, especially if you're a beginner and not sure about what to look for. Here are a few features that you can consider while shopping for a new presentation remote.
1. Power
This is extremely important, especially if you're using your pointer in a big lecture hall or to point at something far away. However, one should be careful with powerful laser pointers, especially if they're kept at home. These can really disturb your pets or make your eyes hurt if someone accidentally shines them towards your face.
2. Laser Color
Red is the most common color, but today you can find laser pointers in the color green, violet, and blue. Red is a classic choice but it's the least powerful along the color spectrum. Nevertheless, this is a safe choice that doesn't harm the eyes or disturb your pets at home.
The green beam is more powerful. They offer a wide light range and can be used to point at the night sky. However, these are stronger, so they should be handled with care. You should make sure not to point them towards flying planes.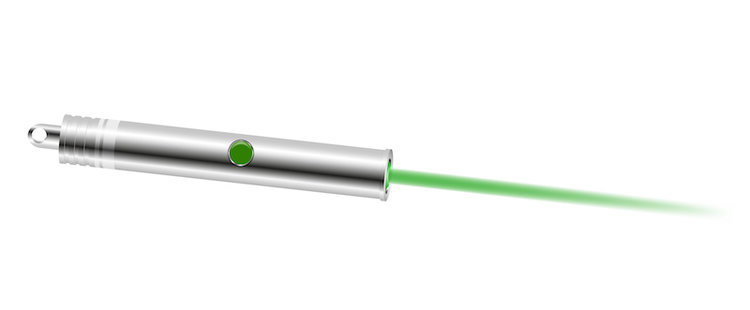 3. Range
Most remotes will work up to 50 feet or 15 meters. If your presentation hall is too big, you'll need something that can reach a higher range.
4. Bluetooth
This is a necessity, especially if you hate working with wires and cables. Bluetooth allows you to move freely around the lecture hall.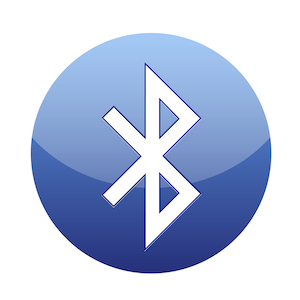 Can you use laser pointers on TV screens?
Traditional laser pointers won't work on LED or LCD TV monitors. They can cause serious damage to the screen as they will damage the pixels on a TV screen. The damage is usually permanent, which means that you'll end up paying for a new TV monitor.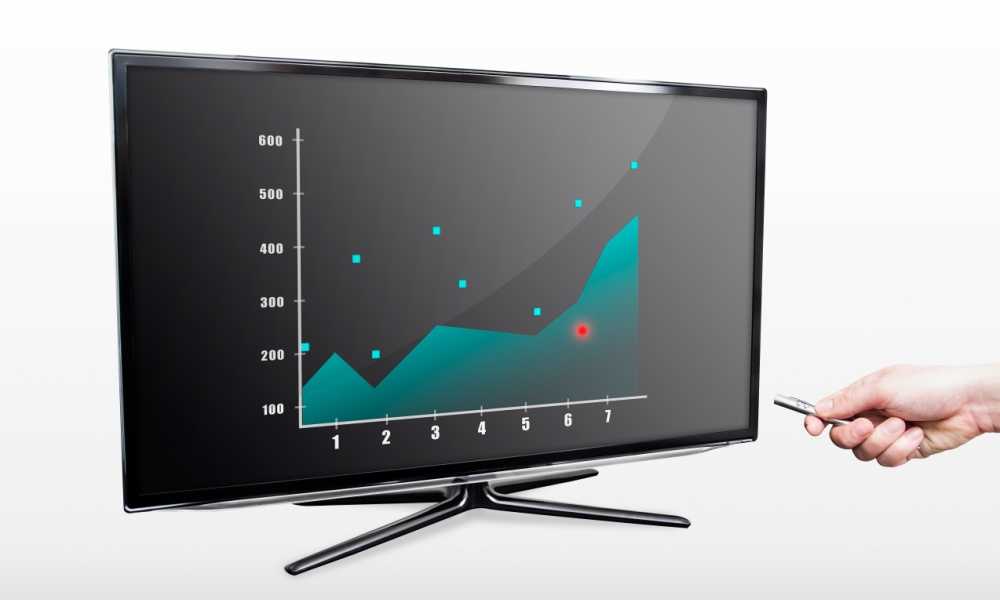 TV screens are very popular in presentations because they provide a crisp and clear image. Connecting a computer to your TV screen is easy and they usually come in large sizes. However, using your traditional laser pointer might not be the best thing to do.
Most of the modern TV monitors are designed to keep different pigments and glares off the screen. The polarizing filter provides a better contrast of color. The barrier on the screen might be too high for a traditional laser pointer to break. As a result, the laser pointer will not show on the screen.
Pointers that work on 5 mW of power or higher, will damage the pixels on the screen. Digital laser pointers work better than traditional laser pointers. Digital remotes like Spotlight can work perfectly on a TV screen.
Final Verdict
The Logitech Professional Presenter R800 is an excellent choice for professional and education presentations. It works in all lighting conditions and on all types of screens so it's a versatile and practical presenter. Moreover, it will send alerts so you can keep track of time.
If this one is too expensive, you can think about the Kensington Wireless Presenter. It's a suitable choice for beginners thanks to its rubberized body. If you're working in a small or medium-sized room, this one will be great value for money.
Last update on 2022-08-16 / Affiliate links / Images from Amazon Product Advertising API.