Sometimes it's hard to choose which brand of projectors to pick.
JVC is a reliable brand that's been around for a long time, so one would think their projectors are incredible. On the other hand, Epson is well known for its versatility and quality.
So let's take this head-on and compare JVC vs Epson projectors and conclude which one is better overall.
Even though both companies are big and both make great electronics, what does that mean in terms of projectors? How do they compare against each other?
In order to compare each company properly, we need to look at a few key factors.
First, we need to consider the buyer. What is the buyer looking for in a product, and which buyer does the company cater to.
Next, we'll compare the quality and features each brand provides within their projectors.
Then, we'll review the user experience.
Finally, we'll look at the overall customer service experience as stated by the users.
The topics mentioned above will give us a well-rounded idea of how the brand functions and which is ultimately better.
JVC vs Epson Projectors, a Direct Comparison
Let's keep it simple. Let's stack Epson and JVC projectors side by side. That way, we can compare the significant elements each brand offers. Afterward, we can break it down some more.
Comparison Chart
| | | |
| --- | --- | --- |
| | | |
| Who they cater to | Cater to the home theater enthusiasts and the general public | Cater home theater enthusiasts and large businesses |
| Projector specs and differences | Many options from standard to HD, to 4k | Options are HD, to 4k, 8k |
| User Experiences | Users are happy with Epson | |
| Customer Service | | |
| Price | Average consumer price. Some prices range from low to high. | |
To ultimately decide which brand is better, we'll look into each of the above topics in detail. Nevertheless, it's vital to continue breaking down JVC vs Epson projectors and their individual specifications.
A Wide Variety of Epson and JVC Projectors to Choose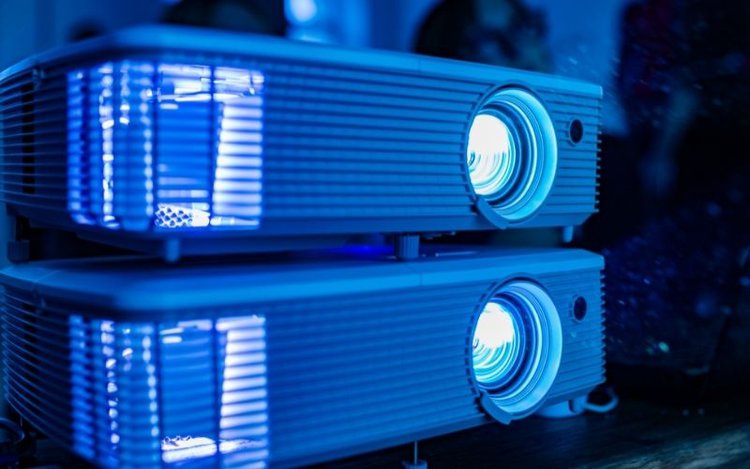 Now that we've laid out our map, it'll be easier to review each feature, its quality, and the specs of both brands.
Both Epson and JVC offer many choices.
JVC offers great home theater machines, but the quality is on par with cinema projectors. Some of their projectors are 8K that work best for large companies.
On the other hand, Epson focuses its brand of projectors for home theaters and the general population.
So let's continue comparing each brand's materials and quality in the following sections.
JVC vs Epson Projector differences
Epson is a big company. Most people know who they are. But, users expect prominent brands to have higher quality. So, how does Epson compare when stacked against JVC?
Epson projectors
To start with, Epson has the resources to create projectors with a range in image quality that is aesthetically pleasing and stylish. Epson attempts to give the masses multiple options for their home theater.
1. Many styles
With Epson, chances are you'll find a stylish projector. Unfortunately, most projector brands stray away from style over function. Although Epson has functional machines, it's great that you'll find something cute that goes with your furniture.
For example, if you're into retro 1970s inspired furniture, the Epson EF-100 laser projector is the perfect projector for you. It has the proper color scheme, but it also looks appropriate for the era.
Epson projectors also come in many sizes. With Epson, you have your pick of flat, large, square, and small projector sizes.
2. The Image is crisp
Epson projectors range from standard 720p to 4K image quality. For example, the Home Cinema 3800 4K gives you a great 4K image most want in their home theater.
Sale
Epson Home Cinema 3800 4K PRO-UHD 3-Chip Projector with HDR
4K PRO-UHD (1) Projection technology — a new type of 4K home theater experience, utilizing...
True 3-chip projector design — Advanced 3LCD technology displays 100 percent of the RGB color...
4K resolution processing — pixel-shifting technology precisely controls three individual,...
If you're looking for a standard projector, the Epson Home Cinema 760HD is a good choice. Even though it's not 4K, you can't beat the bargain price.
3. Epson makes gaming projectors
Epson projectors are primarily home theater projectors. However, they've included fast processors with gaming in mind.
In other words, they can handle the fast-paced imagery of video games.
So, if you're worried if your Epson projector can handle your video games, chances are they can.
4. Made to stream
The wide variety of Epson projectors means you can also choose one that's intended for streaming purposes. In other words, purchasing an Epson projector that has a USB port for firesticks is easy.
All you have to do is head to their website and sort by USB, HDMI, dual VGA, or anything else you're looking for.
As you can see, Epson has thought of their demographic and chooses to include many excellent specifications for all their customer's needs.
Now let's look at JVC and see how they compare to the Epson brand.
JVC Projectors
JVC is a direct competitor with Epson. That's because they also make high-quality home theater projectors.
However, JVC does not take style into account. Therefore, if you're looking for something stylish or cute, you won't find it with JVC.
But what will you find?
1. Home Theater Projectors
JVC's line of projectors makes it easy to pick which one you want. Do you go with a 1080p, the 4K projector, or an 8K projector?
With the starting quality so high already, JVC has outpriced Epson in this category.
All of JVC's projector's prices are higher than most of Epson's projectors, making them unaffordable for the average consumer.
For example, you can purchase the JVC DLA-RS420U, which comes at a pristine 4K resolution. But it's going to cost you.
2. Highest Quality 8k Projectors
It appears that JVC uses its resources to make 8K projectors that give you the best quality image money can buy at the moment. Like the DLA-RS4100, which comes with an 8K quality option.
So if the only thing you're looking for is great image quality, JVC wins in this department.
Who Each Brand Caters To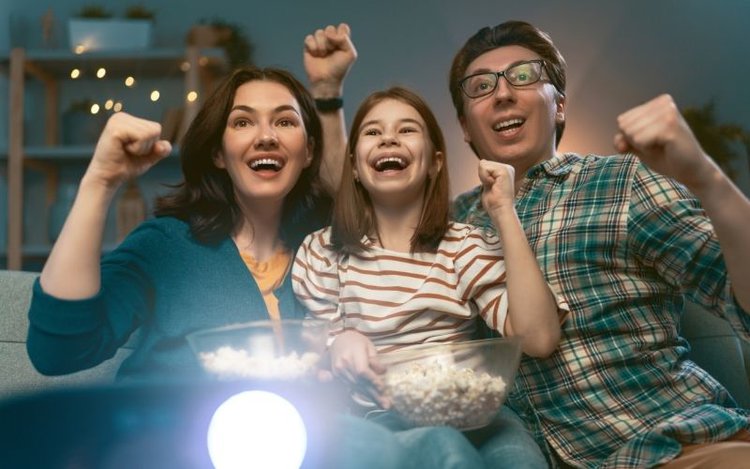 JVC and Epson are direct competitors who cater to similar demographics.
Epson caters to home theater enthusiasts and the general public. The quality they put in their product is high because they want your home theater to play crystal clear images.
However, JVC also caters to a wealthy home theater enthusiast. Their machines are of the highest quality, even higher than Epson's.
However, many of JVCs machines are so expensive that only big companies can afford them. Therefore JVC has another segment of the market Epson does not.
But if you're asking which one is better for your home theater, Epson has more choices and caters to the general public.
Epson comes out on top because more people can benefit from their products.
User Experience of Both Brands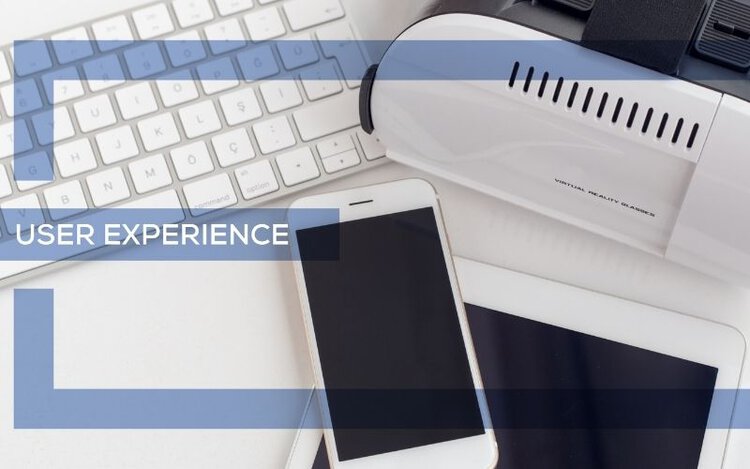 Although everything we talked about is fantastic, it doesn't matter if customers are not happy. So, what are the users saying about each?
Epson User Experience
Most users love the Epson brand. Users often agree that Epson makes products with quality in mind, but it comes with a higher price range.
Although when it comes to Epson projector issues, it usually involves the focus on their machines. Users state that the edges look blurry in some cases. And even though there's a manual focus option for these reasons, some say it doesn't work correctly.
Nevertheless, happy customers have discovered a solution. Some users say the physical distance is the culprit, and playing with the distance from your wall helps solve the blurry issues.
Other users complained about fan noise. Even though it depends on the projector you buy, some fans are too loud and distract you from viewing your movie.
Now let's see what users say about JVC and its projectors.
JVC User Experience
Most users are happy with their JVC projector. JVC is attempting to beat out the competition with its quality. Not only are color, contrast, and sharpness in their products great, but their blacks are very black, which often lacks in some of Epson's projectors.
Although both brands cater to the zealous home theater user, it seems that JVC is making a name for itself.
One user even raved that he didn't mind paying for the JVC projector because the quality is fantastic. He believes he got what he paid for, and that's quality.
Even though most users rave about JVC projectors, Reddit users who compare JVC vs Epson projectors call Epson an "entry-level" 4K projector brand. In other words, the quality of JVC is higher overall. It boasts professionalism only high-tier brands like JVC can do.
However, even though that's all great news, when it comes to users rating the projectors, not enough of the general population has had experience with a JVC projector.
Picking a winner in this section comes down to user experience. Epson wins overall because more users can get their hands on them.
Customer Service of Both Brands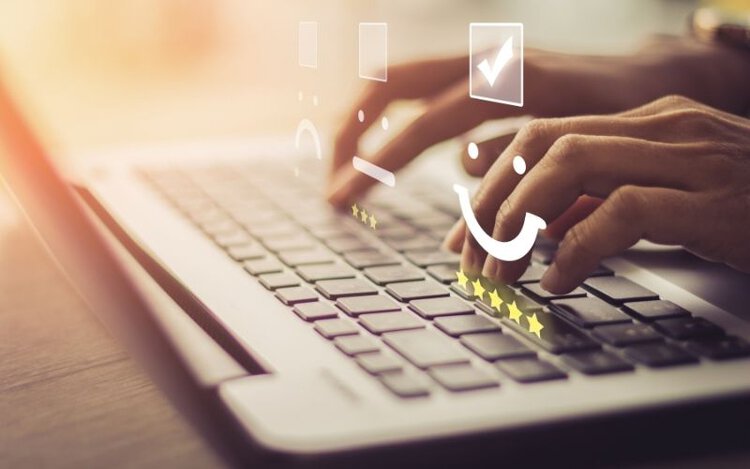 Considering each brand's customer service experience is vital to understanding which brand is ultimately better as a whole. We need to evaluate how each brand interacts with its customer base. So let's see how JVC vs Epson compares?
Starting with Epson, their rating on Trustpilot is 1.2 out of five stars, which doesn't look good for their brand.
Trustpilot reviews give you a clear picture of Epson's customer service disapproval. However, it's also clear that many users are unhappy with the service Epson provides, but there's also a general sense of unhappiness when it comes to their products.
Epson has around 90 percent negative reviews on Trustpilot, which goes against the company as a whole.
JVC's Trustpilot rating is only slightly better than Epson's. Coming in at 1.3 out of five stars, JVC comes out on top by .1.
However, it appears that JVC customers go to Trustpilot to complain about their products but not talk about their customer service experience.
So for JVC customer service ratings, we checked out ConsumerAffairs.
Consumer Affairs rates JVC as 3.8 out of Five. However, it appears most people have not had a good customer service experience.
Several users state that JVC refuses to call them back. Other uses suggest that JVC requires payment to fix broken or damaged items even though it's still under warranty.
However, happy customers suggest that customer service is "not bad."
For these reasons, JVC's customer service wins ahead of Epson, but only slightly.
So, Which Brand is Better?
Pros

Cons

Epson

Good quality for the price

Good user experience
Variety of options

Customer service is not that great

Only has home theater options

JVC

Specializes in high-quality projectors

Great 4K and 8K projectors
Incredible picture quality

Customer service is not great
Extremely expensive
Not a lot of versatility
No choice of style options
Picking the best brand is not that simple. That's because JVC is leading the way with high-quality projectors seen in cinemas across the globe.
When a company makes projectors with the highest quality, it's hard to compete.
However, Epson is allowing the general population and home theater enthusiasts to use their product. This means more people are using Epson overall.
So, even though JVCs quality is better than Epson, Epson has more variety, better prices, and caters to more users as a whole.
Therefore picking the better brand comes down to who the company caters to. If you're a big company, you're going to want a JVC projector, but if you're a general user, go with Epson.
Overall, we have to go with Epson as the winner because they can offer more for the general population.
Last update on 2022-08-19 / Affiliate links / Images from Amazon Product Advertising API.