Few things are more frustrating than technical difficulties on movie night. If your JVC projector has no input, it may completely halt movie night.
Try some of our tips and tricks before you start looking through your projector's warranty policy to get your JVC projector back up and running in no time!
Why does your JVC projector have no input?
Why is your JVC projector screen blue?
What steps can you take to get your JVC projector working again?
Keep reading to find out!
Why is My JVC Projector Screen Blue?
Your JVC projector screen is blue because it is not registering any input.
If your JVC projector screen is blue, it means that your unit is not registering the input signal.
Unlike smart projectors, JVC projectors need to be securely connected to an external device to play content. You can connect your JVC projector to a laptop, video game console, DVD player, and other compatible devices.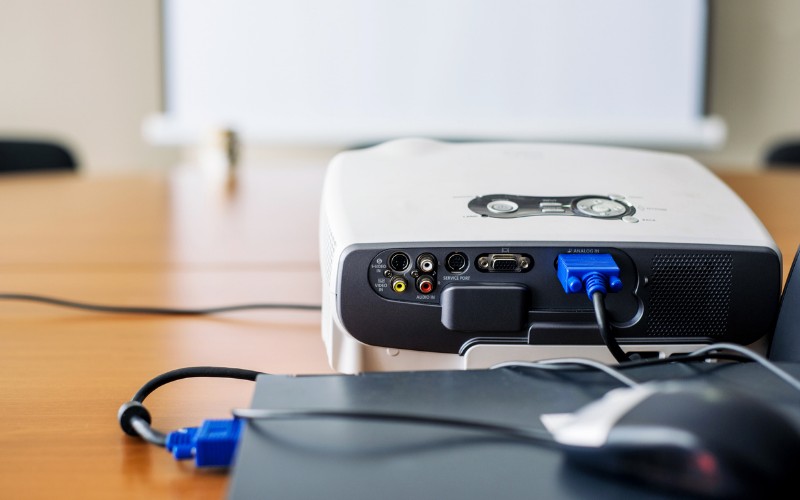 If your JVC projector is not properly connected to the input device, your projector screen will remain blue.
Luckily, we have some tips to help you out!
Ensure Your Projector is Set to the Correct Input Channel
Check and change your projector's input.
JVC projectors have more than one HDMI port (labeled HDMI 1, HDMI 2, and so on). If your JVC projector is showing a no input message, check that the input is set to the corresponding HDMI port.
Change the projector's input, and view all options in case either the HDMI ports or channels are mislabeled.
There are two ways to change the input on your JVC projector. You can use the projector's remote by clicking the Input button or use the unit's operation panel by clicking the up arrow button (↑).
For both options, click the corresponding button once to view the current input, then click it again to change the input.
Your HDMI Cable Must be Checked
Check your HDMI cable following our suggestions below.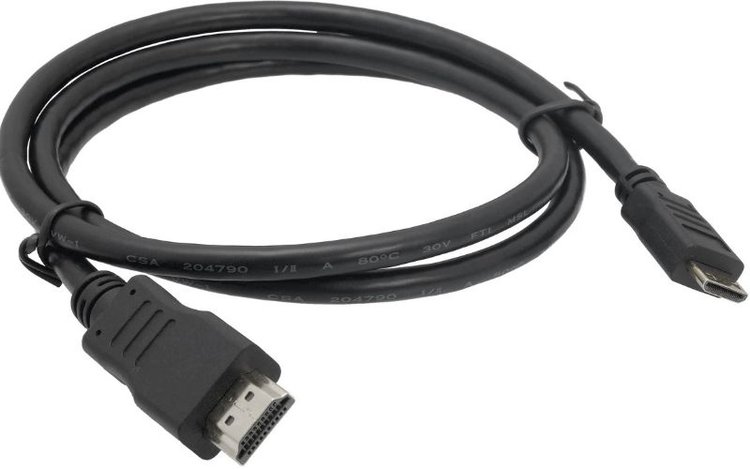 Whenever you see that your JVC projector has no input, it's always best to check your HDMI cable. HDMI cables are the lifeline between your JVC projector and your input device, so it's critical they are working correctly.
Always remember to only handle your JVC projector and cables with clean, dry hands. Do not touch the projector lens whenever inspecting your unit to avoid scratching it.
Ensure Your HDMI Cable is in Good Condition
Check that your HDMI cable is in good condition by ensuring it's free of any tears or creases, especially where it connects to the device. Ensure your HDMI cable is not bent, as this could block the input signal from reaching your projector.
Make sure all cables are carefully placed so that they will not be tripped on and suddenly pulled out of the projector.
Ensure that your cables are clear of dust and moisture, and use compressed air or a dry cloth to clean any residue.
Make Sure Your HDMI Cable is Compatible With Your Projector
Some JVC projector models have HDMI 2.1, which supports a clearer 4K resolution. Model numbers may vary depending on which country you purchased your JVC projector. Check the unit's manual or the official JVC website to see if your projector uses HDMI 2.1.
Did you misplace your user manual? Look no further! You can download all JVC projector user manuals at JVC Instruction Manual Download. Insert your JVC projector model number and download a searchable PDF of your model's user manual.
If you're looking for a compatible HDMI 2.1 cable, check out the Snowkids Real 8K HDMI Cable on Amazon!
Check if Your HDMI is Faulty
HDMI cables go through a lot of wear and tear, so if your HDMI cable isn't properly connecting to your projector, it may be time to replace it. Additionally, some off-brand HDMI cables may have a shorter life span and could malfunction.
Luckily, HDMI cables are reasonably priced and are easily replaced. See PowerBear 4K HDMI Cable for an HDMI cable compatible with projectors.
Reset Your JVC Projector
Perform a soft reset on your JVC projector.
Soft resetting your projector will reboot it without deleting any of its data. Resetting your projector is recommended if it's not registering any input signal, the picture is glitching, or if it's displaying any other irregular functions.
To soft reset your JVC projector, turn it off and unplug it. Let it rest for half an hour before plugging it back in and restarting it.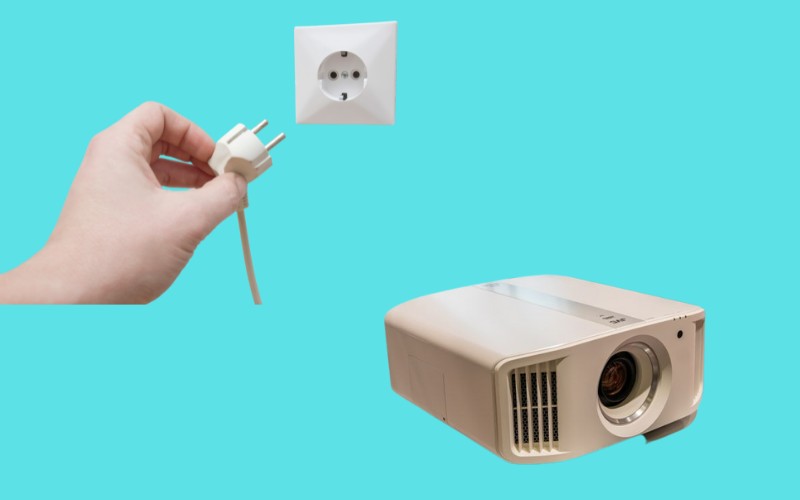 Now you can get back to projecting your favorite films!
Why is My JVC Projector Displaying an "Out of Range" Message?
Your device may not be compatible with your JVC projector.
If your JVC projector is displaying a message reading "Out of Range," the problem may not be with your input signal. Instead, check that your input source is compatible with your specific JVC projector model.
You can see which devices are compatible with your JVC projector model by consulting your user manual.
Try connecting another device to your JVC projector to check if the input signal is working correctly. If the other input source connects to your projector, you'll know that your device may not be compatible with your unit.
Contact JVC Customer Support
Contact JVC customer support for additional guidance.
If your JVC projector continues to have no input or you have questions about input source compatibility, contact JVC customer support.
Be aware that you must contact the corresponding customer support line for your region so that the JVC agents can know how best to assist you.
Wrapping Things Up
Your projector having no input is always an unwelcome surprise, but it can be easily fixed!
Checking and changing your input is a good first step. If the problem persists, check your HDMI cable and consider resetting your projector.
If your JVC projector continues to have no input, reach out to JVC customer support and consult your warranty policy if needed.
What's your experience with your JVC projector having no input?
Have our tips helped you get movie night back on track?
Let us know in the comments below!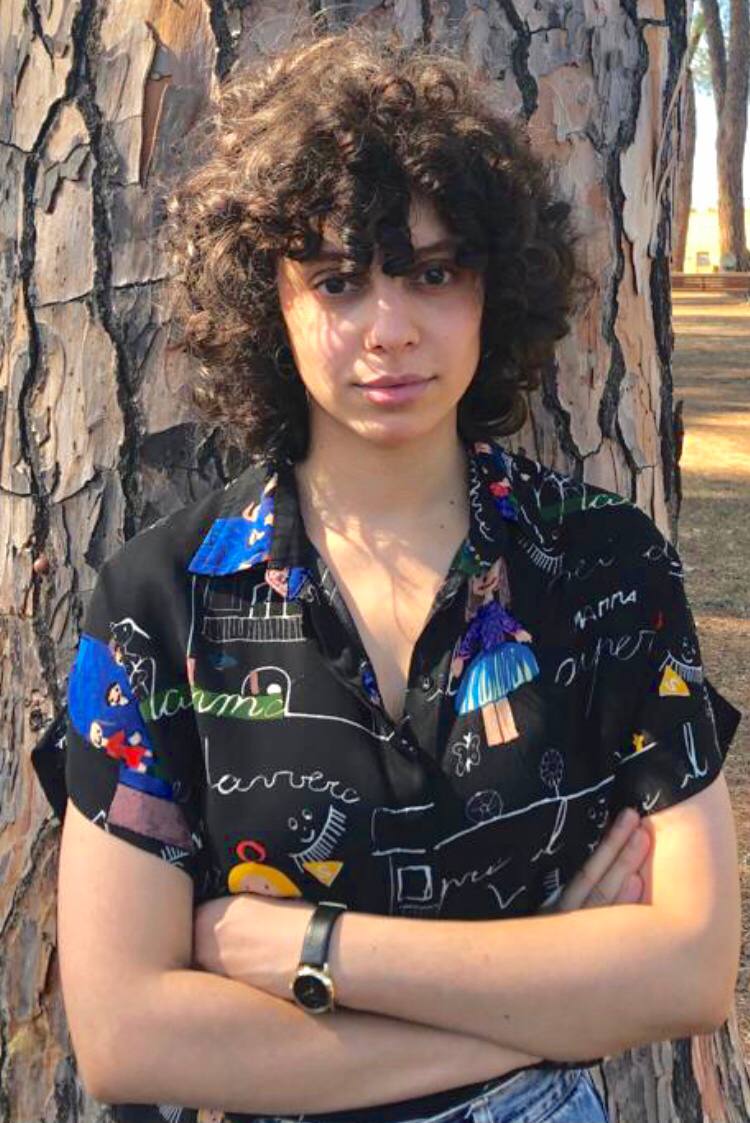 Yesenia Achlim is a technical copywriter and editor with a focus on AV equipment. She aims to break down complicated topics and make technology accessible, no matter your technical expertise. When she's not teaching you how to replace a projector lamp, you can find her reading and baking.