With the ever growing list of TV brands, you might want to know whether a Mi TV is a good brand. Why are they so cheap? And which model of Mi TV is the best?
When buying a new TV it's important to gather as much information as possible to make a proper decision.
Therefore today, we're going to review the brand as a whole while answering some of the questions you came here for.
Let's start with who is Mi as a brand.
Mi TV is part of the Xiaomi umbrella. Xiaomi's mission is to innovate and create quality products that are affordable enough for everyone. And Mi TV is one of two sub-brands created for affordability purposes.
Why Are Mi TVs Cheap?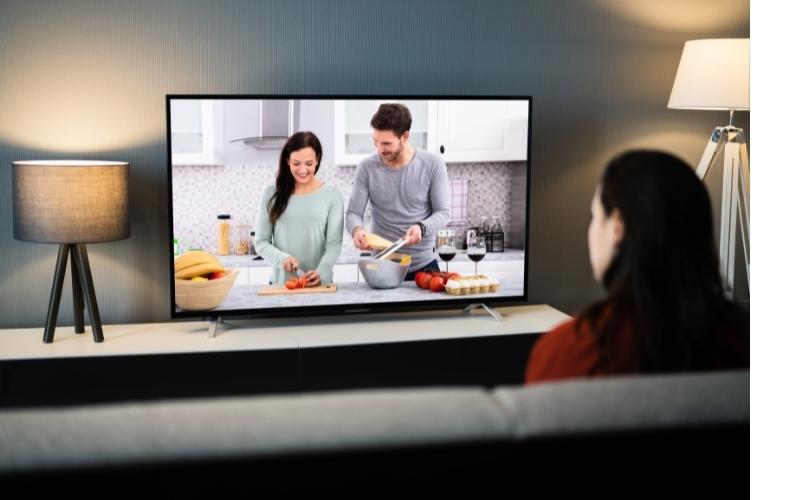 Xiaomi's mission states that they make affordable technology "accessible to everyone." Mi TVs are cheap because Xiaomi makes them with lower quality materials. They can then pass on the savings to their consumers.
Although users say that even though the materials seem cheap, it is not bothersome.
Others argue that the materials used are not durable, but they don't necessarily look cheap. Therefore, Xiaomi is making this strategy work.
So if you want to purchase a Mi TV, be aware that the prices are low with a build to match.
Which Model of Mi TV is Best?
The best Mi TV is subjective and depends on what you're looking for. However, with that said, let's take a look at some highly rated Mi TVs that users love.
Let's start.
1) The Mi 32-inch HD Smart LED TV
One of the best and most popular Mi TVs is the Mi 32-Inch HD Smart LED TV.
The ratings are spectacular (we'll talk about what users say in the section below).
This particular TV is 32-inches. It supports apps like Netflix, Amazon Prime, Disney+, and YouTube, and it runs Android TV 9.0.
Although it says it supports HD, the native resolution is 720p. Nevertheless, the sound quality of the speakers is better than other flat screen TVs out there.
This Mi TV contains speakers with a 20w output for that loud clarity our eardrums deserve.
2) Mi 43-inch 4K Ultra HD Smart LED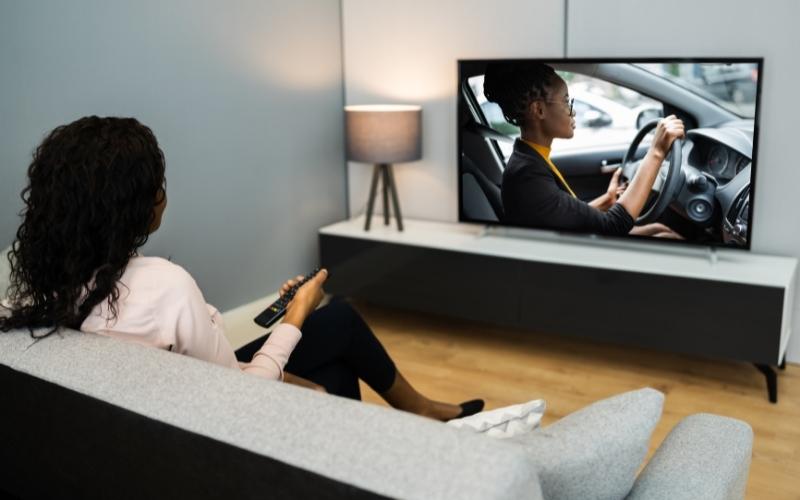 If you're looking for a bargain, you've come to the right place. You get a lot of bang for your buck with the Mi 43-inch 4K TV.
So why is the Mi 43-inch TV so great? For starters, the ratings are excellent.
This TV is a 4K Ultra HD smart TV, and any 4K TV at an affordable price is a win in my book. Although 43 inches may not seem massive, it's actually a pretty good size.
As a side note, even though this TV is 4K, the refresh rate is only 60Hz. Nevertheless, some of the hardware specs are great. For instance, the 20w speakers are fantastic.
Mi does a great job of creating a user interface that's intuitive. It creates a TV experience for all ages. As part of its intuitive set-up, it comes with Netflix, and Prime Video installed so you don't have to spend time learning how to use the search feature.
3) Mi TV 4K Ultra HD
Here is another bargain as far as price is concerned. This 50-inch Mi TV is smart and economical.
It is a 4K TV; however, it only has a 60Hz refresh rate. So if you plan on watching fast-paced, action-packed live TV like football or playing video games, you might encounter some lag.
Still, you'll find this smart TV has pre installed your favorite apps like Netflix, so you can enjoy your favorite shows right from the start.
Mi TV has a long list of TVs, but these three are a couple of their best.
Mi TV Customer Service Reviews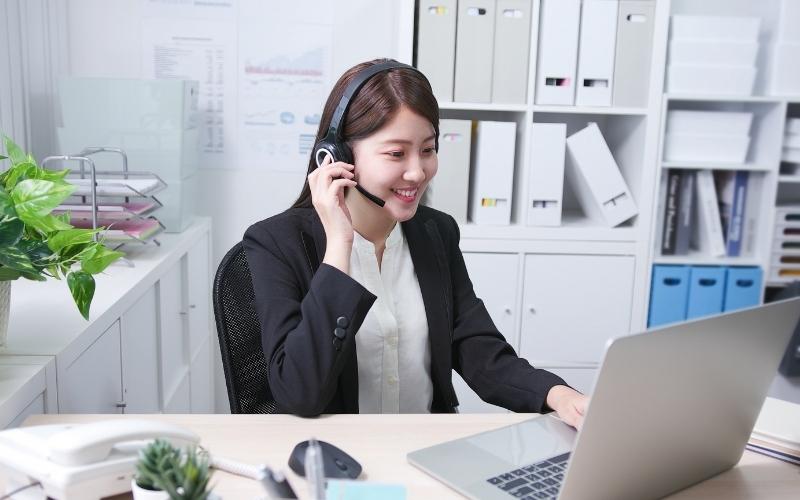 What are customers saying about Mi TVs? Are they saying good or bad things?
In this section, let's talk about both the good and the bad, so you get a clear picture of what to expect.
As you would imagine, there are many reviews of Mi TVs in general.
Let's talk about the positive first.
Some users state that their TV is flawless, even after two years of using it, while others love the bargain price they paid. Although, if we're honest, that's where the positive reviews end.
The most negative reviews seem to center around the extended warranty and the customer service provided.
It appears that purchasing the extended warranty doesn't do much of anything. That's because Mi does not provide a customer service number to call if you need to get your TV serviced.
Moreover, even if you manage to get through to a call center agent, the agents are rude and unhelpful.
I should mention the reviews range from very good to very bad. The reviews range in all subject matter as well, feel free to read them here if you'd like.
As we continued our dive through understanding Mi TV and whether it's a good brand, we began to see a clearer picture.
Below we'll answer the main question and give some background on our final decision. Is Mi TV a good or bad brand? Keep reading to find out.
Is Mi TV a Good Brand?
Xiaomi's attempt at making Mi TV into a hardy brand with fantastic tech features and hardware that lasts falls short.
Xiaomi eventually rebranded Mi TV as a Xiaomi product, but was it for name recognition? Did they elevate the quality once doing so? To answer this question, we decided to look at user reviews to see what people are saying.
So, is Mi TV a good brand? If we look at user reviews, many users agree that you get what you pay for, which is not a good thing in this case.
Many users are disappointed by the quality of the build. Customers state that their TV has cracked down the middle after only a few weeks of use.
Other features, like USB ports, have failed to work from the start. And even though many Mi TVs are affordable, users suggest purchasing from a different brand. Some users even called Mi TV a third-rate TV that's not worth getting.
Therefore, with the many unsatisfied customers, we can conclude that Mi TV is not a good brand.
Who is Mi TV for?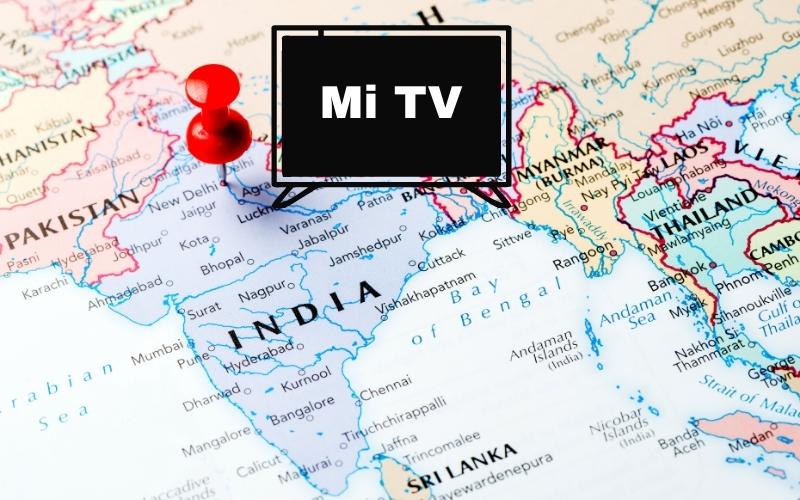 Although the Mi TV brand is sold worldwide, it appears it's primarily sold in India.
Mi TV offers many of the features other smart TVs contain. As far as the user interface is concerned, Mi TVs are very intuitive.
In other words, these TVs are for beginners that do not have a lot of experience with smart TVs.
The process of learning different technologies can be tricky at times, but Mi TV is leading the way for all beginners.
How to Use and Install Your Mi TV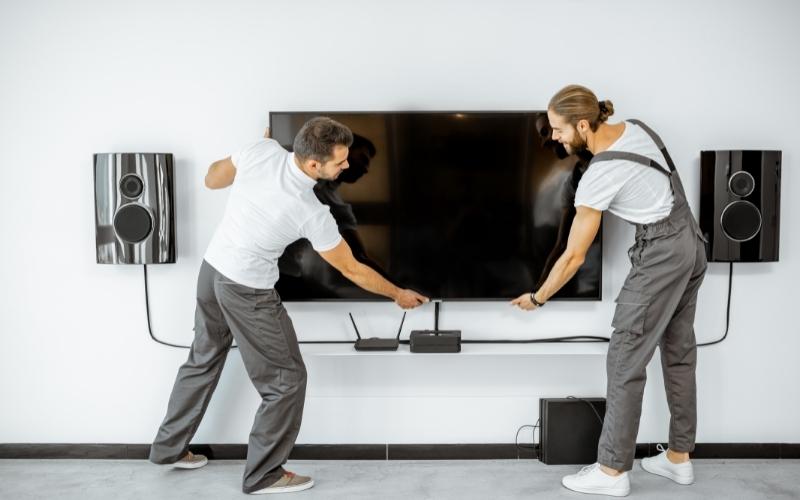 Using Mi TVs is relatively straightforward, but let's go over it just in case.
One major difference between this TV and other brands is unboxing it.
If you unbox the TV without a Mi TV technician present, it voids the warranty. That's because if your TV is damaged before you open it, they can help you—otherwise, it's your word against theirs.
Next, you can either pay to install the legs on the TV (so you can stand it on a table) or have an engineer wall-mount it for you. Of course, you can always do this yourself.
Once you've placed your TV where you need it, you can plug it in and turn it on.
The very intuitive PatchWall software makes it easy for you to set up your Wifi. Once you've set up your Wifi, click Next, and you're done.
Many apps like Netflix, Amazon Prime, Disney+, etc., are all pre installed. Therefore all you need to do now is sit back, log into your favorite streaming app, and enjoy.
If you need a video tutorial of how this is done, check it out:
Mi TV 4A 32" Unboxing & Installation experience with HOW TO DO IT AT HOME guide!
Alternatives or Competitors
If you're unhappy with your Mi smart TV, you can always opt for a competitor.
Samsung, for example, has fantastic TVs at many different price points.
However, if you're looking for something similar to a Mi TV with better features and build, you'll have to add money to your budget.
For example, the Samsung QN32 is a 32 inch, QLED TV with 4K video quality. This Smart TV comes with an additional year of warranty in case anything should occur.
Last update on 2023-10-01 / Affiliate links / Images from Amazon Product Advertising API.
Now, many Mi TVs suggest they are HD, but the reality is their native resolution is 720p. But, Samsung QN32 makes it very clear that you're getting a 4K TV.
There's also no need to be wary of app compatibility. With the Samsung QN32, you can stream all your favorite apps.
If I had one criticism, I wish it was 120Hz.
Nevertheless, it's a notch above the Mi 32-inch HD Smart LED TV we discussed above.
Conclusion
So, with all of that said, is Mi TV a good brand?
Considering the prices are on the lower end with an intuitive user interface, Mi TV will make any new buyer happy.
If I may, the Mi brand is a starter pack for anyone looking to dive into the world of smart TVs. But that's where the positives end.
If you're looking for brand recognition and a better build, you might find it elsewhere.
Therefore, Mi TV is a good brand for anyone's first entertainment system, but perhaps not a good brand overall.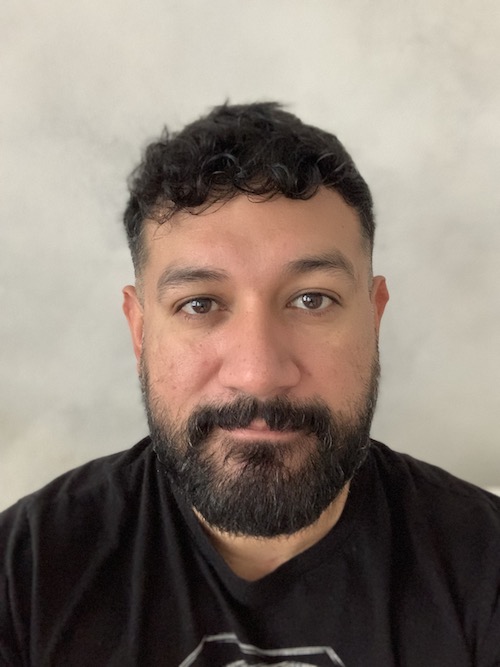 James Quintanilla is a technical copywriter. Although his experience allows him to write on many topics, he loves to focus on tech and travel. As a freelancer, James has worked on projects with Pointer Clicker, Lonely Planet, and the Travel Channel. When he's not writing or planning his next adventure, he's watching a scary movie.