What To Know
TVs and soundbars do not need to be the same brand; soundbars are generally designed to work with any TV, though same-brand devices may offer easier pairing and enhanced features.
Certain TVs and soundbars from the same brand can offer specific benefits, like enhanced audio quality and synchronization features, but this is not a universal requirement.
When choosing a soundbar, consider the TV's audio ports, soundbar dimensions, whether you prefer active or passive soundbars, and specific features like channels, sound technologies, and voice control capabilities.
In this article, I'll explain whether your soundbar needs to be the same brand as your TV, a common question given the increasing reliance on external audio devices for enhanced TV sound.
Let's uncover the truth behind brand matching in soundbars and TVs.
Do TVs and Soundbars Need to Be the Same Brand?
No, your TV and soundbar need not be the same brand. Soundbars are designed to work with any TV. If your TV supports external audio devices, any soundbar should be fine.
Same-brand devices, however, could pair easily (or automatically) and complement each other's features better.
Besides seamless syncing and pairing, some TV companies also design their soundbars to suit or complement their TVs' audio capabilities.
Is There a Benefit to Getting a Matching Soundbar Brand as TV?
Yes, there are certain benefits if your TV and soundbar belong to the same brand.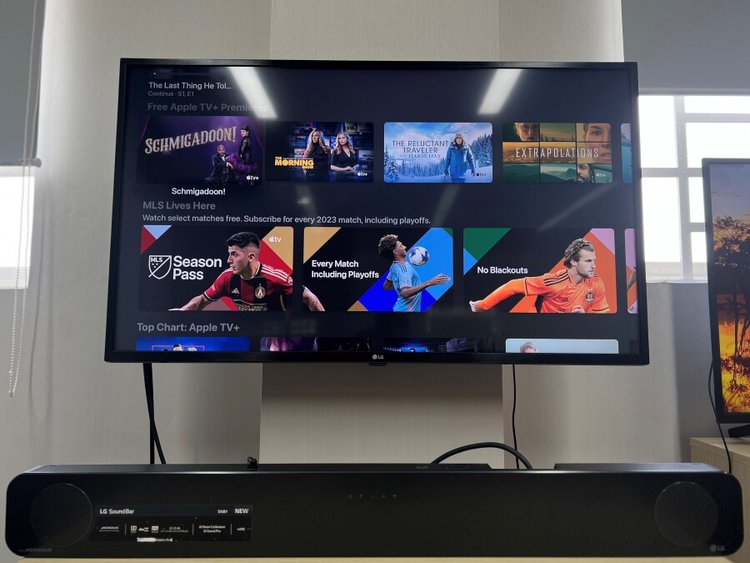 Sony televisions have S-Center and BRAVIA Acoustic Center Sync. S-Center helps enhance dialogue clarity in TV shows, movies, etc., mainly when you use a compatible Sony soundbar.
S-Center could also pair with non-Sony external speakers or soundbars with a center channel to help amplify dialogue. However, the performance and compatibility could vary based on the external device.
The S-Center feature, however, is less widespread than Acoustic Center Sync, which boosts the audio quality or performance of BRAVIA televisions. It does that by syncing the TV's integrated speakers with a compatible Sony home theater system or soundbar, such as the Sony HT-A5000 .
Similarly, LG has the Sound Sync feature, and Samsung TVs feature Q-Symphony.
LG's Sound Sync, as the name indicates, helps synchronize the sound between the television and a soundbar. The technology, however, is not very particular about the external device's brand.
Q-Symphony, however, works better or offers improved audio immersion when paired with a corresponding Samsung soundbar, such as this Samsung HW-S60B 3.1-ch Soundbar .
Only a select few Samsung TVs have the Q-Symphony feature. Samsung televisions released in 2020 and later should support the technology.
Note: Using the same brands of TVs and soundbars has no proven connectivity benefits. You are good to go if you can use HDMI-CEC or Bluetooth on the devices.
How to Choose the Correct Soundbar for Your TV?
Here are a few things to consider when buying a soundbar for your TV. As mentioned earlier, brand-matching is not necessary.
Check the TV's Ports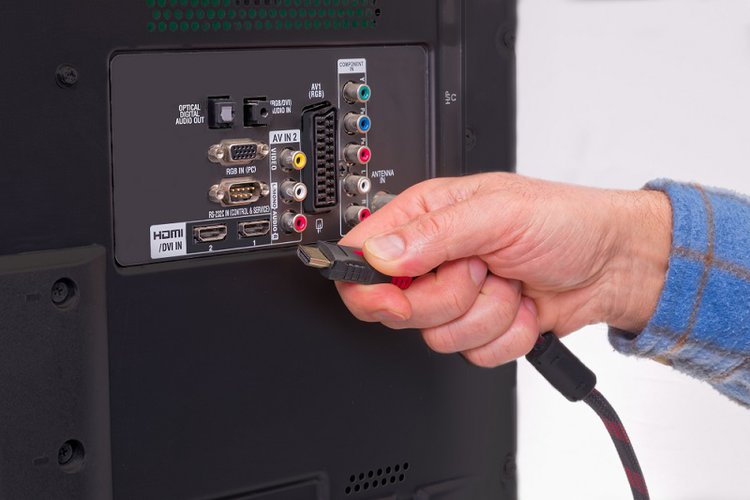 Learn more about your TV's A/V ports before soundbar shopping. The audio ports include HDMI ARC/eARC, Coaxial/RCA, Optical/TOSLINK, and AUX.
HDMI ARC/eARC is the ideal connection type since it supports all the latest and best audio quality technologies, including Dolby Atmos, DTS-HD Master Audio, and Dolby TrueHD.
The connection type also lets your TV control the soundbar's basic functions. In other words, you can manage the soundbar's volume, power, input selection, etc., using the TV's remote.
For example, when you turn on the TV, the connected soundbar powers on too. Likewise, when you adjust your TV's volume, the soundbar volume also changes.
You'll have to set up the functionality, however. It may not work by default.
If the soundbar and TV do not have complementing ports, use a bridge device, such as a converter or adapter, such as this OREI eARC/ARC HDMI to Optical/Coaxial Audio Extractor .
The sound quality, however, may not be equivalent to the audio output generated when the TV and soundbar are linked directly.
Check the Dimensions
Check the soundbar's width and height.

A soundbar usually sits in front of a TV. If the soundbar you bought is a bit taller, it could partially eclipse the TV screen at the bottom.
That won't just hinder the viewing experience; the IR sensor that the remote uses to talk to the TV could also be obstructed, causing problems using the TV accessory.
About the length, the soundbar can be wider or more compact than your TV. Ideally, they should be the same width for a uniform or an aesthetically pleasing look.
Some TV manufacturers that make audio devices could design their soundbars to fit well with or complement their TVs' designs.
Choose Between Active and Passive
An active soundbar has built-in amplifiers. A passive device needs one separately and could be cheaper to buy.
The active soundbar will have better audio quality because it packs integrated digital signal processing and a dedicated amplifier. Setup will also be easy as the soundbar is multiple things built into one. You'll not have to hook up the receiver, amplifier, etc., separately.
On the other hand, passive soundbars are more customizable—for instance, they let you pick your amplifier and other components for creating a personalized audio experience.
If you want to just upgrade your TV's audio, look at an active soundbar. Consider a passive soundbar if you're an "audiophile" or wish to have more control over the audio.
Check Specifications and Features
Ascertain the number of channels you want. A 2.1-ch soundbar (2 front channels; 1 discrete subwoofer), such as this PHEANOO 2.1-ch Soundbar , will suffice for enhancing TV sound.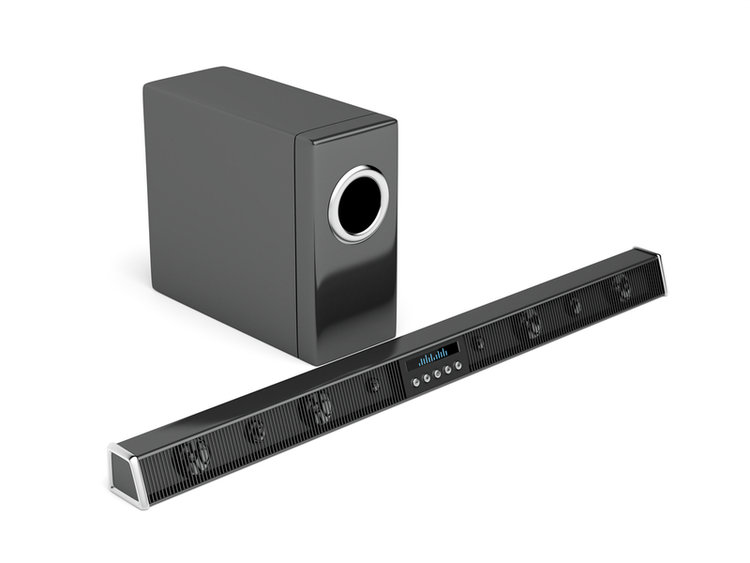 Some soundbars have more speakers than others. Some could also pack in a discrete subwoofer or detachable speakers, such as the JBL Bar 9.1 .
Some may feature rear-facing speakers to provide a complete surround-sound system experience. They could be built into the soundbar or source audio information from it wirelessly. The LG S95QR and the Samsung HW-Q950A are examples.
Some models pack in newer, immersive sound technologies such as DTS:X and/or Dolby Atmos to add height to the speaker setup. They accomplish this with upward-facing drivers in the primary enclosure.
If your soundbar doesn't have speakers at its back, it could have virtual surround technology that simulates the surround-sound experience with only the speakers in its primary enclosure.
Some soundbars have automatic sound calibration software to match the soundbar's audio to your room's characteristics and layout. The Sonos Arc , for instance, employs its Trueplay software to tailor the sound to your space.
If you like devices you can control through voice commands, look at smart soundbars such as the Bose Smart Soundbar 300 or the Vizio V51x-J6 . With voice commands, you can control the device's volume, change inputs, etc.
Try a Sound Base Instead of a Soundbar
A sound base is very similar to a soundbar. It complements your TV by accentuating your TV's audio performance. A sound base, however, usually sits below the TV and not in front and can, therefore, serve as a TV stand.
Unlike a traditional soundbar, a sound base is not long and skinny. It's typically thicker, rectangular, and robust enough to bear a TV's weight. A sound base can also be paired with a wall-mounted TV.
Because sound bases are more prominent, they have extra room to fit in the subwoofers that are usually discrete in a soundbar system. Sound bases use the shelf or table they're seated on to produce deeper bass.
And, in case you were wondering, the sound base and your TV can be different brands. The Saiyin Sound Base and Sonos Playbase are some we recommend.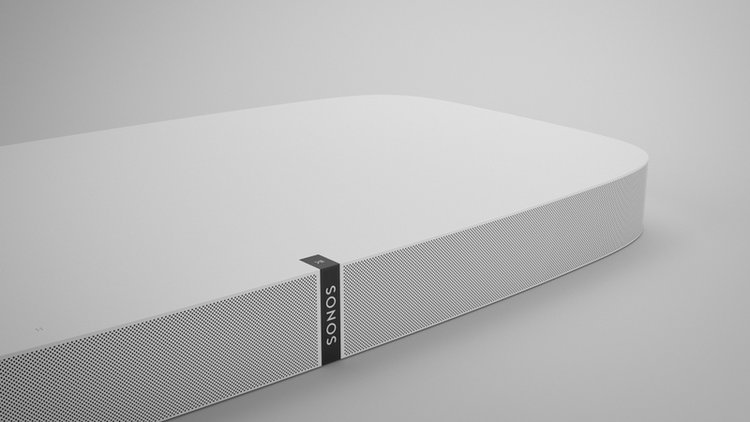 Note that there are much fewer sound bases on the market than soundbars.
FAQ
What are the Best Brands for Soundbars?
Most recognized electronics brands make solid soundbars. Sonos, Samsung, LG, Bose, Yamaha, Polk Audio, Sennheiser, Sony, etc., are popular names in the space.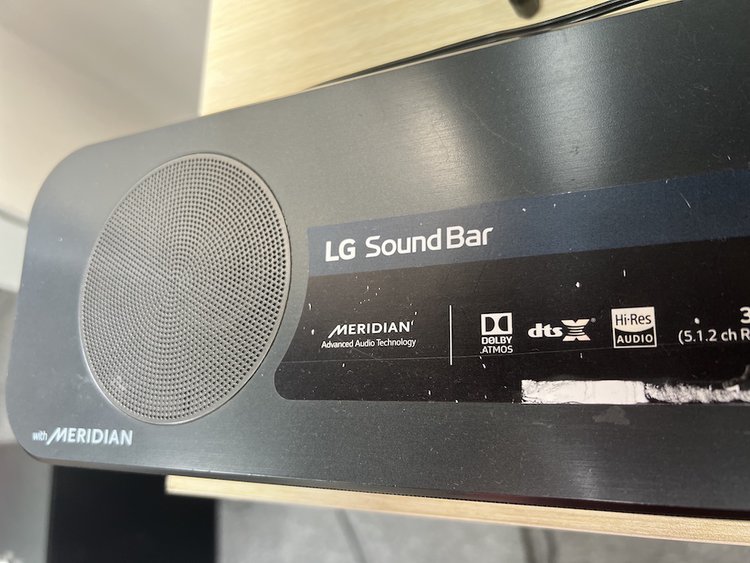 Vizio makes some of the most value-for-money soundbars. If you have an LG, Samsung, or Sony TV, look for soundbars from the same brand for maximum compatibility.
If you want the best audio, look at brands that focus only or primarily on audio, such as Bose, Yamaha, and Polk Audio. Sonos makes some of the best smart speakers and soundbars, by the way.
However, don't be blinded by brands or attribute certain audio capabilities to specific brands. Ultimately, it's the particular model that counts. A Samsung soundbar can have better audio chops than a comparable Bose offering.
Conclusion
To conclude, your TV and soundbar will work as a team irrespective of whether they are made by the same company. Focus more on soundbar features and functionalities that complement your TV.
Entry-level soundbars should work fine if you want to upgrade your TV audio experience. Do not overpay for audio functionalities you don't fancy or will not appreciate.
The most basic soundbar, irrespective of brand or price, will always be better than any built-in TV audio setup.
Look to spend more or seek specific features if you plan to use the soundbar for particular tasks, such as listening to music or watching movies.
If you like to access online music or movie streaming services, look for a soundbar with integrated Wi-Fi or Bluetooth support. If you'd like immersive soundstages, look for Dolby Atmos-certified soundbars.
If you're having difficulties hearing dialogues in movies and TV shows, buy a three-channel soundbar at least. There are just too many permutations and combinations.
If you have more personalized needs, talk to an audio expert.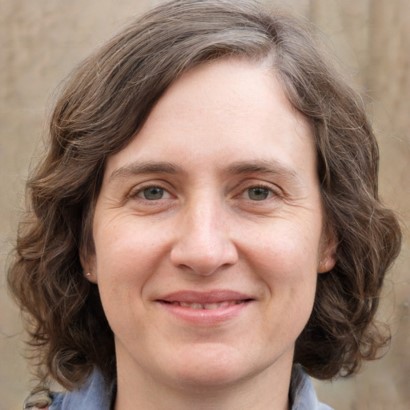 Catherine Tramell has been covering technology as a freelance writer for over a decade. She has been writing for Pointer Clicker for over a year, further expanding her expertise as a tech columnist. Catherine likes spending time with her family and friends and her pastimes are reading books and news articles.