What is transparency film?
Transparencies generally refer to materials with transparent quality. Transparency sheets or film are often letter-sized, and are made of acetate or plastic.
With the right kind of printer or pen, information can be printed or written on them for projection.
When the preparation of transparencies is complete, overhead projectors are used to enlarge the information on them for an audience.
It is common for professional copy services to print people's overhead projector sheets for them. However, if you have a computer and a printer you can print it yourself.
More interestingly, you can prepare transparency sheets without a printer. This option is a bit limited and the results are less professional, but it is completely doable!
In this article, I will show you two different ways to make transparencies for overhead projectors.
How do overhead projectors work?
Overhead projectors are analog mechanisms for projecting materials. They can only display media or information prepared on transparency sheets. Meanwhile, digital projectors can project information and media straight from computers.
Overhead projectors and transparency sheets are simple and effective for projecting instructional material. They are used for briefings, lectures, and other gatherings that require highlighting of information.
How to Make Transparency Film for Overhead Projectors?
There are two approaches to the preparation of transparencies described in this article:
The first one involves the printing on transparency sheets with a printer.
The other method involves a more manual process of preparing the information to be projected.
How to Print on Transparency Sheets
Not all printers can support printing on transparency sheets. Before printing transparencies for overhead projectors, you have to make sure that yours does.
Step 1: Prepare your presentation or design first on your computer. If you are adding texts, use a legible font.
If possible, tilt towards larger font sizes. Make sure your images are clear and in black and white.
Step 2: Printers would copy the presentation onto your transparency sheet. Before that, review how it would look on them.
This is done by first printing on normal paper. It is easier to spot mistakes on white A4 paper.
Step 3: Now, purchase the transparency film for use. Know that you have to find a type compatible with your printer of choice.
Due to the differences in their individual output procedures, laser and inkjet printers use different types of film.
If you're unsure regarding what kind of transparency to use, check the manufacturer's website. Compatible materials are often listed there.
Step 4: Clean the printer with its cleaning sheets. The function of the cleaning sheet is to take away misplaced ink.
Step 5: Put the transparency sheets into your printer's paper tray. Load them in with the proper side facing upwards.
Step 6: Sometimes, static electricity may cause the sheets to cling to each other. Easing the cling is simple. Just flip through the head of the stack with your thumb.
Step 7: On your computer, change the print options. Set the printer to print on transparencies.
If you are confused about any print settings, check the instructions of the printer's manufacturers.
Step 8: Print the presentation material onto the sheets. Set the transparency sheets aside to dry individually.
Drying is especially important if you're using an inkjet printer. It is also necessary if what you're printing involves a good amount of ink.
Step 9: When the sheets are dry, you have to store them properly. An empty transparency film box will suffice until you are ready to use them.
Note: If you prefer to have a copy service do the job for you, the process is still the same. You will prepare the material on your computer. Save it onto your USB drive and at the shop, you can have the material printed for a fee.
Manual Preparation of Transparencies
Manual preparation of transparency films for projection involves writing or drawing with hand. It is simpler than printing but requires hand coordination.
Step 1: Choose the type of transparency material to use. Your options also include clear plastic sheets, acetate paper and even plastic bags.
Step 2: Determine the size of your overhead projector's screen. This will help you determine the measurements for your transparency pages. Make sure you leave margins on the four sides.
Step 3: Prepare a sample outline on normal paper. You have to give as much information as possible in a short line. This means you have to focus on main points.
Step 4: Write your presentation on the transparency sheets. There are special pens which you can use to write or draw on transparencies.
Step 5: For better results, letter boldly and draw clear diagrams. Make your texts and diagrams as large as your transparency sheet will allow.
Note: One advantage of using transparencies for overhead projectors is that you can add more to it as you are projecting. You can highlight important sections and easily add points with a pen.
Types of Transparencies for Overhead Projectors
Like previously mentioned, not all transparency films are compatible with every printer. Some are specific to a type of printer and others can be used by different types of printers. Three types of projector transparency films are:
1. Transparency film specific to device
Like the name implies, these are transparency films specifically made for certain printers. There are reasons for this specificity.
For instance, films for inkjet printers are designed to dry quickly.
Film for laser printers is designed to have high tolerance to heat.
Sale
Apollo Laser OHP Transparency Film, 8 1/2" x 11", Box Of 50
Color prints make a statement to your clients. This laser OHP film is specially coated for...
Apollo film is designed for use with copiers and printers that do not require a sensing stripe....
Works great with laser printers . Plus, recommended for use with these inkjet printers: DEC...
Last update on 2023-05-31 / Affiliate links / Images from Amazon Product Advertising API.
The films used with colour copiers have designs that enable light to pass through the parts with toner.
2. Multi-purpose transparency films
These ones can be used with multiple kinds of printers. Some can be used with black-and-white printers; others can be used with both colour copiers and black-and-white printers.
3. Striped transparency film
There are printers and copiers that detect loaded sheets of paper using light. They cannot detect transparency films due to their transparent quality.
Some transparency films have paper strips fixed to one end. The paper strips allow them to work with these printers, and are easily removed.
FAQs
Which is better between inkjet printers and laser printers?
Most professional copy services use laser printers because they have less tendency to smear. The toner is made of polyester.
However, for certain presentations, inkjet printers are better. They make darker prints which are easier to see on projection screens.
What types of pens can we use for drawing on transparency sheets?
There are two kinds available for writing or drawing on transparencies:
Spirit-based: these types of pens leave permanent images. Their marks can only be wiped clean with methylated spirits.
Water-based: these ones can easily be erased with water and water-based solvents.
Sale
Last update on 2023-05-31 / Affiliate links / Images from Amazon Product Advertising API.
Conclusion
After making the transparencies for your overhead projector, you only have to place them correctly on the projector and engage your audience.
Overhead projectors and transparencies are easy to maneuver. This, along with other reasons, is why overhead projectors are still in use in our increasingly digital world.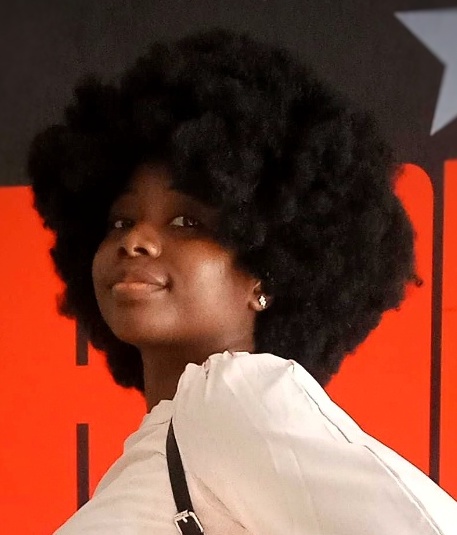 Gabriella 'Diogo is a content writer with a vested interest in tech hardware and equipment. She shares her knowledge and processes in an easy-to-grasp, lighthearted style. When she's not testing or researching device performance, you'll find her writing short stories or rewatching episodes of her favorite sitcoms.