A projector has many uses. One is the ability to project enlarged PowerPoint slides.
This makes it ideal for official, business, or classroom presentations. Either way, there are certain things that are important to note.
Top of the list is your form of presentation. The options on both Windows and Mac are the same.
To make your presentation more appealing, there are two things you have to do:
Set the right aspect ratio for your projector screen
Set your PowerPoint to presenter mode (full screen)
This article will show you how to easily change to full screen and switch between two available settings. It will also tell you why you should do your PowerPoint full screen on a projector.
Make Your PowerPoint Full Screen (Aspect Ratio)
PowerPoint Full Screen Present Presentation
Step 1: Launch PowerPoint. Open the presentation that you want to project.
Step 2: If you have not created a presentation, click on 'Blank Presentation' to create one.
Step 3: Click the thumbnail slide list on the left and select all the slides.
Step 4: Go to the Ribbon Menu, click Design > Page Setup > Slide Size. Here, you can set your desired aspect ratio.
Step 5: If you choose to customize to your desired size, you'll find options for adjusting the width and height of your slide.
Step 6: Alternately adjust these features until the slide takes the size you want.
Step 7: If you're scaling down, choose the maximize option. This will make sure that new slides fill up the output display.
Set PowerPoint Presenter View on Windows or MacOs?
How to use Presenter View in PowerPoint 2013
Step 1: To select the fullscreen mode, go to the Ribbon Menu > Slide Show > Setup Slide Show.
Step 2: There are three options available at this point and two enable the fullscreen mode. Tick either of these boxes: 'presented by a speaker' or 'browsed at a kiosk.'
Step 3: Alternatively, you can select the default Presenter View option. It is available under Ribbon Menu > Slide Show.
Step 4: Click OK to verify your choice.
Why Should You Present Your PowerPoint in Full Screen?
1. Aspect Ratio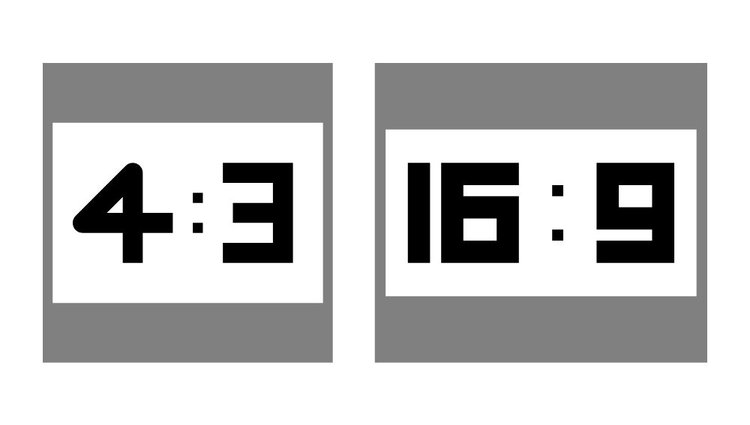 You must make sure the slide size fits the aspect ratio of the projector screen. If it doesn't fit, your slide may come out letterboxed on the screen.
This means that the slides will have black borders framing them. If they are smaller than the aspect ratio of the projection screen, the black borders will show on your projection.
There are multiple aspect ratio options available. You can choose the 16:9 (wide-screen) setting or the 4:3 (traditional) setting.
You may not find your exact projector screen size. So, select the option that lets you customize the size of your slide.
2. Presenter (Full Screen) Mode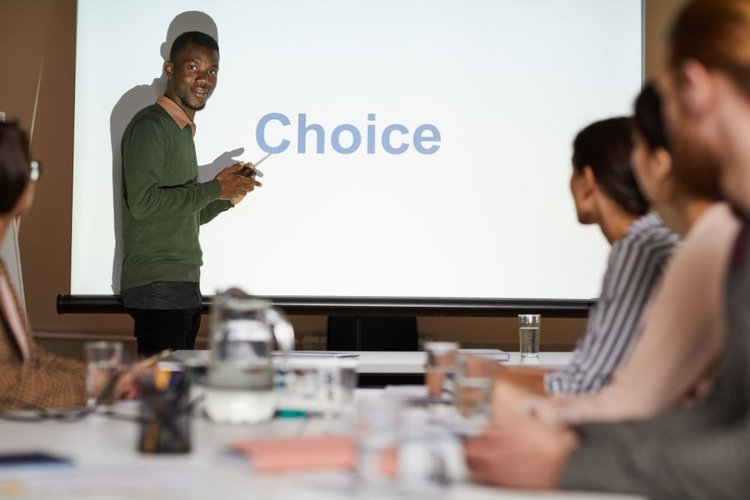 You can either present your PowerPoint slide in a fullscreen mode or you can do a windowed presentation.
There is one major reason for using the windowed mode: easy navigation between windows.
Sometimes, for interactive presentations, the presenters want to see Q&A as they present. The windowed mode allows you to easily switch between windows and visit relevant apps.
However, as interesting as it sounds, the windowed mode can only offer so much.
Yes, the fullscreen (presenter) mode does not support navigating between windows.
However, it comes with very beneficial options. It is widely used by teachers and others for presentations. Consider these benefits:
The fullscreen mode allows your presentation to fill up the screen of your Mac or Windows device.
Your primary screen display is private to you and has handy tools.
You have two windows open side-by-side on your device. One contains the full-screen slide to be shared on the projector screen. The other one may contain your notes. It stays unshared and serves as a source of reference for you.
You can see your current slide, next slide, and other slides in the presentation.
You can pause or reset the slide timer which is displayed in the upper left.
You have access to the magnifying glass icon. It lets you zoom in on a specific part of your displaying slide.
There is even another reason people prefer the fullscreen mode. This is because it leaves the annotations option available. These options feature the pen, the laser pointer, and the highlighter.
Conclusion
Your PowerPoint may start on a windowed setting by default. You can still switch easily between the windowed and fullscreen modes.
The process described in this article will help you get to fullscreen mode. To return to the windowed presentation, you only have to click the Escape button.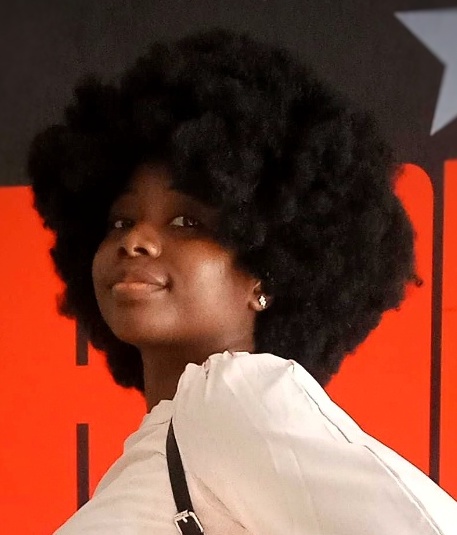 Gabriella 'Diogo is a content writer with a vested interest in tech hardware and equipment. She shares her knowledge and processes in an easy-to-grasp, lighthearted style. When she's not testing or researching device performance, you'll find her writing short stories or rewatching episodes of her favorite sitcoms.