Nowadays we have the pleasure of fitting all of our devices into a handbag and carrying them across the world with ease. Our phone, computer, and tablet are portable and you needn't doubt that they're going with us everywhere.
The Roku is no exception: it's small, mighty, and ready to travel the world.
But will your Roku be able to do its job once you reach your final destination, or even a pit stop along the way? Or will you be stuck watching the local news for the entirety of your stay?
Keep reading to find out!
Can You Use Your Roku in a Hotel Room?
Yes, your Roku can work on a hotel TV and connect to the hotel Wi-Fi if the Roku device has the Hotel and Dorm Connect feature.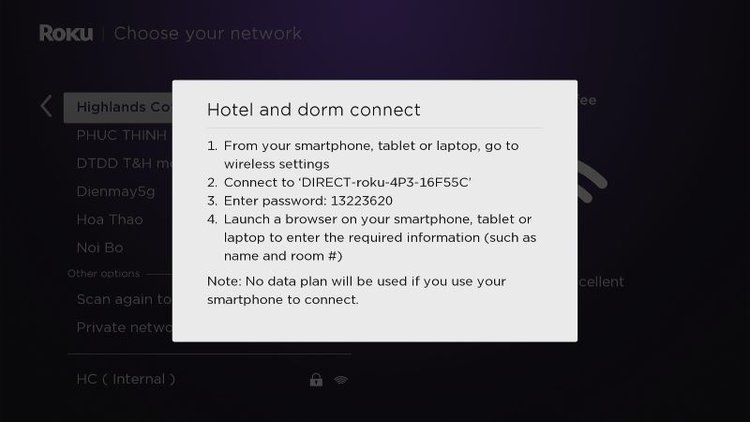 The Hotel and Dorm Connect feature is available from Roku OS 7 or later. The first Roku OS 7 devices include Roku 3 (4200, 4230), Roku 2 (4210), and Roku Streaming Stick (3500).
Depending on your Roku model, you will need to check for a few different things on your hotel TV to see whether the Roku device can connect to the hotel TV or not. If you have a newer model like the Roku Streaming Stick+ or the Roku Express 4K, you'll need to look for an HDMI port on the TV.
The Roku Streaming Stick+ is especially convenient because you won't need to bring along an HDMI cable to connect it. You will be able to just plug it straight into the TV. Other models that don't have a built-in plug will require an HDMI cable – so don't forget yours at home!
If the hotel TV lacks an HDMI port but instead has an RCA port, you will need to utilize an HDMI to RCA converter. The HDMI to RCA converters are typically compact in size, ensuring they won't occupy much space in your luggage.
If you're worried about your hotel TV's state and want to know how to properly prepare, call them in advance and ask. It's always better to be safe than sorry when planning if your Roku is going international with you.
Do Hotels Block Roku?
Most hotels do not block Roku.
Every hotel has its policies and its ways to make you comply with them, but in general, hotels do not block Roku.
There is always the question of whether or not you will be able to connect your Roku upon arrival, but this relies on the TV's hardware, not the hotel's rules.
However, if the hardware is all in place and you're still experiencing problems, it may be the hotel Wi-Fi. Some hotel networks block specific connections making it challenging to stream your usual content. If this happens, try connecting via your mobile hotspot instead.
Lastly, it's important to note that hotel TVs go through wear and tear, and aren't always properly maintained. So, if everything looks to be in order and your Roku still isn't connecting, it could be that the ports are too worn down and aren't as receptive as they used to be.
How to Connect a Roku Device to the Hotel Wi-Fi
Here's a step-by-step guide to help you get your Roku device connected to the hotel Wi-Fi.
Step 1: Connect a Roku Device to the Hotel TV
Plug the Roku device power adapter into a power outlet.

Use an HDMI cable to connect one end to the

HDMI OUT

port on the Roku device and the other end to the

HDMI IN

port on the Hotel TV.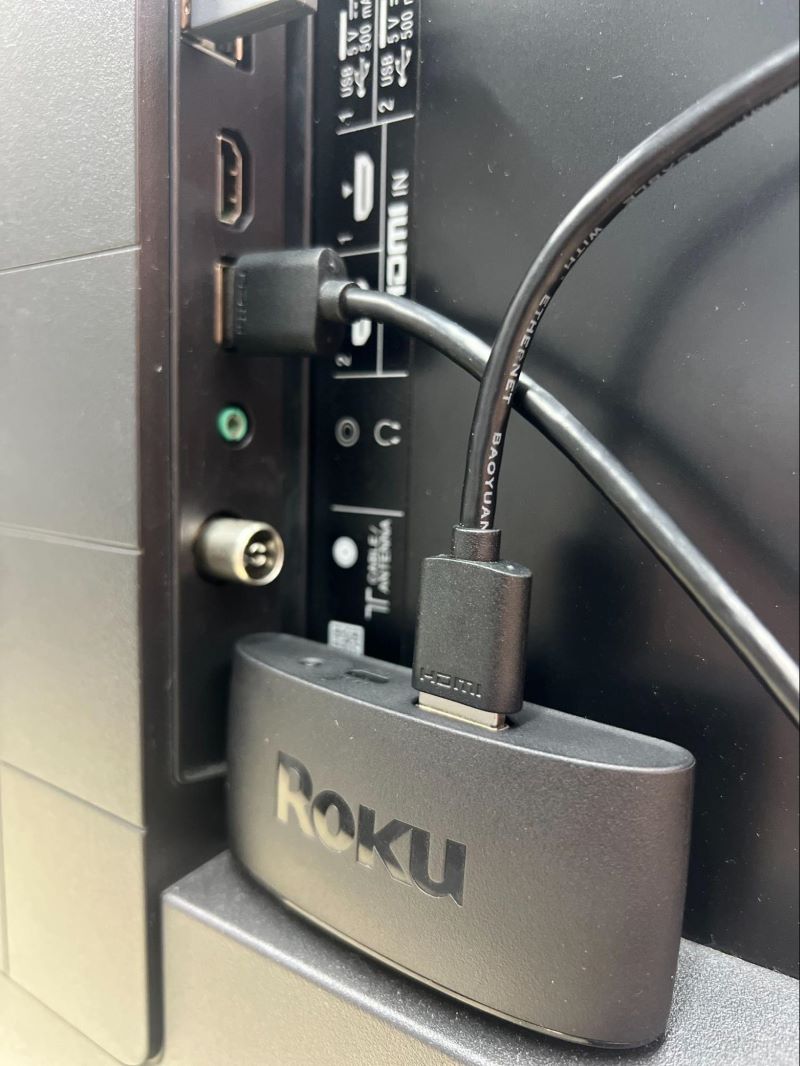 Step 2: Connect the Roku Device to the Hotel Wi-Fi
Connect your phone to the hotel Wi-Fi.



Press the

Home button on your Roku Remote to access the Home menu screen.



Go to

Settings

, then select

Network

, followed by

Set up connection

, and finally choose

Wireless.


Choose the same hotel Wi-Fi on the network list that your phone connected to before.



Select

I am at a hotel or college dorm.

Then Roku will display an instruction window like below.


On your phone, connect to the Wi-Fi network named 'DIRECT-roku-XXX-XXXX' using the password shown in the instruction window.


Complete the authentication step on your phone to connect to the internet.


After that, your Roku device will automatically connect to the hotel Wi-Fi.


Bonus: Mobile Hotspot Workaround
If your Roku device encounters issues connecting to the hotel Wi-Fi, you can use a workaround by utilizing your mobile hotspot.
To connect your Roku device to your phone's hotspot network, follow these step-by-step instructions:
First, open the Wi-Fi hotspot settings on your phone.


Next, on your Roku device, select your phone's hotspot Wi-Fi network from the list of available networks.


Enter the password for the hotspot Wi-Fi network and establish the connection.


Once connected, your Roku device will be ready to access the internet through your phone's hotspot.
Wrapping Things Up
Connecting your Roku to a hotel TV and Wi-Fi may seem daunting at first, but it couldn't be easier! Just remember to pack your HDMI cable, if needed, your Roku remote, and then you're then all set.
If you need more information about how to manage your specific Roku model, head over to the official Roku YouTube channel. It features countless tutorials and pro-tips on how best to set up your device.
What's your experience been like with using a Roku in hotels?
Let us know in the comments!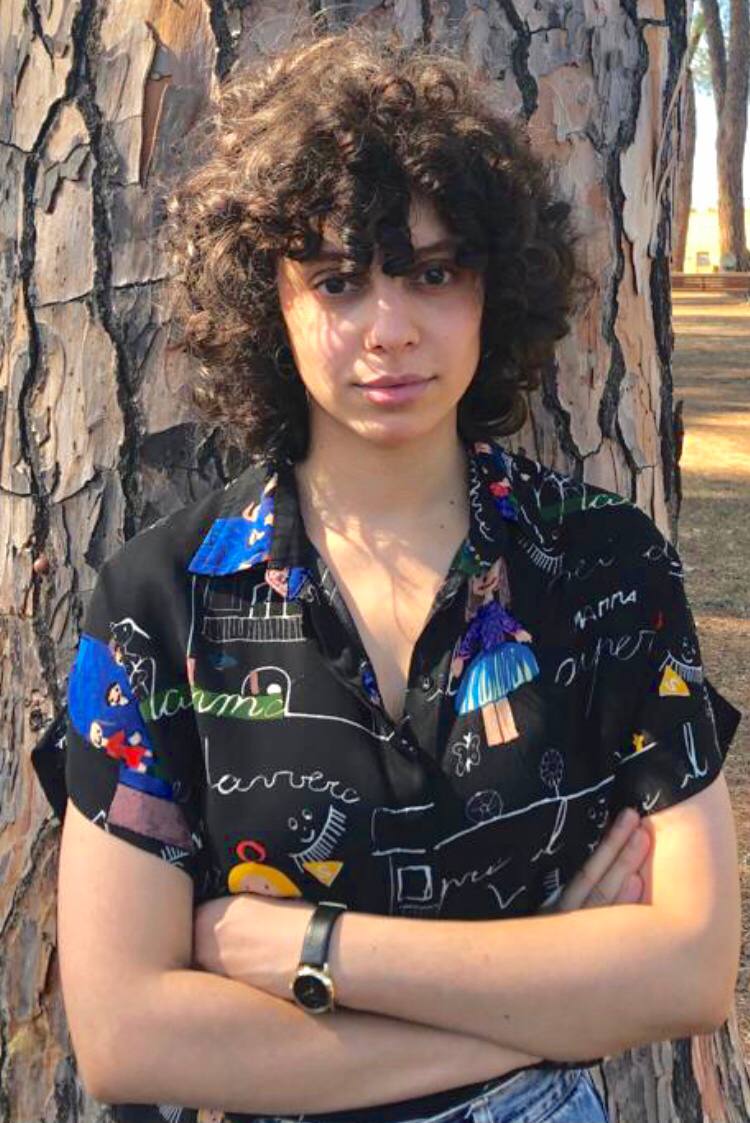 Yesenia Achlim is a technical copywriter and editor with a focus on AV equipment. She aims to break down complicated topics and make technology accessible, no matter your technical expertise. When she's not teaching you how to replace a projector lamp, you can find her reading and baking.