The smell of buttered popcorn. The cold air-conditioning and seeing the lights dim as the trailers start to play.
Everyone loves going to the movies. Seeing fantastical worlds, dramatic scenes, and your favorite characters coming to life onscreen is a magical feeling.
But who says movie magic can only be felt in cinemas?
Movie nights are a classic stay-at-home activity for families, couples, and friends, and it is an opportunity to unwind and have fun with the people you love the most! If you're reading this article, you must be looking for the best ways to spice up your movie nights.
Well, you're in good hands. Here are 12 ways to make your movie night one to remember!
1. Pick a Movie Everyone Will Love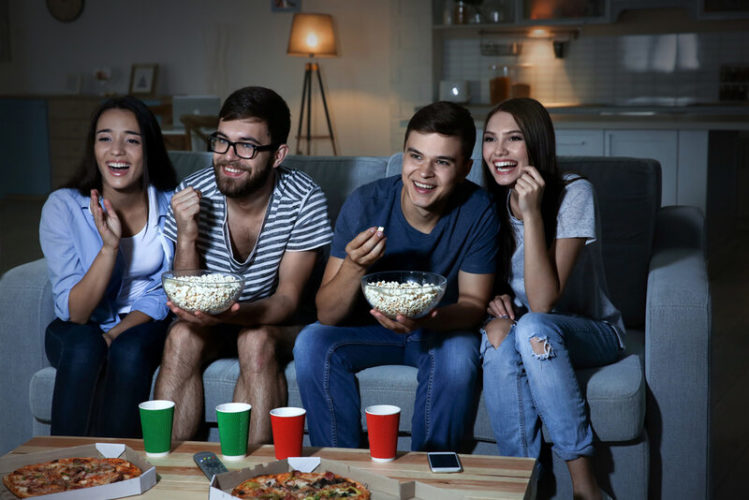 Before you prepare anything else, let's pick the main star of the show: the movie!Everyone has their preferences for movies, so it's important to choose one that everyone can enjoy. Don't stress yourself out on this; you can ask the people themselves what movie they want to watch.
To make it easier, send a group message on a messaging app or an email asking for their opinion. You could suggest specific movies or ask them what genre they prefer. From 90s classic horror to 2010 romcoms, the options are endless! Just be sure no one feels alienated or uncomfortable because of the final choice.
2. Design Movie Tickets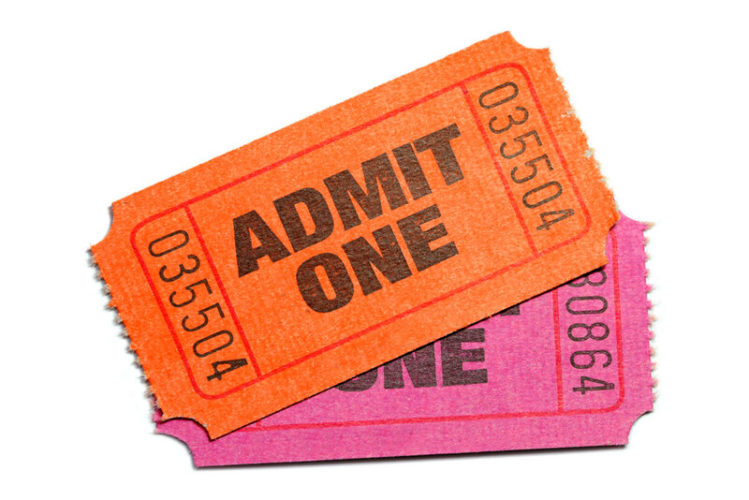 One way to make your movie night feel special is to make your own tickets! You can easily make one. If you're a complete beginner, I recommend using Canva's movie ticket templates. If you're more advanced, you can use photo editing or illustration software.
The sky's the limit when it comes to your design; you could have a retro ticket if you're watching something like Grease. Or make a fantasy-themed ticket if Lord of the Rings is more your group's movie of choice. Just don't forget to add the movie name, the date, and even the invitee's name to the design.
These movie tickets can be handed out as invitations before movie night or given to guests as they arrive.
3. Prep a "Make-Your-Own" Snack Bar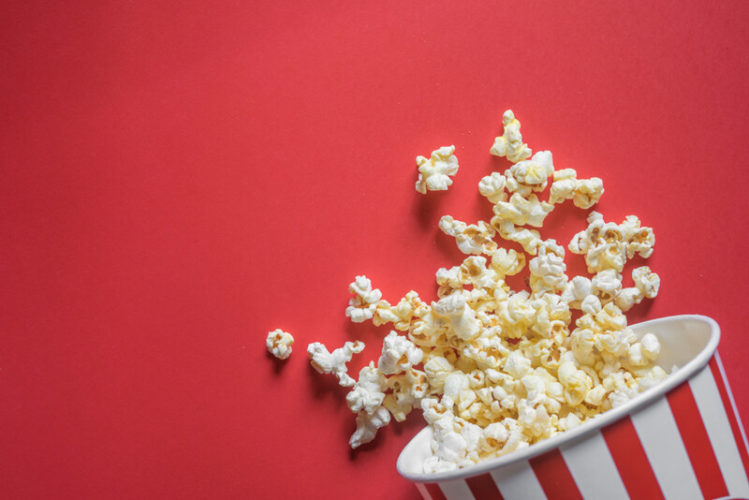 Almost as important as the movie itself is the snacks. Popcorn, nachos, hotdogs, soda–if you want this movie night to be a blockbuster hit, your snacks are vital.
I know it must be hard to think of snacks that everyone will like, but what if you didn't have to?
Instead of catering to everyone's whims yourself, all you need to do is prepare a customizable snack bar! This can include anything you want, but here are a few suggestions:
Plain popcorn with melted butter, chocolates, and different flavor powders on the side
Big bowls of nachos and chips with different toppings in separate bowls
Various drinks, like soda and lemonade
The key part here is customization. Let your guests mix and match and choose what they want. It's less effort for you, and it's all part of the fun!
4. Prepare Themed Cocktails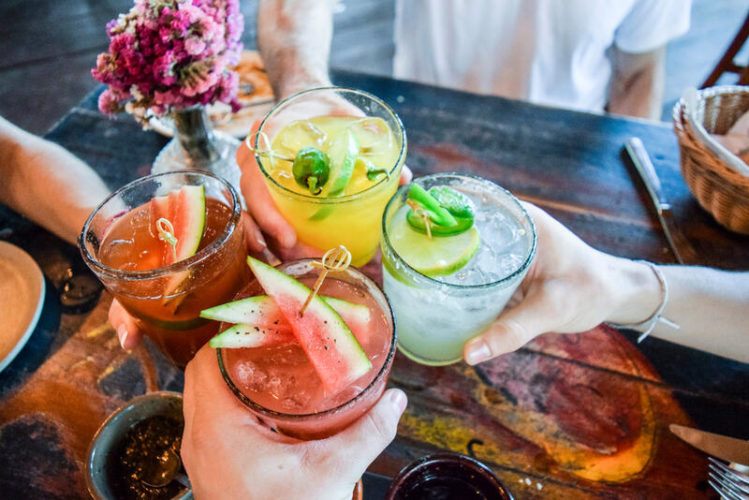 If all your guests are adults who can drink, another great idea is to prepare cocktails to go with your movie of choice. Watching Hocus Pocus? Pair it with Witches' Brew and Bloody Marys! Doing a Sex and the City marathon? Well, Cosmopolitans are the obvious choice. Themed cocktails are a wonderful way for your guests to relax and get ready for a night of entertainment.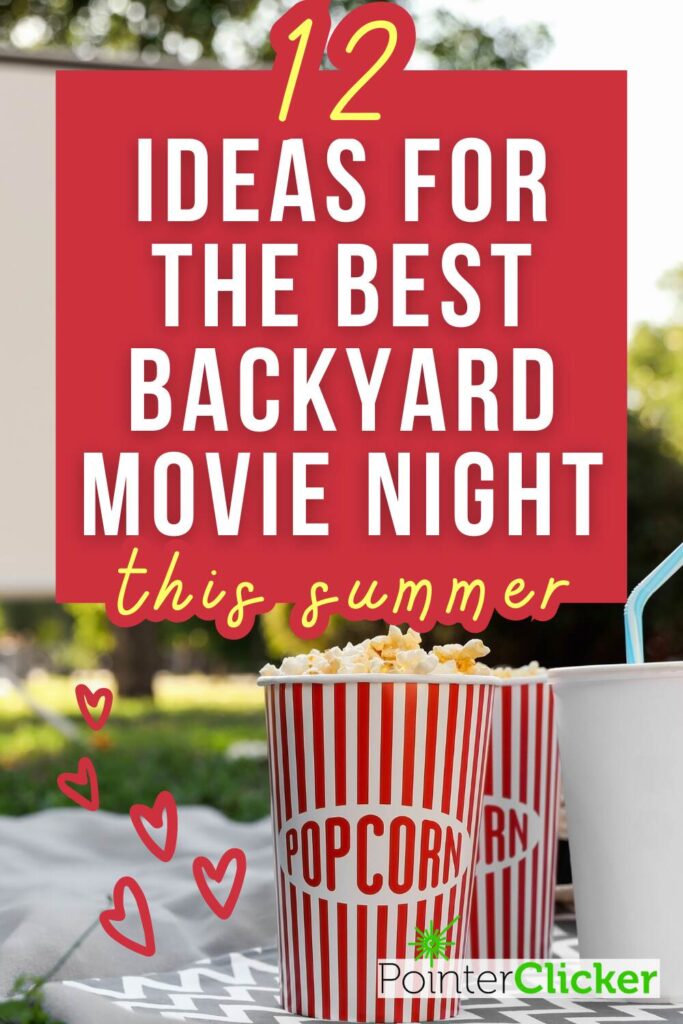 5. Have a Themed Dinner to Go With Your Movie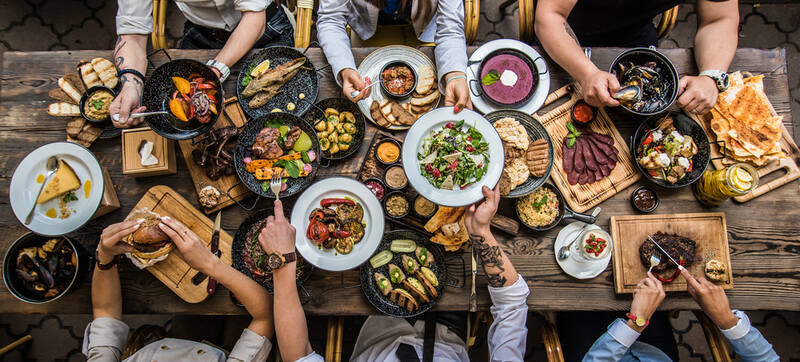 If you've invited people over for dinner and a movie, don't treat them like separate events! Make the dinner lead up to the movie and get your guests excited by having a theme. This can be done through decorations and the food itself. You could even ask guests to come in costumes!
Here are some suggestions:
Greek food and a bohemian vibe if you're watching Mamma Mia
Spooky costumes and cobweb and skeleton decorations–perfect for Halloween
Butterbeer, treacle tarts, and the iconic birthday cake from Harry Potter for your Potterhead friends
6. Tell Your Guests to Come in Costume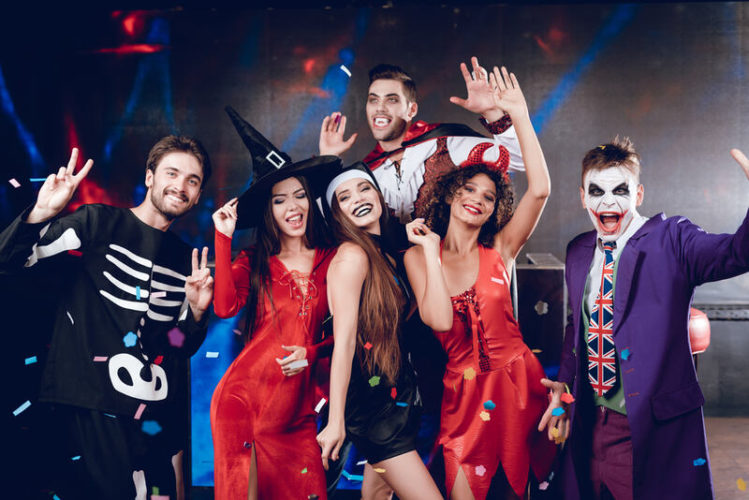 Another way to immerse your guests in the wonderful worlds of fiction is to ask them to come dressed up! This is great if you're watching iconic pieces of media with recognizable characters. Here are a few suggestions:
Putting on a school uniform, black robes, and a fake lightning scar on your forehead for Harry Potter
Dressing like you're in the Wild West for cowboy flicks
Cosplaying as your favorite anime characters for movies like Jujutsu Kaisen 0 Demon Slayer the Movie: Mugen Train
7. Make It a Marathon
Sometimes, one movie isn't enough. If you and your guests want to bask in this experience all night long, there's no one stopping you!
A series of movies would be a perfect choice for a movie marathon; I would suggest movies like the Hunger Games, Scream, or Indiana Jones. Alternatively, you could also marathon films by a certain director or movies in the same genre. You could even marathon a TV show instead of movies.
8. Make It a Cozy, Comfortable, Theater-Worthy Experience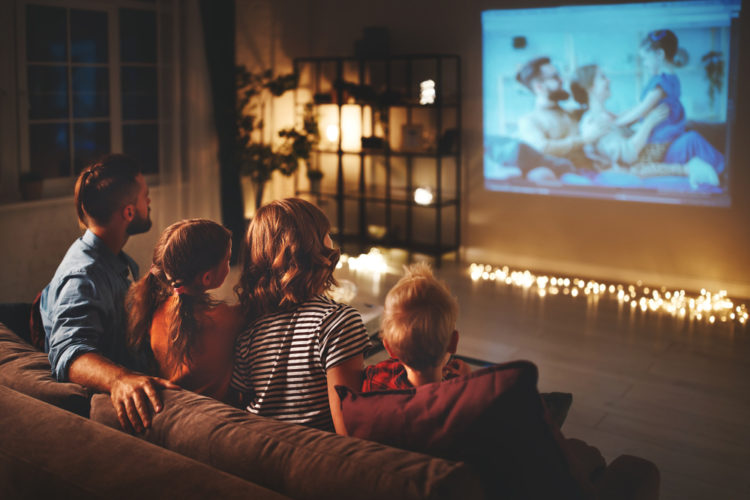 Just turning off the lights and choosing whatever's on Netflix is an easy option. But if you're having guests over, why not try to make your environment better than the cinemas?
If you have one, use a projector instead of your TV to get that cinema vibe. Make sure your guests are comfy by giving them extra pillows and blankets. If you have any, beanbag chairs and recliners are great seating options.
Here's another great suggestion. Building a pillow fort for a casual movie night with your loved ones is an adorable way to stay comfy!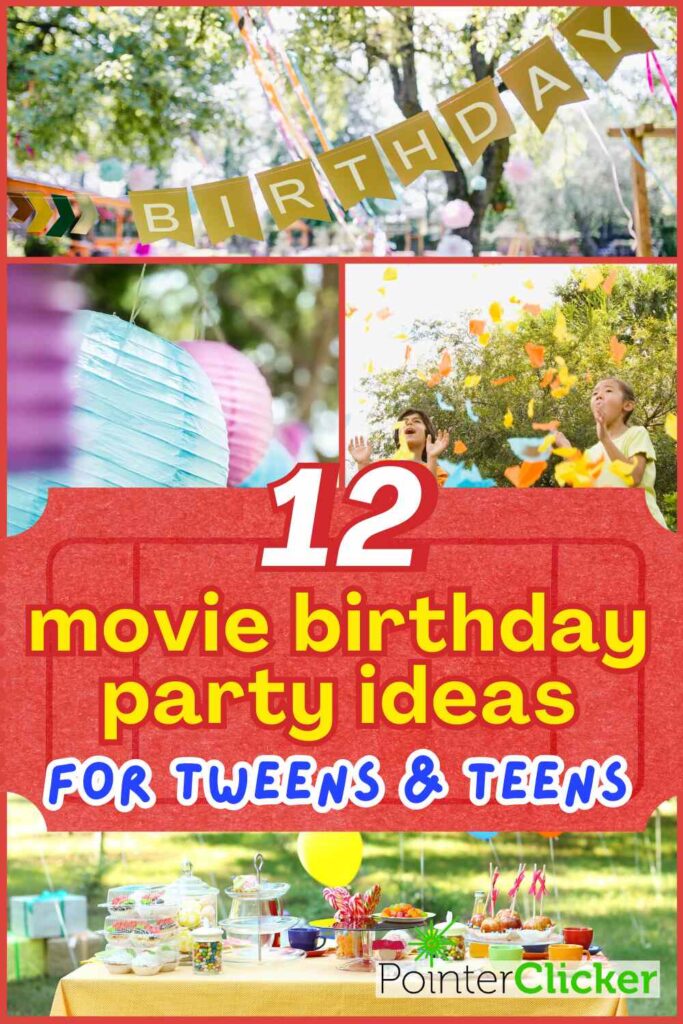 9. Create Your Own Outdoor Cinema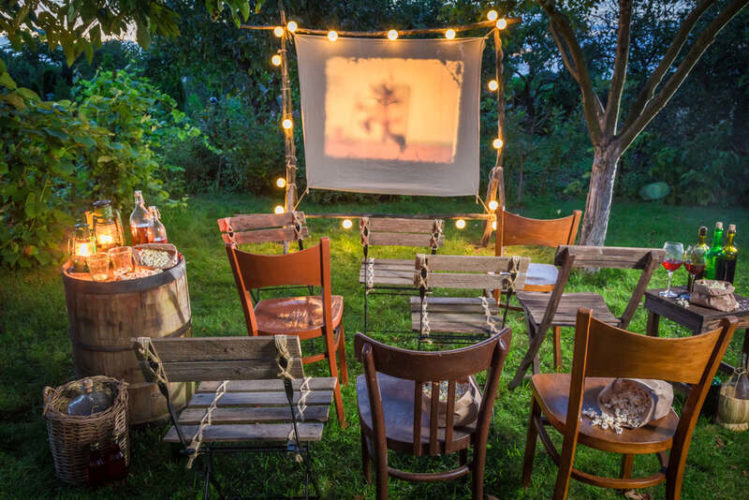 An outdoor movie night is guaranteed to impress your family and friends. Watch movies while you're surrounded by nature! Sounds fantastic to me.
Bring out a large projector, external speakers, and put up some string lights for the aesthetic. Set down picnic blankets, pillows, and chairs. And most importantly, make sure to check the weather. You don't want your movie night to end in a soaking wet mess.
10. Organize an Arts-and-Crafts Movie Night
Sometimes, people just want to put a movie on in the background while they create their own art, like knitting or painting. It's fun, relaxing, and can spark even more creativity as you watch what happens on screen. We suggest setting up a night with your best friends to make something crafty while you put on a cozy movie.
This suggestion goes great with our previous one! Isn't there something so magical about creating art with your friends in a homey outdoor cinema setup, with blankets, pillows, and fairy lights all around?
11. Have an Intermission
Movie nights can take a long time! Have intermissions so people can take bathroom breaks, get up and stretch, and refill their snack bowls. This gives you a chance to talk about the movie and even make predictions and bets about what happens next.
12. Play Games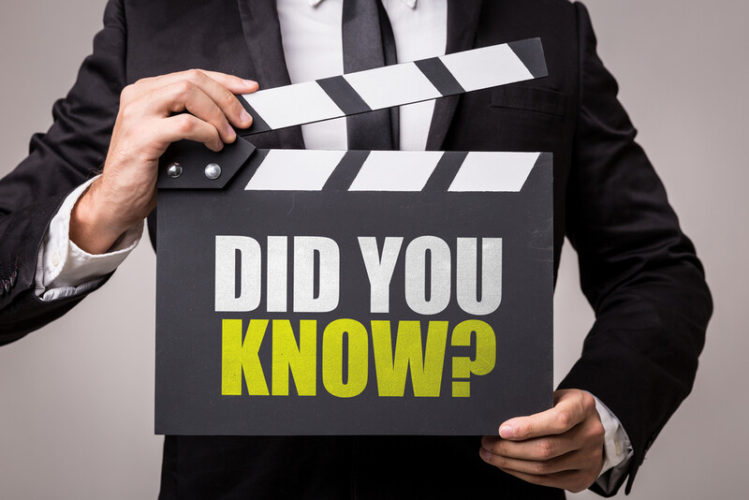 Games can surely jazz up your movie nights, making them feel more interactive. You can play them before the movie starts, during the movie or intermission, or after the movie ends.
Here are some suggestions:
A themed scavenger hunt for kids
Movie-Themed Charades
Movie Bingo
Movie Trivia
Movie-Themed Drinking Game (if all guests are of legal age)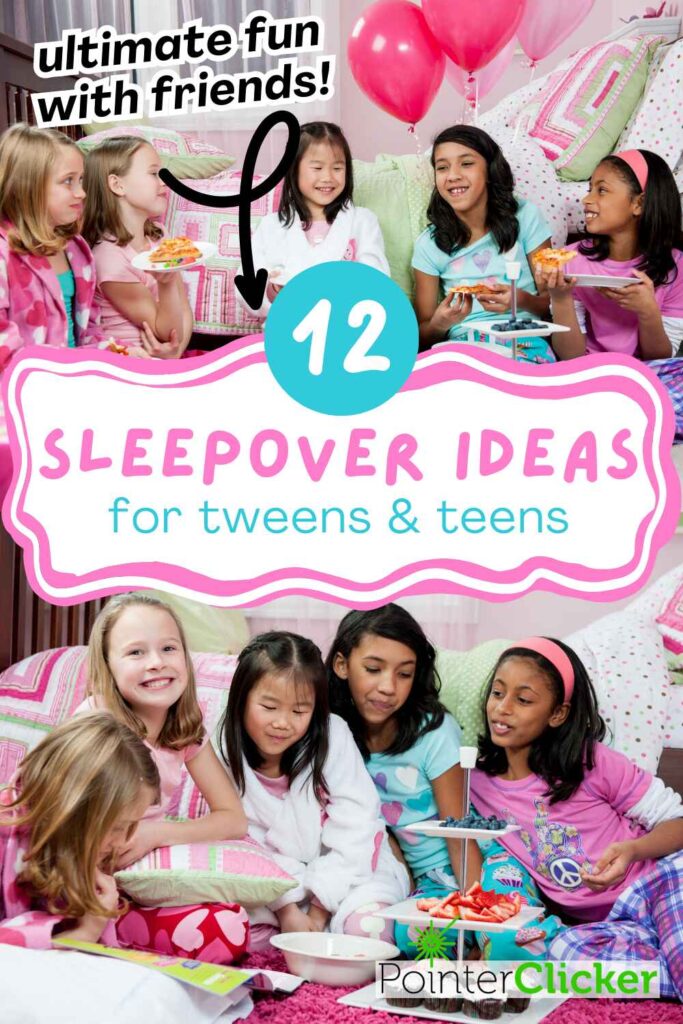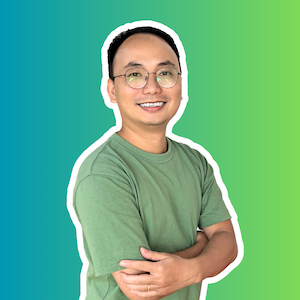 Vance is a dad, former software engineer, and tech lover. Knowing how a computer works becomes handy when he builds Pointer Clicker. His quest is to make tech more accessible for non-techie users. When not working with his team, you can find him caring for his son and gaming.