Movie nights are fun and all, but what if your friends live far away? What if you need to work in the morning?
Well, that's where Discord can help out! You can stream movies and TV series smoothly in one app.
It's available on PC, mobile, tablets, you name it!
Contrary to popular belief, Discord was not created just for gamers and streamers.
Yes, even groups of friends who want to watch some good movies together can take advantage of Discord's free streaming services.
Some companies even use Discord as a means to gather their team and coordinate tasks, get updates on goals, discuss launches, and many more!
What is Discord?
If this is the first time you're hearing about Discord, don't worry, not many people know what it is despite its popularity among the gaming/fandom community.
Discord is a free chatting application similar to Skype but has added benefits such as creating a space for gamers, friends, and teams to congregate and coordinate tasks.
But unlike Skype, you can create separate channels in one Discord service. These channels often serve as a means to organize the content being discussed on the server.
You can modify who has access to these chats, use the "@everyone" command to summon the members, and use the "voice channel" option if you want to speak to your team.
Why Do People Love Discord?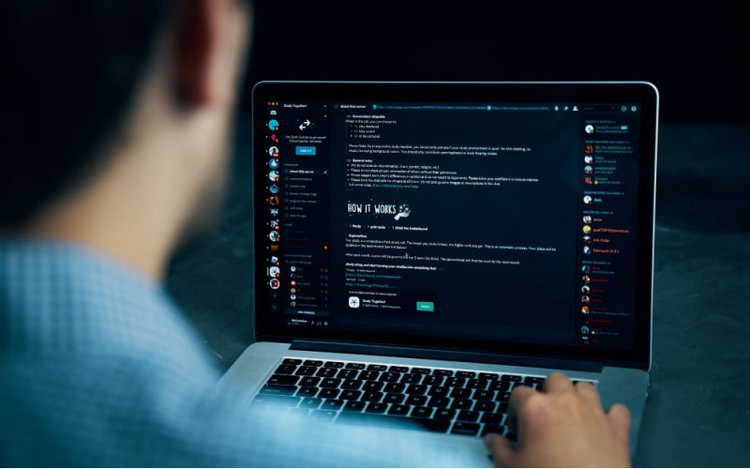 You're probably wondering why Discord is "quietly" popular among certain crowds. This is because Discord is one of the best places to find and interact with people with similar interests.
Unlike Skype, Slack, and even social media platforms like Facebook and Twitter, Discord has the option of creating an exclusive group for people to talk and enjoy whatever the heck they want.
For example, there are Discord servers catered to movie lovers and movie lovers only! There are even Discord servers carefully tailored to your "Local Weirdos."
No, we're not making fun of people; look it up. There are servers called "Local Weirdos"!
So you and your friends can definitely find and join a Discord community with the same interest in movies as you.
Another upside to Discord is that you can create your own channels and only invite friends and loved ones you want to be around.
You still get the perks and features, and you don't have to pay a single dime unless you want to!
Getting Ready for Movie Night On Discord
Just because you're streaming your movie night doesn't mean you shouldn't go all out. So let's talk about the different ways you can set up a movie night on Discord!
Use Your Best Speakers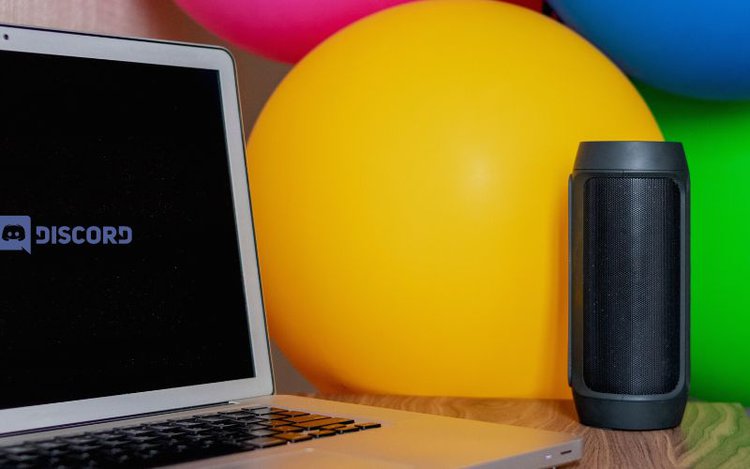 Just because you're streaming from Discord doesn't mean you can't have that surround-sound experience.
We all know how bad PC and laptop speakers can be, and using your headphones can be annoying. So busting out your favorite speakers can be a great way to enhance your watching experience.
Just plug them into your PC/laptop and wait for the stream to start!
Theme Your Meals!
Create a better bonding experience by suggesting themed meals and snacks with your friends.
For a spooky movie night, you can suggest getting spooky-esque treats such as gummy eyeballs, candy spiders, and ghost-shaped marshmallows!
To make it holiday themed, you can switch to candy canes, frosted gummies, and peppermint hot cocoa.
Make a Dress Code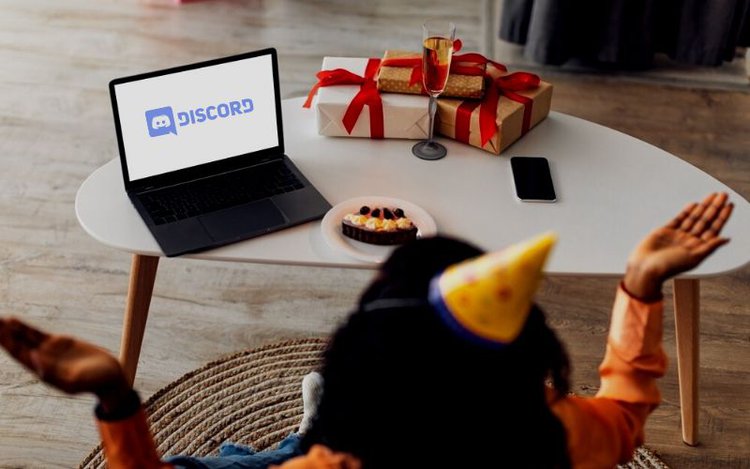 Want to make movie night extra fun? Theme your outfits too. Just because it's online, it doesn't mean you shouldn't dress up.
Draw lots or use a randomized wheel online to pick out your theme for your Discord movie night.
You can even hop on a video call before you start the show and just take silly photos of all your costumes.
Get Your Fluffy Blankets
Streaming a movie shouldn't affect how cozy you can be. The best part about streaming a movie on Discord is that you can be comfortable wherever and whenever.
So grab all those fluffy blankets, make a fort, wear your coziest socks, and lounge on your softest pillows!
Create E-Vites
Add some fun, dramatic flare to your movie nights by creating E-vites to send to all your friends before the movie night.
It doesn't have to look professional. Honestly, you can just create a simple e-vite on Canva for free and just send it over to everyone's email or just group chats.
Gift Baskets
Streaming online doesn't mean you can't hand out movie night gift baskets. Grab your favorite snacks and sodas, put them in cute baskets, and sent them over to your friends and loved ones.
Now It's Time to Stream
Once you've checked off everything on your Discord movie night checklist, it's time to stream!
Streaming on Discord is not that complicated. You don't need any technical knowledge just to stream shows with your friends.
Here's how to do it:
Open Discord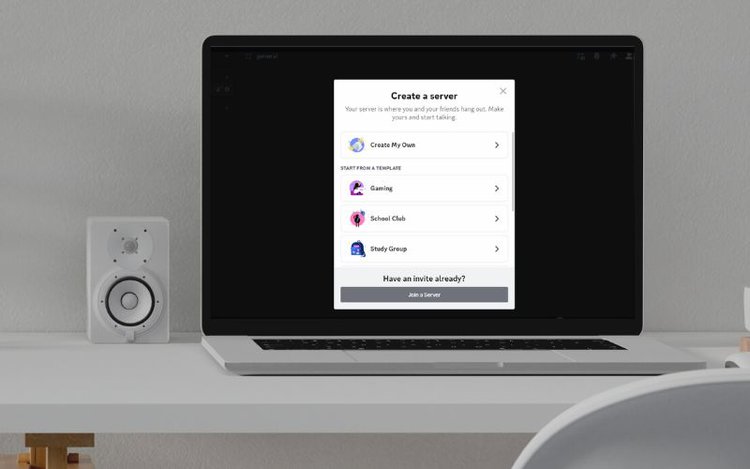 Assuming that all of your friends already have a Discord account, all you have to do is create your own private server.
Invite your friends to your server. Once everyone is on the server, go to your voice channel.
Wait for the green light to appear next to your icon. This means that you have successfully connected to the Voice Channel.
Make sure your friends also do the same.
Go Live!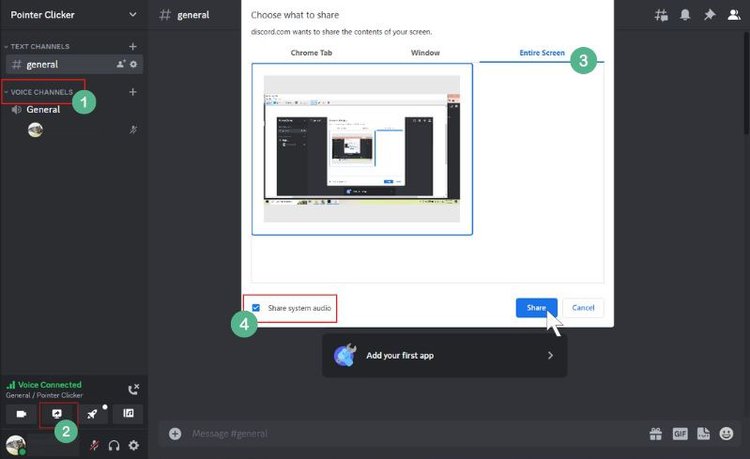 Once everyone has successfully connected to the Voice Channel, you can now stream whatever movies you and your friends plan on watching.
Click the "Go Live" button or the "Share Your Screen" button. This will launch the following menus:
Your Entire Screen
Application Window
Browser Tab
Click the "Browser Tab" option and select the tab you have your movies on. Don't forget to check the "Share Your Audio" option.
Wait for the "Go Live" button to turn green.
IMPORTANT: The standard free Discord accounts/servers can only stream at a maximum of 720p. You will need to subscribe to Discord's Nitro to exceed that limit.
Start Streaming
Once your stream is ready, tell your friends to click on your profile in the Voice Channel.
Then have them press the "Watch Stream" option.
Voila! Now you can all enjoy a fun movie night through Discord, and you don't even have to leave the comforts of your own home!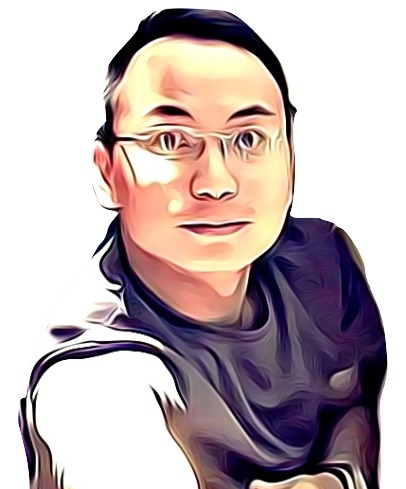 Vance is a dad, former software engineer, and tech lover. Knowing how a computer works becomes handy when he builds Pointer Clicker. His quest is to make tech more accessible for non-techie users. When not working with his team, you can find him caring for his son and gaming.