Whether you're working, going to school, or relaxing, you're probably using the internet. Our whole lives seem to be online and no home is complete without an internet connection.
If you've just moved into a new home and cannot find the familiar coaxial outlet to hook your router up to, do not fret! There are several ways you can get internet no matter which outlets your home has.
As you read this article, take a look around your home and try to find the outlets mentioned (don't worry we've included pictures to help you out).
By the end of this article, you'll know which internet installation method works best for you.
How do you get internet if you don't have a coaxial outlet?
Keep reading to find out!
1. Use a Fiber Optic Outlet Box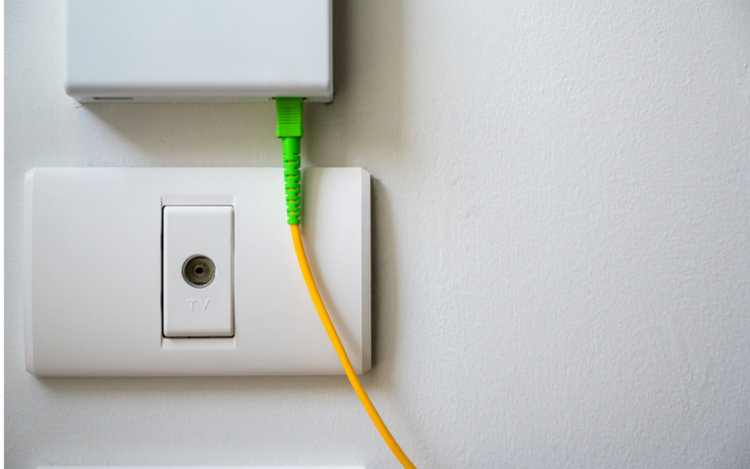 Fiber optic uses fiberglass cables to carry data through your home and releases the network via an Optical Network Terminal (ONT), which transforms light signals into data.
This solution is quickly growing in popularity as it's much faster and more reliable than the traditional DSL or satellite.
Before purchasing and installing fiber optic internet, you will need to see if your home already has fiber optic cables. The best way to do this is to contact your internet provider of choice and set up an appointment for someone to come and inspect your home's wiring.
If your home doesn't have fiber optic cables, they will need to be installed. This process may vary depending on where you live and how your home is constructed, though it's fairly straightforward.
Pros:
The internet is high-speed.
It's easy to install if you already have fiber optic cables.
Fiber optic cables usually last ten years or more.
Cons:
Installing fiber optic cables in your home may be time-consuming and costly.
Fiber optic cables are very fragile and prone to breaking.
Watch the video below to learn how fiber optic internet is installed.
HOME FIBER OPTIC INTERNET INSTALLATION - HOW TO
2. Use a DSL (RJ-11) Port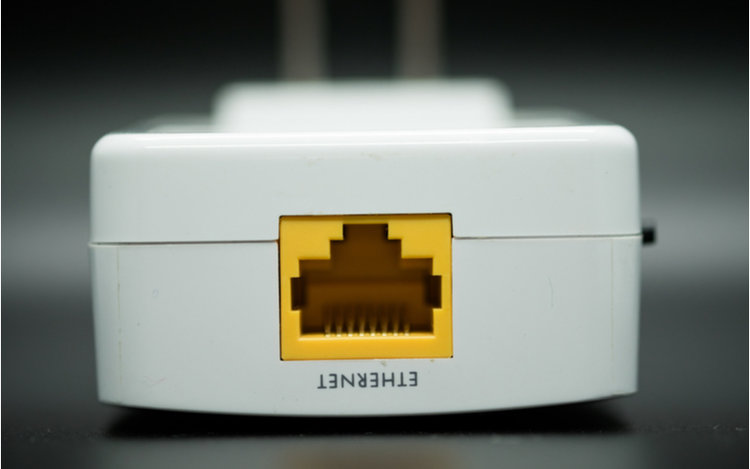 If your home doesn't have a coaxial outlet, it most likely has an RJ-11 port instead. These handy outlets connect the Wi-Fi router to your home's phone line to transmit data.
Because they use an existing phone line, you won't have to install any new cables or ports. Instead, the internet provider will set up the router for you and ensure you have a stable connection.
Additionally, they're usually reasonably priced and some companies will send the router to you in the mail.
If you are experiencing a slow internet connection, you can even plug the router directly into your device via its ethernet port.
This solution is widely available, so it should be quick and easy to purchase and then install.
Although DSL internet isn't as fast as fiber optic internet, it maintains a stable connection so you don't have to worry about the signal cutting out during live gaming or streaming.
Most homes also have several ethernet outlets, giving you flexibility when deciding where to place the router.
Pros:
The connection is very stable.
It's accessible and widely available.
Your home probably already has several phone lines.
Cons:
It's not as fast as fiber optic internet.
The internet speed will depend on how far away you are from the DSL provider.
3. Purchase a 4G Hotspot Box
Many brands are beginning to make 4G Hotspot Boxes . These nifty gadgets can be plugged into a wall outlet or directly into your device via a USB port.
In addition to buying the 4G Hotspot Box, you must also purchase a SIM card with a data plan. The box uses the SIM card as a hotspot, allowing you to connect to the internet completely wirelessly.
There is no installation required since it plugs directly into the wall or your phone. All you must do is select which data plan you want and activate the SIM. If you decide you want to change your data plan, simply insert the new SIM card and you're good to go!
The 4G Hotspot Box is also password protected, so you don't have to worry about your neighbors stealing your Wi-Fi signal.
Pros:
There is no installation required.
You can choose which data plan works best for you.
It's portable and can plug directly into your devices.
Cons:
The internet speed tends to be a bit slower than it would be from normal routers since it's reliant on the 4G's signal strength.
4. Install a Satellite Internet Dish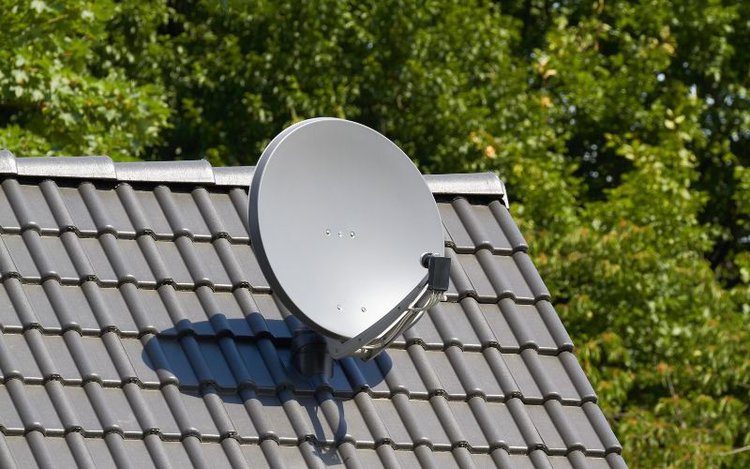 Satellite internet is great for those living in the countryside who don't have access to most internet providers.
It works by your router receiving a signal from the satellite dish, which transmits signals from a satellite in space. This satellite transfers data to and from the network provider.
This means that you don't have to worry about your home having a coaxial outlet or fiber optic cables. However you will need an ethernet port, so make sure your home has one before considering this solution.
While satellite internet used to be infamous for being slow, new technology has allowed it to be as fast, if not faster, than the traditional DSL internet.
Many modern satellite dishes can be set up yourself, so you don't have to have someone come and install them for you.
Watch the informative video below explaining how satellite internet works.
How Satellite Internet Works
Pros:
Some modern satellite dishes can be installed on your own.
The internet speed is getting faster as technology is advancing.
You don't need to fish any wires through your walls.
Cons:
The cable length limits your flexibility when deciding where to place your router.
How to set up Starlink satellite internet
5. Get an Unlimited Cellular Data Plan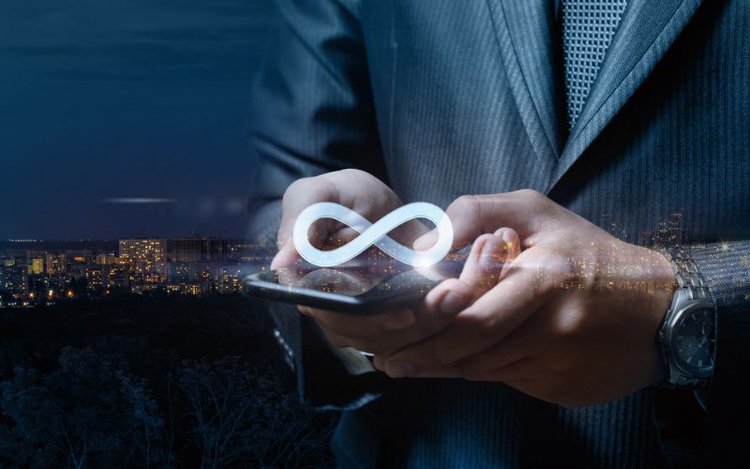 Do you wish you could have internet on your computer or smart TV without purchasing additional gadgets? Well, you're in luck!
You can get an unlimited data plan on your smartphone and use its hotspot to browse the internet on all your other devices.
You won't have to worry about running out of data or installing any wires or satellite dishes in your home.
Additionally, many phone providers will allow you to change your data plan while keeping the same number.
This option is portable and comes with no installation fees, but you will have to consider the different data plans on the market since some can be quite pricey.
Pros:
You don't need to buy a router box or cables.
It's portable, so your devices will have an internet signal anywhere.
Changing your phone's data plan is usually quite easy.
Cons:
The hotspot will quickly drain your phone's battery.
Your phone may begin to overheat if used as a hotspot for a long period, which could damage its battery.
The internet speed and stability may vary since it's reliant on signal strength.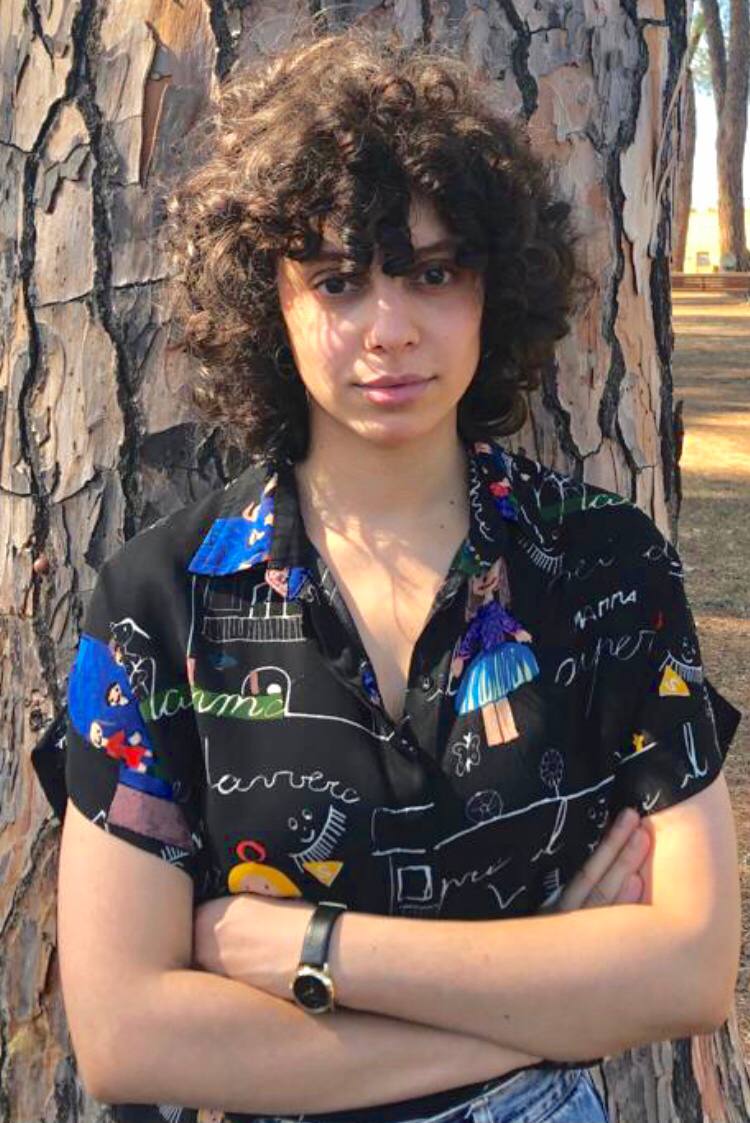 Yesenia Achlim is a technical copywriter and editor with a focus on AV equipment. She aims to break down complicated topics and make technology accessible, no matter your technical expertise. When she's not teaching you how to replace a projector lamp, you can find her reading and baking.