Your Roku TV has it all: endless content, an incredible picture resolution, and an OS that's easy to navigate. However, there's one thing you still haven't been able to figure out: How do you change your Roku TV's input?
You've scoured your TV's settings but can not find its input settings for the life of you. Not to mention, unlike other TV remotes, your Roku TV remote doesn't even have an input button!
To make matters worse, you have a couple of friends coming over later for an ultimate gaming night, so you need to figure out how to change your Roku TV's HDMI input to display your PS4 pronto.
Don't worry. It doesn't have to be this hard.
I'll walk you through how to change the HDMI input or set a default input on your onn. or TCL Roku TV.
No remote? No problem! I'll also teach you how to adjust your Roku TV's input without a remote!
Let's get started!
How to Change the Input on Your Roku TV
If you've connected an external device to your Roku TV, like a gaming console or DVD player, you must adjust its input to display said device.
A TV's input settings also allow you to switch between external devices without physically unplugging them.
Before following the instructions below, take a moment to make sure your external device is securely connected to a working port and is sufficiently powered.
Roku TVs have several HDMI ports, so check which port the device is connected to (e.g., HDMI 1, 2, etc.) so you can display it accordingly.
With a Remote
Unlike other smart TVs where you can simply change to any input, Roku TVs require you to set up the input before displaying it. This will also give you the option to name/rename said input, making it easier to navigate to the next time.
Step 1: Head to your Roku TV's Settings before opening the TV Inputs option.
Step 2: Next, click on the input you'd like to display on-screen, followed by Set up input.
Step 3: From here, you can either Rename or Remove said input.
Once you've set up your desired input, follow the steps outlined below to display it on-screen.
Step 4: Click your remote's Home key and head to the right of the screen.
Step 5: Find and select your desired input from the Home menu to display it.
Watch the video below demonstrating how to change your Roku TV's input.
Roku TV How To Change Input DVD, Blu Ray, HDMI, AV, Xbox, Playstation, Nintendo, Antenna, Cable Box
Without a Remote
Did your Roku TV remote get lost in a recent move or spontaneously break? No problem!
There are two Power buttons found on Roku TVs, both of which can be used to change the TV's input. Let's learn how to use these two Roku TV Power buttons!
Joystick Power Button
Many Roku TVs have a small joystick Power button that can be used to open and navigate the menu. This button's placement varies depending on the TV brand and model, but you'll likely find it right below the TV's logo or somewhere around its ports.
Step 1: Once you've located your TV's Power button, click it once.
Step 2: Now, you should see a quick settings menu on-screen. Move the joystick button up or down to adjust the highlight.
Step 3: When the input you want to display is highlighted, press the button to select it.
Standard Power Button
If your Roku TV doesn't have a joystick Power button, you can use its standard Power button to change the input instead! This Power button can also be found beneath the logo.
Step 1: Find and press the Power button once to launch the Quick menu.
Step 2: Then, press the Power button repeatedly to move the highlight to your desired input.
Step 3: Once your desired input is highlighted, long-press the Power button once more to select it. It's that easy!
Roku TVs: How Turn Off/On with Button on TV (No Remote Needed)
How to Set a Default Input on Your Roku TV
If your Roku TV's input resets every time you turn it on, consider settings a default input. Whichever input you choose as a default will automatically be displayed on-screen each time you turn your TV on.
You can choose to set your default input to cable (or live TV) or a certain HDMI input. This is particularly helpful if you frequently use your TV to watch the local evening news or play your XBOX, as you won't have to fuss with any TV settings to see your desired input.
Follow the steps below to set your Roku TV's default input.
Step 1: Navigate to the Home screen before clicking your remote's left arrow button to see the menu.
Step 2: Head to the Settings option.
Step 3: Scroll down and open System.
Step 4: Go to Power.
Step 5: Scroll down and head to Power On.
Step 6: From here, you can select the input you want to display upon startup.
ROKU TV power on input change
FAQ: Why Can't I Find the TV Input on My Roku?
While Roku TVs have input settings, other Roku devices (e.g. Roku Stick, Roku Express, Roku Ultra, etc.) do not.
These external Roku devices are connected to a TV, and while their OS is similar to that of a smart TV, they do not have the same settings TVs possess. In fact, you usually have to change your TV's settings to display these Roku devices on-screen.
Only Roku TVs (not Roku devices) have input settings and the option to switch between these inputs.
If your Roku device is connected to a TV, you'll need to adjust the TV's input to see other connected devices. If you're unsure how to do this, check out our articles on how to change the input on a Samsung, LG, and Scepter TV.
Wrapping Things Up
Changing your onn. or TCL Roku TV's HDMI input or setting a default input couldn't be easier!
Adjusting your TV's input will allow you to see connected external devices on-screen, so you can play your favorite video games or DVDs in a few simple steps.
You can also set a default input if you want a certain input to pop up on-screen every time you turn your TV on. You can remove or change this default input later if you wish.
Remember, you can not change your Roku device's input. Roku players are external devices connected to a TV and thus do not have input settings. Instead, you must change the TV's input if you want to display other connected devices.
What's your experience adjusting the HDMI input or setting a default input on an onn. or TCL Roku TV?
Let us know in the comments below!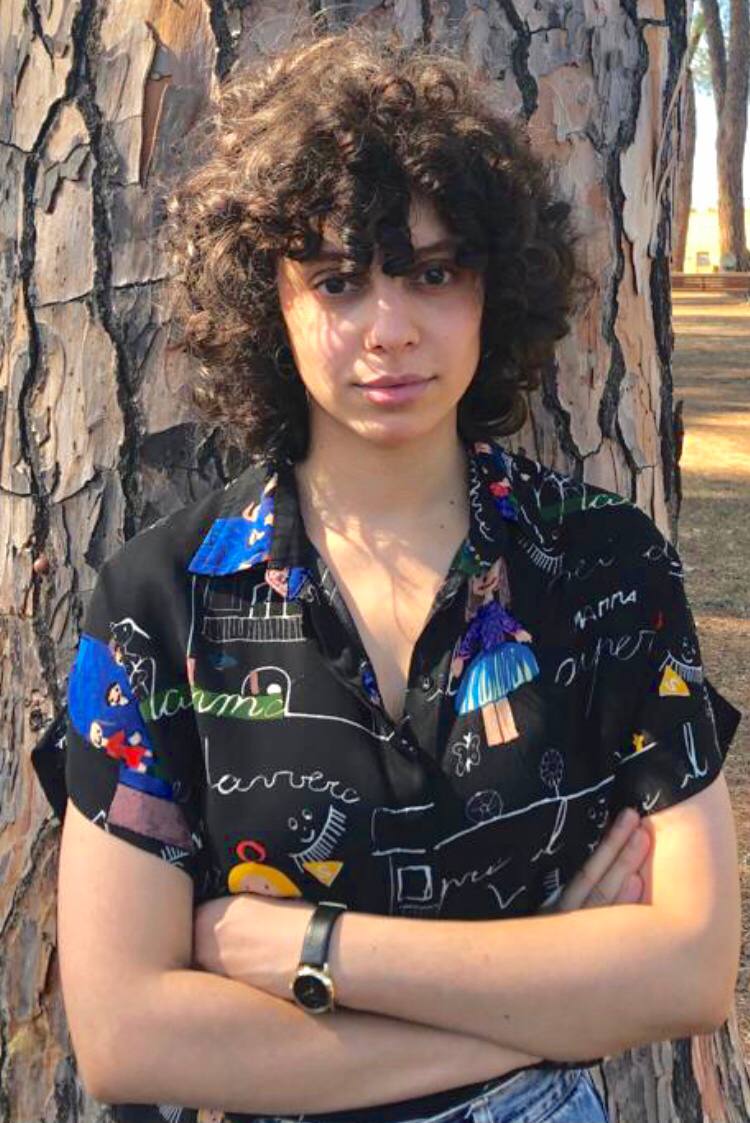 Yesenia Achlim is a technical copywriter and editor with a focus on AV equipment. She aims to break down complicated topics and make technology accessible, no matter your technical expertise. When she's not teaching you how to replace a projector lamp, you can find her reading and baking.