VGA is a very common type of video signal found in many projectors and computers. It stands for Video Graphics Array. VGA is a video-only signal, meaning no audio signal is transmitted through.
If you've ever tried connecting your old projector to a laptop or an old desktop, you've most likely come across a VGA cable.
Although considered slightly outdated compared to other technologies such as HDMI, it is still widely used to provide great signal strength. This cable carries an unconditional warranty and is made of high-quality materials.
A VGA cable is an important component in the setup among PC, projector, and TV users, and acts as a link between your computer and your monitor, laptop, or projector.
IBM unveiled the VGA cable in 1987 as an analog graphics array. The cable is based on the graphics standard and is incorporated in almost all personal computers that support the OS windows operating system.
A complete cable has connectors at both of its ends that are typically blue. It features three rows of 15 socket pins that facilitate the transmission and display of video signals.
Types of VGA Cables
There are numerous variants of VGA cables available on the market. However, VGA cables come in two main types: male and female connectors.
A male VGA connector has an upside-down trapezoid socket which features connections that stick out of the cable. There are three rows of five pins within the socket.
The connections recede, so as to allow the pins to completely enter the female socket. No connection metal is left exposed.
The male VGA connector usually features a blue-colored plug with two built-in bolts to secure the cable firmly to a female connector.
The bolts are designed in such a way as to allow tightening them using a free hand.
The other main type of VGA cable is the female connector. Female connectors have inward holes, allowing the male cable to connect perfectly.
Let's look at some of the variants of VGA cables available, including male connectors commonly referred to as "connector one," as well as others referred to as "second connectors."
The DB13W3 VGA cable is used as an interface for analog video.
It is a D-subminiature containing 10 standard signal pins in addition to 3 larger positions fitted with special high current pins. It is a male connector belonging to the group commonly referred to as "connector one."
When this VGA cable is used on the computer side for video signals, the larger positions with coaxial connectors are male, while the pins are usually female.
The larger positions with coaxial connectors carry the video signal and split it into three — green, blue, and red — while the standard signal pins are used to communicate with the monitor through three "sense" pins.
The standard VGA cable connects laptops, PC monitors, video projectors, and TVs. Its length varies between 3 and 6 feet and comes with aluminum foil shielding to help minimize crosstalk, protect against EMI/RFI, and suppress noise.
It has 16 colors and supports a resolution of 640 x 480 in graphic mode. It uses a resolution of 720 x 400 in text mode and has a refresh rate of 60 Hz.
Many monitors and LCD screens available on the market today use SVGA ports. The SVGA cable also carries analog video signals.
It is a high-quality cable that is generally used to support new high-resolution video cards. Unlike other low-grade cables, the SVGA cable faces no ghosting problems.
It supports a resolution of up to 800 x 600 with a palette of 16 million colors.
SVGA cables have dual ferrites that help to eliminate signal degradation and filter out any interference.
Some SVGA cables come with 3.5 mm mini stereo plugs on both ends of the cable. These allow you to transmit sound together with the picture once you plug it into your computer's audio jack.
SVGA cables are double-shielded, and thus meet UL2919 specifications.
However, the connected device will determine the number of colors you will get when using the SVGA cable.
VGA extension cables are typically used when your display device has a permanently fixed VGA cable that can not be disconnected.
VGA extension cables can also be used with breakout cables when looking to achieve longer runs. It allows extensions of up to 150 feet from a computer, laptop, or projector to a display.
VGA extension cables come in different designs: angled, standard, or panel mount for easy installation.
The VGA-to-RGBHV cable is used when you want to display HDTV content. The cable has five RCA-type connectors for inputs.
This cable carries horizontal and vertical sync signals separately through coaxial lines, reducing EMI noise.
VGA-to-RGBHV cables have a jacket made from flexible PVC, which makes it more durable.
It is available in lengths that range from 3 to 20 feet.
The VGA-to-RGB cable is designed to go with high-end PC monitors and front projectors.
It has three separate connectors for input and output that carry different signals: green, blue, and red.
White light is produced when these colors are mixed at their highest intensity. On the other hand, black color is produced when there is a low-intensity mixture.
Conclusion
Although VGA cables may be considered old-school by some people, many manufacturers still produce PC monitors, projectors, laptops, and TVs that come with this technology, making it a must-have. With a VGA cable connecting your devices, graphics can be displayed even before installing any drivers.
The Video Graphics Array cable has multiple uses in the electronic field. It functions as a connector in devices like televisions, laptops, monitors, and video cards by carrying analog video signals from one hardware device to another.
However, the VGA cable does not allow you to send copyright-protected content. This is because it does not support HDCP.
It is important to check the configuration of the sockets or ports to be used beforehand. For the traditional female configurations (with holes), you need a VGA cable where both ends are male (with pins) to complete a functional connection. The number of pins needs to match the number of rows as well.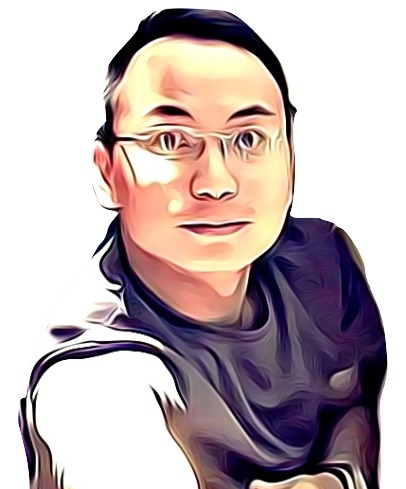 Vance is a dad, former software engineer, and tech lover. Knowing how a computer works becomes handy when he builds Pointer Clicker. His quest is to make tech more accessible for non-techie users. When not working with his team, you can find him caring for his son and gaming.