Video Graphics Array (VGA) is a widespread connector for video output from computers and laptops to TV screens or a projector, among other display devices. Unfortunately, not all display monitors have VGA ports, as some use RCA connections to transfer data. The reason why there is a need for VGA to RCA cables. However, a significant concern is, do the cables work?
YES, they work but with a minimal number of old devices. Using the cables also requires you to tweak with a few settings on your computer to output video signals to a separate screen or projector. A better alternative is to use commercially available VGA to RCA converters.
Is VGA to RCA possible?
A VGA to RCA connection is possible. You can either use a VGA to RCA converter or a VGA to RCA cable to establish the said connection. The downside is that the image quality will not be as good as it would have been on the primary VGA device.
Image quality disparity results from the difference in VGA and RCA technologies. Also, in a VGA to RCA connection, some picture filtering has to happen to create a stable picture on the screen; otherwise, the image would keep flickering.
Do VGA to RCA cables work?
There seems to be a lot of confusion on whether the cables work. The confusion arises from buyers not knowing the instances where the wires would work and where they would not work.
VGA to RCA cables work, but they work with particular types of graphics cards. For instance, they worked with a few NVidia desktops manufactured between 1997 to 2005. These desktop graphics cards have a setting to change the VGA port to work as an output.
VGA connections carry a variety of signals. Among them are the component YPbPr and composite video signals; both are also in RCA connections. However, the component and composite signals from a VGA type connection differ from the RCA composite and component type connections.
A VGA to RCA cable only acts as a signal breakout cable and does not make the signals compatible with RCA connections. Therefore, to make both signals similar, you need a converter to display the signals from your VGA device on your RCA monitor.
Consider buying the converter if you have to choose between purchasing a VGA to RCA cable or a VGA to RCA converter. Manufacturers produce the wires, even if they do not work with most displays, because people will buy them and then complain that they do not work.
How do VGA to RCA converters work?
VGA to RCA converters adjust the incoming VGA signals to match the TV's signal in terms of color and brightness. Cables only transmit such signals without conversion, often resulting in incompatibility issues.
A VGA to RCA converter also ensures that the incoming VGA image refresh rate (60 or 70 Hz) is modified to match the TV's 50 or 60 Hz image frame rate. Otherwise, there would be over scanning images resulting in a bigger picture than the actual TV screen.
Some converters also convert VGA signals to be compatible with various analog TV signal formats such as S-video, NTSC/PAL, and RGB + sync.
Which is the best VGA to RCA converter?
You have to dig deep into your pockets to get a good quality converter. The more a converter costs, the more functions it can perform, and the longer it can last
Please note that no matter what kind of converter you get, the image output quality on a secondary device will still be lower than that on a VGA device.
The few converters worth your money are:
What is needed to hook up VGA to an old TV (with RCA)
The supporting gadgets for connecting a VGA to an RCA converter come with the converter. You should ensure you have all the necessary equipment, which include:
A USB to AC connector
A male-to-male audio jack (3.5 mm)
VGA cable
Yellow composite video cable
Red and white audio lines (depends on converter type)
S-video capable converter also comes with the s-video cable.
How do you hook up a VGA to an old TV (with RCA)?
If your VGA graphics card supports signal conversion on the VGA output port, you can use a VGA to RCA cable. Do this by inserting the VGA male connector to the female VGA port on your VGA output device, e.g., a computer.
Then connect to the matching RCA input ports on your display device. Connect the cables depending on whether the RCA output port on your VGA to RCA cable is a composite video cable (single yellow) or RCA component cables (Red, Green, and Blue).
If your VGA graphics card cannot make the VGA and RCA signals compatible on its own, you will need a VGA to RCA converter. Setting up the converter is as easy as the steps below.
First, plug the VGA cable into the VGA INPUT port on the converter. Then insert the other free end of the VGA cable into the VGA port of your desktop or laptop.
After that, connect the USB cable to the converter's power port. Then insert the USB cable into a power adapter and connect it to a power source. Also, connect the yellow composite wire to its port on the converter.
Plug the other end of the yellow wire into your TV's composite video port. The port usually is on the back of your TV. After setting all these up, the image on your laptop screen should also be on your TV screen.
Why is the VGA to RCA converter not working?
If there is no image on your TV screen, you can do a few things to remedy the situation.
Toggle the NTSC/PAL switch on the converter. The region you stay in determines where the switch should rest. Click here to find out which NTSC/PAL setting is best for you.
If that is not the reason for your malfunction, double-check to ensure all connections are in their rightful ports. Give special attention to the VGA ports on the converter since some hybrid converters have both VGA input and output ports. The VGA cable should connect to VGA IN on the converter for this type of connection.
Also, ensure that you tighten the VGA's screws on both the converter and your VGA output device. It would provide a firm connection, therefore, working as intended.
Does the VGA to RCA connection transmit sound?
Unfortunately, VGA connections cannot carry sound signals. Hence, some converters have a 3.5mm audio jack next to the VGA input port to transfer sound.
To get a sound output on your old TV, you can use a male-to-male audio plug. Connect one pin end into your converter's 3.5mm audio port and the other into the laptop's audio port.
If the converter you have does not have an audio port, you can still use the male-to-male audio cable to transfer sound from the laptop to an audio device of your choice.
Converters with all three RCA ports (Red, White and yellow) still need the audio cable to get sound output from your VGA device into the converter. The converter then splits the mono audio signal into a dual left and right audio channel that outputs at white and red ports.
FAQs
Can I make a VGA to RCA cable?
You can make a VGA to RCA cable with a bit of soldering knowledge. The real question here is, would it work? Probably not since you will require a hardware encoder to make the VGA signal become RCA compatible.
Is VGA or Component better?
Although both are analog signals, VGA is better. VGA transmits visual signals in three red, green, and blue channels, thus having a more comprehensive color range. On the other hand, the Component cable combines all three visual signals into one line, resulting in slightly lesser image quality.
Final thoughts
A VGA to RCA connection can become handy when done correctly. Users should, however, consider VGA to VGA connections since they are less complicated and easy to establish. Also, they should prefer converters to cables since cables are more efficient and can perform a broader range of functions.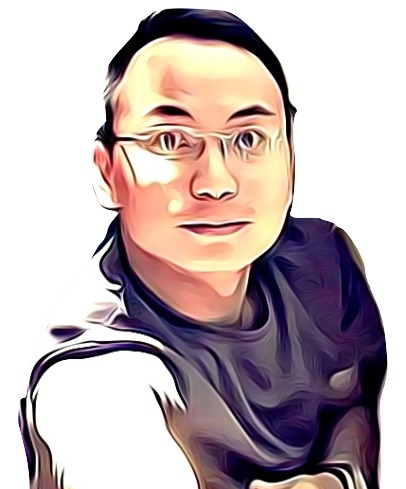 Vance is a dad, former software engineer, and tech lover. Knowing how a computer works becomes handy when he builds Pointer Clicker. His quest is to make tech more accessible for non-techie users. When not working with his team, you can find him caring for his son and gaming.