Picture this: you want to connect your PC to your monitor.
When you check your computer's ports, it only has VGA. But for your monitor, it only has a DVI port available.
So what do you do? The fastest option is to utilize the DVI port of your monitor by using an adapter that will connect the VGA port of your computer.
If this is a method you aren't familiar with, we'll be glad to walk you through the whole process of making this setup.
Do VGA-to-DVI Adapters Work?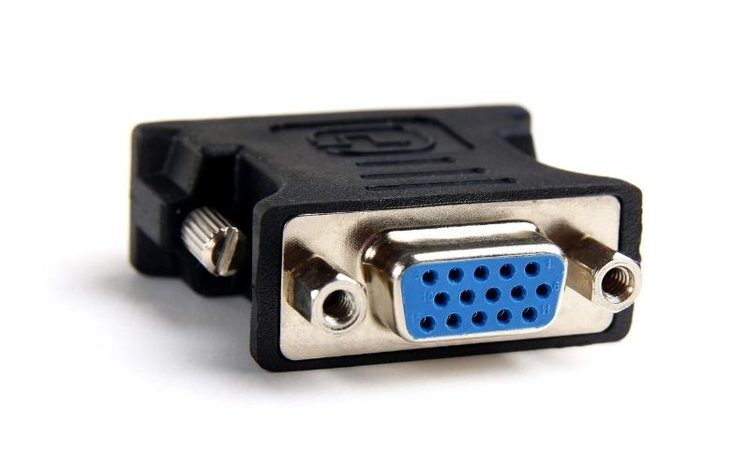 Yes, a VGA to DVI connection works and there are adapters that help facilitate this type of connection.
But before we move, let's first talk about how a VGA port and cable varies from a DVI port and cable.
VGA, also known as Video Graphics Array, has been around for several decades. It's a video connection that transmits analog signals from one source to another. A VGA port sends or receives these signals through a VGA cable.
And since it only sends video signals, you have to use another cable and a set of speakers to run audio.
This is why there's always a set of speakers and a 3.5mm audio cable connected to your computer whenever you play something using a VGA connection.
On the other hand, DVI continues to be a relatively popular connectivity method today because it uses digital signals just like HDMI.
It can also carry analog signals, which, unfortunately, HDMI can't do. This is another reason why a VGA-to-DVI adapter will work because DVI can read analog signals coming from the VGA port.
Despite being similar in this area, there is no way for a DVI port to read a VGA signal and vice versa directly. So if you have a VGA port sending out signals, you'll need a third-party accessory to convert the analog signal to a digital one (a signal DVI can read).
This is where a VGA-to-DVI adapter will be used.
How Do I Connect a VGA Computer to a DVI Monitor?
There are many types of VGA-to-DVI adapters, but all of them will have a similar process of connecting a VGA computer to a DVI monitor.
This is usually how it's done:
Turn off both devices.
Connect one end of the VGA cable to the VGA port of the adapter . You can tighten the connection by twisting the screws at the side of the VGA cable.
Connect the free end of the VGA cable to the VGA output port at the back of your system unit.
Connect one end of the DVI cable to the DVI port of the adapter.
Then connect the other end of the cable to your monitor's DVI input port.
Turn on your computer and monitor. The monitor should be able to show the wallpaper of your computer.
Tip: If the monitor isn't read, you can check the Display Settings and make sure that the connected monitor is read by your computer.
Take note that the DVI and VGA cables are often not included with the adapters.
2 High Quality VGA-to-DVI Adapters
We mentioned a while ago that there are a lot of VGA-to-DVI adapters. You might find it difficult to choose which one is better.
To add to that, you need to check with your DVI port if it's a DVI-I or a DVI-D. A DVI-I port will have more holes than a DVI-D port.
But we already chose the top two that we believe give the best performance and bang for your buck.
1. StarTech.com DVI-I to VGA Adapter
Sale
Last update on 2023-03-31 / Affiliate links / Images from Amazon Product Advertising API.
The StarTech.com DVI-I to VGA cable adapter is one of the most popular adapters for VGA and DVI.
We know, the name of the product says 'DVI to VGA', but according to the specs, it is used for a VGA to DVI-I connection. Just make sure to purchase the variant that says 'DVI Male to VGA Female'.
Aside from the fact that StarTech.com has made a name for itself in the computer industry, they also use materials that give a high-quality performance. And honestly, that's already half the battle when it comes to computer accessories.
Take note, however, that this adapter is only compatible with DVI-I ports. Other DVI port types can't use this adapter when connecting with VGA.
Nonetheless, this adapter is a quick and easy plug-and-play model. All you have to do is plug a VGA cable to one end and connect the DVI end to your monitor.
Even if you have no idea how to connect these two ports, the design of this adapter makes it very straightforward to use.
The StarTech.com DVI-I to VGA adapter comes with several variations too. You can pick one with a female VGA port or a male VGA port.
You can choose the variations here .
2. Cable Matters VGA to DVI-I Cable
Last update on 2023-03-31 / Affiliate links / Images from Amazon Product Advertising API.
Cable Matters, a popular brand for computer accessories, also has a VGA to DVI adapter. This adapter is bidirectional allowing you to connect from a DVI-I port to a VGA monitor or device.
The Cable Matters VGA to DVI-I adapter lets you connect with screens that have up to 1080p resolution. It's an easy plug-and-play solution.
What's unique about this adapter is its design. Compared to other adapters, Cable Matters' design is sleeker and more modern to look at. It comes with a completely black wire and heads and gold-plated connectors.
The design also has both male connectors so you can easily tighten the connectors to the ports found on your laptop, monitor, or projector.
Overall, the Cable Matters adapter is a complete package with bi-directional capability and sleek design.
Conclusion
In summary, you can still make a connection between a VGA port and a DVI port. All you need is a VGA-to-DVI adapter, a VGA cable, and a DVI cable.
There are many adapter models, but the best one is the one that uses high-quality materials and has the right length that would connect your computer to the TV.
We hope that this helps!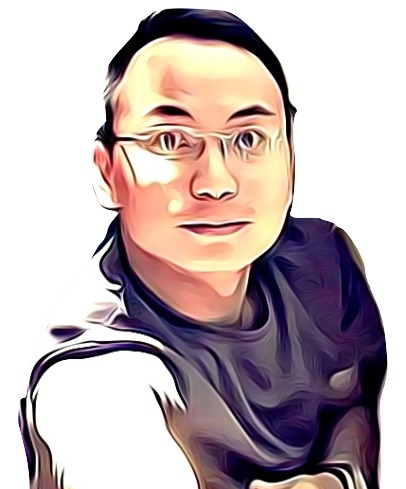 Vance is a dad, former software engineer, and tech lover. Knowing how a computer works becomes handy when he builds Pointer Clicker. His quest is to make tech more accessible for non-techie users. When not working with his team, you can find him caring for his son and gaming.