With modern smart televisions becoming "smarter" and more capable than their primitive predecessors, doubts about smart TV devices that plug into your TV continually arise.
After all, what purpose do they serve when the built-in TV OS takes care of a typical user's online streaming requirements? In fact, calling Apple TV "redundant" wouldn't be an incorrect adjective to use with a smart TV in sight.
Besides the extra money you spend on a smart TV stick or box, the added clutter also tags along—streaming hardware, remote control, etc.
But then some don't think standalone streaming devices are going out of fashion, particularly those that offer unique features and content.
The Apple TV box, for instance, brings a few different things to the screen that your run-of-the-mill smart TV may not be able to provide. Or is that your regular Apple fan speaking?
If you're an Apple TV box user or considering buying one for your home entertainment requirements, this write-up is for you. Maybe the Apple TV box is correct for you, or it is not. You'll definitely find out.
Do I Need an Apple TV Box If I Have a Smart TV?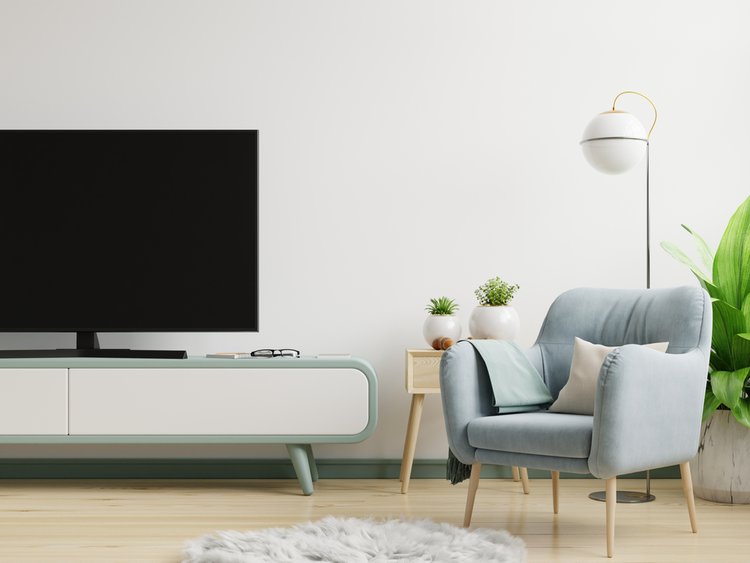 No, you do not "need" an Apple TV box with a smart TV already in tow.
Apple has teamed up with several major TV manufacturers (Sony, LG, Samsung, Vizio, etc.) to integrate many of Apple TV's marquee features–like iTunes, AirPlay, and HomeKit–into proprietary TV OSes.
Then there's the Apple TV app itself, which you can now install on non-Apple devices or without the Apple TV box. (More on that later.)
Should You Get an Apple TV Box for a Smart TV?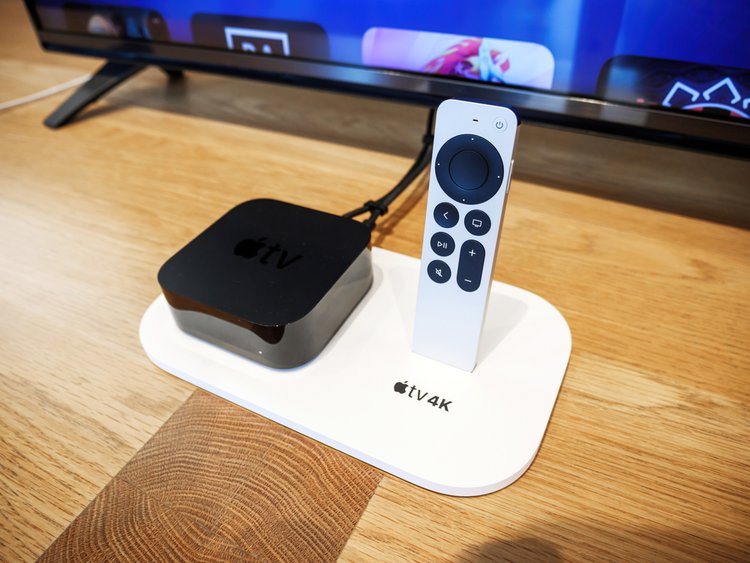 The Apple TV box is no longer "needed" to use the Apple TV app.
But Apple is too smart not to realize that its streaming business will be hurt by making the Apple TV box non-exclusive.
The reality is by making its Apple TV app available on several non-Apple operating systems, it has opened the floodgates for new subscribers who were earlier restricted by the exclusivity.
Talking about how the move has impacted the Apple TV hardware business, only time will tell. But the Apple TV box will likely pass the test, considering how capable and efficient the Apple TV streaming device is over its peers and smart TV OSes.
At the end of the day, to buy or not to buy the Apple streaming box is for you to decide. But we'll like to chip in with our thoughts and help you make the call.
The following are some of the reasons we believe the Apple TV Box has still not lost its sheen, and you may concur too:
Processing Power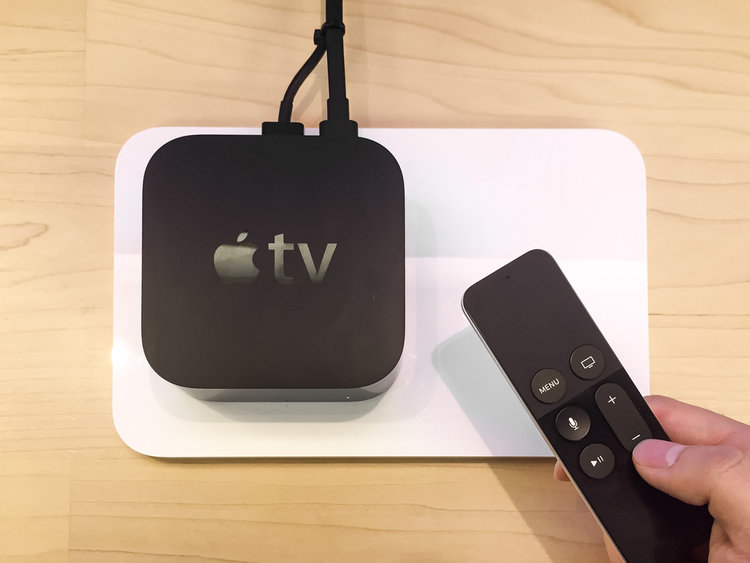 If your TV OS feels slow and sluggish, it's not just how it's designed but also the lackluster chip running the show.
A significant issue with most smart TVs has been the processing capabilities of their chipsets.
Even the most high-end 4K TVs may not be comparable to the sheer processing power of a mid-range smartphone.
The slowdown concerns with smart TVs become more apparent when launching third-party apps, such as the Apple TV+ application.
As a result, smart TVs are not as capable of supporting immersive audio and video technologies (4K HDR, Dolby Atmos, Dolby Vision, etc.) as the Apple TV box.
The 2021 Apple TV 4K device is equipped with the A12 Bionic processor. It's the same chip used in the iPhone XS (Max), iPhone XR, iPad Mini (5th-gen), iPad Air (3rd-gen), iPad (8th-gen), etc.
If you've used those devices, you would know how capable the A12 processor is.
Long story short, you're guaranteed smooth and snappy scrolling and navigation with the Apple TV box.
User Interface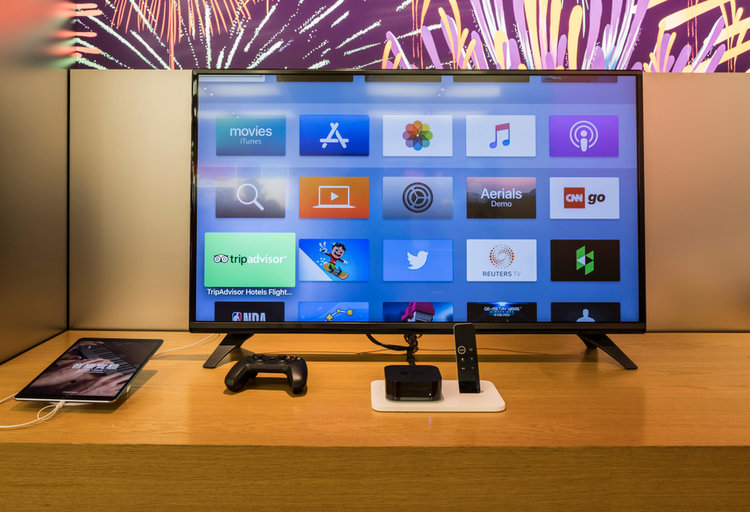 Although many smart TVs are trying their best to mimic the slick look and seamless user experience of the Apple TV OS, none of them have had real success.
(Not to mention, no brand would want to get sued by Apple for blatantly copying the latter's UI design. Therefore, your smart TV OS will never emulate tvOS, if that matters to you.)
To comment on original smart TV OSes, they are certainly not awe-inspiring.
Smart TV operating systems let you download your favorite apps and stream movies, but that is pretty much all.
Clunky smart TV UIs are at times the only reason a lot of people end up buying an Apple TV box or another streaming device.
OS Updates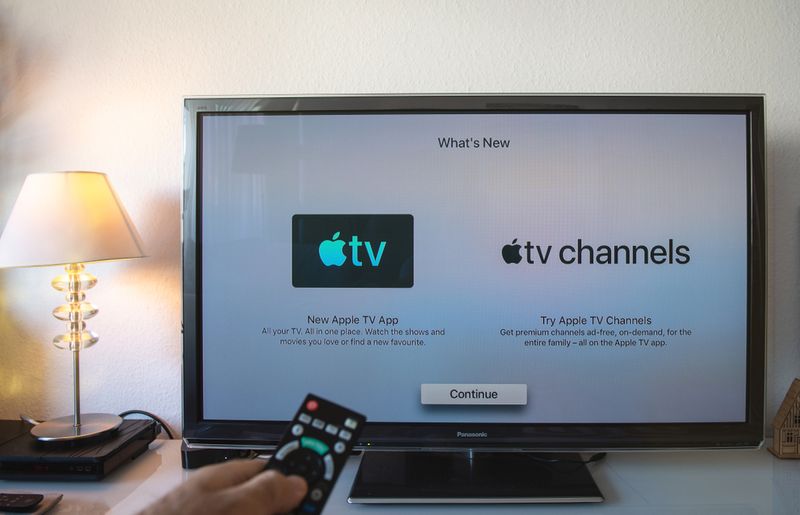 Smart TV OSes don't get updated anywhere close to the frequency with which Apple TV or tvOS gets updated. And there's a reason why TV manufacturers don't care: money.
On the other hand, Apple not just sells hardware but also software. It is, therefore, in its best interest to continually update its software so that the apps work the way they should or remain relevant.
Television manufacturers make all the dough they can make off of you by selling the TV. Updating its OS or improving the experience is an added expenditure of time and resources with no return in sight.
Doing so may help them in the long run, or people would be more likely to buy their newest TVs or products in the future based on their wonderful experience. But most companies don't have that kind of foresight.
Some TVs, particularly the more premium models, may get a software update or two. But those won't be prompt or truly value-adding.
Seamless Communication Between Devices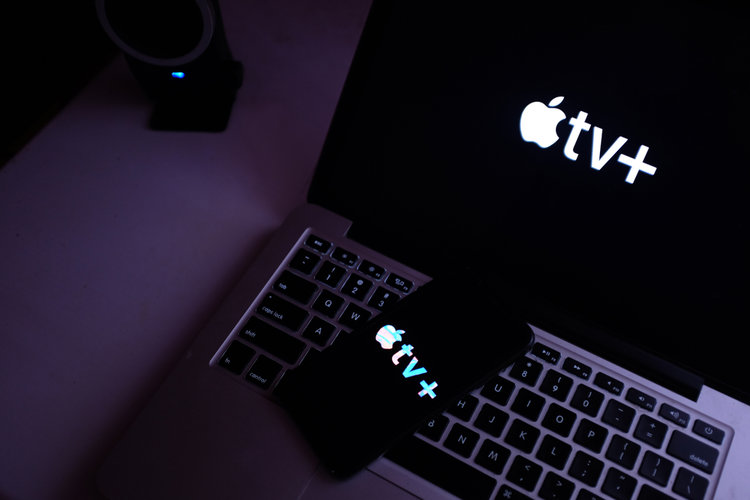 The Apple TV OS transcends mere functionality. And you'll appreciate that more if you use an iPhone, iPad, and other Apple devices.
For instance, you can effortlessly cast a movie/show or music from your iPhone or iPad to your Apple TV.
It also becomes a lot easier to pair your Apple smart speaker, such as the HomePod, with your television and use it as the TV's speakers. And if you have multiple Apple speakers, you can create a capable surround sound setup.
As of May 2021, HomePod speakers support ARC (audio return channel) for a virtual Dolby Atmos soundstage. (Kindly note that the HomePod supports Dolby Atmos if paired with the Apple TV 4K.)
Apple TV box also lets you use your AirPods for private listening sessions.
Long-press the Play key on the Apple TV remote to enable the option. Then, connect your wireless earphones to your Apple TV by selecting the option in the subsequent drop-down menu.
Here is a video demonstrating the same:
How to Connect AirPods to Apple TV (2 Simple Ways)
In short, if you have quite a few Apple products in the house and are looking to set up some kind of a smart home entertainment center, you'll need an Apple TV box.
Privacy Protection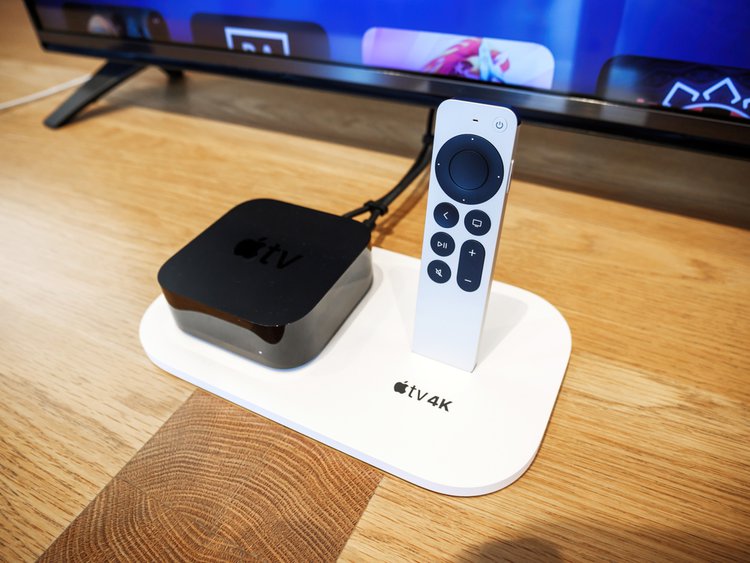 No technology company can claim to provide foolproof security to their customers. But few companies come close, and one of them is Apple.
One of the biggest reasons people flock to iPhones is the latter's stringent security measures. And Apple's trademark privacy protection prowess applies to its 4K streaming box too.
Although many TV manufacturers do their best to protect user data, a few are pretty reckless with how they safeguard and manage consumer information.
If you're particular about preventing non-authorized parties from snooping on your data, you'll seek peace in Apple TV hardware.
Unlike most smart TV operating systems, Apple will seek your permission before purveying your data to third parties or transmitting them to their own servers.
Ports and Interfaces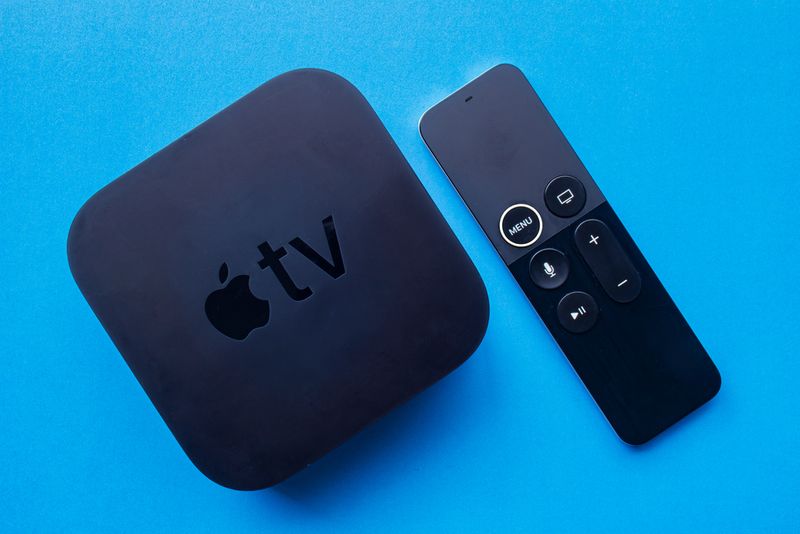 The 2021 Apple TV 4K supports Wi-Fi 6 and HDMI 2.1. Wi-Fi 6 (802.11ax) is the latest wireless internet standard.
Similarly, HDMI 2.1 is the most advanced HDMI standard, which paves the way for 4K streaming at 60 FPS.
Your smart TV is likely not to sport an HDMI 2.1 port if it's a few years old or not the most premium model in its line-up.
HDMI 2.1 is missing on even some of the latest 4K TVs.
Others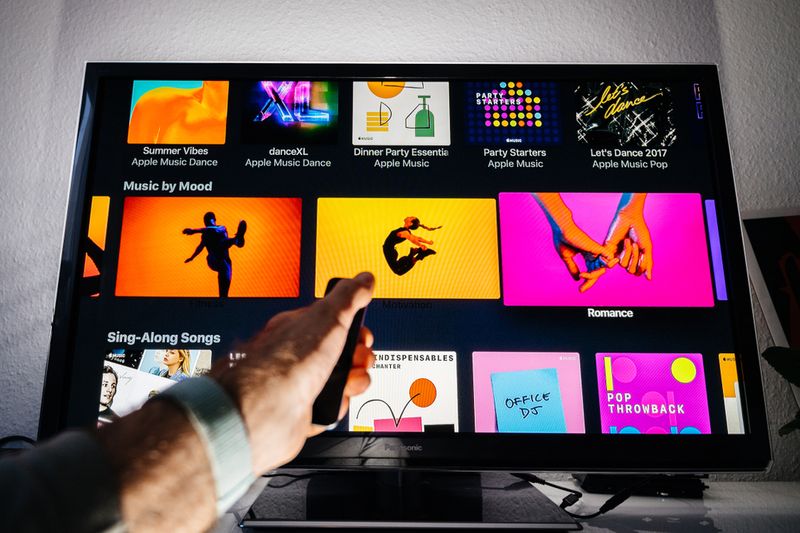 Besides the above, here are a few minor albeit essential attributes that may set an Apple TV box apart from your smart TV OS experience:
No app functionality issues: Apps are guaranteed to work as the developer intended on an Apple TV box and most other streaming hardware. Some native smart TV apps may not work due to technical problems or geographical reasons. And because TVs don't get updated as often, you are stuck with the non-functioning app like the dead pixel on an OLED panel.
Multi-user experience: Similar to some streaming apps, Apple TV lets you create separate viewer profiles for different members in the house so that your home page recommendations aren't based on what your spouse or kids consume. Smart TV OSes usually don't offer that provision.
Apple TV remote: It's hard to sell a remote as a marquee feature, but the Apple TV remote is unique. It makes scrolling easy, returning to the home page, etc. Siri support makes it easier to find content. Not to mention, it's pretty sleek and well-built, typical of an Apple product.
Storage: The Apple TV box comes in 32GB and 64GB storage capacities. The average smart TV usually has less than half of Apple TV's base storage. The greater space lets you store more apps and games on the device.
Portable: The Apple TV box and similar streaming devices can be carried around. Even if you're on vacation, you can plug it into the hotel room TV, provided there's speedy, reliable Wi-Fi. And because there's more storage space, your favorite apps tag along.
Kindly note that the Apple TV box offers the above features for a premium.
If you find none of those above features necessary or handy, spending a few hundred dollars on an Apple TV is not financially shrewd.
Do You Need Chromecast, Roku, or Fire TV With a Smart TV?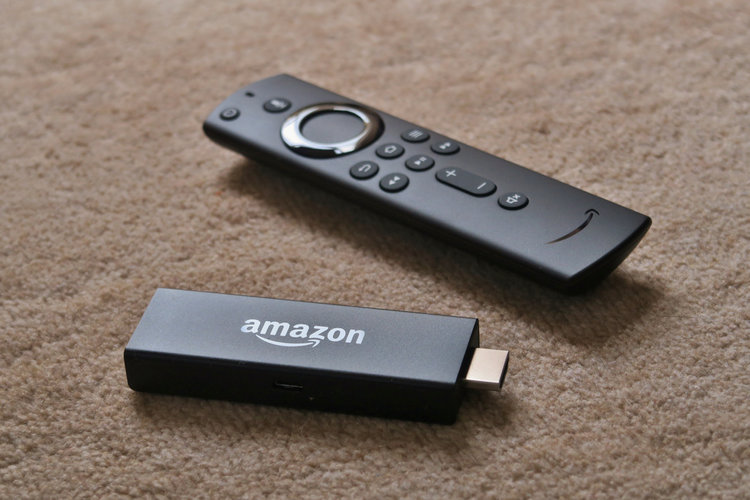 Like how you don't need an Apple TV box with a smart TV, you also don't need a Chromecast, Roku, or Fire TV when you already have a smart television.
But because those streaming sticks are likely to bring unique features or functionalities to the table, having them on the side can be handy or required, mainly for many reasons mentioned above.
Google and Amazon have their digital walled gardens too.
If you're part of the Google ecosystem, for instance, a Chromecast would provide you more value than any smart TV OS can provide. Your Pixel smartphones or Chrome OS computers will communicate seamlessly with your TV.
Similarly, if you are a Prime Video fanatic, Amazon's Fire Stick will provide you with the best Prime Video experience of all smart TV operating systems and streaming sticks.
And the above are only some of the various other reasons you might want a streaming stick with a smart TV.
Do All Smart TVs Have Apple TV?
Yes, pretty much all smart TVs have the Apple TV app, which encompasses the popular TV OSes and the obscure ones.
Not very long ago, you needed the Apple TV box to consume Apple TV+ content. That isn't the case anymore.
Here are some of the TV OSes that let you install the Apple TV application:
Android TV
Google TV
Fire TV
Roku TV
Your TV is likely to sport either one of the above three OSes.
You can even download the Apple TV app on gaming consoles, such as the PlayStation (4 and 5) and Xbox (One, Series X, and S).
If you're not sure how to get the Apple TV application on your non-Apple TV, here is a video that shows you how:
Note: Some Apple-unique features may or may not work on your Android, Fire TV, or another platform. Check for compatibility before committing.
How Does Apple TV (App) Work on a Smart TV?
The Apple TV app works on a smart TV like any other application.
If the app is not preinstalled, download it from the TV's app store. You may then log in to the app with your Apple ID.
You may start watching content right after logging in with an Apple TV subscription.
FAQs
Is Apple TV available on Android?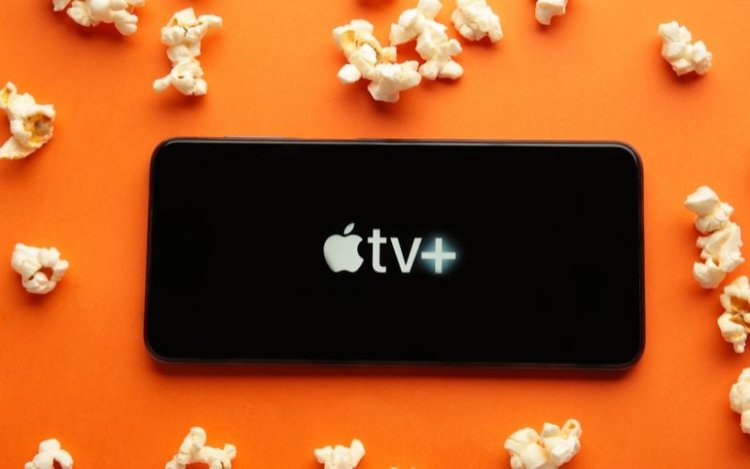 Unfortunately, the Apple TV app isn't officially available on Android.
The app is also not available on Windows or Chrome OS, except you choose to play the browser version of the streaming service.
You can access Apple TV on your Android phone's browser, but that would be a disjointed experience.
Not to mention, you'll need an Apple ID to sign in as always and a paid subscription.
Conclusion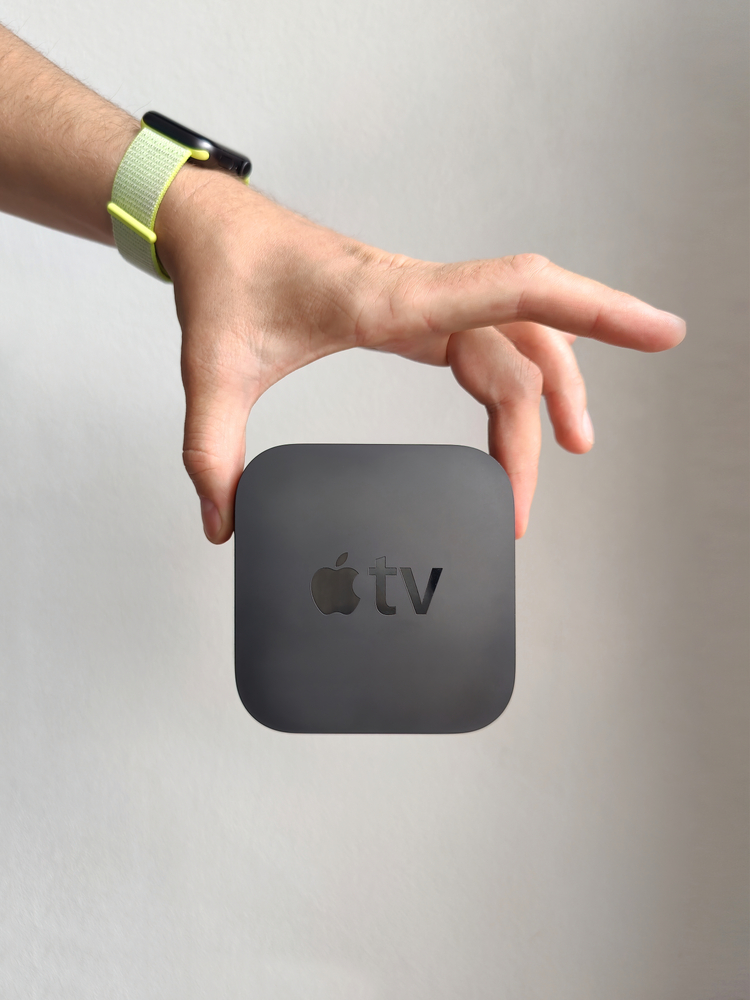 Gone are those days when you needed an Apple TV box to stream content from your iPhone, iPad, or Mac to your TV.
As mentioned earlier, many TV brands now come with the Apple TV app as standard. If it's not installed by default, you can easily install it from the TV's app store.
But the Apple TV box is not just about the app. It's a lot more than that, as elaborated above.
The Apple streaming hardware is almost a must-have if you're already into the Apple ecosystem.
Even if you're not an existing Apple customer, the Apple TV box's performance and overall experience far outperforms any smart TV OS you can think of.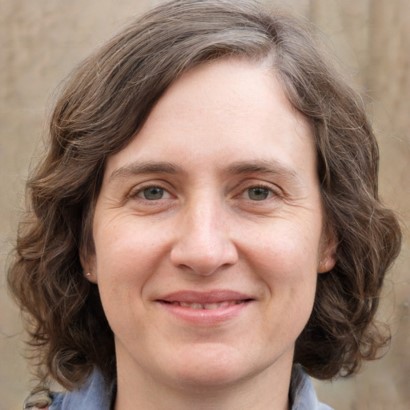 Catherine Tramell has been covering technology as a freelance writer for over a decade. She has been writing for Pointer Clicker for over a year, further expanding her expertise as a tech columnist. Catherine likes spending time with her family and friends and her pastimes are reading books and news articles.