Wanting to make a space your own is normal, but it can be challenging to do if you're leasing your space.
Even something such as mounting a TV can make many tenants hesitate. Look, no one wants to lose their deposit!
And the last thing you want is to get in an argument with your landlord or landlady.
Luckily, there are many apartment-friendly ways to personalize a rented space, starting with mounting your TV.
Yes! We're starting with one of the biggest questions tenants have: Do apartments allow TV mounts?
To give a brief answer, it depends on the type of TV mount you're planning to use. If you're thinking about drilling holes into your walls to mount your TV, don't go through with it!
Sure, you can probably get away with that for a few months or even a few years, but having to cover up those holes when it's time to move out will be a pain in the neck.
So what can you do? What are ways to mount your TV without causing any issue with the landlord?
Sit back and enjoy the read!
Why Bother Mounting a TV In Your Apartment?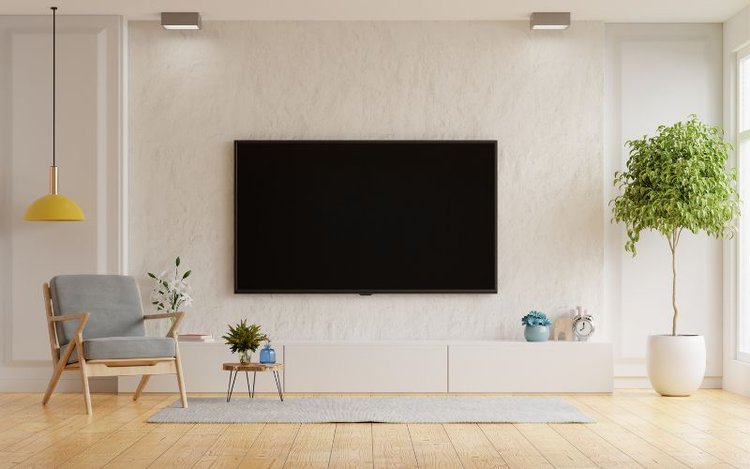 We know wall-mounted TVs are not allowed, so why do it anyway?
Because apartments nowadays are small. Imagine having a complete entertainment set-up inside a 200-square-foot apartment.
Unless you are willing to live in a cramped entertainment space, you will want to look for alternative ways to make the most out of your space.
You can probably make do with a small TV, but what about your living room? Your dining table?
Choosing to mount your TV on a console can eat up the space in your already tiny apartment. You might not even be able to have a full living room set because of it.
You need to be as smart as possible when it comes to managing your space in a small apartment, and a mounted TV is one of the best ways to do that.
It frees up space that you can use for extra storage or have a comfortable dining/lounging area. Plus, who doesn't want those sleek, luxurious, hotel-ey vibes after a long day at work?
Do Apartments Allow TV Mounts?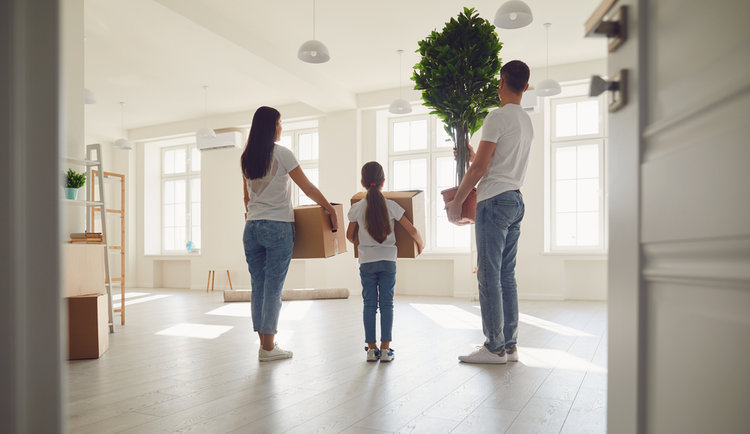 No, most apartments don't allow TV mounts.
But it really depends on the landlord and the type of mount you're planning on using.
Some landlords don't want to deal with hole-y dry walls when ex-tenants move out. In addition to being expensive to fix, it also devalues their properties.
That said, some landlords do allow their tenants to mount their TVs as long as they promise to foot the bill for the repairs when they move out.
So make sure to read your contract and speak to your landlord before making any holes in the wall.
Things to Consider Before Mounting Your TV to Your Wall
Let's say your landlord has given you the green light to put a wall mount. Is it really the right move?
Yes, you want to be smart about your limited living space. But should you push through with the wall-mounted TV?
Here are some things to consider before you start drilling holes into your living room walls:
Are Your Walls Strong Enough?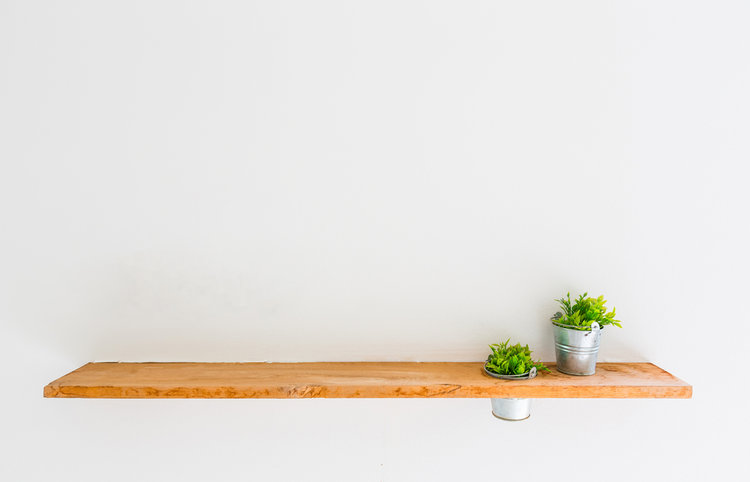 It's not uncommon to notice weaker walls inside apartments. This is a characteristic that is quite normal for large homes that were converted into smaller living spaces.
So, before you start drilling holes and propping up TVs, ask your landlord if they know anything about what the walls are made of.
If your landlord isn't sure about the conditions of their walls, try asking if it would be alright to call in professionals to check.
How Thin are Your Walls?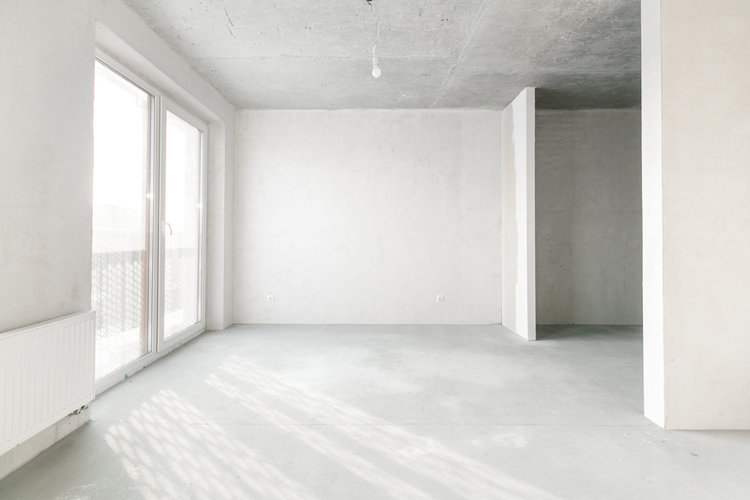 This one is not about the durability of your walls. Rather, we're talking about how much a mounted TV will bother your neighbors.
Hearing some noise from one's neighbors is common, but check if having your TV mounted on the wall will be too loud for your neighbors and annoy them.
You can also opt to use home speakers and install them farther away from the walls, so you don't have to worry about making too much noise during movie nights.
Do You Have a Backup Plan Just In Case the Installation Goes Wrong?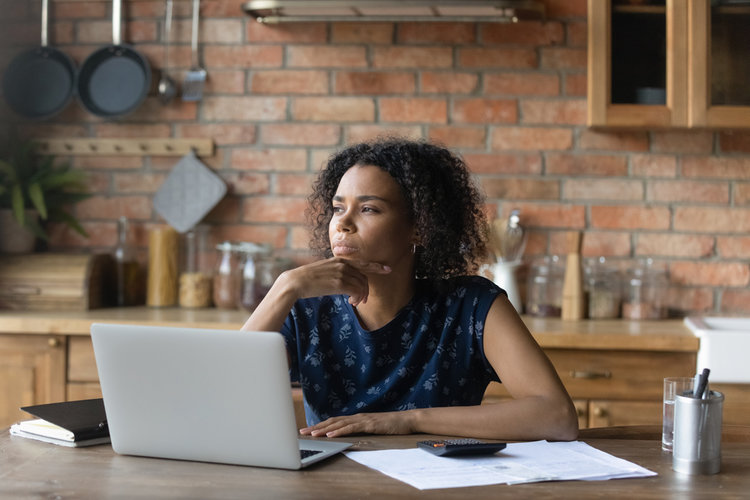 Accidents can happen during installations, especially if you're planning on DIY-ing your wall-mounted TV.
In the event that things go wrong in the middle of installation, will you be able to afford to repair the wall?
You should carefully consider this before you start drilling any holes.
In the Worst-Case Scenario, Can You Afford to Fix the Whole Wall?
Let's say you have the TV mounted on the wall. Then, one day, the TV falls off and rips off a huge chunk of cement from the wall.
You call up a carpenter and they tell you that they can't just patch it up with drywall, and you'll have to replace the whole thing. Will you have the funds to do that?
We're not sharing these to discourage you from mounting your TV. We only want you to be aware of the possible risks of installing a wall-mounted TV in an apartment complex.
7 Apartment and Renter-Friendly TV Mount Options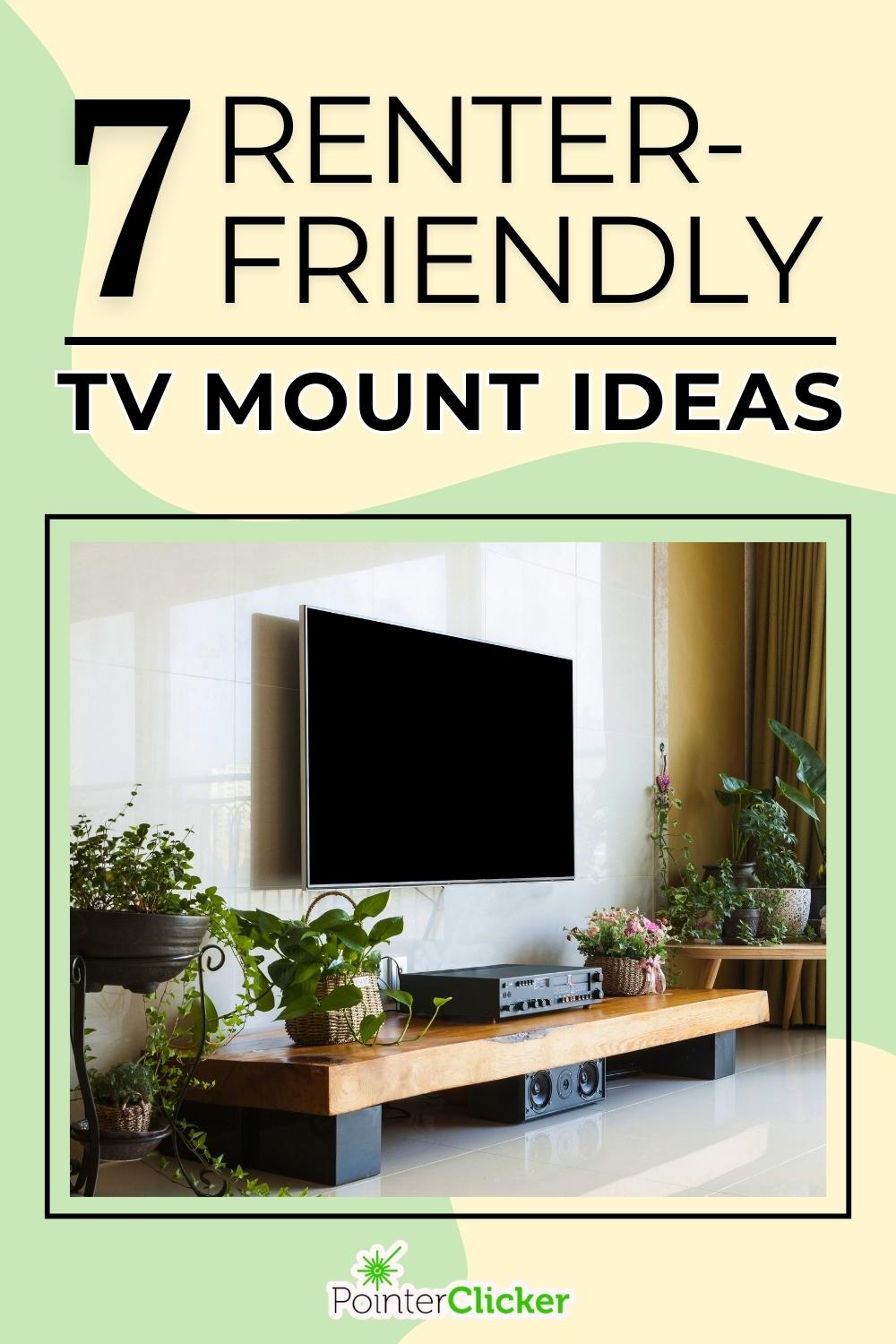 Finding the perfect spot for your TV in a rental or in an apartment can be tricky.
You don't want to damage the walls or violate your lease agreement.
Thankfully, there are several smart and easy-to-install mounting options that are perfect for renters.
These solutions are not just practical, but also ensure a neat and personalized feel to your space.
Want to avoid damage as much as possible? Not to worry, here are a few apartment-friendly TV wall mounts!
1. Floor Stands
A TV floor stand is a perfect choice if you're not keen on hanging your TV on a wall.
These stands are tough, easy to tweak, and can help you get your TV at just the right height for comfortable viewing.
Plus, lots of them have extra shelves built right in, which means you score some bonus storage space without eating up too much room.
And you know what's even cooler? Some TV floor stands come with wheels, so you can smoothly roll your TV from room to room.
Check out this cool floor stand design that can make your TV look just like a piece of art. Take the VIVO Tripod TV Stand , for example. Plop your TV on top of this groovy stand, and you've got yourself an instant artsy vibe in the room.
Easel Tripod TV Stand from VIVO:
STAND-TV65A Black Easel Stand for 45" to 65" TVs by VIVO
2. TV Stands & Media Units
When it comes to dressing up a room with a TV, I usually stick to the usual TV stands or media units.
Choosing the ideal design and color for your TV stand can truly enhance the overall look of your interior space. If you're a fan of that modern, clean-cut look, check out this cool TV stand from Walker Edison .
And if you have a thing for wooden interiors? – This Modway TV Stand might be just the thing for your space.
3. Corner Stands
Now, I'm not really a fan of corner stands. They kind of throw off the balance of the room, you know? – But they do have their uses, so I'm gonna mention them anyway.
Corner stands are fantastic if you're tight on space.
But for those movie marathons?
Not so much. I mean, who wants to cuddle up on the sofa or in bed facing a corner? – It just doesn't feel right to me.
But hey, if you're using your TV more as decoration, then corner stands could work for you. Check out this farmhouse-style wooden TV stand from Walker Edison or this modern TV stand with an electric fireplace from Ameriwood Home.
Or if you're more about that minimalist life, this 2-Shelf Corner TV Stand , also from Walker Edison, could be a perfect fit.
4. Desk Mounts & Adjustable Arms
Another way to mount your TV is to use a desk mount with an adjustable arm.
You won't need to drill or damage the wall, and you can move your TV up, down, or side to side.
Just keep in mind that most desk mounts only hold up to 32-inch TVs, so finding one for a bigger, heavier TV might be a bit tricky.
Two notable products are the NB North Bayou Monitor Arm and the VIVO Ultra Wide Screen TV Desk Mount .
The North Bayou arm can hold a TV up to 40 inches and 33 lbs, while the VIVO mount can support TVs up to 55 inches and 44 lbs.
TV Desk Mount with Articulating Arm from VIVO:
STAND-V155M Articulating Arm Single TV Desk Mount by VIVO
5. Adhesive Wall Mounts
Using strong adhesive tapes to hang your TV isn't necessarily the safest approach, so it's best to seek expert advice before proceeding with this method.
To start, take precise measurements of the area on your TV's back that you plan to attach to the wall, and use a pen to mark it.
Make sure to level it out so your TV doesn't tilt aside when everything is all done.
Then, to make sure the adhesive tapes will work at their best, we need to clean both the back surface of your TV and the wall where the TV will be mounted.
Once everything is clean, apply the adhesive tapes to the outlined region on your TV. The final step is to press your TV against the taped area gently.
A typical 40-inch TV weighs around 15 to 25 pounds, so it's crucial to find heavy-duty duct tape that can safely support your TV on the wall.
Gorilla Mounting Tape boasts that it can handle up to 60 lbs, which is a good option to consider if you're thinking about using this approach.
Remember, safety first – proceed with caution during every step of this process.
6. Ceiling Mounts
If your landlord isn't keen on you putting your TV on the wall but is open to ceiling options, then a ceiling mount could be your solution.
Be sure to measure your TV before buying a mount to ensure it can handle your TV's size and weight.
Standard ceiling mounts, like the one from WALI , are perfect for most homes. They come with features like tilt, rotate, and swivel, and can accommodate TVs up to 65 inches.
For a sleek, modern look, consider the VIVO Electric Ceiling TV Mount . It's perfect if you want to hide your TV when it's not in use.
Electric Ceiling TV Mount From VIVO:
MOUNT-E-FD70 Electric flip down ceiling TV mount by VIVO
7. No-stud Wall Mounts
If your landlord doesn't allow drilling into walls, no-stud wall mounts are a fantastic option.
Unlike traditional wall mounts that require drilling into wall studs, no-stud mounts don't cause significant damage to rental property.
Plus, it's easier to repair the small nail holes from no-stud mounts when you're moving out than the larger drilling holes.
This makes them a perfect solution for renters.
Many no-stud wall mounts come with soft backings so that they don't dent your walls over time, like the AENTGIU Studless Wall Mount which has a foam backing and it fits 26" to 55" screens with VESA 100×100 mm to 600x400mm mounting holes.
AENTGIU Studless Wall Mount Review Video:
Studless Drywall TV Mount for 26-55 inch TVs REVIEW!!! THIS IS CRAZY!!!
Conclusion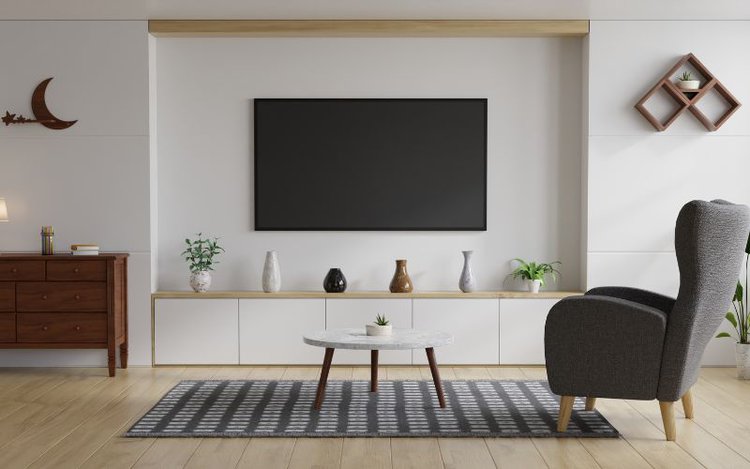 Whether or not you'll be allowed to mount your TV to the wall will really depend on the agreement you've made with your landlord.
While it's common for most apartment buildings and apartment complexes to prohibit tenants from drilling holes into the walls, you can try to convince your landlord to make an exception.
You can come to an agreement that you will foot the bill for the repairs and that you don't get a gigantic TV.
In case your landlord doesn't budge, there are tenant-friendly ways that you can mount your TV to the walls to save space and avoid as much damage as possible.
We hope we were able to provide you with useful information for maximizing your apartment's space and avoiding bad blood with your landlord and neighbors.
Let us know if you have any more questions in the comments section below!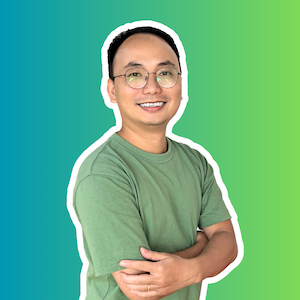 Vance is a dad, former software engineer, and tech lover. Knowing how a computer works becomes handy when he builds Pointer Clicker. His quest is to make tech more accessible for non-techie users. When not working with his team, you can find him caring for his son and gaming.