Connecting your headphones to a TV can come in handy during many situations. From watching something late at night to sharing a hotel room with the family, sometimes you want the TV's audio to be heard by you and you alone.
But do any TVs still have headphone jacks?
How can you connect your headphones to a TV without a headphone jack?
Keep reading to find out!
Do Any TVs Have Headphone Jacks?
Yes, some TVs have headphone jacks.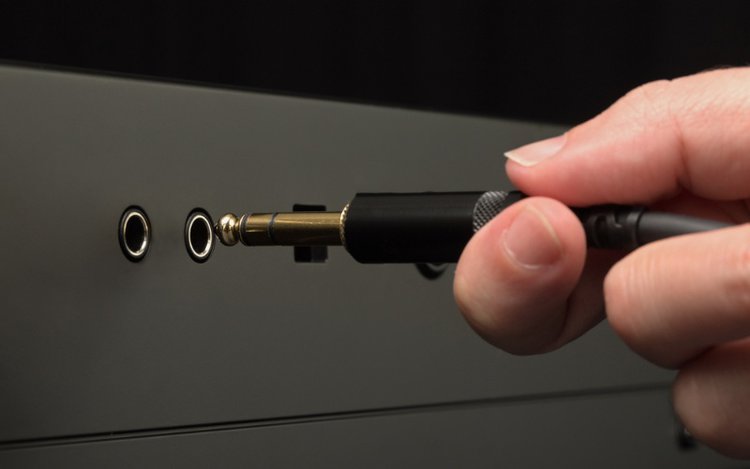 Although many newer models of TVs do not have headphone jacks, many older TVs have this handy feature.
If you have the latest flatscreen TV, it most likely does not have a headphone jack. This is because new technology allows users to play audio via headphones through more advanced means, like Bluetooth.
However, if your TV is a few years old, it may have a headphone jack.
Don't know if your TV has a headphone jack? We'll tell you exactly what to look for!
Look at the sides and back of your TV. If your TV is bolted to the wall, it may be difficult to see which ports it has. Be careful while lifting your TV from the wall to avoid damaging it.
Unlike other circular ports, you'll find on a TV, the headphone jack is typically black. Do not attempt to plug your headphones into a port lined with a brightly-colored rim.
Additionally, the headphone jack will be marked with a diagram of an old-fashioned headphone set (e.g., 🎧).
You can also use this same port to connect your speakers to a TV via an aux cord.
Now you can find out if your TV has a headphone jack!
How Do I Connect My Headphones to My TV's Headphone Jack?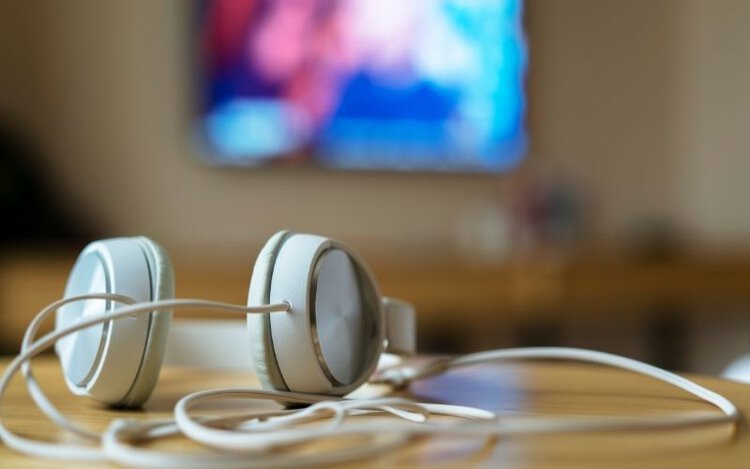 Connect your headphones to your TV's headphone jack in no time!
After you've found your TV's headphone jack marked with the headphones (🎧) sign, you're ready to start playing audio via your headphones!
Simply plug your headphones into the headphone jack and check that the audio is working. Ensure your headphones are not bent or pulled on, as this could damage them and disrupt the signal.
Are your headphones too short to watch the TV comfortably while wearing them? Have no fear!
You can buy a headphone cord extender to enjoy your show from a comfortable distance.
Check out the Amazon Basics 3.5mm Male to Female Stereo Audio Extension Adapter Cable for a compatible extension cord.
Note that if you have an iPhone 7 or above, you will need No products found. or an Apple Lightning to 3.5 mm Headphone Jack Adapter to use this extender.
How To Connect a Headphone to a TV Without a Headphone Jack?
There are many ways you can connect your headphones to a TV without a headphone jack.
Many modern TVs don't have headphone jacks. Luckily, there are many ways you can connect your headphones to your TV, either using Bluetooth, an exterior device, or an adapter.
Ensure that your headphones are functioning properly by using them on another device to accurately assess if the methods below are working correctly.
Connect Your Headphones via Bluetooth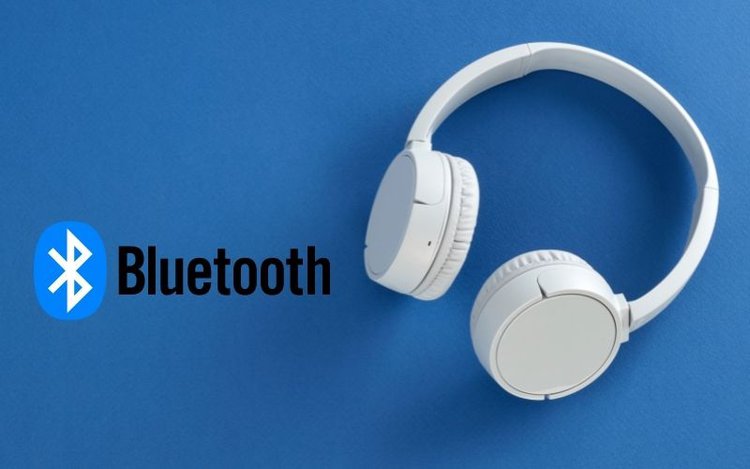 Many smart TVs have a Bluetooth pairing option, allowing you to connect your Bluetooth headphones or speaker to them.
The process for connecting your Bluetooth headphones to your TV will differ slightly depending on your unit's make and model. But, there are a few pairing steps every user can follow.
First, activate your Bluetooth headphone's pairing mode. On some headphone models, this can be done by pressing a button marked with the Bluetooth symbol or opening the earphone case.
Next, use your remote to open your TV's settings. You'll find the option to pair your Bluetooth headphones under different sections depending on the brand, but it will often be under Sound or Bluetooth Devices.
Click on your headphones' name from the list of available Bluetooth devices and wait for them to pair. If your headphones do not appear in the list of available Bluetooth devices, ensure pairing mode is activated and consider turning your headphones off and on.
Once connected, play something to make sure everything is working, and you're good to go!
If you're a visual learner, check out the video below showing you how to connect headphones to a TV via Bluetooth, using a Toshiba smart TV as an example.
HOW TO pair Bluetooth Headphones to your TV / SmartTV / Television (HOW TO)
Connect via Your TV's RCA Port
If your TV doesn't have Bluetooth or a headphone jack, you can still connect your headphones to it via the RCA ports.
Consider that many new TVs don't have RCA ports. Check if your TV has an RCA port by looking at the back of your TV.
Like a headphone jack, RCA ports also transmit audio. The two RCA ports are typically labeled with red and white makers, which show you where to put each RCA cable.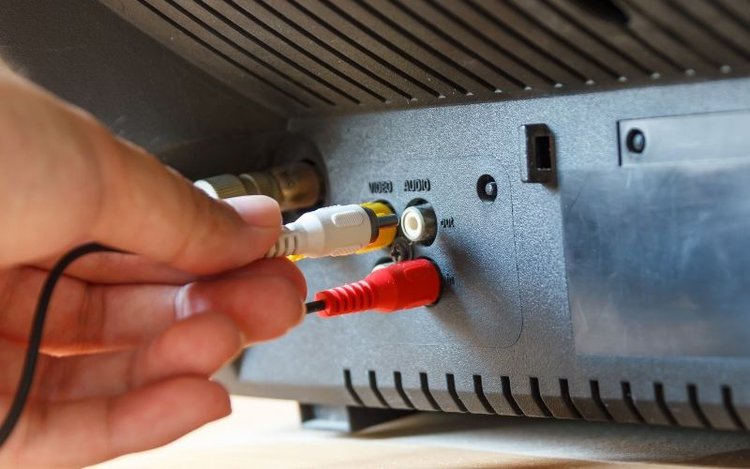 To connect your headphones to the RCA port, you need an RCA to 3.5mm adapter. Check out the VCE 2 RCA Male to 3.5mm Female Adapter for a compatible adapter that can also be used with an extender, if needed.
Plug the RCA adapter into the white and red ports, respectively, then plug your headphones into the 3.5 mm port. Use an extender if necessary, and you're all set!
Connect via Your Video Game Controller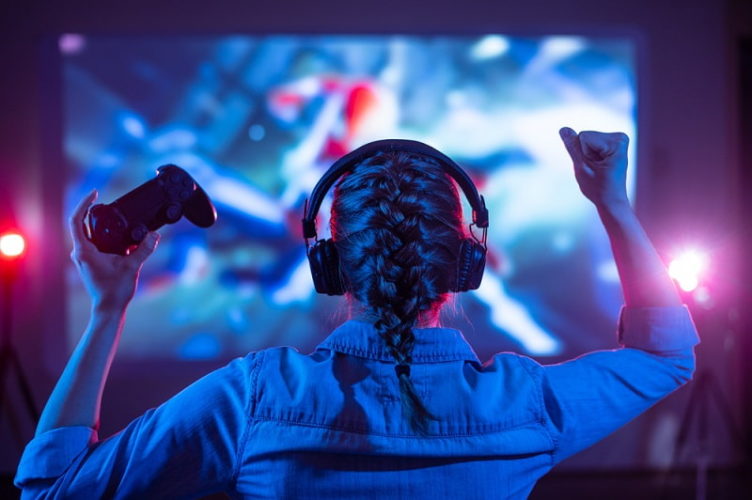 Some video game console controllers have a built-in headphone jack. This means you can play video games to your heart's delight without disturbing your fellow housemates.
Not every video game console controller has a headphone jack, so check that your device has one.
Once you've confirmed your controller has a headphone jack, ensure it's connected to your TV and charged. Plug your headphones into the headphone jack, and you've done it!
If your video game controller doesn't have a headphone jack, try connecting it to your console via Bluetooth.
Be aware that some consoles, like the Xbox One, do not support Bluetooth, so you'll need to use the controller's headphone jack instead.
Connect via Your Remote Control's Headphone Jack
Did you know that your remote control can have a headphone jack? It's true!
This is a great option if you don't want to invest in a headphone cord extender.
If your remote has a headphone jack, simply pair it to your TV, plug your headphones in, and presto!
Note that this feature is namely available on Roku remotes and is not very common on universal TV remotes.
Wrapping Things Up
Whether your TV has a headphone jack or not, there's usually a way that you can connect your headphones to it.
Look for the headphone jack and RCA port, and see if your unit supports Bluetooth. You can also check your video game console controller or remote for headphone jacks!
No matter how your TV is designed, you can listen to content privately in no time!
What's your experience connecting headphones to a TV?
Let us know in the comments below!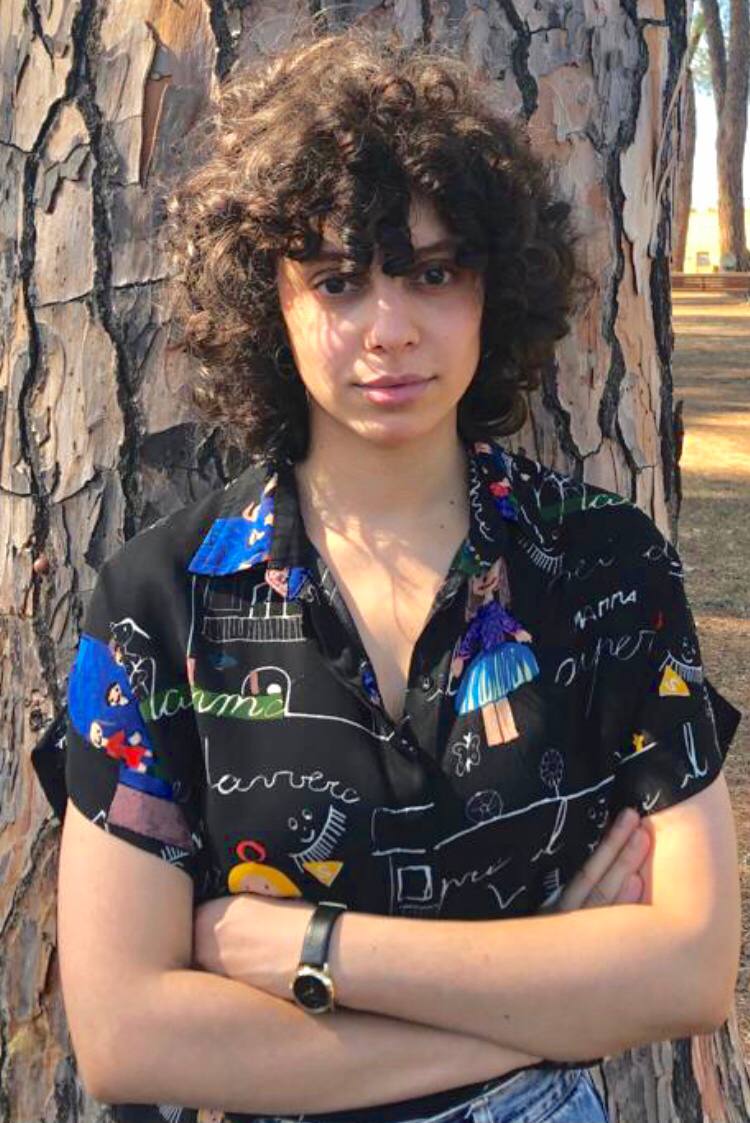 Yesenia Achlim is a technical copywriter and editor with a focus on AV equipment. She aims to break down complicated topics and make technology accessible, no matter your technical expertise. When she's not teaching you how to replace a projector lamp, you can find her reading and baking.