No one warns you about projector sound quality. For the most part, it's non-existent. Most projectors don't come with speakers. The rest come with tiny speakers that aren't good enough. Investing in a speaker system and learning how to connect external speakers to Epson projectors is a vital part of your home theater process.
Today we're going to go over a few vital discussion topics. To start, we'll learn how to get sound on your Epson projector. Then we'll tackle how to connect external speakers and Bluetooth speakers for your Epson projector.
In reality, Epson has various projectors that allow you to connect your external speaker system with ease. This also means some Epson projectors allow for Bluetooth connectivity as well.
Nevertheless, it's essential to locate the correct cables you'll use when connecting your external speakers. For example, some projectors have a stereo jack cable amongst other adapters.
Once you've found the proper speaker connections, connect one side of the cable to your speaker system as needed. Next, connect the jack end to your projector's audio out port.
Don't worry. We'll discuss these topics in depth below.
How Do I Get Sound on My Epson Projector?
Depending on the Epson projector you purchase, it may already have speakers. For example, an Epson EpiqVision comes with built-in speakers.
If this is the case, all you have to do is turn on your projector, and the sound comes on as well. However, projectors that come with built-in speakers are usually low quality. Therefore purchasing a speaker system is a great way to boost the audio. After all, everyone loves watching a blockbuster movie with a blockbuster sound.
So, if your Epson projector doesn't contain built-in speakers, your projector will not produce any audio for your shows or movies. So regardless if your projector comes with sound or not, getting good quality sound is best if you purchase a speaker system.
How to Connect External Speakers to Epson projectors?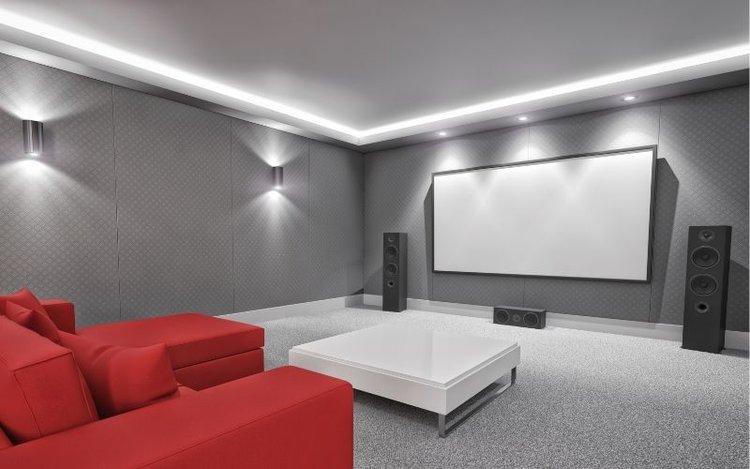 Although there are many speaker systems around, most speaker systems have the same connections.
Epson makes it easy to connect external speakers to their projectors because their projectors have the proper ports for this very purpose. Nevertheless, in the following sections we will tackle the most common ways to connect your external speakers to your Epson projector..
So how do you connect your external speakers to Epson projectors?
If you're unfamiliar with Epson projectors, when turned off, they are in "Standby Mode." Therefore first, we need to select Communication On from the Standby Mode settings and Always On for the A/V Output settings in the menu system.
Keep your computer or source of the video connected to your projector. Make sure your audio and video cables are connected as usual.
Next, find the external speakers cable. It might be a stereo mini-jack cable. But it's possible your external speakers might have other connections as well.
Suppose you're unsure which connections are for your external speakers. Please read your speakers manual to help you identify the proper cables. It will make the following steps easier.
Now that you've identified the proper cables for your external speaker system connect one end of your cables to your speaker system as necessary.
Next, connect the stereo mini-jack end of your cable to your projector's Audio Out port.
Once your speaker system is connected, all other sound systems (built-in speakers) will be automatically disabled.
In many cases, you can control the volume of the external speaker system with your projector's remote.
As a side note, you can connect to an amplifier as well.
Two Common Epson Speaker Scenarios to Consider
Depending on the Epson projector you purchase, the speaker connections will differ slightly.
For example, some Epson projectors have Audio output connections. However, some Epson projectors do not have audio output ports.
Therefore, reviewing both scenarios is an important topic to tackle.
An Epson Projector with Audio Output
To keep things simple, let's say you're trying to connect your Epson projector to your already existing stereo system.
First, make sure your stereo system is turned off.
Next, locate the 3.5 mm stereo plug. It looks like a headphone jack. Then, plug it into your projector's Audio Out port.
Now we take two phono plug ends and insert them into open audio input ports located on the backside of your stereo or amplifier.
Chances are, both of these plugs are color-coded. For this to function correctly, you need to insert each plug into the proper port.
The red plug goes into the right port. The second phono plug will either be black or white. It goes into the left channel input.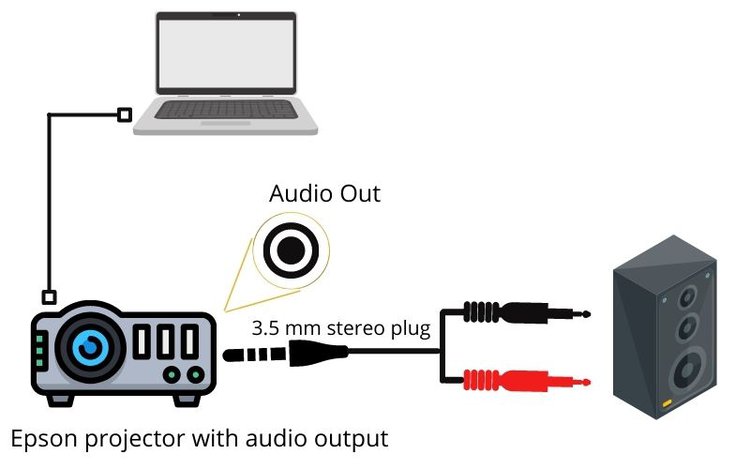 Let's turn the stereo system on.
Now, let's go back to your stereo system. Select the input audio that's connected to your projector. Each stereo system is different, which means your configuration will differ. If this is the case, locate your stereos manual.
However, sometimes there is an "input" button that's marked appropriately. Some stereos call it the "source" button.
Once you've selected the correct input audio channel, your stereo is now connected to your projector. You can also adjust the volume on your stereo system.
Epson Projectors Without an Audio Output
Sticking with the same scenario, let's pretend we are using an existing stereo system.
First, let's turn off your stereo system. It will allow the speakers to stop any sound from accidentally boosting out once connected.
Locate the audio 3.5 mm jack. Plug the jack into the Audio Out (or Line-Out or headphone jack) on your computer.
Locate the phono plugs (the color-coded plugs.) Plug them into the stereo system using the colors to match the appropriate receiver (red to red and black/white to black/white.)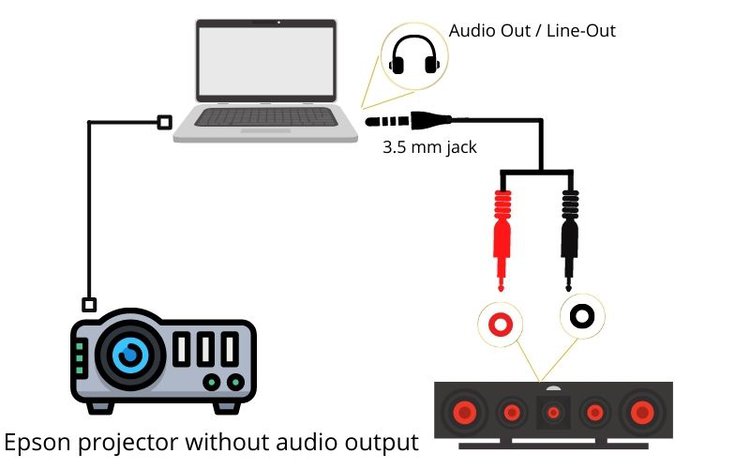 Turn on your stereo system.
Choose the input channel connected to your computer's audio output using the stereos input or source selector.
Next, feel free to adjust the volume levels to your liking.
These are two of the most common scenarios when trying to get sound to your Epson projector.
But what if you're trying to connect to a Bluetooth speaker system? What do you do?
In the following paragraphs, we will discuss Bluetooth speakers and Epson projectors.
Can I Connect a Bluetooth Speaker to an Epson Projector?
Epson allows you to connect to Bluetooth audio devices like speakers and headphones to view your shows and movies. Connecting them is fairly straightforward. However, all Bluetooth audio devices must be A2DP compliant.
There are two important side notes to consider. Depending on your Bluetooth device, the audio might have a slight delay. Also, not all countries (or regions) support Bluetooth devices.
To connect Bluetooth speakers to your projector, first, you must turn on the projector.
Press the menu button. In the Menu navigate to the Settings menu. Now press enter to select it.
Now that you're within the Settings menu navigate to HDMI Link and press enter to accept.
Within this menu select Audio Out Device and hit the enter key.
Next, select Projector and hit enter.
Now, press ESC until you're back at the original Settings menu.
From here, navigate to the Bluetooth tab and press enter.
Inside the Bluetooth menu, select Bluetooth Audio. To accept, hit enter.
Next, select On and hit enter.
Press ESC once to return to the Bluetooth menu.
This next step is important. Make sure your Bluetooth device is set to Discovery mode (sometimes referred to as Pairing mode.) This allows your projector to locate and connect to your Bluetooth speakers.
Now, select Search Bluetooth Devices and hit enter. This will show you all of the discoverable Bluetooth devices your projector finds.
You should see the name of your speakers here. Navigate to your device and press enter.
Now you're connected. To exit this screen, press ESC or the Menu button.
Epson projectors remember the last Bluetooth device it was connected to. Next time you turn your projector on, it will do so automatically.
If you wish to change the Bluetooth device you're connected to, you'll have to repeat the process.
Once your Bluetooth speakers are connected, the Epson projector will automatically disable any built-in speakers it might contain.
Your Bluetooth Speakers
If you're having trouble placing your Bluetooth speakers on discovery mode (or pairing mode), consult your manual for instructions.
Each Bluetooth device is different. Therefore each person might have a different way of making them discoverable.
A Few Final Words
Today we showed you how to connect external speakers to Epson projectors within this article. However, we also went over a few likely scenarios: Connecting to an Epson projector with Audio Input and connecting with a projector that lacks the Audio Input feature.
Both of these scenarios are very common. But we also showed you how to connect to your Bluetooth speakers.
We hope you found the information you're looking for. Now, let's connect that beautiful sound system and watch our favorite movie! It's showtime!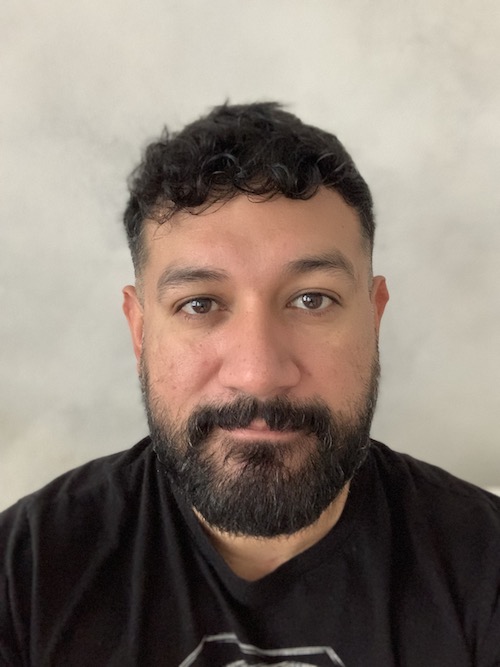 James Quintanilla is a technical copywriter. Although his experience allows him to write on many topics, he loves to focus on tech and travel. As a freelancer, James has worked on projects with Pointer Clicker, Lonely Planet, and the Travel Channel. When he's not writing or planning his next adventure, he's watching a scary movie.