No one warns you about projector sound quality. For the most part, it's non-existent since most projectors don't come with built-in speakers.
The projector body is usually too small or doesn't have enough space to jam in quality audio hardware after the components that lend to high-quality projection have occupied their space.
If at all there are speakers in projectors, those are tiny, producing teeny audio.
For a complete audio-video experience or to do justice to the large projection, it becomes essential to supplement a projector with a discrete and capable audio setup.
Epson projectors require outside audio help, too. Therefore, this article will explore getting high-quality audio with an Epson projector by connecting it to external speakers.
We'll pore over wired and wireless audio connection options since some Epson projectors support Bluetooth connectivity.
Read on for all the details and more.
5 Ways to Connect External Speakers to Epson Projector
Connecting Your Laptop or A Streaming Device to External Speakers
If using a laptop or a streaming stick as your projector's input source, you can connect your external speakers to the input device instead of the projector.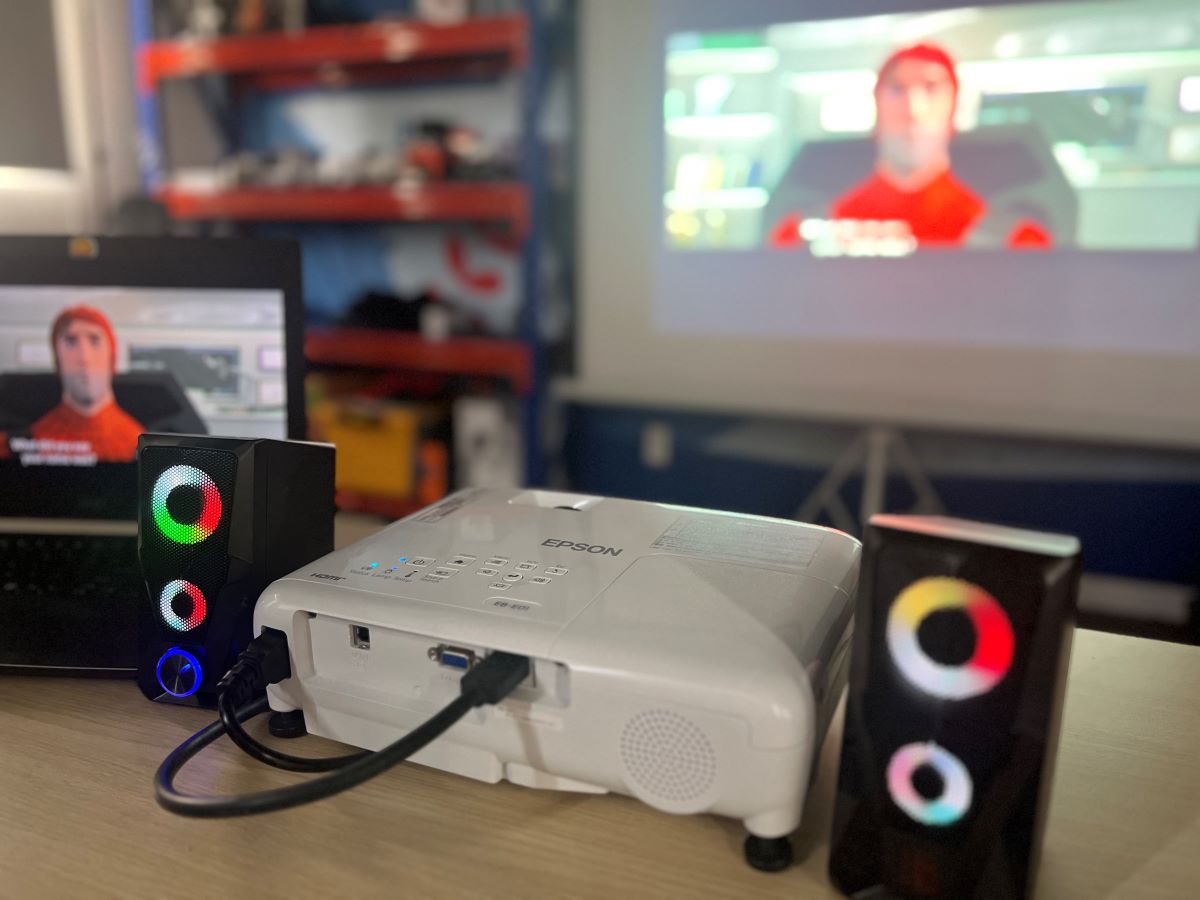 This is usually the route when your Epson projector doesn't have a sound output port. For example, a laptop, Fire Stick, or Roku can connect to the soundbar wirelessly.
The final output is more than satisfactory since you no longer have to rely on your Epson projector's built-in speakers. (If your Epson projector doesn't have a sound port, it likely has an integrated speaker system.)
Connecting Your Epson Projector to External Speakers
Using AUX Cable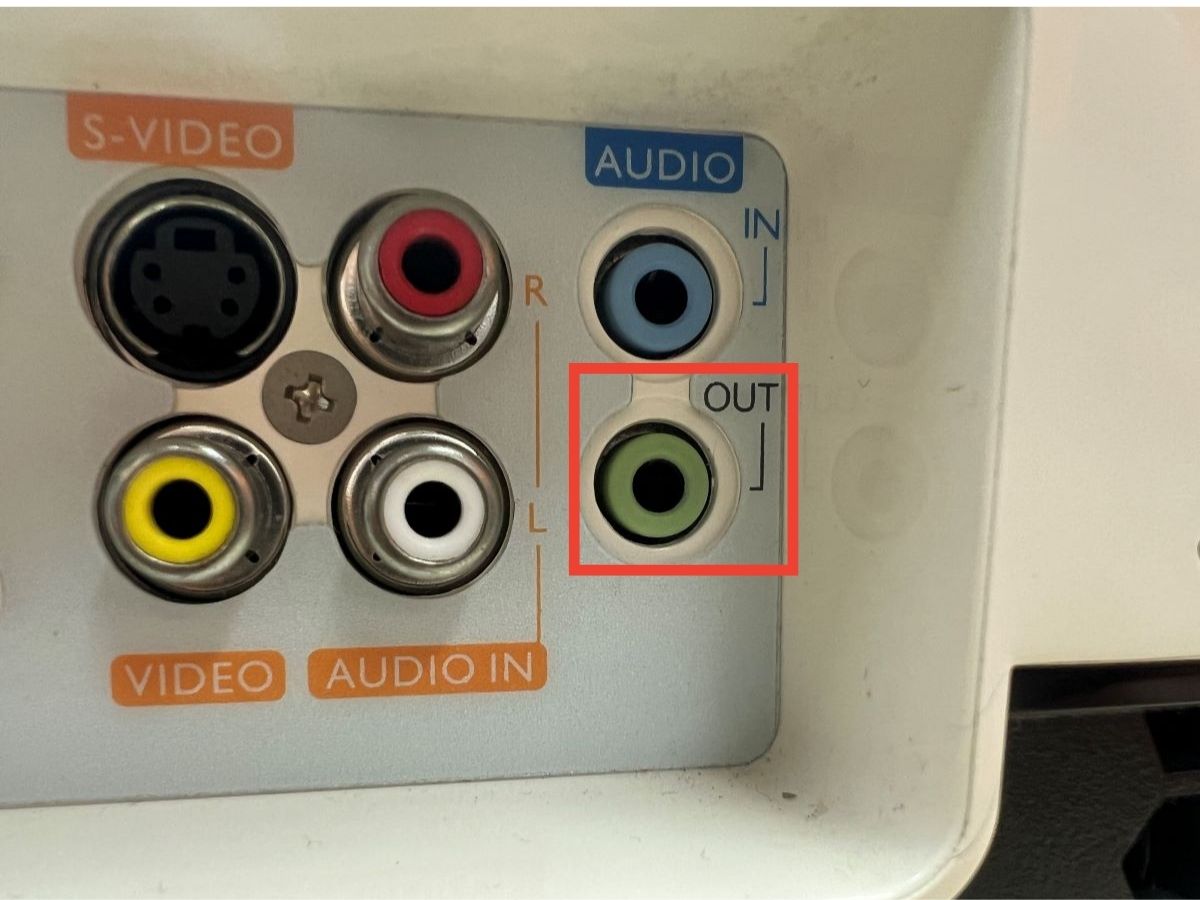 If your Epson projector has an AUX (auxiliary) port, plug in the two male connectors of a 3.5mm cord into the projector and external speakers.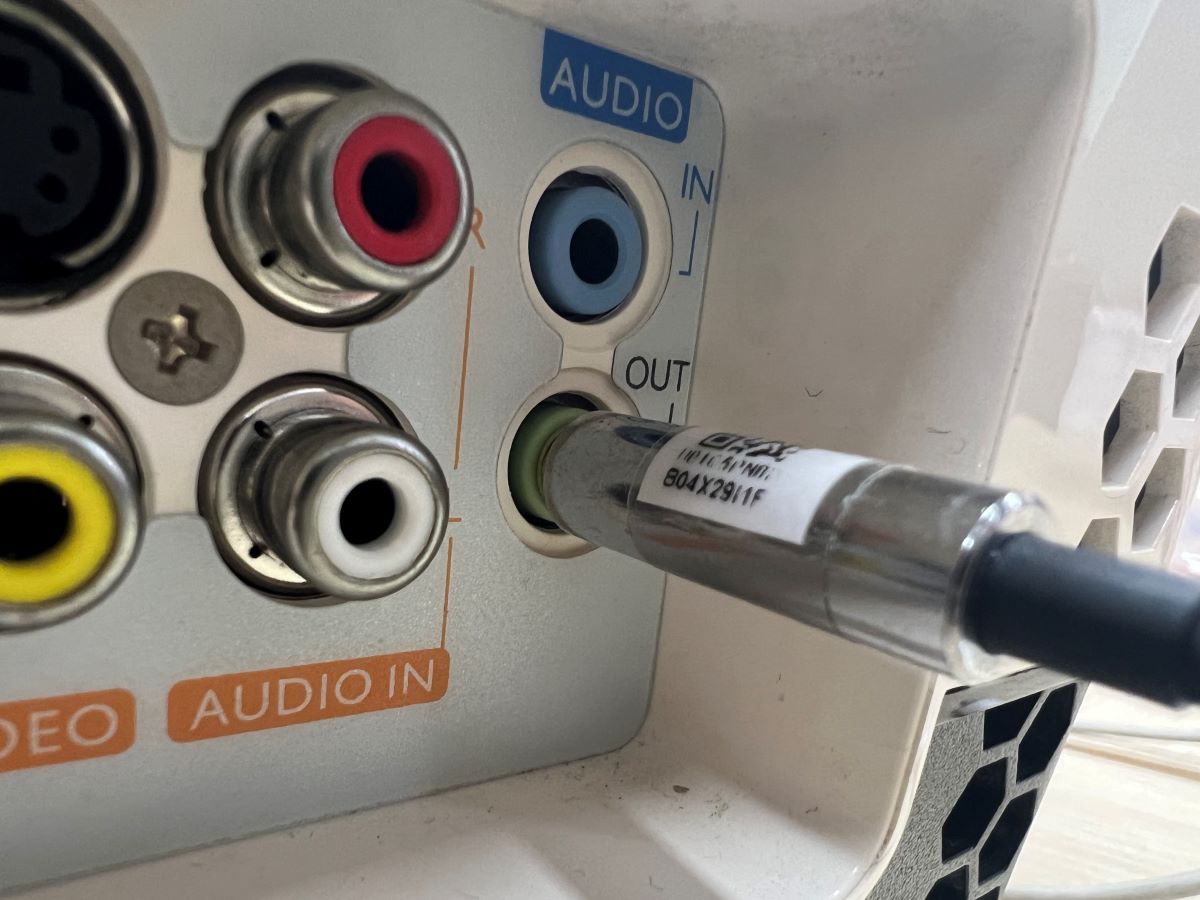 If you don't have an AUX cable handy, look at these 3.5mm AUX to RCA or 3.5mm AUX cables.
Here is how to connect the devices using the cables:
Step 1: Plug in the power cords of your projector and external speakers and turn on the devices. Dial down the speakers' volume when setting up things to prevent unpleasant audio noises.
Step 2: Connect one end of the 3.5mm cable to the projector's AUX output port and the other to the speakers' 3.5mm port. If the speakers use RCA ports, use the line with the RCA connectors and plug the suitable color connectors into their corresponding ports on the audio device.
Using Passthrough Feature (HDMI ARC/eARC) to Connect to a Soundbar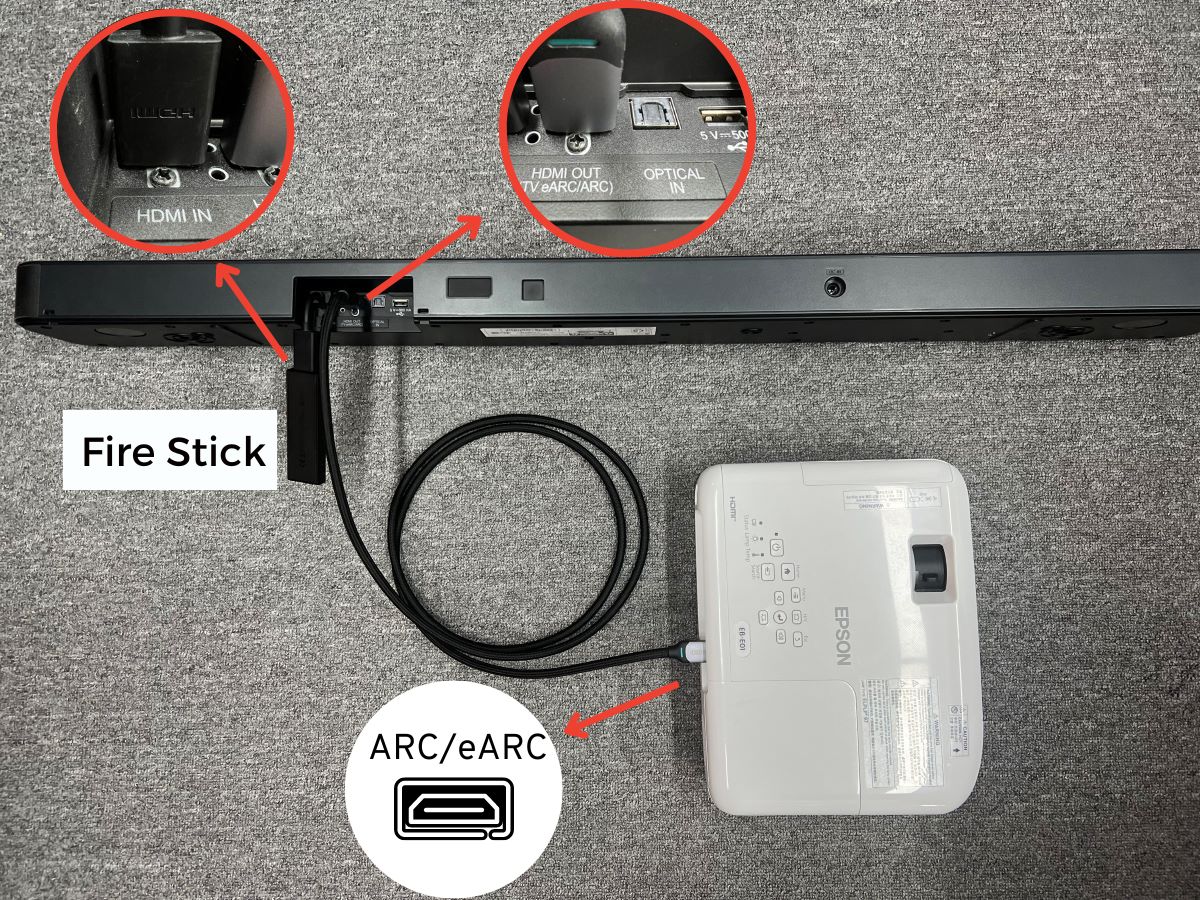 If your Epson projector supports HDMI ARC/eARC, use the passthrough feature. You'll need an HDMI cable to get rolling. Here are the setup instructions:
Step 1: Hook one end of the HDMI cable to your projector's HDMI ARC/eARC port. The other end goes into your soundbar's ARC/eARC port.
Step 2: Connect the input/source device (laptop, gaming console, or streaming device) to your soundbar's HDMI IN port.
Step 3: Head to the projector's sound settings. Choose the Sound Output Device setting and set it to ARC so that the audio output changes to the soundbar from the projector.
Wireless Connection (Bluetooth) to Bluetooth Speakers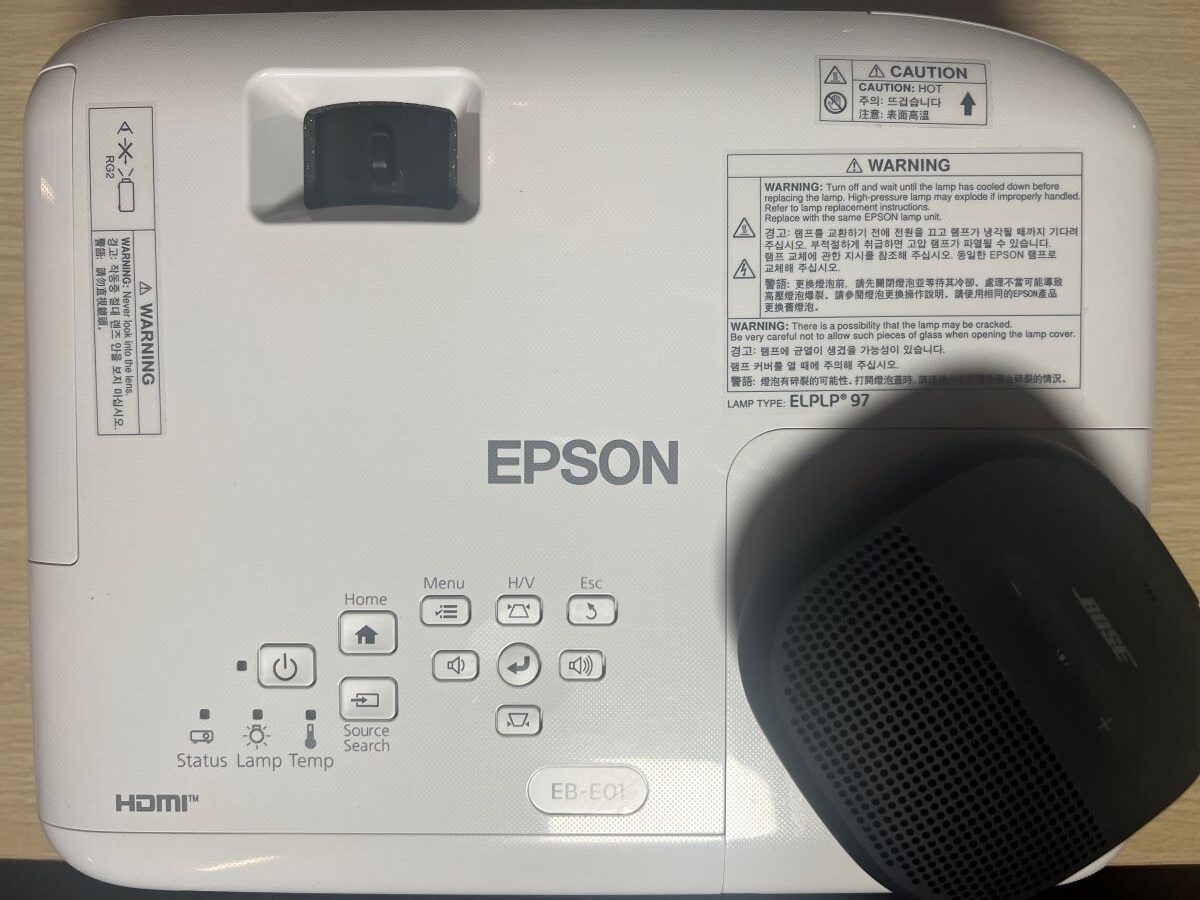 Some Epson projectors support Bluetooth functionality, letting users wirelessly connect speakers to the device.
Setting up the wireless connection is pretty straightforward.
Power on your Bluetooth speaker and projector. Then, turn on the projector's Bluetooth function.
Scan for available Bluetooth devices to connect to. If your speakers have Bluetooth turned on, they should appear in the Epson projector's "devices available to connect" list.
If the above information seems vague, here are step-by-step instructions:
Step 1: Plug in your projector and power it on.
Step 2: Hit the Menu key on the projector control panel or remote to access the device's primary menu.
Step 3: Choose Settings and hit Enter.
Step 4: Choose HDMI Link and hit Enter.
Step 5: Next, choose Audio Out Device and then Projector.
Step 6: Go back to Settings by pressing Esc.
Step 7: Choose Bluetooth > Bluetooth Audio.
Step 8: Toggle on Bluetooth and go back to the Bluetooth menu.
Step 9: Put your Bluetooth speakers on discovery or pairing mode.
Step 10: Choose your wireless speakers from the list on the screen a wait for a few seconds. The devices are now connected.
The next time you turn on your projector and wireless speakers, they will connect automatically. To link another set of Bluetooth speakers, follow the steps above.
Using Optical Cable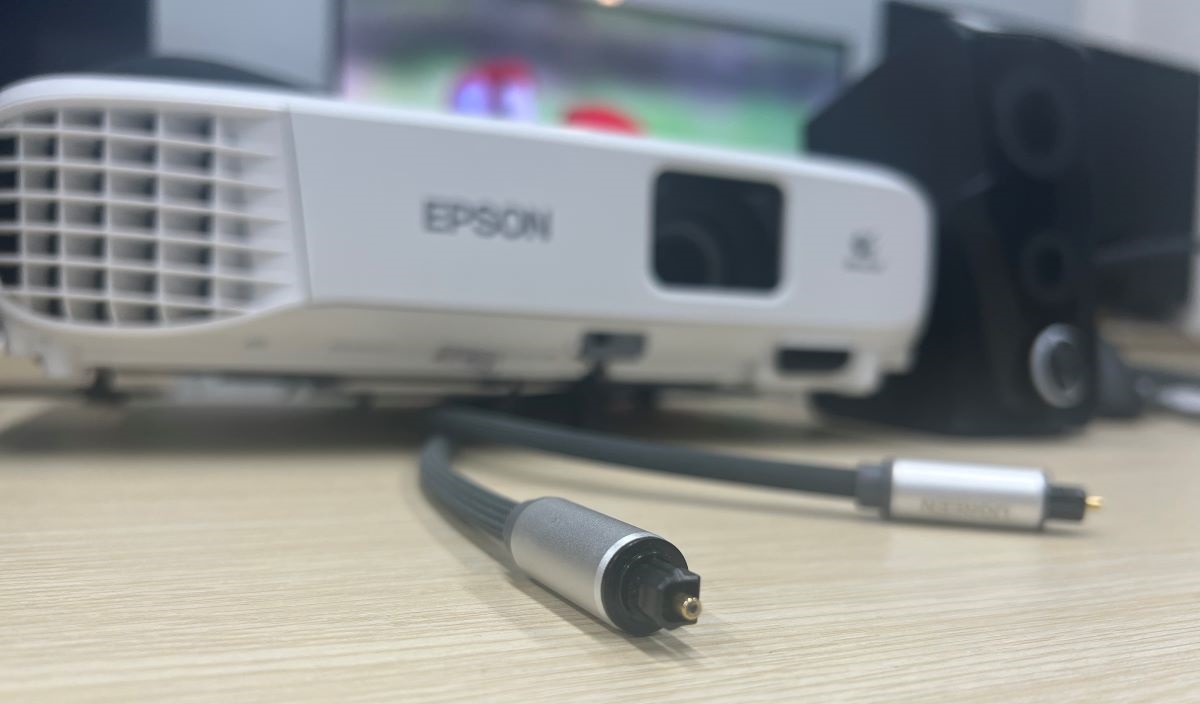 If your Epson projector has an optical audio port, use an optical cable to connect the projector to external speakers. Here are the steps:
Step 1: Insert one cable end into the projector and the other into your speaker.
Step 2:Link the source device (laptop, gaming console, or streaming device) to your projector through HDMI.
You can control the audio volume using the projector remote control.
Troubleshooting: Epson Projector Audio Output Not Working
Several Epson 2250 projector users have faced a common problem: the volume drops to unexpectedly low levels, and there's no response when increased volume attempts are made.
Fortunately, people have found solutions to the problem and shared them on the internet to benefit fellow users.
Kindly note that the solutions provided pertain to Android OS-equipped projectors. In other words, to implement the fix, you'll have to enable and summon Google Assistant on your Epson device.
Here are the steps:
Step 1: Press the Apps key on your Epson projector's remote control.
Step 2: Choose Clicking Tools> Apps > Google Assistant.
Step 3: Long-press your remote's Google Assistant button and say, "Set volume to max."
The volume shall be set to maximum automatically. You may alter it later to your preference.
Conclusion
Epson and other projector manufacturers know their devices' audio chops are not the best, and provisions must be made to connect the device to external audio hardware.
You only have to know how to connect the projector to discrete audio gear, the cables to use, enable Bluetooth for wireless connectivity, etc.
Hopefully, this article provided all the information you needed to connect your Epson projector to wireless or Bluetooth external speakers.
Because Epson projectors come in different configurations and have varied connectivity features, know how your projector can connect with external devices. For example, HDMI ARC/eARC's passthrough feature may not be available to all.
If you still have trouble connecting your Epson projector and external speakers, refer to the product manual or contact Epson.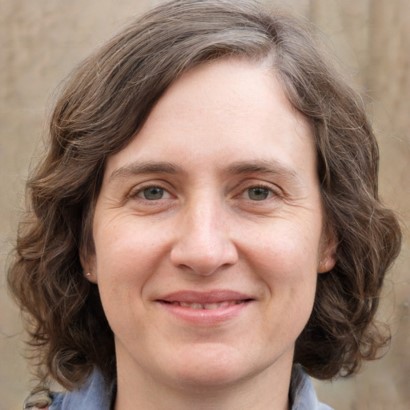 Catherine Tramell has been covering technology as a freelance writer for over a decade. She has been writing for Pointer Clicker for over a year, further expanding her expertise as a tech columnist. Catherine likes spending time with her family and friends and her pastimes are reading books and news articles.