What To Know
Most projectors lack quality built-in audio, necessitating external sound systems for a richer experience.
While many modern Epson projectors support Bluetooth, the connection process can vary. External streaming devices offer a workaround for projectors without built-in Bluetooth.
Some Epson projectors might face Bluetooth pairing challenges due to technical requirements like SCMS-T protection. Being aware of these helps in selecting compatible speakers and ensuring smooth connectivity.
Projectors are your big-screen alternatives to televisions. But they are primarily "video-casting" devices with little to no focus on audio.
Some projectors pack built-in audio, but those are lackluster or not on par with dedicated audio setups.
Projectors, therefore, rely on external speakers or soundbars to cover up for such audio shortcomings. Those dedicated audio devices can be connected physically or wirelessly to them.
So, how do you tackle them? Before that, how does one establish a connection at first?
The setup process may vary based on the projector brand. Let's focus on how to connect a Bluetooth speaker to an Epson projector.
If you have an Epson device and are having trouble connecting it to a Bluetooth speaker, here is your complete guide.
Which Epson Projector is Bluetooth-Supported?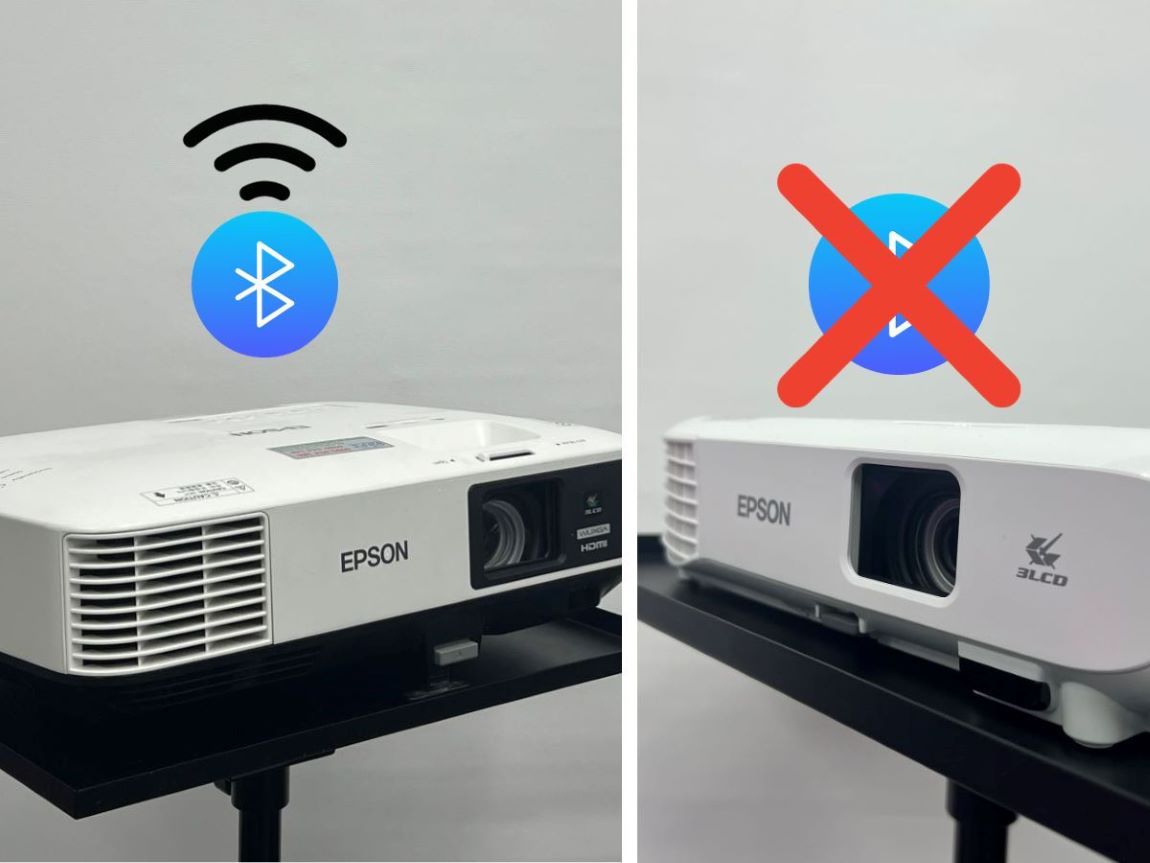 Note that not all Epson projectors are Bluetooth-supported. Most modern Epson projectors are, but it's possible your device may not be compatible. So, check beforehand.
Below is a non-exhaustive list of Epson projectors with confirmed Bluetooth compatibility.
If your Epson projector model is not on the list, head to the product's official page to know more.
We'll update the above table when new and more Epson projectors with Bluetooth capabilities are released.
How to Connect a Bluetooth Speaker to an Epson Projector?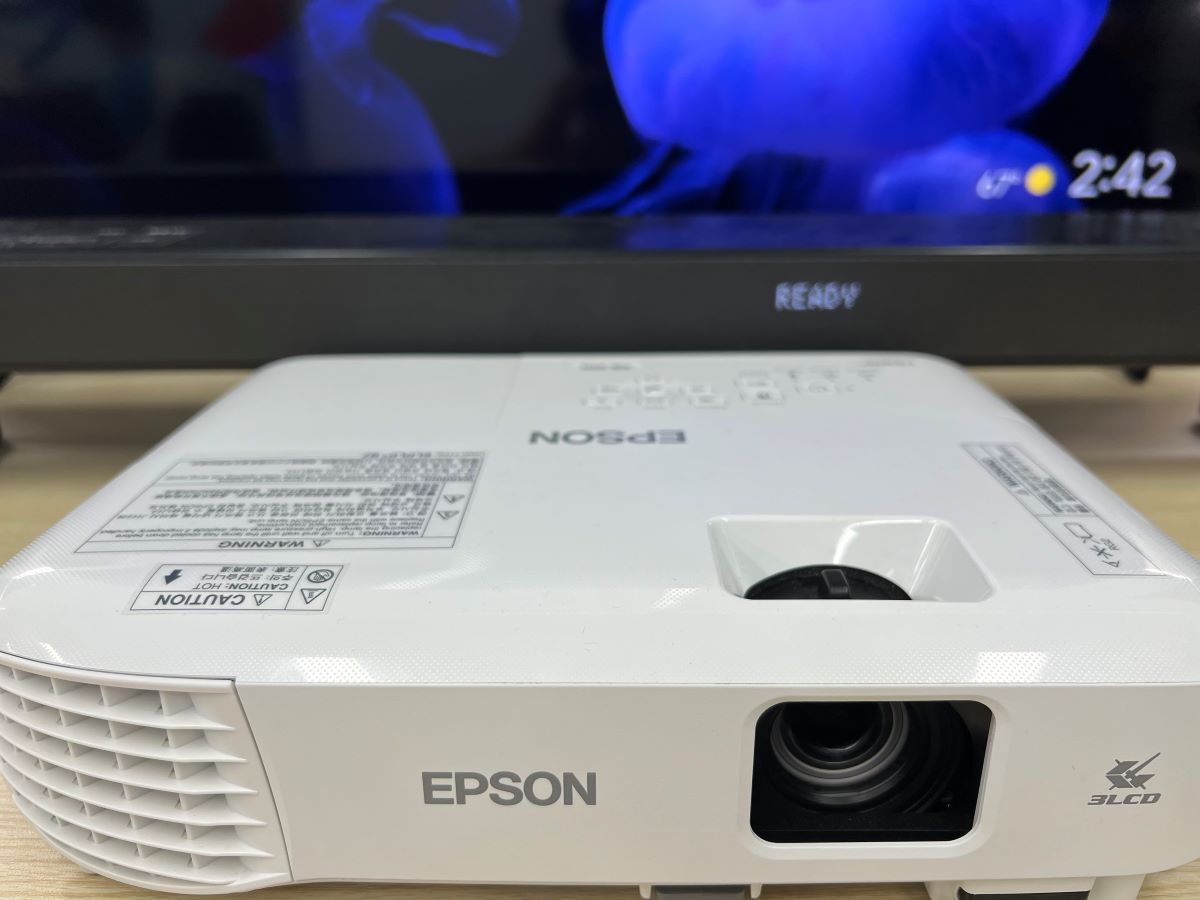 If your Epson projector is Bluetooth-compatible, here are the steps to connect it to a wireless speaker.
Step 1: Turn on the projector and Bluetooth speaker. Ensure the speaker is in pairing mode.
Step 2: Find and press the Menu key on your projector remote or body.
Step 3: On the projector screen, go to Settings and then Bluetooth. Turn on Bluetooth Audio if it's not enabled already.
Step 4: Choose Search Bluetooth Device.
Step 5: Select your Bluetooth speaker once it appears in the search results.
The connected speaker will stay in the projector memory, so you need not connect it again the next time you use the projector.
If connecting a new speaker, repeat the above setup instructions.
Kindly note that some Epson projectors may require their Audio Output to be set to Projector to successfully connect to a wireless speaker.
Alternative: Bluetooth Compatible Devices (Streaming Devices, Laptops)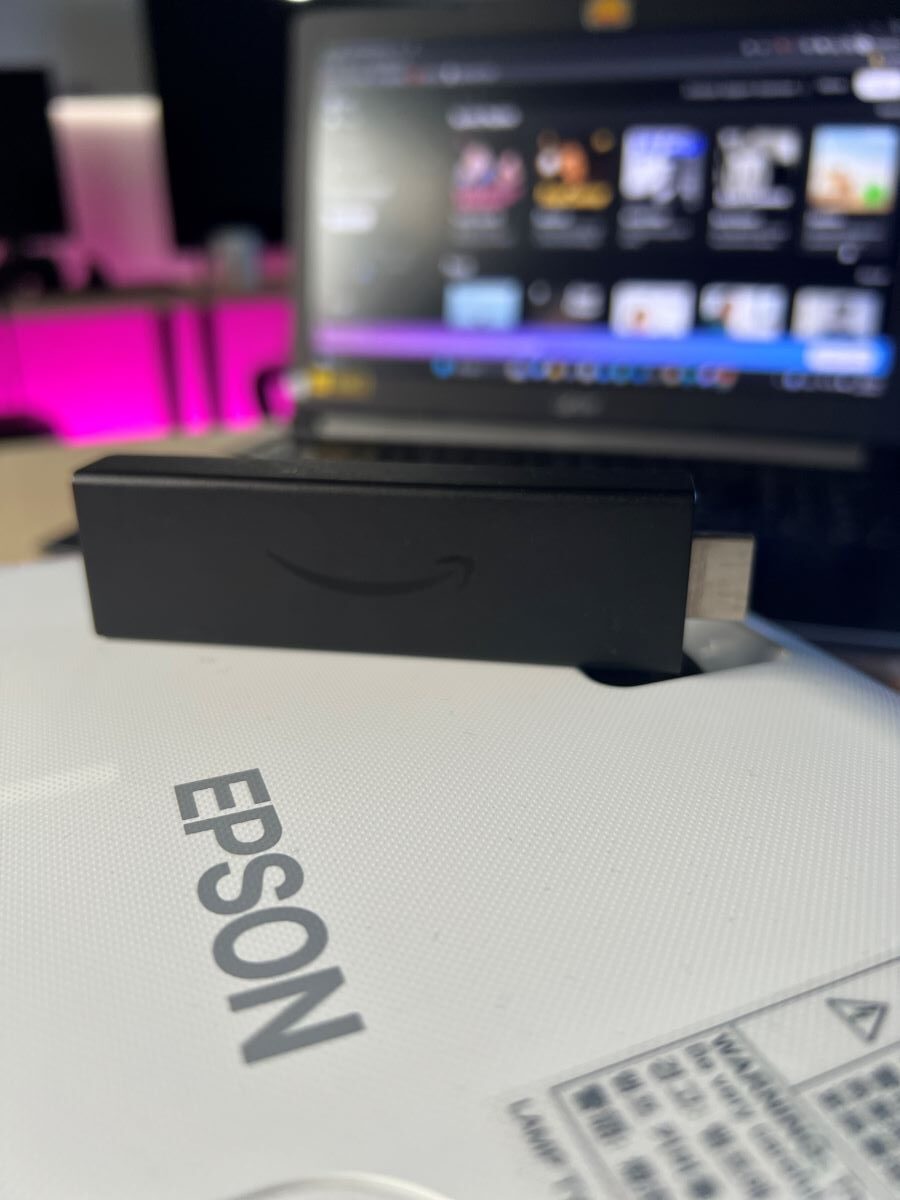 If your Epson projector doesn't support Bluetooth, nothing is lost. You can always enlist streaming devices such as a Roku, Fire TV, Apple TV, or even a laptop to lend the projector wireless powers.
Connect the streaming stick to the projector via HDMI. Then, connect your Bluetooth speaker with the streaming device's built-in Bluetooth functionality.
Read our article to learn how to control your projector with a Fire Stick. To connect a Fire Stick to your Epson projector, follow these steps:
Step 1: Insert the Fire Stick into the HDMI port of your Epson projector.
Step 2: Turn on the projector.
Step 3: Once on the Fire TV home screen, navigate to Settings (gear icon) using the Fire Stick's remote.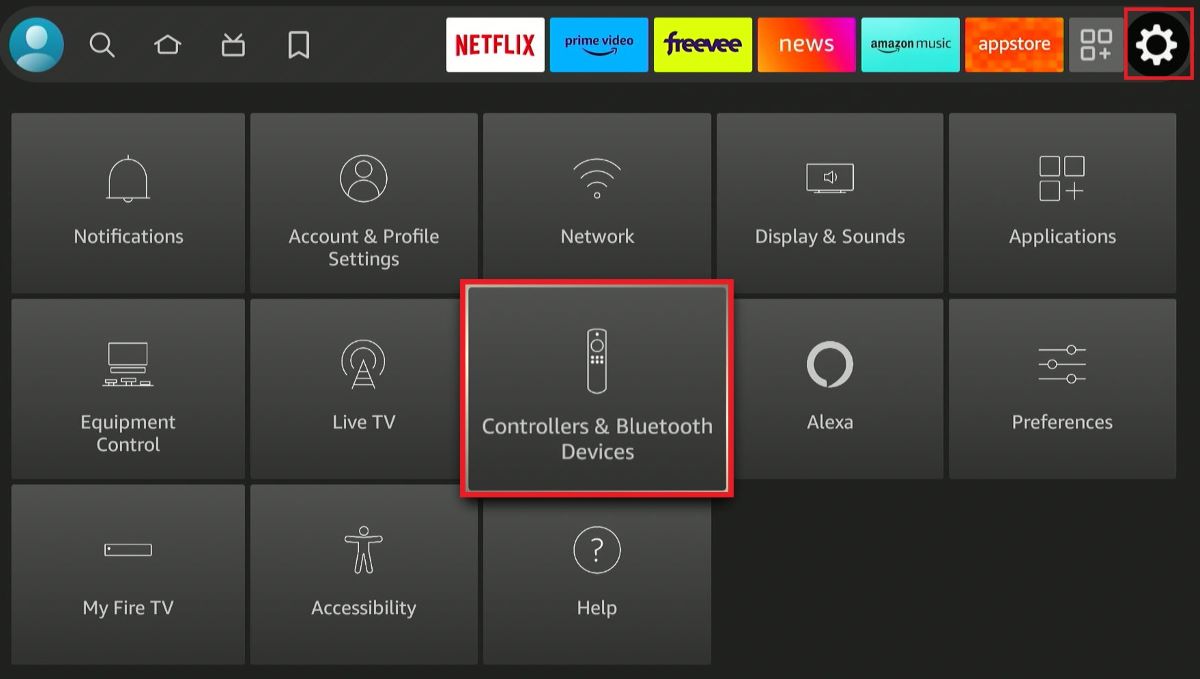 Step 4: Choose Controllers and Bluetooth Devices > Other Bluetooth Devices > and then Add Bluetooth Devices.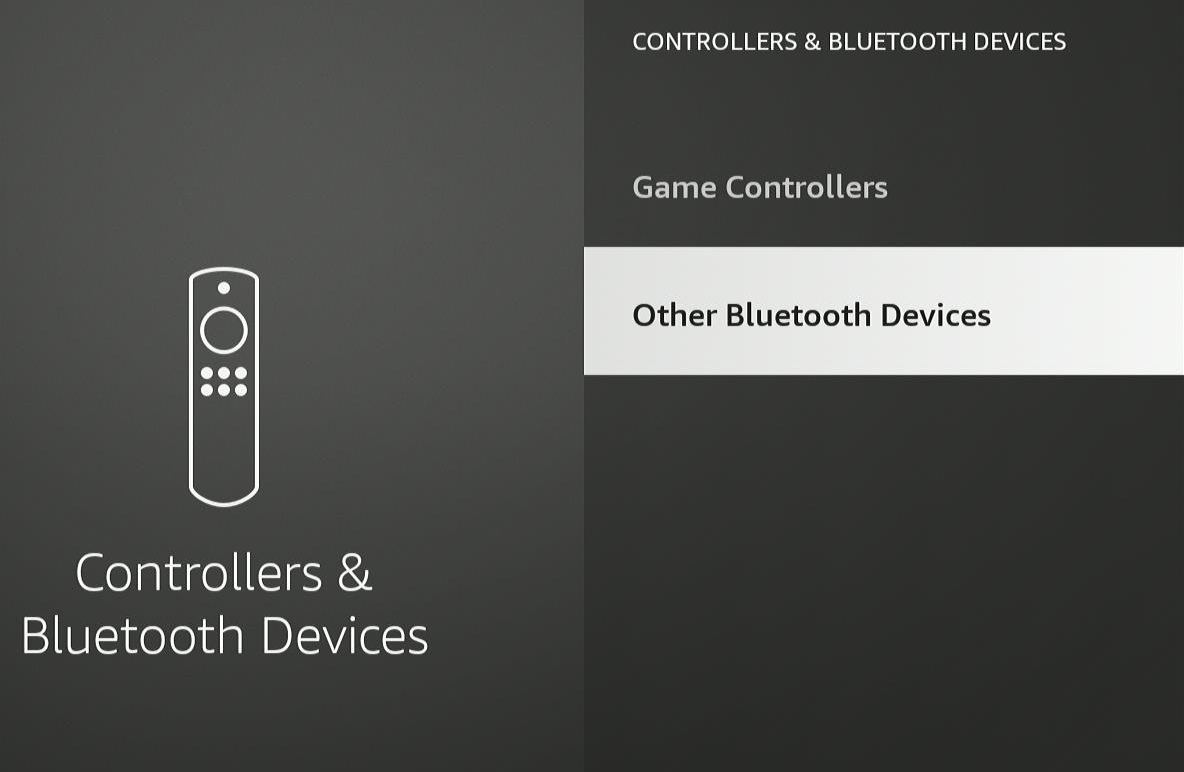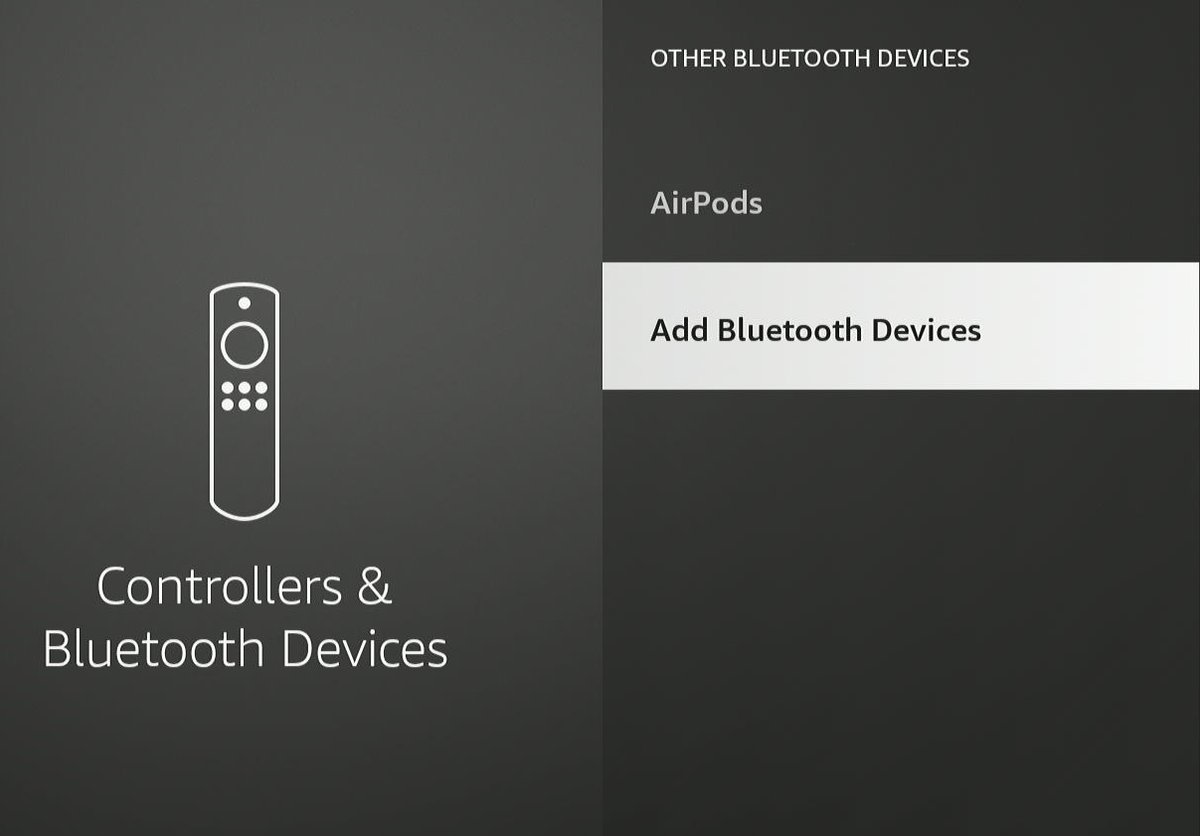 Step 5: Power your Bluetooth speaker to pairing mode so your Fire Stick can find it.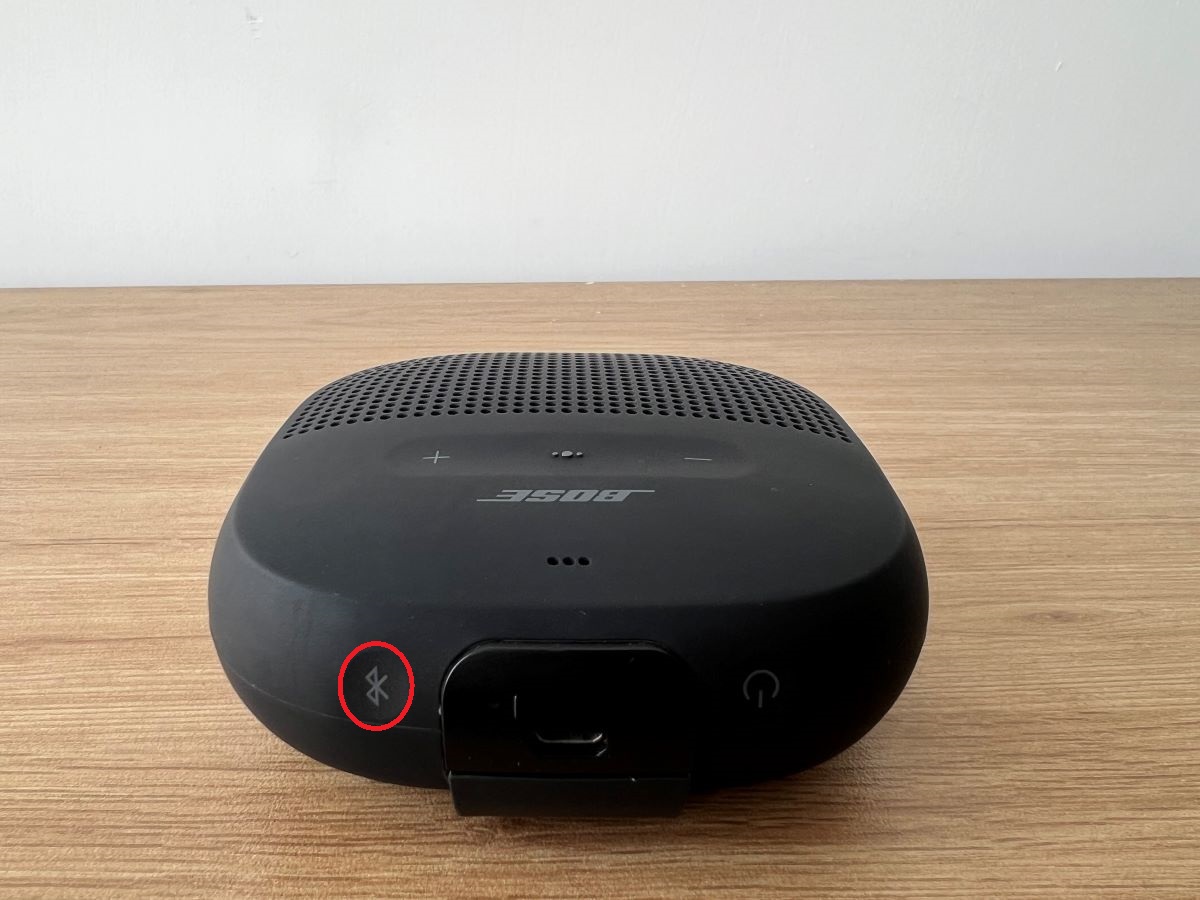 Step 6: Once detected on the screen, choose the speaker.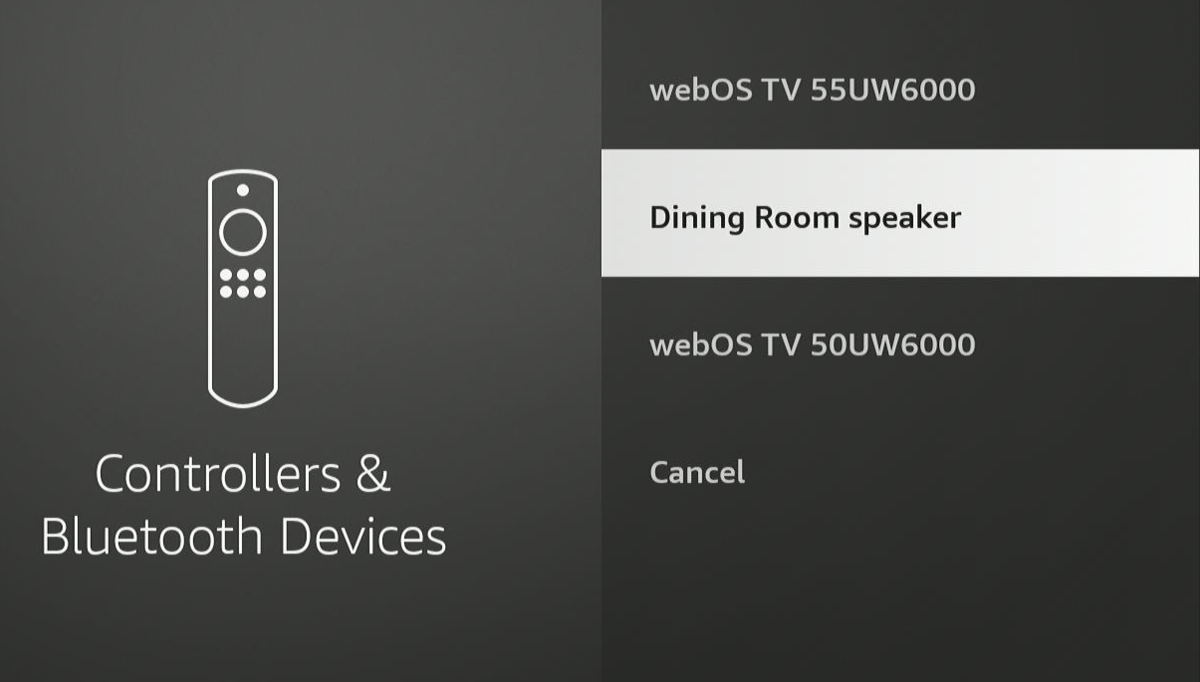 You can now listen to projector audio through the speaker.
Troubleshooting Epson Projector Bluetooth Not Working
The above method to link your Epson projector and Bluetooth speaker is straightforward. If, for some reason, there is an issue, some troubleshooting will help.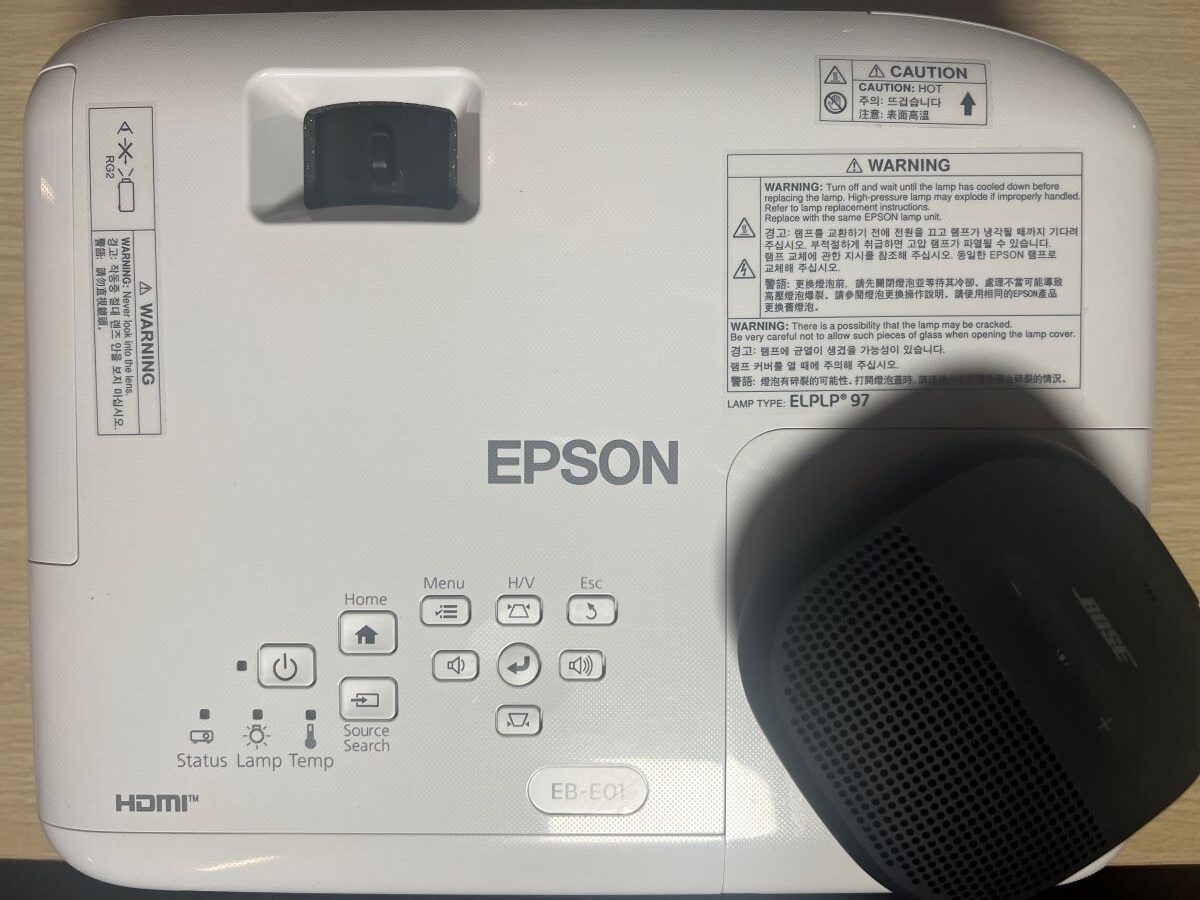 Bluetooth Mode is Enabled
Epson projectors like the EF12 have a built-in feature that lets the device function as a Bluetooth speaker.
In other words, you can connect the projector to a smartphone or laptop and use it purely for its speaker functionality.
To connect an external wireless speaker to an Epson EF12, turn off the projector's Bluetooth speaker mode first.
Moreover, your Epson projector can pair with one wireless speaker at a time. You cannot, for instance, connect two speakers to create a stereo audio effect.
Can't Pair with Bluetooth Speaker
At times, your Epson projector would be able to recognize or locate your Bluetooth speaker but will not connect to it.
This is due to your Epson projector's HDCP (High-bandwidth Digital Content Protection) compliance status.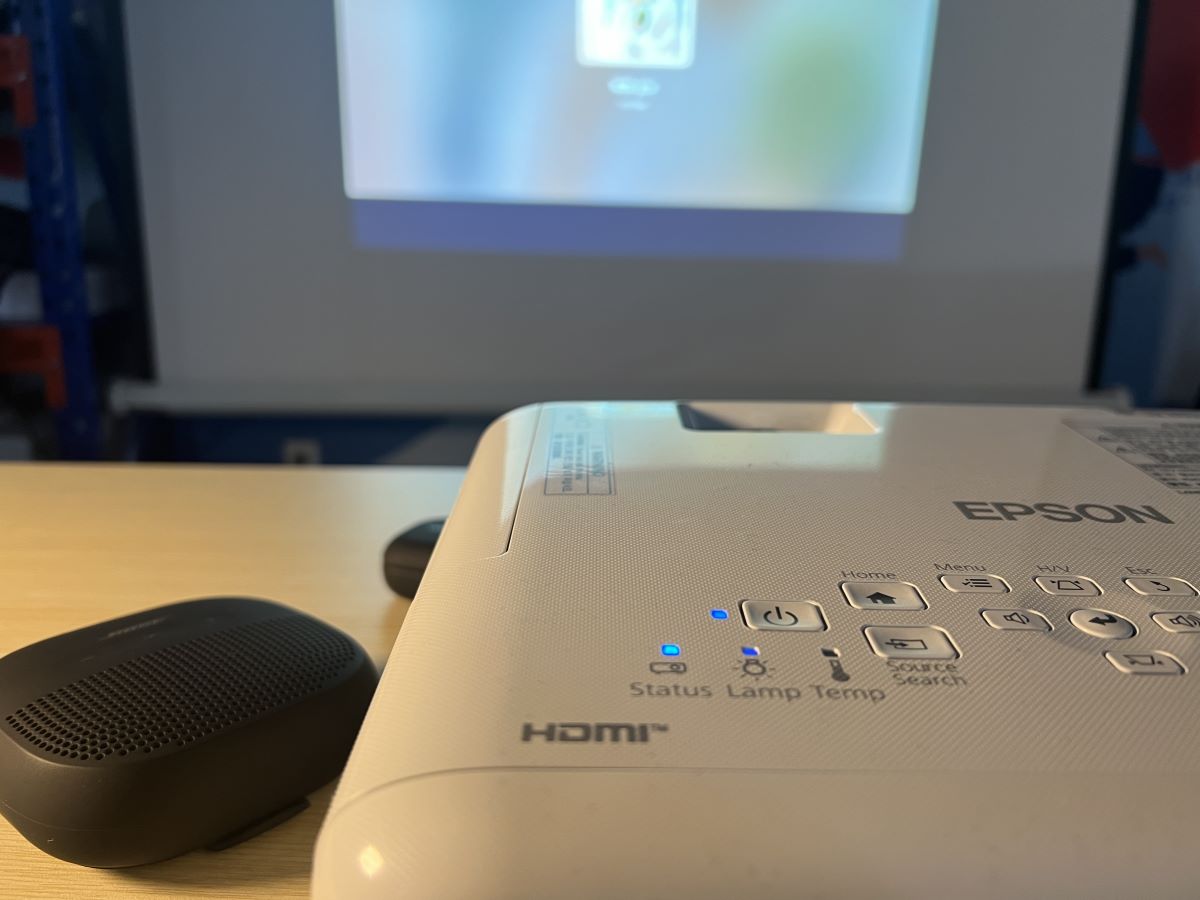 That means the projector can pair with only those devices that have SCMS-T (Serial Copy Management System-Transfer) protection. SCMS-T is designed to mitigate unauthorized replication of digital audio.
If a Bluetooth speaker does not have the necessary SCMS-T protection, it cannot connect with your projector even if the devices identify each other.
How to overcome this issue? Just get a Bluetooth speaker with SCMS-T protection. Finding the right speaker shouldn't be a problem.
Bluetooth speakers with stereo functionality are compatible. Also, it should be fine if the speaker has Bluetooth 4.0 or greater.
Failed to Connect to Bluetooth Device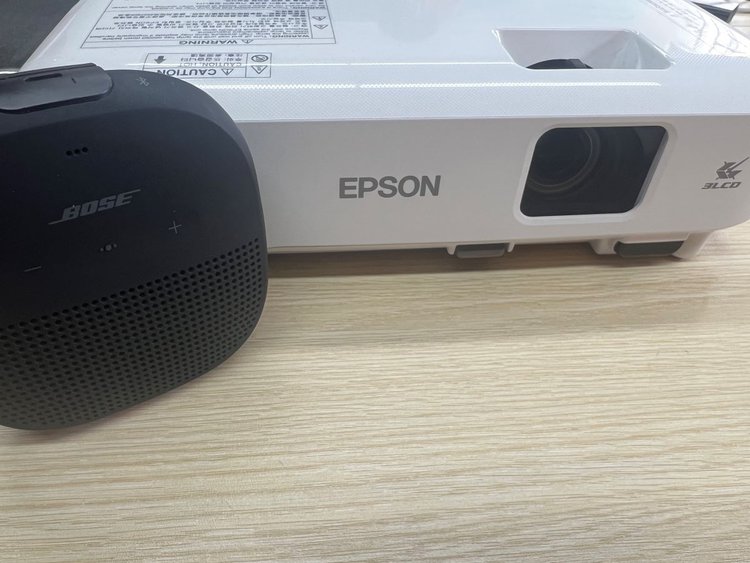 Other times, despite no apparent issue, your Epson projector may fail to connect to a Bluetooth speaker, headphones, etc.
It would generally put out a message like this "Fail to connect to Bluetooth device." If you face a similar issue, try what this Reddit user did.
Gather all your Bluetooth audio devices and connect them to the projector one at a time. Hopefully, the projector will likely establish a connection with at least one.
When that happens, disconnect that device and try connecting your Bluetooth speaker to the projector again. It should now most likely get connected.
It's unclear why the Bluetooth speaker was able to connect the second time around. It could have been due to a Bluetooth stack reset that may have resolved any temporary glitches causing connectivity problems initially.
Conclusion
Projectors aren't designed to be paired with Bluetooth speakers. That is why not all projectors have Bluetooth functionality.
The best way to connect a projector to a separate audio setup is through cable—usually via a 3.5mm headphone jack or optical audio output.
Wireless connectivity is, however, very convenient and a boon if a wired connection is implausible.
But do remember that Bluetooth audio quality won't be as good as a wired connection. Latency will be a conspicuous problem.
But if the speaker uses the latest version of Bluetooth, this audio delay won't be as significant an issue.
Regardless, you now know how to connect a Bluetooth speaker to your Epson projector.
If the projector has a built-in audio feature, ensure it's turned off so you can seamlessly connect to the external speaker.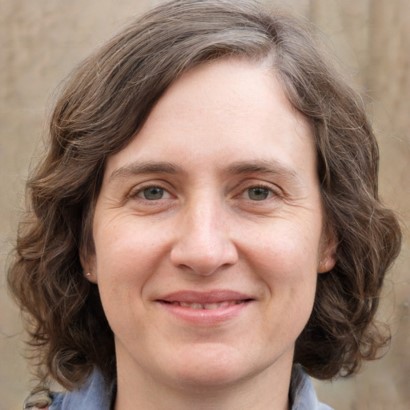 Catherine Tramell has been covering technology as a freelance writer for over a decade. She has been writing for Pointer Clicker for over a year, further expanding her expertise as a tech columnist. Catherine likes spending time with her family and friends and her pastimes are reading books and news articles.