Both Da-Lite and Elite screens offer a variety of screens for home and business use. You should consider looking at these two brands if you want to own a screen.
Da-lite and Elite screens are the leading producers of high-quality projection screens for commercial and residential use. Many people have used their products for many years, and sure they love their screens. Please keep reading to learn more about their screens.
Direct Comparison Table
| | | |
| --- | --- | --- |
| | Da-Lite | Elite |
| Who They Cater To | Anyone in need of a projection screen. | It is for anyone who needs a projection screen. |
| Features, Quality, and Materials | It has a wide variety of basic and advanced features | It has a variety of features but is not very developed. |
| User Real Experience | Da-lite user experience. Users are happy with de-lite screens but could improve. | Elite user experience Users are happy with elite screens but could improve. |
| Customer service | Fast and reliable customer service. | Reliable customer service. |
Breaking it Down
Da-Lite and Elite are two different companies producing projection screens. The features and quality of their screens differ significantly, thus the importance of comparing them to find the better screen company. In the subsequent sections, we discuss who might want projector screens from these companies.
We discuss the variety of projection screens you can access from these companies, focusing on differentiating them. The categories include each projection screen's features, quality, and material.
The article will also look at users' experiences by discussing their feedback on each product. Finally, we will discuss which company is known for the best customer service.
At the end of this, you will know which company to choose.
Who They Cater To?
Da-Lite and Elite screens are different, visible in their features. When buying a projection screen, one has to look for a screen that caters to specific needs. One has to ensure that one is aware of every feature before purchasing.
Da-Lite Screens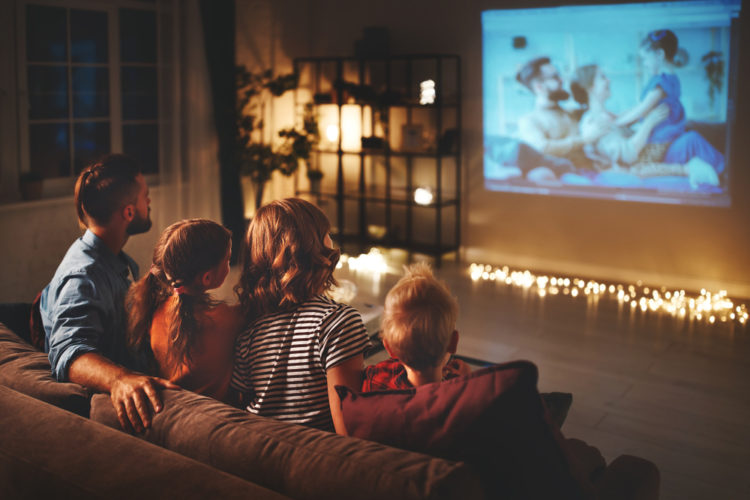 Da-lite caters to anyone needing a projection screen and is an excellent choice for viewers experiencing ambient light conditions. Da-Lite Screen company makes affordable, quality, and trustworthy projector screens for any need.
The company has a vast range of screen styles and options to suit each user. There are four Da-Lite screen types: Electric, fixed frame, manual, and portable. Apart from the screens, several screen features include Ceiling mountable, Ceiling Recessed, Tripod, Folding, Rear projection, and Wall mountable screens.
Their screens give an excellent presentation system for small groups and one-on-one conversations. Da-lite screens can be used by viewers owning any projector type.
If you need a screen to perform that fits any user, then Da-Lite screens are the best choice.
Elite Screens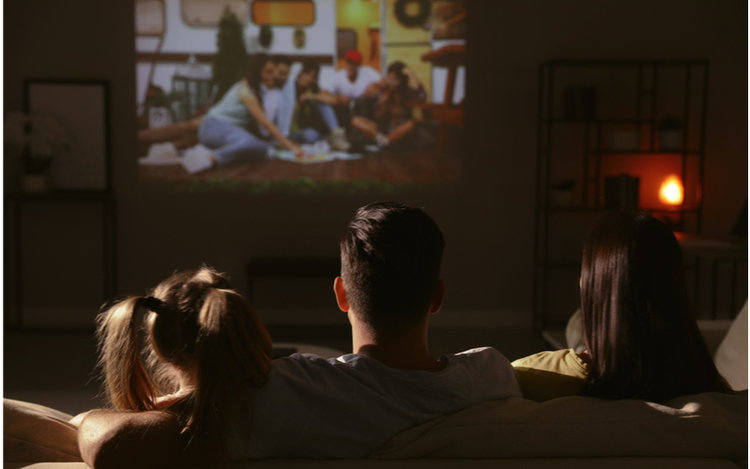 Elite screens are best known for their cinema-quality projection screens available to those on a budget without tampering with the quality. The projector and accompanying screen weigh themselves. If one is expensive, others have a lower price. Each customer has a unique desire, and elite screens have fulfilled it. It fulfills this by mass production of various products considering popular sizes and aspect ratios.
Elite projector screens include portable, electric, outdoor, fixed frame, and more.
Winner: Tie The brand you choose relies on the budget you have.
Features, Quality, and Material
To get the finest image quality, one must ensure that the screen they are buying is excellent. What makes a good image is an exemplary screen, one with a high resolution made of great material. A low-quality screen will result in a low-quality image no matter how great the other theater components are.
Da-lite Screens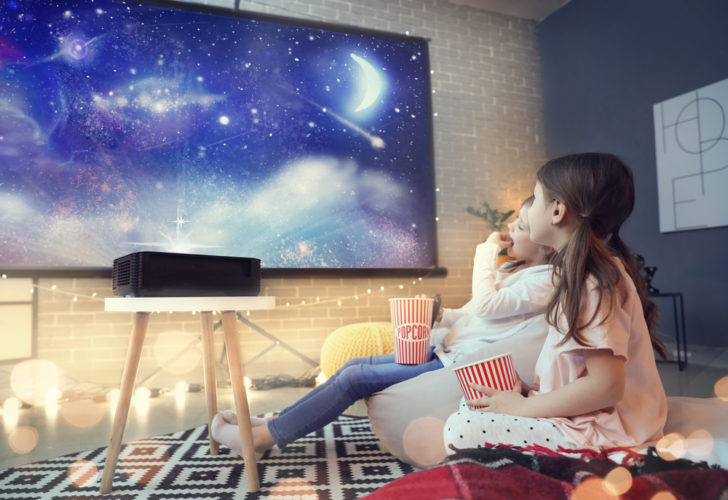 Da-Lite screens have several features, making their screens an excellent choice for any user.
Let's start with the essential feature that is a permanently tensioned screen. This feature allows Da-Lite screens to be tensioned to ensure a flat and smooth viewing surface. A wrinkled surface on the screen will distort the image displayed, reducing the quality of the whole presentation. Therefore, if you need quality and high-end projection, go for the tensioned screens.
The second feature we will look at is the screen resolution of Da-Lite Screens. Da-Lite screens provide a resolution of 1080p (1920 x 1080) screen resolution to give viewers enough pixels to view clear and quality images and videos.
The screen type is the third feature we are going to discuss. Da-Lite offers four kinds of screens: electric screens, fixed frames, manual and portable screens.
From the line of Ceiling recessed models, electric screens can be invisible when not in use. Also, Da-Lite electric screens offer easy installation. On the other hand, a fixed frame offers a theater-like viewing screen for the viewers. Portable screens are also a great choice when you need a lightweight screen for travel.
Da-Lite screens are advantageous since you can mount them to the Ceiling or wall depending on the type of screen.
Da-Lite screens offer different screen formats, but the most common one is 16:9. Da-Lite also offers different screen sizes to fit different room sizes and a different number of viewers.
There are several materials used to make Da-Lite screens. Those are Matte White, High contrast Matte White, Da-Mat, Dual Vision, Parallax Stratos 1.0, and many more.
Da-Lite screens' surface color is white, and case colors are Black, gray, or white.
If you need acoustically transparent screens and excellent presentations, Da-Lite screens are the way to go.
Elite Screens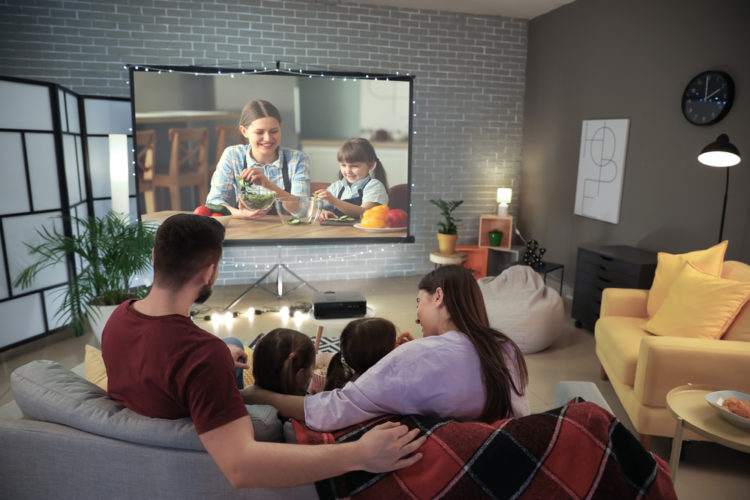 Elite screens provide one with different products with different features to choose from its variety. They include a Fixed-frame projection screen with excellent quality while beating da-lite at a price. They are affordable to ship, have minimal maintenance, and stress-free installation. The material is like the Acousticpro UHD in Aeon, Lunette, and more.
Manual projection screens are incredibly dependable and easily attained because of the product accessibility and affordability. The company avails consistent quality. Its features include manual pulldown projection screens. They have Manual Tab-Tension 2 Series, the Manual SRM Pro series, and more.
Electric projection screens offer a better solution by presenting a variety of product lines with extra accessories and features geared towards customers' personal needs. The material for the spectrum series includes Max white 2 1 1 Gain Uk Ultra HD; The Saker B series utilizes Max White FiberGlass, which allows for wider viewing. The quality of others is tab tension like Sine Tension B series and acoustic pro UHD like Saker Tab-Tension AUHD.
Portable screens have features like a free-standing mechanism that does not require extra tools, ultra-light-weight screens, velour surfacing, which makes it look elegant, fast set up like in the EZ Cinema series.
Winner: Da-lite screens offer excellent features, good quality, and material.
User Real Experience
User real experience is a go-to page to get a real insight into the products. Knowing what is top-rated by fellow users lets one know which product to purchase and which to avoid. The experience enables one to answer questions about the screen that the company may not fully disclose hence avoiding buying or encouraging it. DA-Lite and Elite screens have plenty of feedback, and we will dig right in.
Da-lite Screens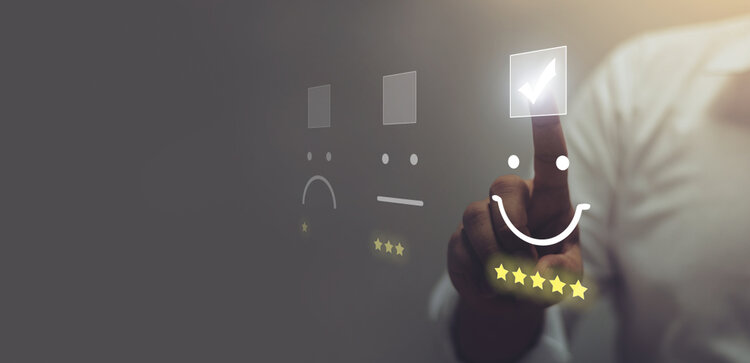 Da-Lite screens have received excellent ratings and reviews. A product gets positive reviews and negative reviews depending on the user experience for any product. A significant number of buyers say that Da-Lite screens are of excellent quality as described and only a small number are not very satisfied.
Elite Screens
The users of elite screens are generally satisfied with their purchases because they get quality products on a budget. They like how easy installation and takedown of the screen is. The screens shipped get to the buyer in good condition. Most customers complain about the wrinkles, quoting that it is like viewing underwater, which is the annoying and distracting effect.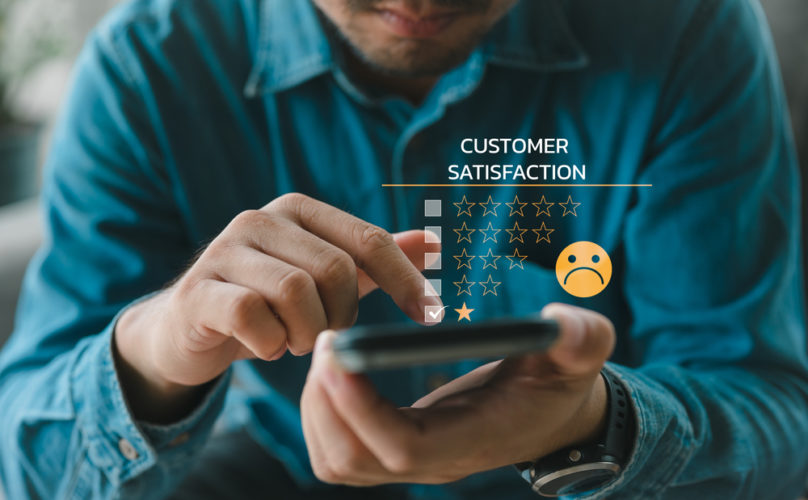 Winner; Da-lite screens have very few unsatisfactory remarks, unlike Elite. Their customers seem happy.
Customer Service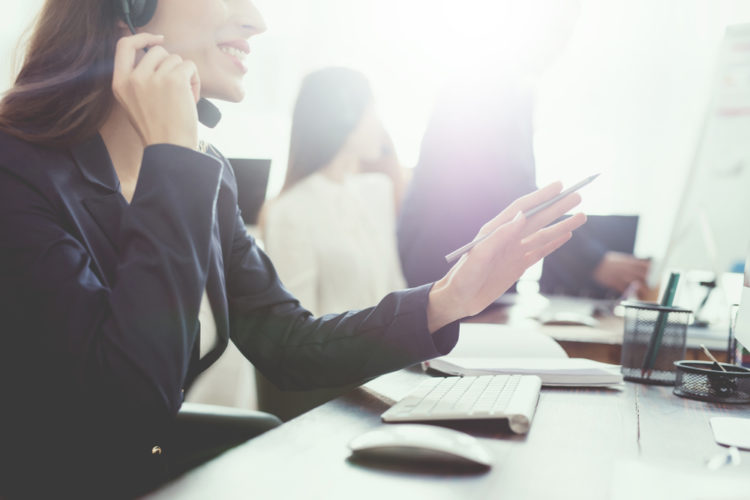 Screens sometimes end up having problems because of how delicate their handling is. Some get broken during shipping, others are difficult to install, and others are hard to operate. Apart from manuals, customers need help from their customer service. Some companies have excellent customer service who can quickly hold off and have repair service, while others do not.
The brands should respond quickly to their customers and be ready to help troubleshoot.
Da-lite Screens
Da-Lite is known for having excellent customer service. Customers can reach Da-Lite's customer service through phone, email, or online chat. According to amazon da-lite users, the customer service agents respond quickly and have enough knowledge about their products, therefore, providing satisfying feedback to their clients.
Only a small number of people complain about the customer care service of Da-Lite Screens.
Elite Screens
There are a lot of unsatisfied customers. The customer service provides replacements with the same problem as the first purchase. According to Amazon reviews, it is hard to get a hold of them because most reply within three to four business days.Their ratings on TrustPilot is 3.7 out of 5 stars.
Winner; Da-Lite has fast responding customer service.
So which brand is better?
Brand
Pros
Cons
Da-lite

Excellent quality screen for a bit higher price.
Good customer service
Range of screen design available.

Elite

Good quality screens at affordable prices
Range of screens designs available

Customer service could be better
User experience could improve
Final verdict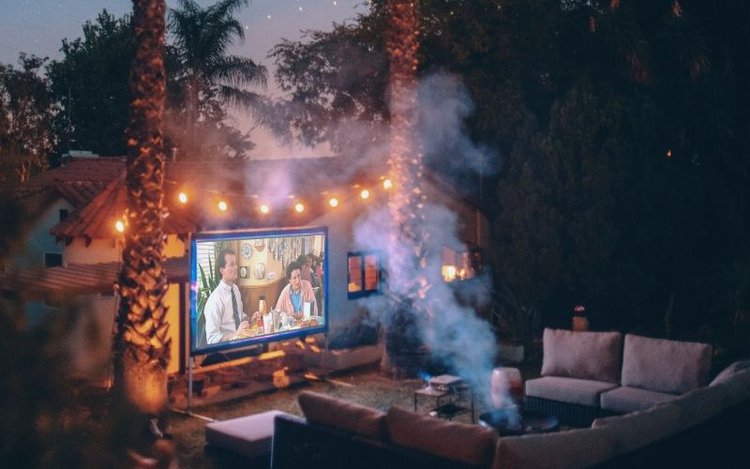 Elite screens have had a lot of unsatisfied customers lately. If you are going for a good projector screen, I recommend Da-lite, where you will spend a little more on better quality. With Da-lite, you can get a more professional screen, hence less distracting to your audience. The screen has excellent customer service, eager to help with any problems.
However, if you are on a budget and hope to change your screen shortly, choose an elite screen. The screen will help for a while because it lacks more advanced features like Da-lite brands.