Home entertainment and gaming reached a whole new level with the release of the Xbox Series S and Xbox Series X back in 2020.
While the Xbox Series X offers more advanced 4K gaming features, the Xbox Series S proved to be the best affordable alternative.
However, you shouldn't underestimate its low price tag. The Xbox Series S offers next-gen speed and performance in a small and sleek console.
The Xbox Series X can handle stunning 4K video streaming and 4K Blu-Ray capabilities. It can also upscale games to 4K.
Even if you don't have a 4K TV, you can still make the most of your Xbox Series S. Since the internal rendering of games on the Series S is at 1440p, 1080p TVs are the best choice for this console.
In this article, we'll discuss the Xbox Series S and its compatibility with television sets. We'll also give you tips on how you can maximize your Xbox Series S without a 4K TV.
What Gaming Features Does the Xbox Series S Offer?
Here's the deal: if you want to experience true 4K gaming, it's only possible with the Xbox Series X. Since the Xbox Series S doesn't support native 4K gaming like the Xbox Series X, many people are questioning if the Series S is a worthy investment.
So before we talk about Xbox Series S compatibility, let's discuss the gaming features that you can enjoy with the Xbox Series S .
Like the Xbox Series X, the Series S is backed by Microsoft's powerful velocity architecture, which marries storage and processor features for next-level speed.
The Xbox Series S comes with 512G NVM SSD storage –– a generous spec which ensures reduced load times and an overall seamless user experience. However, since all games on the Xbox Series X are digital, you might want to invest in an external SSD game drive to expand your collection of games.
It also supports ray-tracing, which allows you to achieve next-gen gaming with realistic lighting, reflections, and shadow.
Now if you're worried about the hardware, you can rest assured that the Xbox Series S is made with the same modern architecture and components as the Xbox Series X.
While the Xbox Gen S does have some resolution trade-offs, overall the Xbox Series X is a powerful competitor in the world of next-gen gaming consoles.
Is 4K Gaming Possible With the Xbox Series S?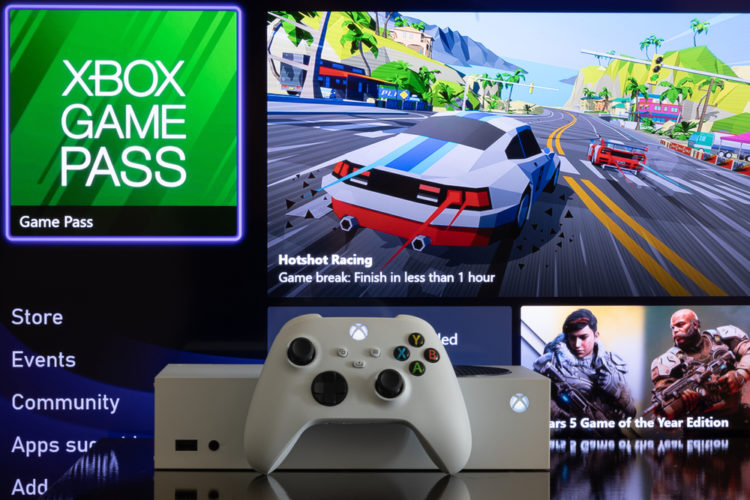 The Xbox Series X can output 4K at 120 Hz, but what you see on the screen is already an upscaled version.
Internally, the Xbox Series X can only render games at 1440p (QHD) resolution, then it sends the upscaled version to match the display resolution on a 4K TV.
Like we said, if you're invested in getting the best in the gaming world, you should get an Xbox Series X and a 4K TV.
Comparing native 4K graphics with upscaled 4K resolution is a whole different story, but what we're trying to say is, getting the Xbox Series S is the best option for those on a budget.
And while you can't play native 4K gaming on the Xbox Series S, you can still enjoy 4K movies on Blu-ray and streaming platforms like Netflix, Amazon Prime, or Microsoft Movies & TV.
Is Xbox Series S Compatible with Any TV?
The simple answer is yes ––the Xbox Series S is compatible with any modern TV that has HDMI compatibility. However, we can't say that you'll get the best visuals every time.
In the next section, we'll discuss if a 4K TV is the best display option for the Xbox Series S.
Can You Play Xbox Series S without a 4K TV?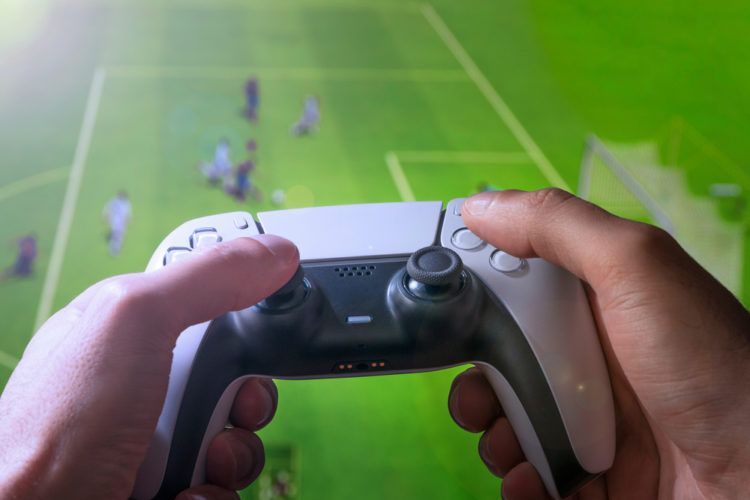 While most TVs nowadays can handle 4K at 120Hz via HDMI input, it's important to remember that the Xbox Series S can only handle 1440p QHD resolution. But what does 1440p resolution mean exactly?
1440p resolution is equivalent to 2560 x 1440 pixels, while 4K resolution offers 3860 x 2160 pixels. As you can guess from these numbers, 4K is much clearer than 1440p.
And since you can't utilize true 4K gaming with the Xbox Series S, getting a 4K TV to match your Series S may not be a worthwhile investment. Instead, you should focus on getting a display that can handle up to 1440p QHD resolution at 120Hz.
If you're only using the TV with your Xbox Series S, the smartest choice would be a 1080p TV. 1080p TVs can offer sharp and smooth 1440p resolution at 120Hz.
Best 1080p TVs for Xbox Series S
If you're on the hunt for the best 1080p TVs for your Xbox Series S, we've got you covered. Here are our top two picks for 1080p TV sets, based on their specifications, value for your money, and overall viewing experience.
1. TCL 40-Inch 1080p Smart LED TV: Best Pick
TCL 40-inch 1080p Smart LED Roku TV - 40S325, 2019 Model , Black
Easy Voice Control: Works with Amazon Alexa or Google Assistant to help you find movie titles,...
Smart Functionality offers access to over 5,000 streaming channels featuring more than 500,000...
1080p Full HD Resolution excellent detail, color, and contrast
Last update on 2023-09-14 / Affiliate links / Images from Amazon Product Advertising API.
This TCL 1080p Smart LED is our top pick for 1080p TVs. With its many features and budget-friendly price, it's the perfect home entertainment device for your gaming and streaming needs.
This smart TV is designed to have a convenient and user-friendly interface – you can watch over 500,000 movies and shows via Roku TV.
To make navigation easier, you can use the handy Roku Remote, or you can download the Roku mobile app to browse and add channels.
It also comes with Amazon Alexa and Google Assistant, so you can easily change platforms, switch inputs, and search for your favorite movies!
Though the TCL Roku TV is originally made for streaming, you can make the most out of this device by hooking it up to your Xbox Series S. It comes with a wide variety of inputs so there won't be a problem connecting any device:
3 HDMI
1 USB
Composite
RF
Optical audio out
3.5mm Headphone jack
Now when it comes to the display, you'll get stunning visuals with stunning color depth, detail, and contrast. The refresh rate is at 60Hz, which is still competitive considering the TCL 1080p TV's affordable price.
If you're looking for the best 1080p TV for your home entertainment and gaming needs, we recommend this 40-inch TCL Smart Roku TV.
Pros
Generous display size for gaming and streaming
Flexible features and capabilities for home entertainment
Wide selection of inputs
Affordable price
Bright and clear display
Cons
2. Samsung UN32N5300AFXZA 1080p Smart LED TV: Runner-up
Sale
Last update on 2023-09-15 / Affiliate links / Images from Amazon Product Advertising API.
While it was released back in 2018, you can rest assured that this TV comes with crystal clear graphics and speedy response times thanks to its Quad-Core Processor.
If there's one thing we hate about TVs, it's distortion. The Sony 1080p TV takes care of that issue with the Ultra Clean View feature that ensures a clear viewing experience whether you're gaming or streaming content.
It also features Micro Dimming Pro technology which analyzes and optimizes each video frame for enhanced contrast.
However, you should know that the native refresh rate of this TV is at 60Hz. As we said, the Xbox Series S is capable of 120Hz at 1440p, so you may notice some blurring or lag with high–speed motion scenes. To be fair, it is difficult to find a 1080p TV with a faster refresh rate than 60Hz.
If you're looking for a quality 1080p TV to complete your gaming experience, this 32-inch Samsung 1080p Smart LED TV is a great choice.
Pros
Enhanced contrast and color depth
Powerful quad-core processor
Size is great for small rooms
Cons
Limited input ports (two HDMI and one USB)
Should I Upgrade to a 4K TV?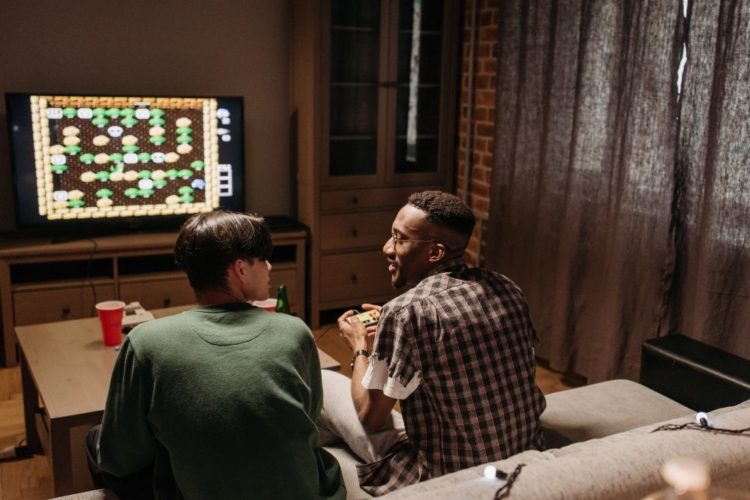 There may still be a voice in your head urging you to buy a 4K TV, we completely understand!
Though your Xbox Series S can only handle 1440p resolution, that doesn't mean you should settle for a lower resolution TV, especially if you're concerned about future-proofing your devices.
If you're planning to replace your Xbox Series S with a more advanced console that supports 4K, then the smart choice would be to invest in a 4K TV.
With a 4K TV, you'll finally experience rapid-fire 120Hz gaming, HDR support, and superb picture quality. Most 4K TVs will also have variable refresh rate support, so you can be sure to experience butter-smooth gaming each time.
And on the practical side, it's difficult to find TVs with lower resolutions in the market. A quick Amazon search will show you that more and more 4K TVs are being released each year, so they're becoming more accessible and budget-friendly.
Conclusion
The Xbox Series S promises a next-gen gaming experience at an affordable price. It can handle 4K Blu-Ray movies and streaming, and it can also upscale video games to 4K.
You don't need a 4K TV to use Xbox Series S –– you can plug it into any TV with HDMI input. However, since it targets 1440p gaming, you should get at least a 1080p TV.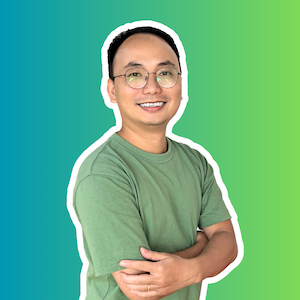 Vance is a dad, former software engineer, and tech lover. Knowing how a computer works becomes handy when he builds Pointer Clicker. His quest is to make tech more accessible for non-techie users. When not working with his team, you can find him caring for his son and gaming.