What To Know
It is possible to use TV built-in speakers and a soundbar simultaneously, however it is not recommended because they are designed to operate independently.
Using TV speakers and soundbar simultaneously can lead to issues like echoing, audio disharmony, and increased complexity in controlling volume and settings.
In this article, we delve into the practicality and techniques of harmonizing your TV's built-in speakers with a soundbar, aiming for an immersive auditory journey.
Let's fine-tune our approach and uncover the secrets of superior sound collaboration.
Does a Soundbar Bypass a TV's Built-In Speakers?
Yes, you can configure the soundbar to bypass your TV's integrated speakers. You only have to enable the functionality in the TV's audio settings.
Based on your TV model, the steps to access and modify the sound setting could vary. Here's a video showing how to change these settings on a Sony TV:
How to turn off tv speakers to connect to the soundbar
Alternatively, you may also mute the TV's speakers or turn its volume completely down and only use the soundbar as the audio source. But the above is the more technically correct method.
Why You Should Not Play the TV's Speakers and a Standalone Soundbar Together
Not all TVs support a dual-speaker setup. If your TV does, the two may sound great in unison, or there could be echoing or other audio disharmony issues with the implementation.
Soundbars are Not Designed to Work Parallelly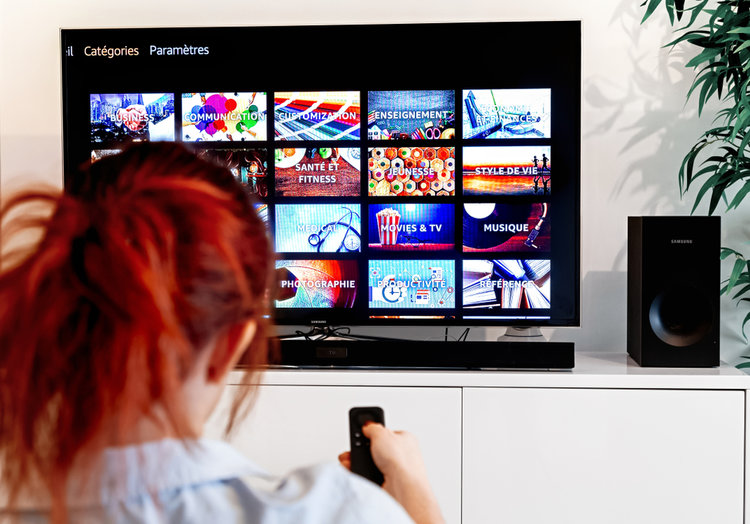 Soundbars are meant to work alone and not team up with a TV's built-in speakers. A soundbar can pair with other dedicated speakers, but the process to make them work in unison could be too technical for most people to bother.
The reason TV speakers and soundbars are discordant is "echoing."
Many modern flatscreen TVs have an all-panel design at the front with slim bezels, so there's no option but to position the speakers in the rear.
When operational, the rear-positioned speakers blast the audio to the rear wall, which then bounces off to reach the listener's ears. On the other hand, the front-positioned soundbar projects the audio at you directly.
Because the TV's speakers have a longer trajectory than the soundbar, the two don't reach their destination at the same time, causing discordance.
Some TVs could have downward-firing speakers at the bottom bezel. But those too bounce off, the table or floor in their case, resulting in disharmony.
Controlling the Two Simultaneously Could Be Clunky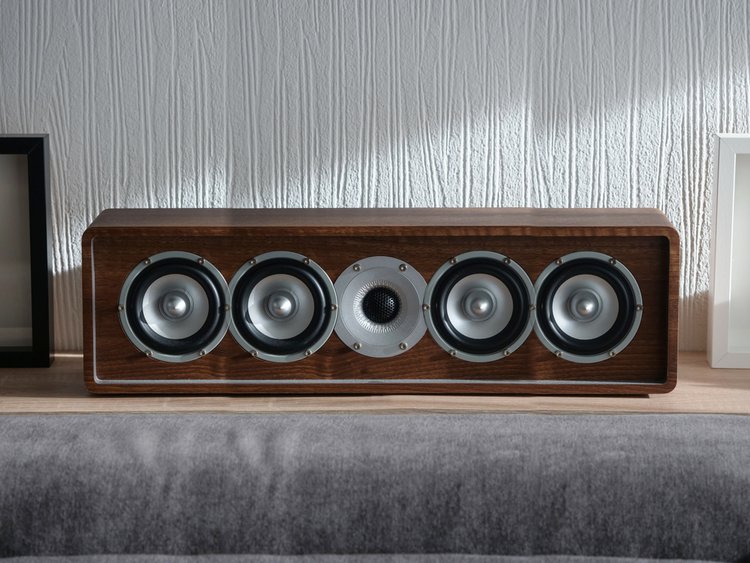 You need two separate remotes to adjust the volume of your TV and soundbar—i.e., if the devices are not connected through HDMI-CEC.
As if handling two remotes at the same time was not hard enough, ascertaining which device's volume you should increase or decrease when needed further complicates things.
And if you use both audio units together, you would have to change both units' sound modes or profiles when playing a movie, watching music videos, or whatever content you're playing on-screen.
Do I Need a Soundbar for My TV?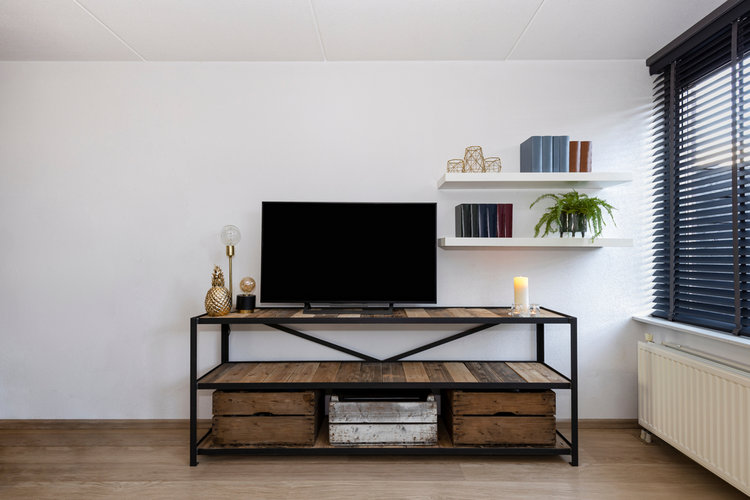 No, you don't need a soundbar for your TV.
A TV's built-in speaker should be good enough for casual viewing.
But will a soundbar make the TV watching experience better? Yes, it certainly will.
If you care, even a little, about your TV's audio, grab a soundbar (we've listed a few solid recommendations below). Even the most entry-level soundbars produce better audio than most TVs' built-in speakers.
Why Do TV Speakers Lack So Much?
Because the physical room to accommodate a more robust speaker is scarce.
Also, TV buyers don't focus on audio as much as they pay attention to the display. The manufacturers are only dishing what the consumers want or are asking for.
Moreover, most people already have a soundbar or dedicated audio setup for their TV at home. Even if they don't, they usually plan to buy one anyway because they've been acclimatized to not expect a lot from a TV's built-in speakers.
Why Don't TV Manufacturers Improve TV Audio?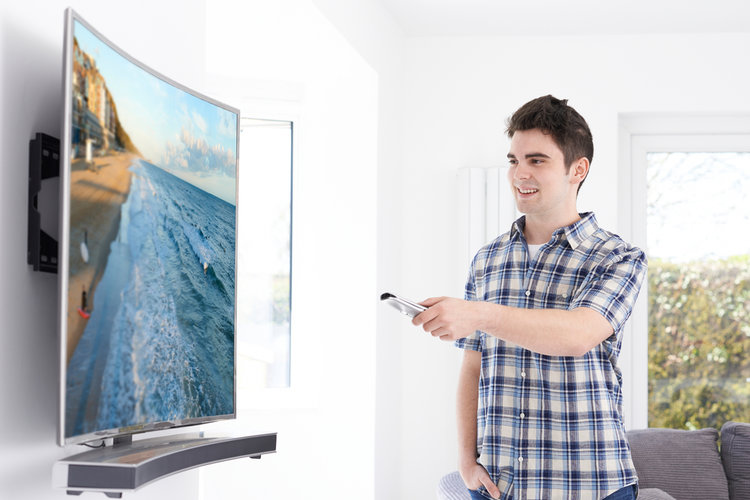 TVs are getting slimmer and there's only so much audio prowess a company can fit inside the thin TV chassis.
With little space for pushing air and reverberating sound, a TV's built-in speakers fail to recreate the whole frequency range. As a result, the sound produced is generally flat and muffled.
How to Set Up Your TV Soundbar Properly?
A soundbar can make a TV sound better. Even the most high-end TV with excellent audio chops cannot match the prowess of a standalone TV speaker, such as a soundbar.
Setting up a soundbar is pretty straightforward. Grab an HDMI cable, or other compatible cord, and plug the two ends of the line into the speaker and the TV's ports.
For the best possible output, however, you must consider a few other things relating to the setup.
Get the Soundbar Placement Right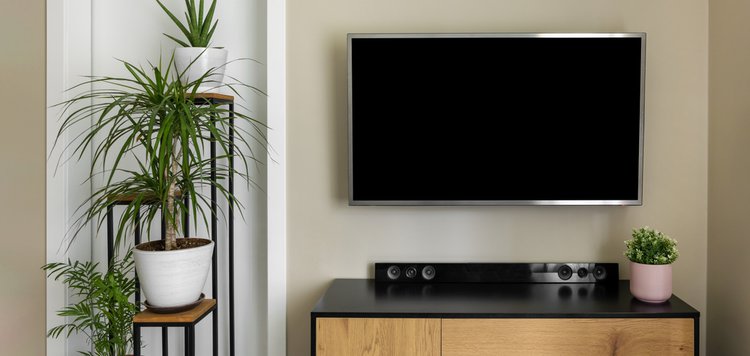 The best spot for a soundbar is under the TV so the audio points toward you at the right plane. The soundbar won't sound great if the audio ricochets off a surface before reaching your ears.
Some speakers could be designed to go above the TV. Read the product manual to ascertain how best to position your soundbar.
Also, ensure the soundbar's sides are not blocked or covered. For instance, if it's inside a TV cabinet on a shelf, don't push it very far inside. Position the speaker as forward as possible for optimal, unbridled output.
If the soundbar supports DTS:X, DTS Virtual:X, or Dolby Atmos, the open positioning will provide that much-needed vertical space to produce overhead sound effects.
Most importantly, the soundbar placed underneath shouldn't obstruct your view of the TV.
Measure the open space between your TV and the bottom of its stand or the table surface. Look for a soundbar that sits nicely between the two, with enough vertical room and space on the sides to spare.
Space won't be a concern with sleek and modern soundbars like this Bose TV Speaker or Vizio 2.0 Home Theater Sound Bar . The Denon Home Sound Bar 550 and the LG SP8YA Sound Bar with Subwoofer are quite discreet too.
Lay the Soundbar Flat and Steady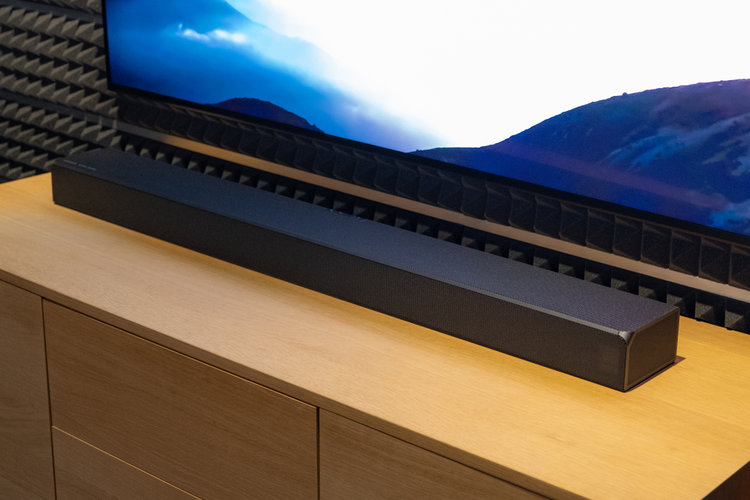 The soundbar must be stable to do its job correctly. If the base is shaky or uneven, the soundbar's drivers that go back and forth during play could destabilize the soundbar, impacting audio.
Soundbars usually come with rubber feet to help them stick to the surface. But those won't help if the surface is not flat.
If the soundbar has rubber feet and the surface is flat, but the speaker still wobbles and vibrates during use, consider helping the soundbar stand its ground by using a reusable adhesive like Blu Tack .
Choose the Right Connection
When hooking up a soundbar or audio system to your TV, you'd invariably have to pick between HDMI or optical audio (TOSLINK).
If you have a Dolby Atmos-capable soundbar and a TV with an HDMI (eARC/ARC) port, use the HDMI port.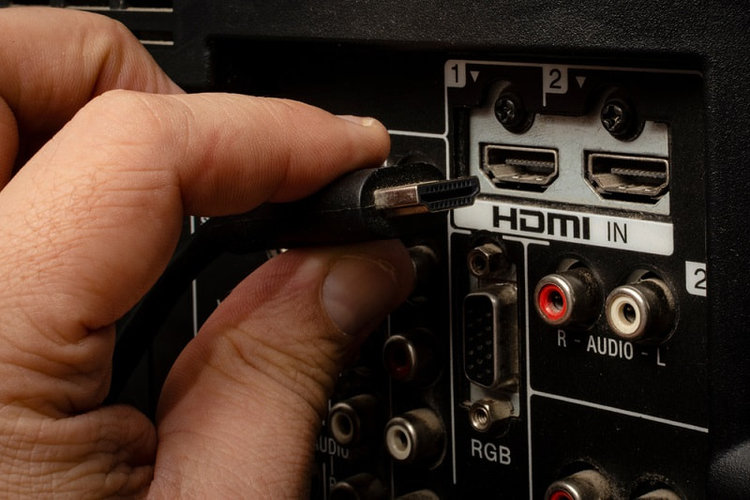 Just ensure the HDMI cable you plug in is a high-speed one with Ethernet at least, such as this Kabel Direkt High-Speed HDMI Cord with Ethernet .
A Ultra High-Speed HDMI cable will be ideal, however. This Anker Ultra High Speed HDMI Cable are solid options.
The Atmos audio format has high bandwidth requirements that optical audio cannot fully handle.
If your TV doesn't have an HDMI eARC/ARC port, use its digital audio port to hook it up to the soundbar, which must also have a digital audio port.
You may not hear Atmos-level surround sound with the optical connection, but the sound will still be quite immersive.
Wireless or Bluetooth audio is a good option if you don't like wires. But for the untethered convenience, be ready for some audio compromises.
If you think audio via your wireless headphones is lacking or not on par with your wired headsets, you would find the audio quality divide between a wired and Bluetooth soundbar even more glaring.
Issues like audio synchronization or a delay between what you see on-screen and when you hear them on the soundbar become par for the course. Therefore, wire up the TV and the soundbar whenever possible.
Watch this video to learn more about connecting a soundbar to a TV:
How To Connect A Soundbar | HDMI, ARC, Optical, Coaxial, Bluetooth
As far as product recommendations go, the Sony HT-G700 , Bose Smart Soundbar 900 , and Samsung HW-S50A are excellent options. The Dolby Atmos soundbars come with HDMI eARC, optical audio, and Bluetooth support.
Customize the Audio
Soundbars usually have multiple audio presets to select from. The presets are fine-tuned to suit specific video content and help boost sound effects or speech clarity, etc.
Although the music preset is meant to be a natural fit for music listening, it may not suit every listener. Since the music landscape is infinitely vast and diverse, and individual music listening habits and preferences can vary, it's recommended to try out all combinations.
If you like how music sounds when the soundbar is set to music mode, check how music fares in movie mode. You may like it better. If any of the presets does not particularly floor you, you can always customize the audio.
If your ears cannot decide the ideal sound profile for the visuals shown on screen, turn to the soundbar's software or hardware-based auto calibration for help, if it has one.
Some soundbars have AI functionality that automatically tunes the audio based on the visuals playing. The LG SN6Y Sound Bar comes with AI Sound Pro, for instance.
Here's a video demonstrating how to enable AI Sound Pro in a compatible LG soundbar:
How to optimize the Sound Bar's sound automatically
Needless to say, you can always fine-tune the audio manually if you don't like how the AI performs.
FAQs
Do I Need High-Quality Cables to Connect My TV and Soundbar?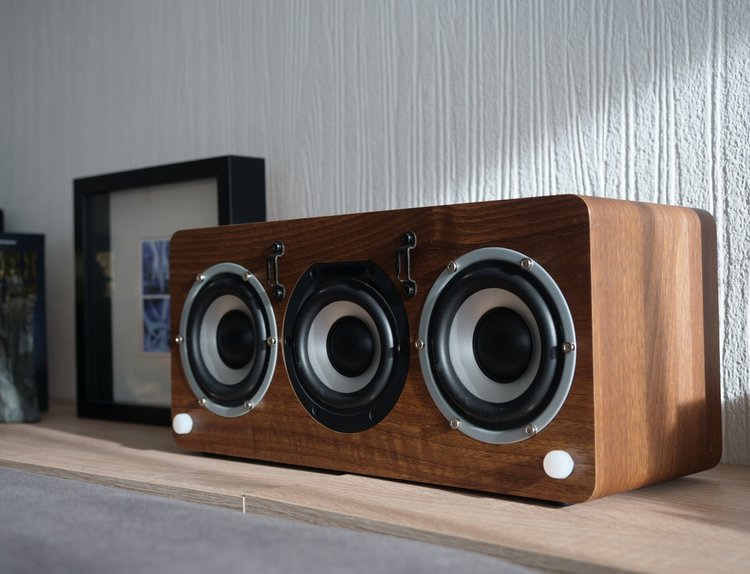 "High-quality" could mean different things.
If it implies "expensive cables with gold-plated connectors," then you don't need high-quality cables to connect your TV and soundbar. If "high-quality" means solidity and reliability, then high-quality cords are necessary.
The Silkland 8K HDMI ARC/eARC and Cable Creation eARC HDMI Cable are "high-quality" choices for HDMI connections. On the TOSLINK side, the Amazon Basics Digital Optical Audio Toslink Cable and the Syncwire Digital Optical Audio Toslink Cable are excellent options.
Do I Need a Receiver for My Soundbar?
No, you don't need a receiver for your soundbar. A receiver amplifies audio signals from multiple sources and feeds them to speakers for optimal sound output.
A soundbar is essentially a single unit packing in multiple speakers and necessary electronics, such as built-in amplification, to power them.
If, however, the soundbar is passive or has no integrated amplifier, such as the Definitive Technology XTR-SSA5 , a receiver becomes mandatory.
What is a Soundbase? Should I Pick One Instead of a Soundbar?
A soundbase is a relatively unique speaker setup that also serves as a TV platform. It usually looks like your average soundbar and even performs like one.
Soundbases typically have built-in subwoofers. You can also add a separate subwoofer separately if you wish.
Soundbases are usually on the larger side (both in width and depth, like this Sonos Playbase), requiring a bigger table to sit on. A soundbase, as a result, cannot be mounted to the wall like a soundbar. But the connection process and requirements are identical to a soundbar.
Last update on 2023-12-11 / Paid Link.
If you're considering a soundbase over a soundbar, remember your options are pretty limited as there aren't as many soundbases as soundbars. Another solid option is the ZVOX SoundBase 440.
Last update on 2023-12-11 / Paid Link.
Also, a soundbase's space requirements are greater. Therefore, a soundbar is the better choice in most scenarios and for most users.
Conclusion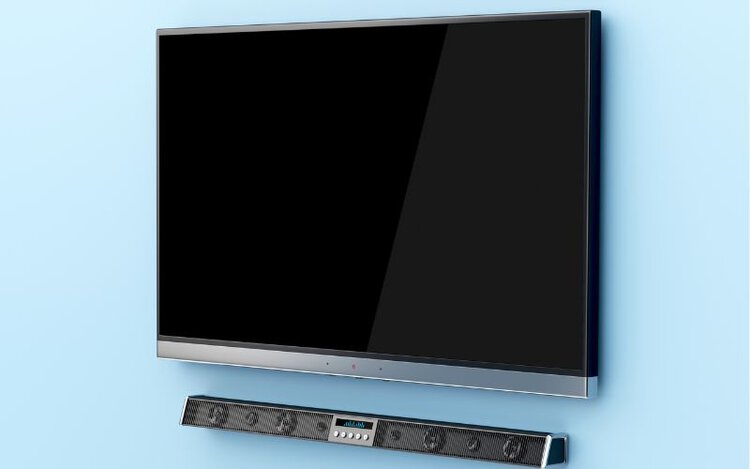 TVs' built-in speakers have improved. They may not have gotten louder, but the audio quality has definitely improved, thanks to advancements in the TV audio space.
But still, they are no match to dedicated standalone speaker setups such as soundbars. Therefore, if you've spent a lot on your new TV, it's only right to pay for some dedicated audio equipment too.
Even if your TV is relatively expensive, a soundbar will still make its presence felt or sound better than the TV's built-in speakers.
You can use the soundbar as the only audio source or together with the TV's speakers. However, the former approach is more effective and streamlined, as explained above.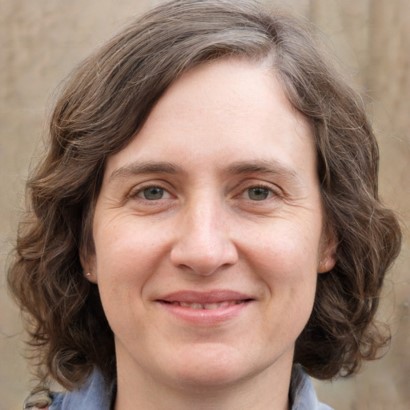 Catherine Tramell has been covering technology as a freelance writer for over a decade. She has been writing for Pointer Clicker for over a year, further expanding her expertise as a tech columnist. Catherine likes spending time with her family and friends and her pastimes are reading books and news articles.